Monica Nelson loves both the cultured and the natural world. The American book designer, writer and art director gained her BFA in Graphic Design from Pratt Institute, founded the contemporary naturalists magazine, Wilder Quarterly, and has created acclaimed campaigns for the MacArthur Foundation, Levi's®, Kate Spade New York, Gap, Planned Parenthood, Urban Outfitters, and MoMA—working with a vast and diverse group of photographers, directors, writers and artists, including Martin Parr, Stephen Shore and Harmony Korine along the way.

Her new book, Edible Flowers, brings her passions together. It is an exquisite and fascinating overview of the history and uses of edible flowers, and is filled with beautiful original photography, as well as recipes and preparation methods for flowers, and a series of thought-provoking essays on the subject by chefs, artists and writers.

To herald the book's publication, we invited Monica Nelson to select a series of works from the Artspace archive that she'd be happy to live with. Read on to better understand how her love of nature informs her professional life and her personal tastes.


ALEX KATZ & JOHN ASHBERY - Coma Berenices, 2005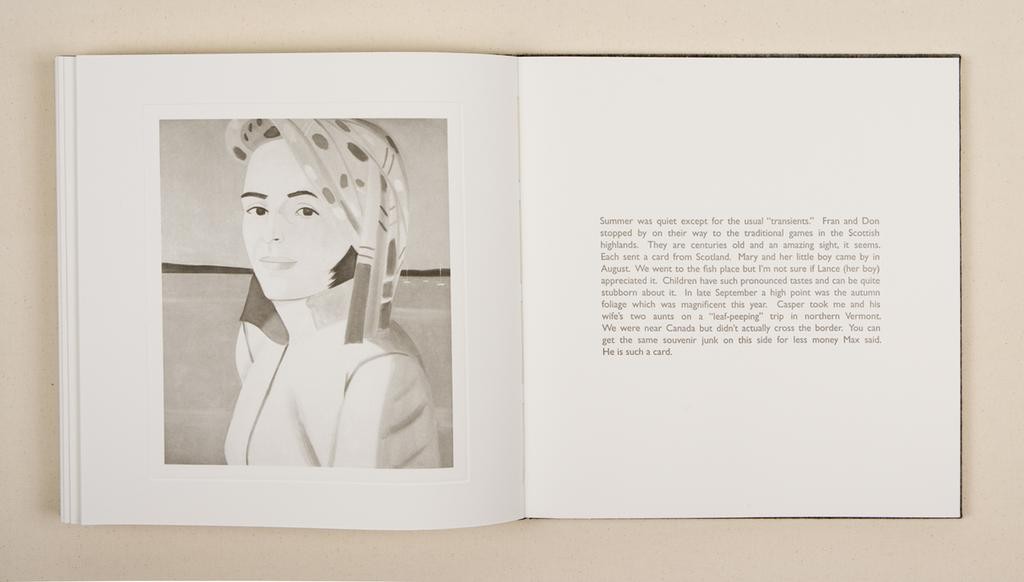 Certain prose written by John Ashbery will stick in my head forever. I didn't know about this book, but I love everything about it. The title of the book refers to the constellation 'Coma Berenices'. I think a lot about constellations in relation to both writing and design, how things connect intuitively. A pairing of both Ashbery's prose and Katz's portraiture is a perfect manifestation of this idea, the overall feeling is a book that has a cinematic scope, as the text and image play off each other.

ON KAWARA - One Million Years, 1999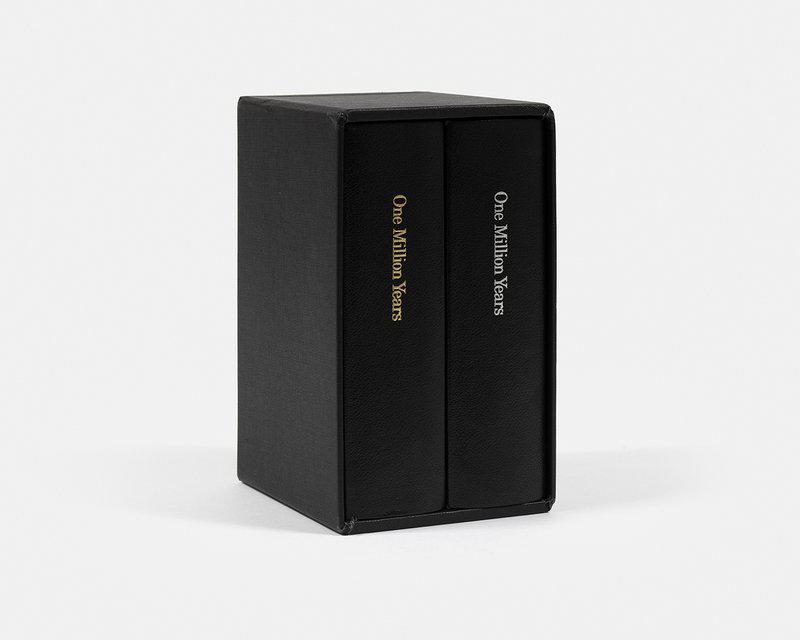 I really want this on my shelf. I'm interested in the writing of history, and there is always something so evocative in On Kawara's ability to flatten time. Perhaps the most universal or only way to really tell time is to simply memorialize the date as he does. This first volume documents a million years, ending in 1963AD and the second begins in 1993AD. A curious omission. Imagine spacing these on a shelf to commemorate these 30 years.
SOPHIE CALLE - Room with a view, 2013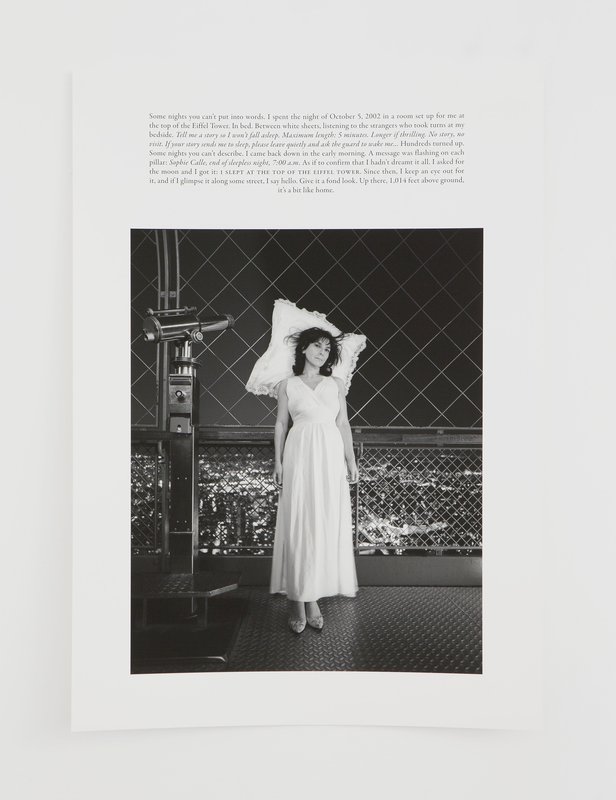 Sophie Calle was one of the first artists I fell in love with in my early teens. Her work has led me to so many others, almost the way music does. She creates new paths that feel discoverable. Her images are deeply personal, yet universal. I often think about the images she made in a Venice hotel where she dressed as a chambermaid to enter guests' rooms and document their things. She is always turning the camera in her work, flipping the roles of muse and maker, and subverting her role in the making of art. My other favorite is the collaborative book she did with Paul Auster in which they continue a narrative of a character he developed in her image. This photograph is of a night she spent sleeping at the top of the Eiffel Tower.
JIMMIE DURHAM - Over the Mountain, 2020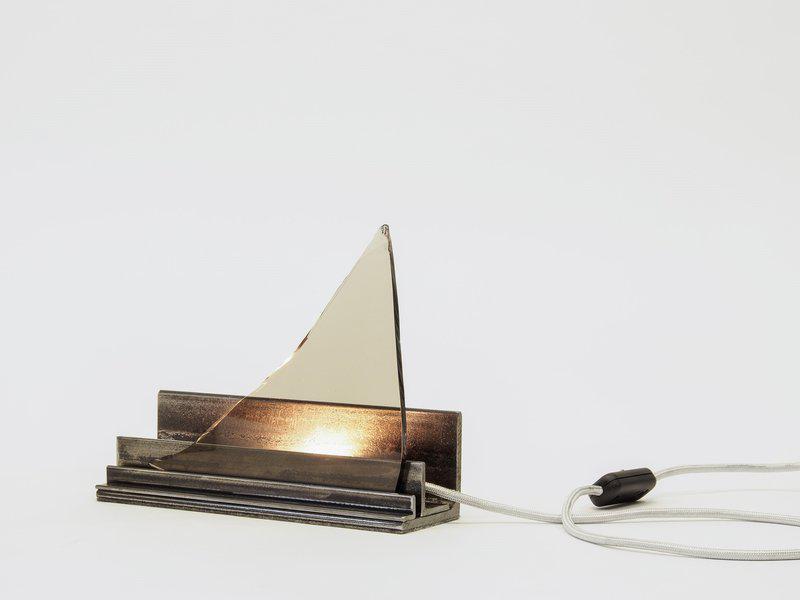 This piece is by the design collective LABINAC, which Durham founded with his partner Maria Thereza Alves. The about page for the collective reads "What a planet we live on. / Trees, rocks, animals, including ourselves and just the water and the air, make it a place of constant delight. / A place of luxury. / River otters make clearings on the banks of rivers which they use as slides for slipping into the water for no reason other than enjoyment. / Luxury."
A Cherokee from Arkansas, Durham's work centers craft and assemblage with text and everyday objects. He, often ironically, points to historical rhetoric and the limitations of language. This piece; a lamp, a shard of glass lit from below, feels like a relic that cannot be diminished.
JANE FREILICHER - Bouquet, 1992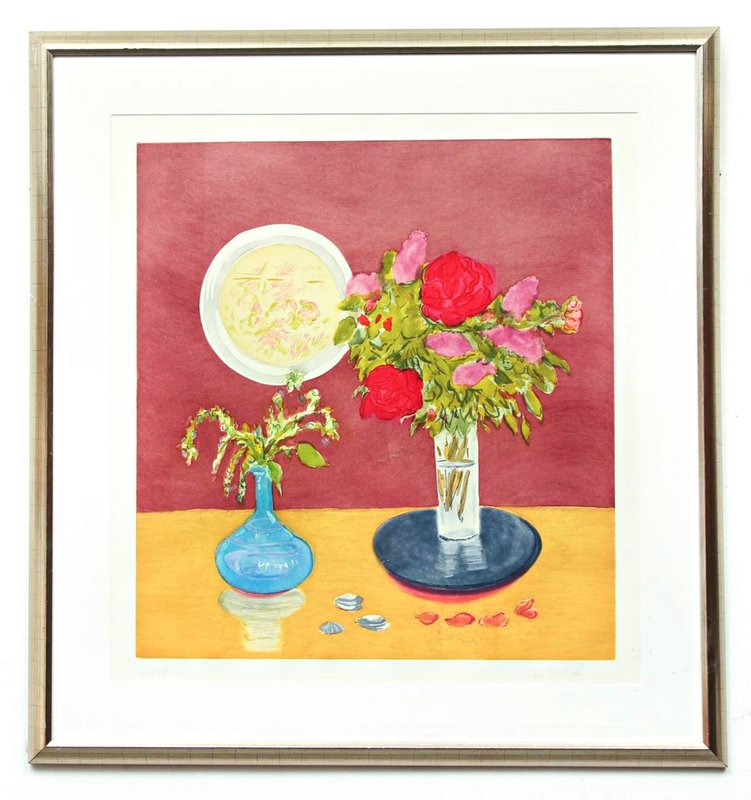 I love this Jane Freilicher painting. Karma included her in their NYC show in 2020 called "Nothing but Flowers," which I loved. Freilicher was working in New York, inserting the "real world into abstraction" in the 1950s, as Holland Cotter said. She was friends with John Ashberry and the world of ab ex at the time. Perhaps a bit of a contrarian, her still-lifes of flowers and pastoral landscapes are imbued with a sense of rebellion, as I often think of these sorts of tableaus—imagery that has become more commonplace in photography and on instagram. There is an urge to place these sorts of light-dappled moments into the demure or feminine, but, speaking from personal experience, documenting these moments is never passive, it's extremely present, content, and not really longing for anything else.
ANNALAURA PRETAROLI - FallenStamens, 2020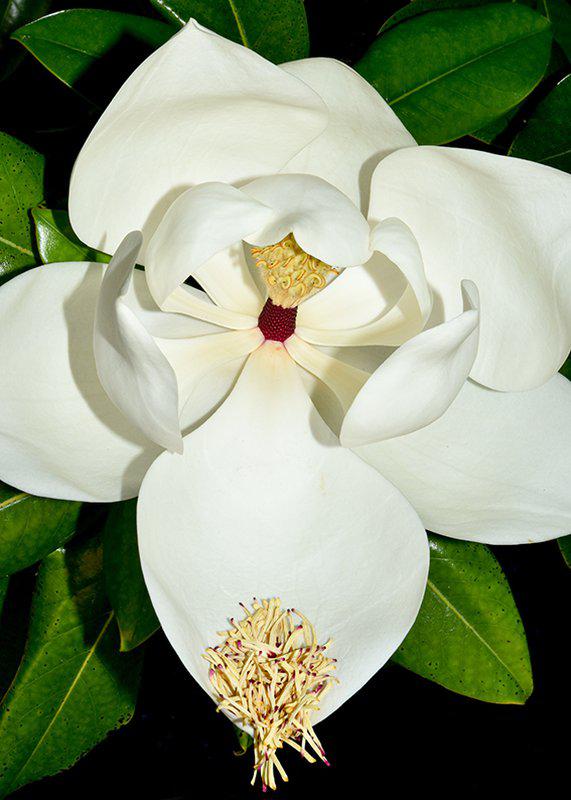 This photograph speaks to me deeply. I wrote most of Edible Flowers while living in Savannah, Georgia, keeping time with the flowers in the city as they bloomed. As the book went to print, the magnolias were opening up. This magnolia has a similar feel to one of the images made by Adrianna Glaviano for the book.

LAMIA ZIADÉ - La Rose du Liban, 2006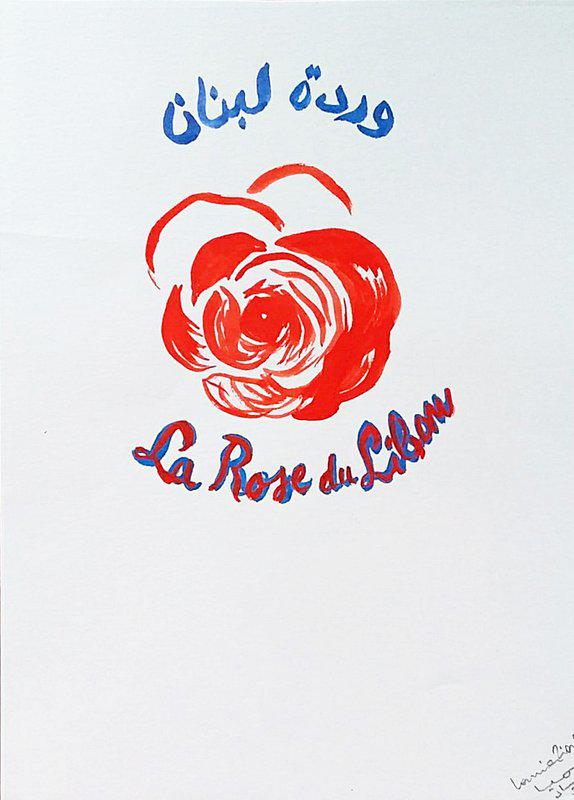 Lamia Ziadé is a Lebanese illustrator, and I love the way she captures street scenes and people and everyday iconography. This is a simple illustration of a rose, but feels as if it could be stenciled easily and accessibly.

ALEC SOTH - Dallas City, IL, 2002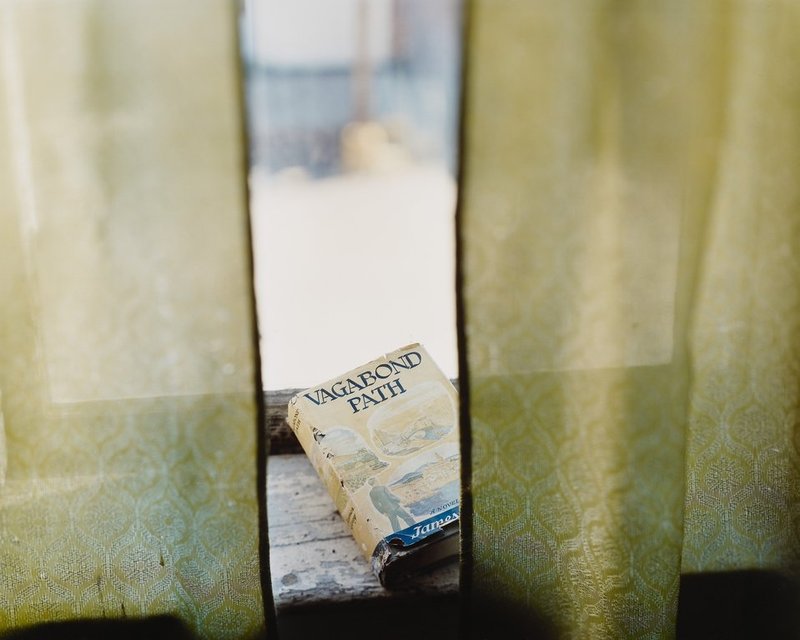 One of the most memorable shoots I've ever done was with Alec Soth. I designed a lookbook for Urban Outfitters in 2010 with images he made of the holiday gift items the brand was selling - really silly things like budweiser can ornaments, miniature fake metallic christmas trees, and casio keyboards. Soth and his assistant researched all of the 'Christmas trees' in the greater Minneapolis area (where he lives) and we drove around in a minivan decorating these trees, which he documented on his 8x10 camera. This experience somehow sums up all of his work. His incredible ability as a photographer to both democratize and illuminate his subjects--even when it is a book on a window sill, like in this image. Everything has life, a trajectory that Soth is connected to. The book, Vagabond Path, has a life of its own, it is the protagonist.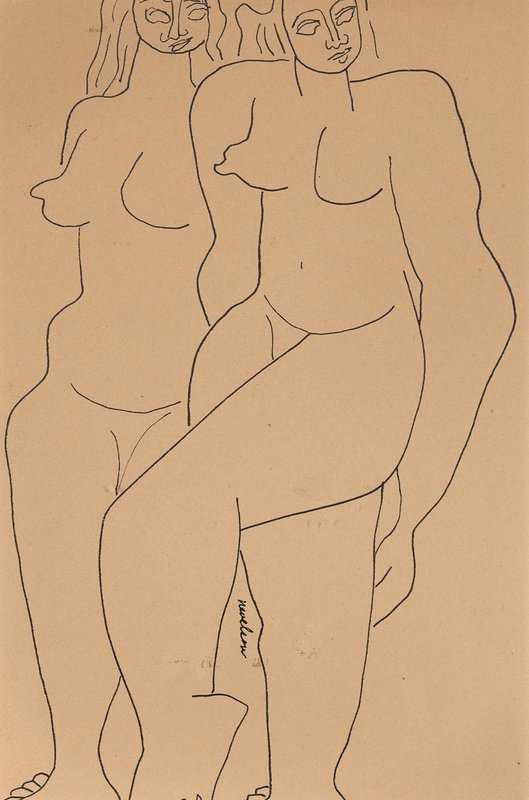 I've never seen drawings of Louise Nevelson, but I love these figures. Nevelson's sculpture has always really affected me, it's so architectural. It uses assemblage in a way that sort of quarantines the past into these tight boxes and then paints them monochrome, the way that historic preservation can sometimes feel—these tightly wound stories of how things were made and no longer are. I really recommend going to the Nevelson chapel in NYC.
SAUL STEINBERG - Critical Thinking, 1966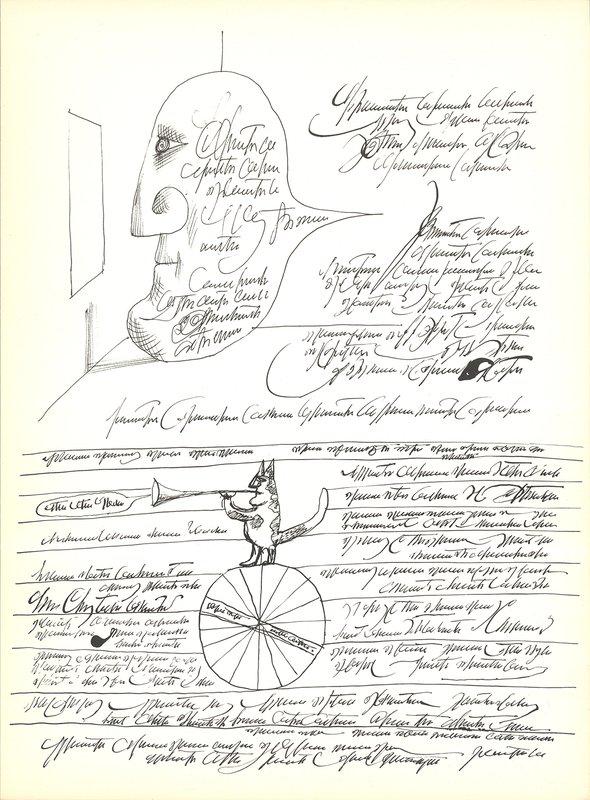 I love this Saul Steinberg drawing. I would happily live with it! Who better to document the idiosyncrasies of New York City than Steinberg, and in this case, a satirical look into the mind. The almost illegibility of the type adds the most humorous layer to me, as if one's inner life is encoded and scrawled in script.
ED RUSCHA - You Will Eat Hot Lead, 2001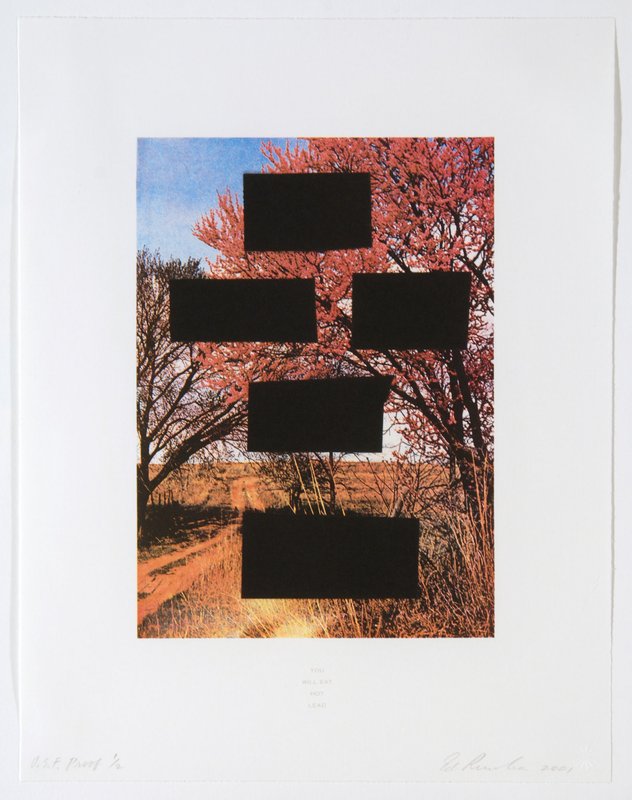 Ed Ruscha loves language, both abstracting and isolating it. Here he paints over the text, making the viewer read the title of the work to make the connection to the size and shape of the words visual. Perhaps it's my background in graphic design, but I think a lot about the economy of words, in both meaning and form. The way Rusha uses images to either undermine or subvert the text is also masterful from a design perspective. Our minds read images and text in unison and this piece illustrates that we hardly need to know the words to know they are there.
MONICA NELSON - Edible Flowers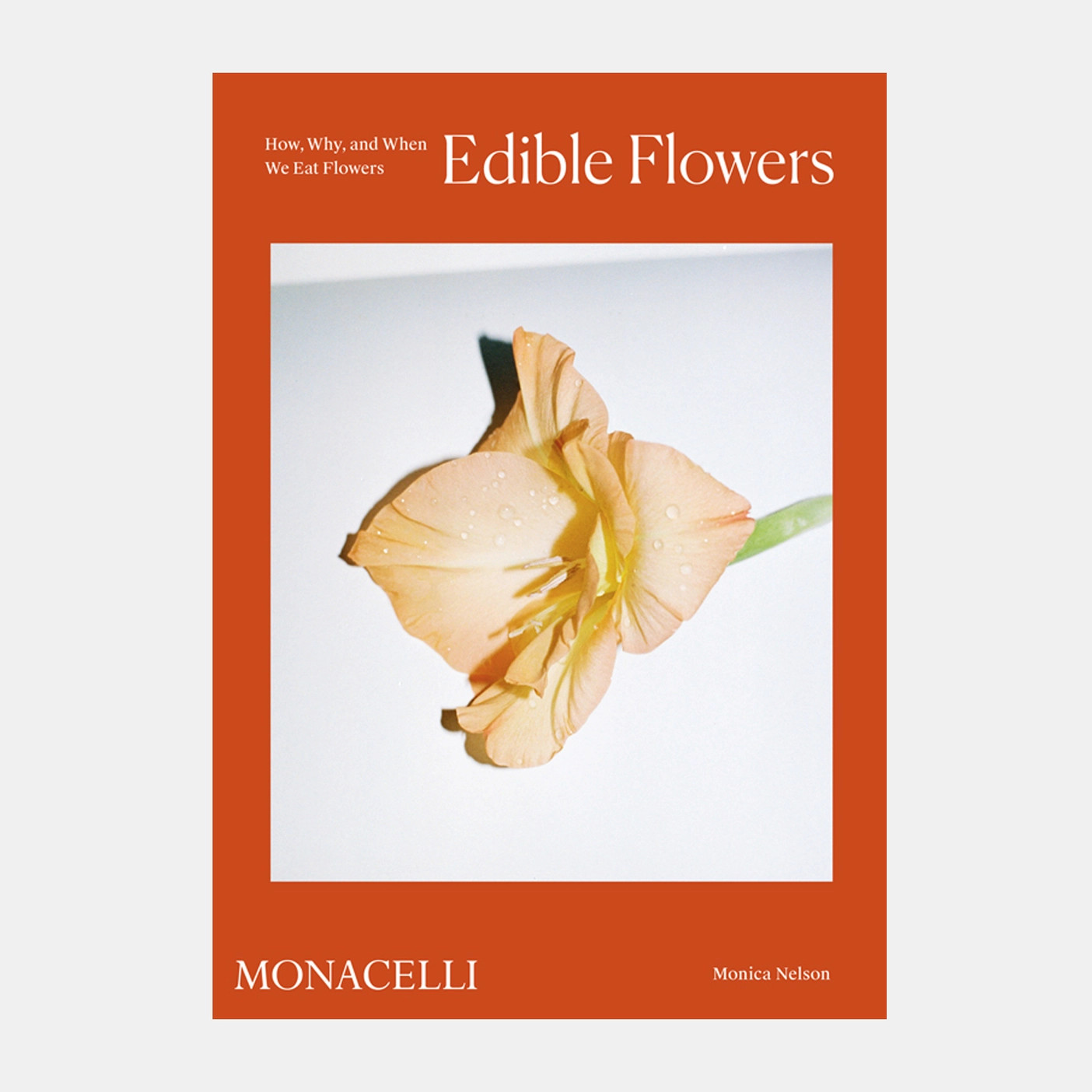 For more from Nelson, take a look at Edible Flowers. This new book is a beautiful and illuminating guide to the use and cultural history of edible flowers, featuring beautiful original photography, simple recipes and preparation methods, and thoughtful essays by leading voices on eating flowers.