NAME: Carlos Bruscianelli
AGE: 36
HOMETOWN/ BASE OF OPERATIONS:  Caracas, Venezuela.
MEDIUM OF CHOICE: My favorite technique is oil on canvas, but I often use soft pastels, colored pencils, or graphite as well.
WHY I MAKE ART/HOW I BECAME AN ARTIST: I was a bad dancer and a terrible athlete, and I was not the best student in the school of engineering [Bruscianelli studied Civil Engineering at the Central University of Venezuela]. I did not visualize myself as an employee, complying with office hours, but I was born with the ability to draw. Later, I had the opportunity to study painting with one of the best artists in my country, Patrizia Rizzo—this changed my destiny.  
CURRENT PROJECT
It's a time of change! In three months I will be in the United States heavily promoting my work. As you can see, I have discarded the neutral backgrounds—soon you'll see new items and more intense colors in my still lives.
WHERE I'M FINDING INSPIRATION
My laptop is my window to the world. It's where I get my inspiration and where I see the work of today's best realist painters. I'm trying to reach their level.
ONE ARTWORK I CAN'T GET OUT OF MY HEAD (AND WHY)
The Scream by Edvard Munch. It is not the style of painting that I practice, but the expressive power of this painting struck me in my childhood.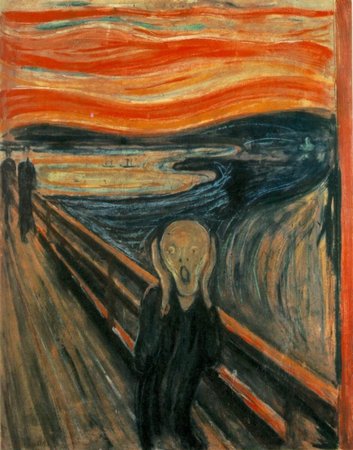 PERSONAL PANTHEON OF ARTISTS
Contemporary artists include Luciano Ventrone, Giuseppe Muscio, Pedro Campos, Daniel E. Greene, and Randy Ford. William-Adolphe Bouguereau's paintings seem impressive for their time.
INSIDE MY STUDIO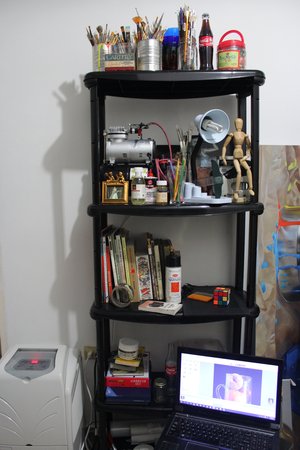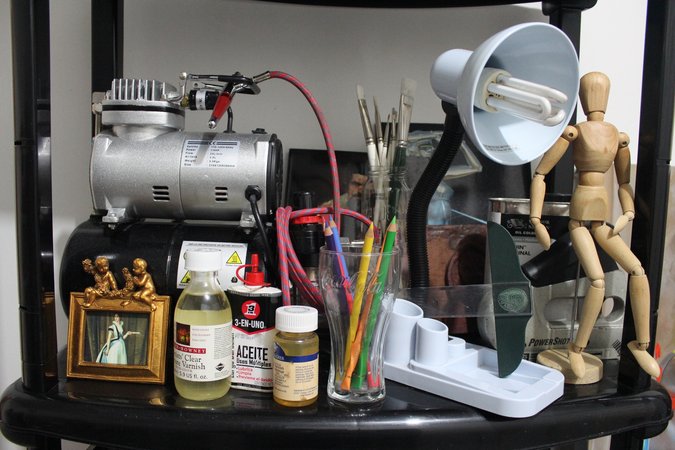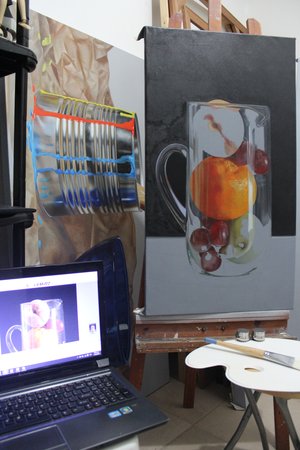 STUDIO ITEM I CAN'T LIVE WITHOUT
Cans! I have more than fifteen cans in my studio where I store my brushes, marbles, additives, etc. I also use them in my compositions. I also have a tortoise in my studio that always accompanies me when I'm painting. Can I include that as another item?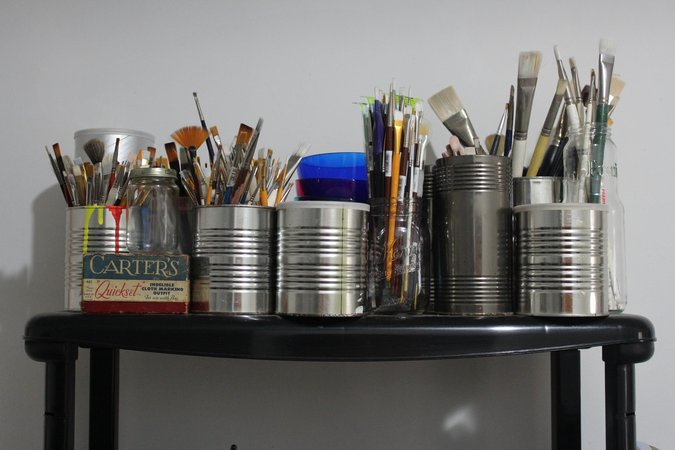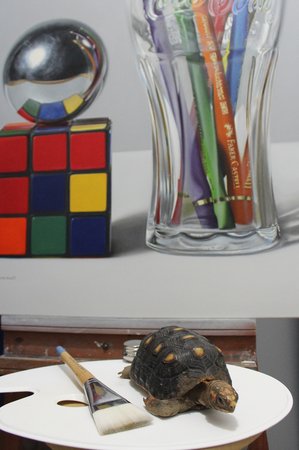 ART-WORLD PET PEEVE
Well, I do not agree with much of what is called "art" today. It seems that everyone is an artist, but not everyone is a doctor, architect, engineer, or lawyer. Some currents of modern art and the reactions of the public to them remind me a bit of the Hans Christian Andersen story "The Emperor's New Clothes."
STRANGEST REACTION TO MY WORK
With social networking, some strange anecdotes are inevitable. People who have never painted have tried to teach me how to paint, and I've been disqualified, insulted, et cetera, but fortunately most of the reactions are positive. When you publish something, you must be prepared for all kinds of reactions and accept that it is part of your work.
WHAT I'M READING
I'm reading The Art of Perspective by Phil Metzger. It's an excellent work and easy to understand. Additionally, I always have a copy of A Treatise on Painting by Leonardo Da Vinci at hand—it's a permanent reference book for me.
MY PROCESS
Most of my works are still lives. My style is contemporary realism, and my interest is the technique, the details. I'm inspired by the simplest objects that usually go unnoticed. Inorganic and organic textures are part of my paintings—glass, metal, marbles, fruits. There is beauty in any item, and that's what I try to show.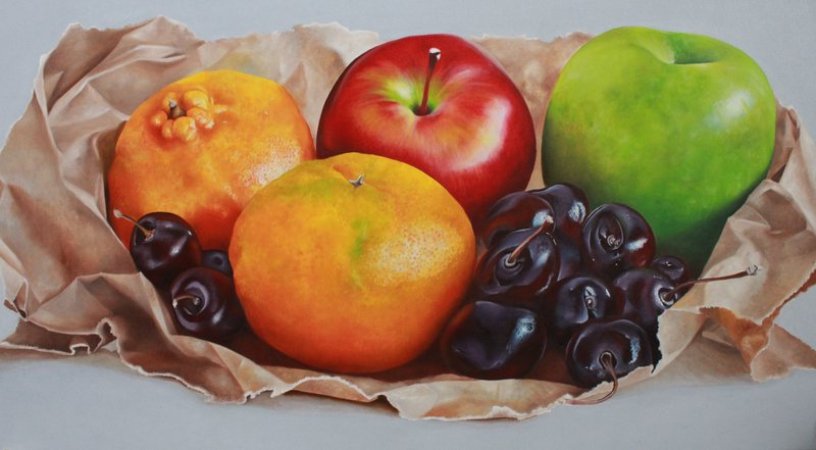 Bodegon sobre Papel 3, 2013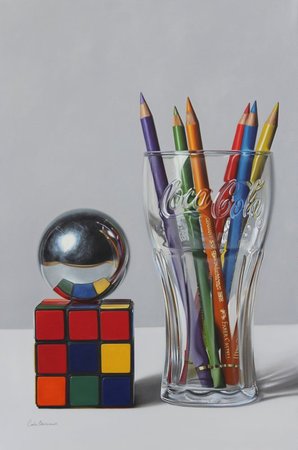 Coca - Faber, 2016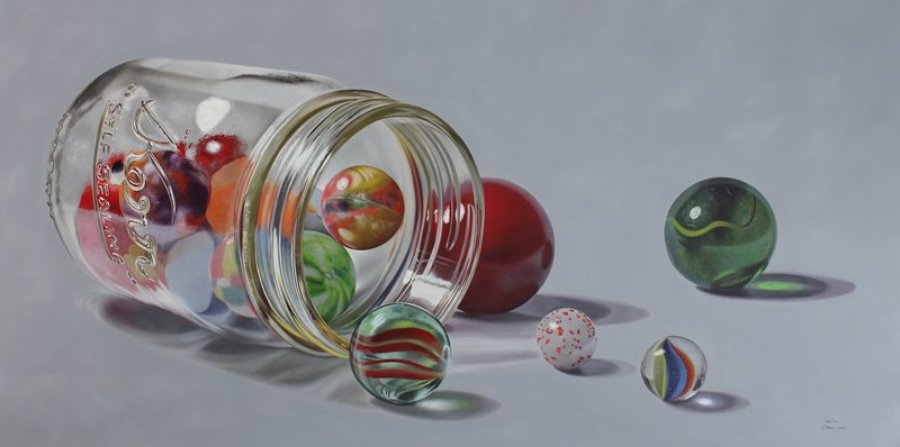 Kerr II, 2015