Name: Sterling Lawrence
Age: 35
Hometown: Grants Pass, OR
Base of Operations: Chicago, IL
Medium of Choice: Materials and new ideas gravitate into the studio at a fairly constant rate. Currently I would say that my practice is sculpture heavy, with elements of installation, painting, and printmaking.
Why I Make Art/How I Became an Artist: I have always found it necessary to challenge the way I interrupt my relationship to objects, space, and images. This mode of engagement has been the fuel for developing my practice as an artist. For me, the capacities that images and objects have to inform one another develops a context beyond the individual.
CURRENT PROJECT

I just opened a solo exhibition, "Substitution Play" at DOCUMENT Gallery in Chicago, which runs through May 7 [installation shots below]. I am also included in a group exhibition up at Glass Curtain Gallery at Columbia College entitled "Terms of Use: Reproducing the Photographic Image."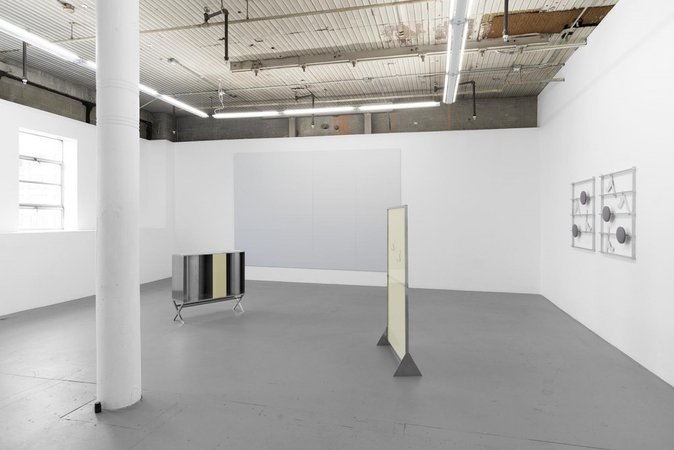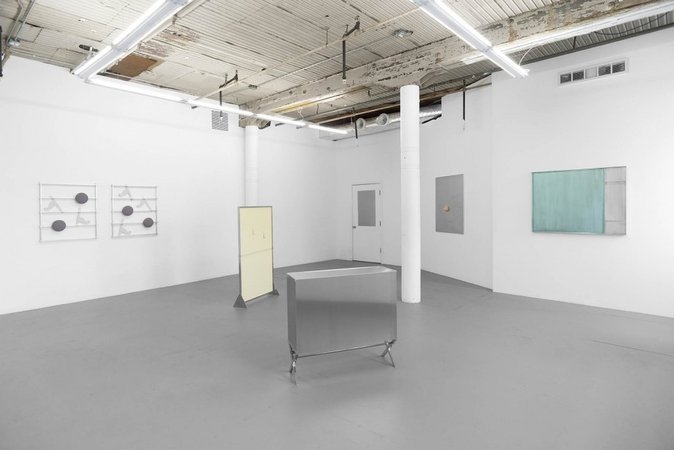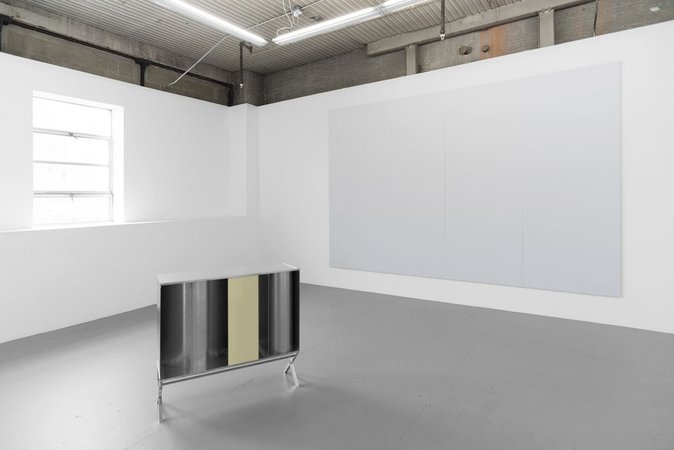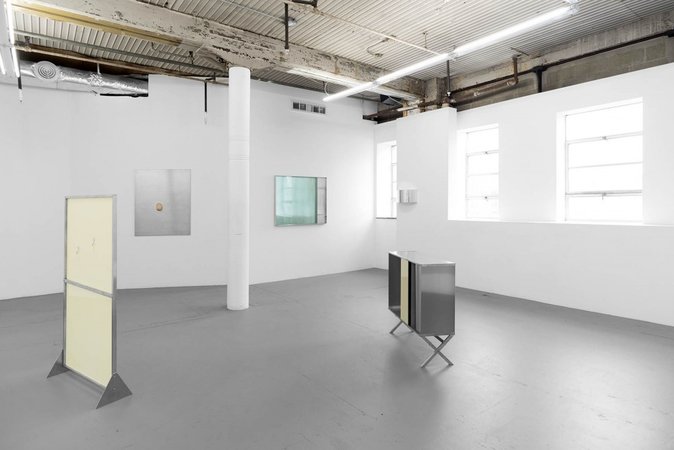 WHERE I'M FINDING INSPIRATION NOW
This week, my inspiration is coming from looking at camping gear for a trip this summer as well as the designer Carl Aubock's magazine racks, and from reading an essay by Dan Graham about John Knight's Journal Piece from 1976.
ONE ARTWORK I CAN'T GET OUT OF MY HEAD (AND WHY)
Heimo Zobernig at Kunsthaus Bregenz—his first floor installation of empty shelves that were in relation to/merged with the figurative model. The work relates to my interest on a simple level, of the appearance of a functional form in relation to the body and space, but also incorporates anthropometry—the scientific study of the measurements and proportions of the human body—and ideas about permutation, the body as a fluid term for encapsulation, intervention, figuration, and the politics of exposure.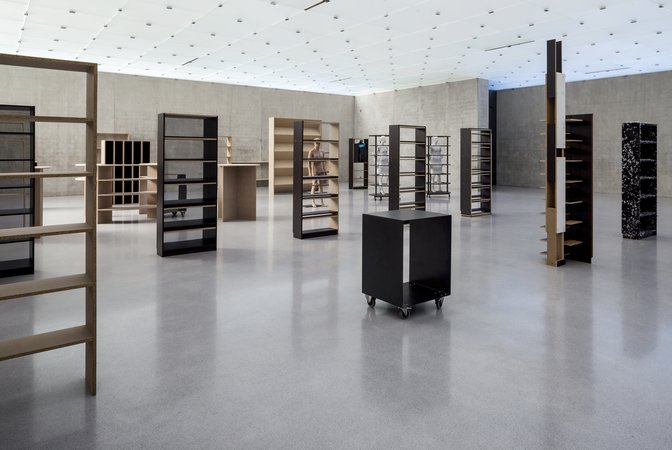 PERSONAL PANTHEON OF ARTISTS
My personal pantheon is periodically raided, torched, then rebuilt, but I would say that today it would be three artists for specific works: the 2015 installation of Nicole Wermers sculptures at the beach, entitled Frieze Stand that I saw in W Magazine, Dennis Oppenheim's Sunburn Remix from 1993, and Martin BoyceThere is No Outside from 2007.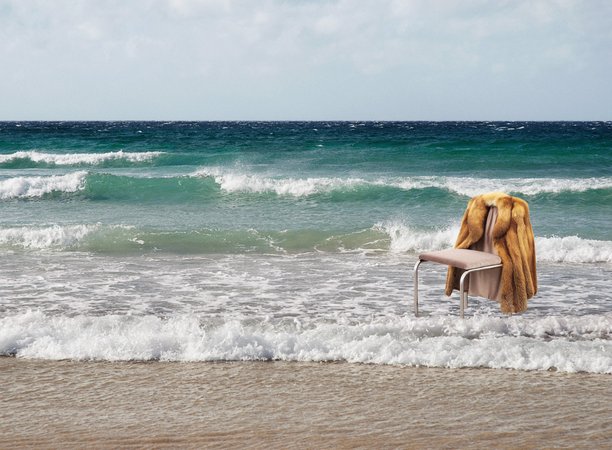 Nicole Wermers's Untitled Chairs, 2015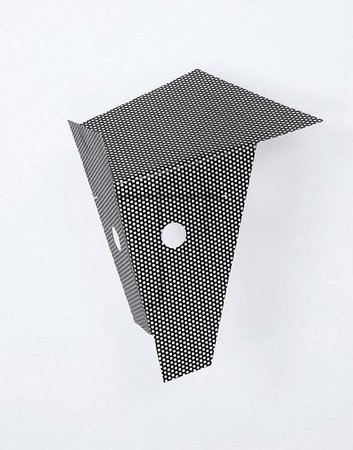 Martin Boyce's There is No Outside, 2007
INSIDE MY STUDIO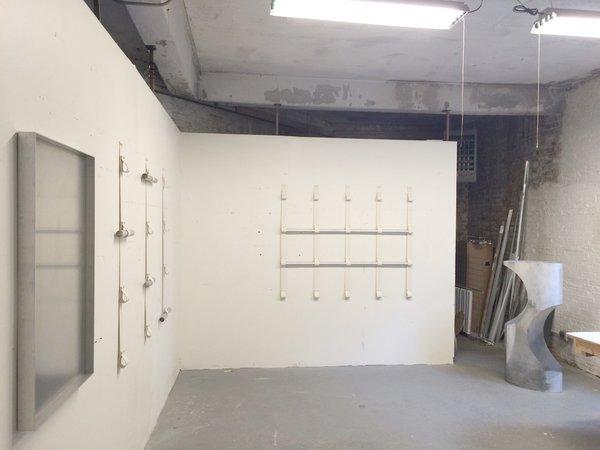 STUDIO ITEM I CAN'T LIVE WITHOUT
I have a fixed arm utility knife, which is always in the position to be utilized. It has been in my tool box since I started making objects.
STRANGEST REACTION TO MY WORK
I am not sure if I have had a strange reaction. There have been informative reactions, which have challenged the way that I precieve my work, or force me to think about the temporality of ideas in relation to my material in space through time.
WHAT I'M READING
Teaching part time really tends to make me an erratic reader—I start one book and get interrupted by another, am allotted shorter reading times, et cetera. I recently read Richard Artschwager's Texts and Interviews and On the Style Site: Art, Sociality, and Media Culture by Ina Bloom.
MY PROCESS
My practice develops in units of work, which I use to create character and narrative within exhibitions. I reconstruct recognizable forms with a bent towards function that we utilize everyday to streamline and aestheticise our environment. The alteration of form, materiality, and contextual framing is intended to create a more complicated enagement between the viewer and the work.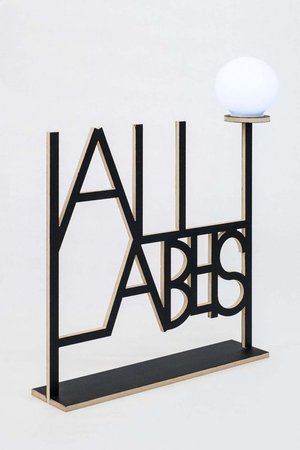 All Labels, 2014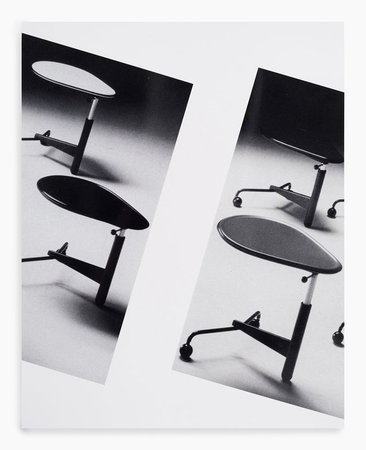 Spill, 2015
While my projects are developed in these types of "units," similar to serial works, they differ in that I do not have an end point locked into the overall sequence. Sculpture in its outward appearance, and its conceptual meaning, is expanded through an open-ended quality in the form, which expresses the possibilty of the work's use value to viewers. This is the complication that interests me, orienting the relationships to and measure of an object to the viewer's body, and vise-versa. What are the limits of a visual experience, and how are they encroached upon through the looming image of such a proposal?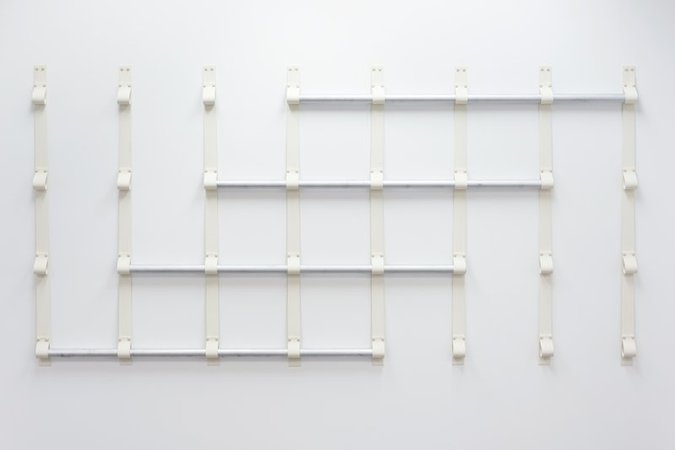 Strap illustration version number two, 2015