New York-based artist William Eric Brown takes photographs of architecture and the built environment—bridges, airports, runways, highways, etc.—and creates layered compositions that "communicate a personal exploration of what it means to be in constant motion and transition." By adding gestrual paint marks, and semi-transparent images over top, Brown depicts geographical places that don't exist. Rendering the image nearly obsolete, the artist diminishes representational value and preciousness, imbuing the picture plane with states of mind instead.
Here, the artist shares his process and inspiration.
Your prints aren't quite photographs, aren't quite collages, and aren't quite paintings. What do you call them? And can you walk me through your process?
I describe them loosely as "layered photographs," since this is the process I use for this work. I start out with large-scale traditionally printed photographs. These are scanned enlargements of smaller black-and-white prints that I painted quick gestural marks on. I then cut these larger prints down into smaller sizes that I fit into the printer I have in my studio. This gives me a base of image, gesture, and format to then react to and print on top of with another image.
All of the images I use for this work are ones that I have shot myself. I shoot medium format film (120) and then scan the negatives. I primarily shoot my surroundings––these can be landscapes or interiors of northern Maine where I have spent summers my whole life; airports while in transit; hotel rooms or houses or apartments where I've lived.
More recently you've been working on bronze and aluminum sculptures that are cast from forms made out of cardboard. What do these pieces mean to you?
I have always been drawn to architecture and the built environment such as airports, runways, bridges, rural pathways and highways. These recent works are quick intuitive constructions and I was thinking about them as some form of shelter.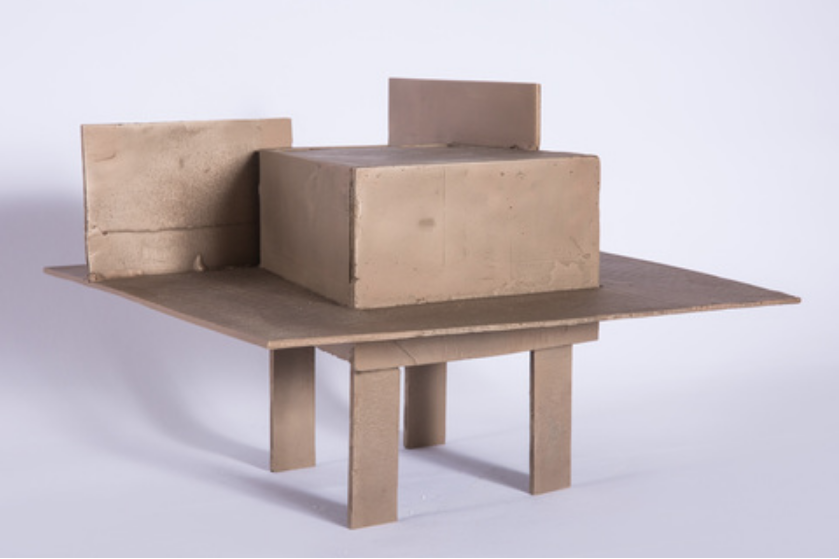 Shelter 1 , 2017. Cast bronze. 10 1/4 x 12 1/8 x 15 inches. Image courtesy of the artist.
Though these three dimensional works might seem like a big departure from your two-dimensional works at first glance, there's a strong formal relationship between the two bodies of work—an approach that's angular, geometric, and organized, while simultaneously feeling haphazard, immediate, and almost frivolous. Can you tell me how you see these two bodies of work in relation to one another?
They both begin from an intuitive place and the raw materials around me, whether this is a pile of cardboard or the archive of images I have taken. The processes of making a sculpture or photographic work such as these are quite similar—beginning with a single gesture, like a piece of cardboard or deciding on an image to print. I am interested in the dialogue that develops during this period between the work and myself.
I see the photographic works as revealing themselves to the viewer over time. As the eyes adjust to the darkness of the image the layers come into view and you are able to linger there. I see the sculptures as having a similar intention.
What inspires you?
My environment, structures, infrastructure, the ordinary.
What lead you to where you are today in terms of your artistic career? How were you first introduced to the art world?
Childhood, school, grad school, travel, objects, and places.
Can you please describe your thought process behind a few of your photographic works?
Washington
2016
$3,000 on Artpsace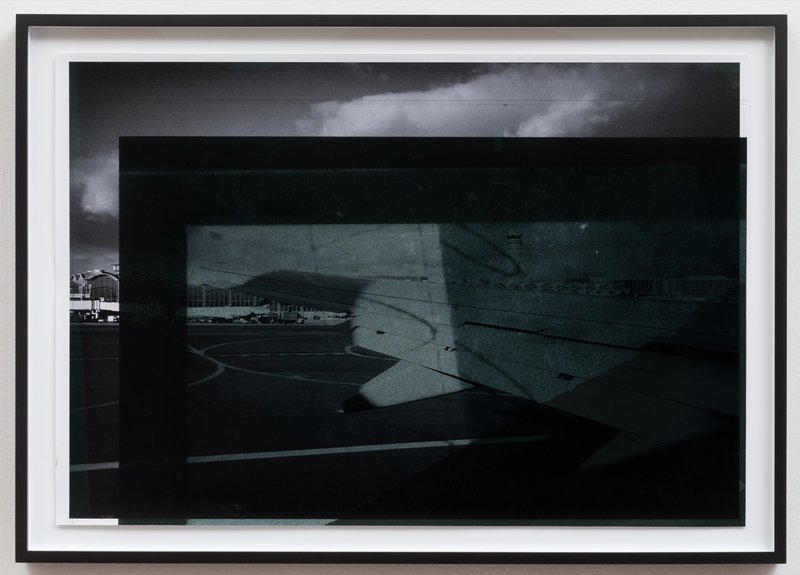 Content in transit. Taking off. Creating another space, a new window to look through.
Greely
2016
3,000 on Artspace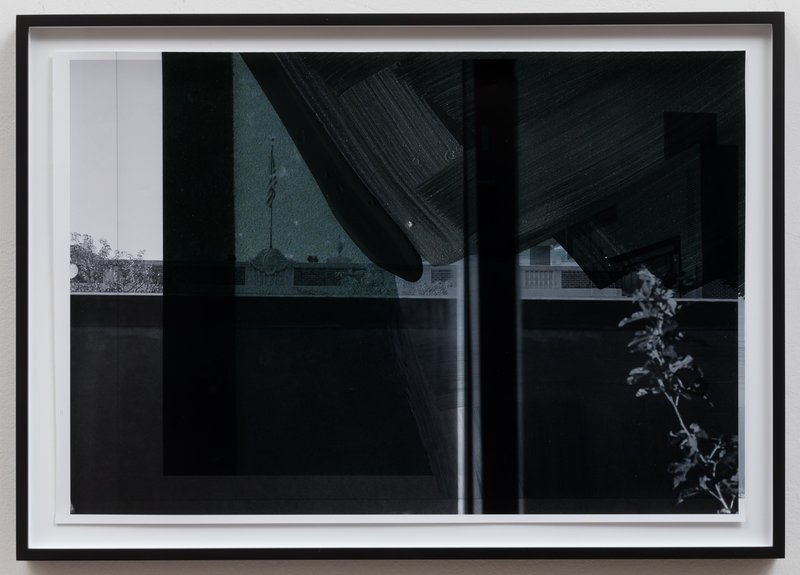 A hotel room in Colorado, inside looking out, flag slack on its pole in the background. Dad is in the hospital.
Preston Hollow
2016
$3,000 on Artspace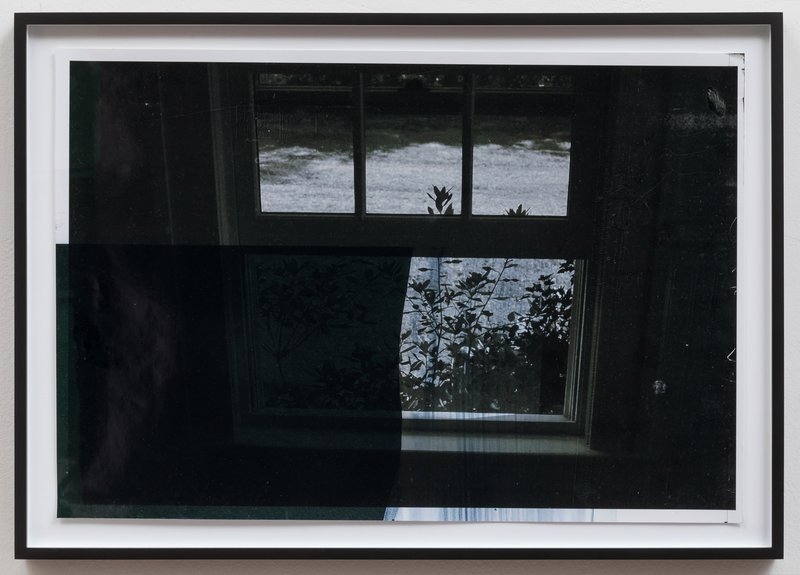 Looking out the window of my old house upstate. Thinking, looking, leaving it behind.
RELATED ARTICLES:
From C-Print to Silver Gelatin: The Ultimate Guide to Photo Prints
From California Conceptualism to Dogs in Wigs: A Studio Visit with William Wegman
What Was Photo Secession? Photography's Battle with Painting
How to Start an Amazing Black-and-White Photography Collection
[related-works-module]