What should we do, when Jeff Wall shows us the door? The Canadian photographer, whose work forms part of almost every major international art institution's permanent collection, including the Tate, MoMA and the Met, tends to create images that cannot be immediately understood or simply interpreted.
Fortified Door, a Phaidon collector's edition, available in a silver-gelatin print edition of 100 , serves as a perfect example.
The black and white image was taken in 2008 and seems to show a heavy wooden door and doorway that contain both ancient, antique elements – the door's metalwork and panelling wouldn't seem out of place in Game of Thrones – and newer features – the adjacent shop window glazing, on the photo's far right, is clearly of a more recent vintage.
Its heavy reinforcements are offset with a jolly hand-written note (largely out of frame) which appears to indicate that the property's owner is on holiday. Still, it's unclear whether it can be simply opened, or remains shut; and the photographer himself supplies very little further information.
JEFF WALL - Fortified Door, 2008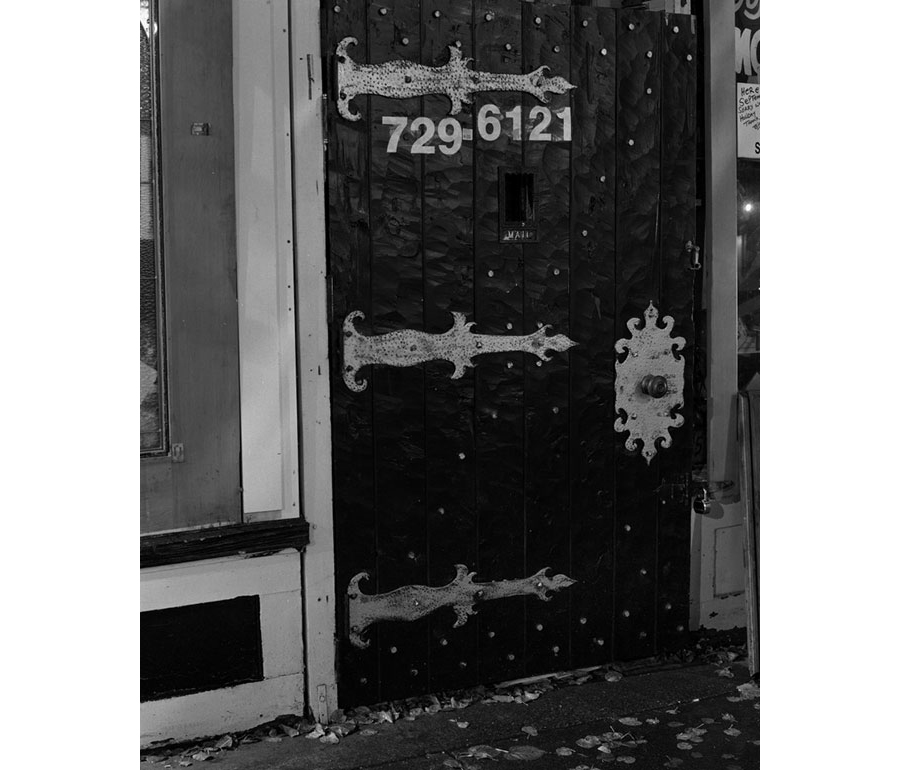 The silver gelatin print was printed in 2008 in an edition of 100 plus 10 artist's proofs. The quoted dimensions are for the sheet size. The image size is 11.25" x 9". The box size is 20.75" x 16.75". The book size is 11.375" x 9.875".
The numbers on the door offer us a bit of a clue. These digits correspond to the phone number of a vintage home-furnishings shop in Vancouver, Wall's hometown. The shop in question sells, among other things, doors. Does this hidden fact elucidate, or complicate this apparently simple image? Perhaps it does a bit of both.

"Jeff Wall prompts thought" writes the author and academic Ian Jeffrey in Phaidon's Photo Book. "His tactic is to rouse memory – a labyrinthine source." Wall himself puts it a little differently; in the book, Jeff Wall: The Complete Edition, the artist explains that he seeks to "create a sort of identity crisis with the viewer."
"My experience of works that I have really admired is a kind of out-of-body experience," the artist explains to his former tutor, the art historian T. J. Clark. "It's a kind of phenomenology of identification and disidentification, which is continuously happening, and which is essential to the experience, or even the possibility of experience."
Rather than offering a completely open, simply beautiful work – of say, a stunning landscape, or a beautiful youth – Wall gives the viewers fragments, which they can consider, reject, and piece together over time. By keeping this door closed, both literally and figuratively, Wall opens up a space for long-term contemplation – something a collector is advised to seek out, when buying a new work.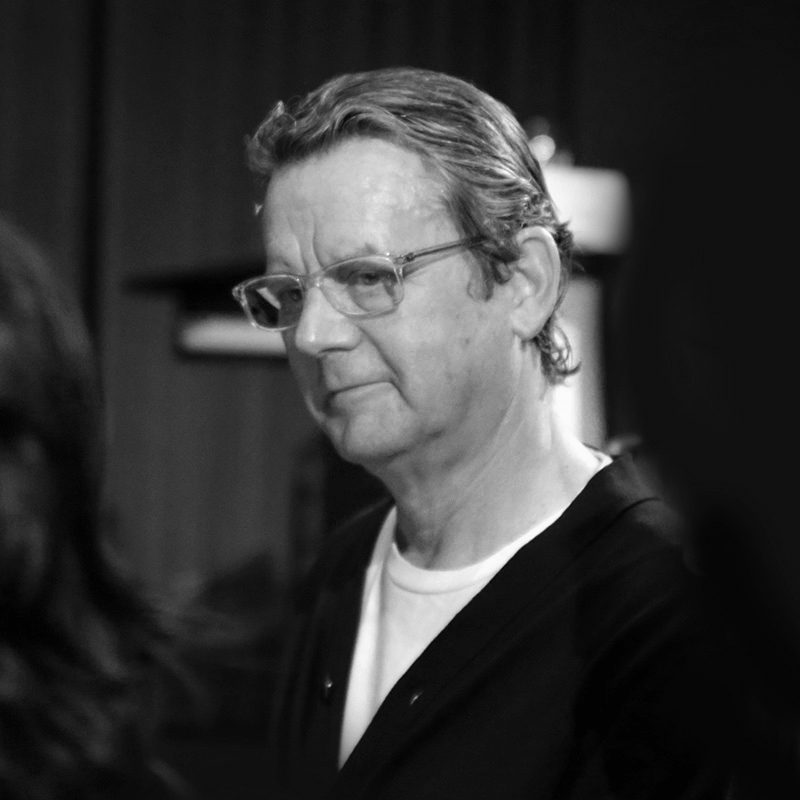 Jeff Wall in 2014 - Pmussler, CC BY-SA 3.0 <https://creativecommons.org/licenses/by-sa/3.0>, via Wikimedia Commons
To fully enter into this world, you can secure one of these prints here; the work forms part of Phaidon's acclaimed Collector's Editions series and includes a copy of our Jeff Wall monograph, as well as the print, which both signed and numbered by Wall. And you can see more work by Jeff Wall here.