The New York-born, Johannesburg-based photographer Roger Ballen describes his work as "a psychological and existential journey." His largely black-and-white, square-format images often document financially and culturally impoverished South Africans in an unflinching manner (as in Outland, his haunting and critically acclaimed book of 2001, which is being re-released in expanded form by Phaidon this month). In recent years he has branched out into music-video direction; I Fink U Freeky, his 2012 collaboration with the Cape Town-based rap group Die Antwoord, boasts over 63 million YouTube views.
Below, Ballen introduces his collection of works by other artists on Artspace.
ELLIOTT ERWITT
FRANCE. Paris. 1989., 1989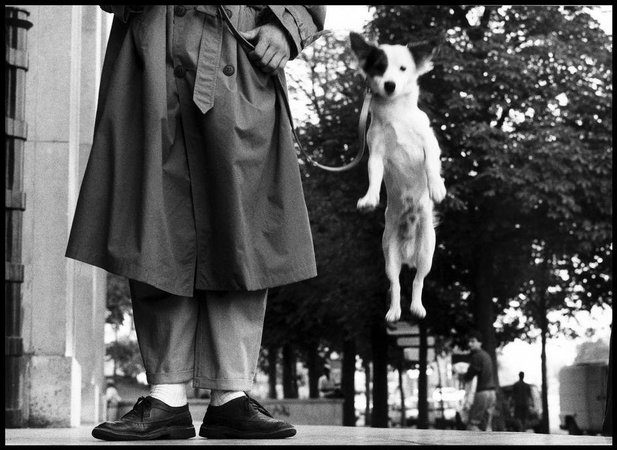 Elliott has been an important artist in my career. My mother and father were great friends with him in the sixties so he came to our house quite often and we went to his. I have strong memories of Elliott. He gave my mother a lot of his pictures and my mother worked with him and helped him out in various ways. My father was his lawyer for some time, too. Elliott taught me about humor in photography. I wouldn't say my photos have humor—maybe that's the wrong word for my photography, but in my photos you find absurdity and comedy. I saw an aspect of humor in Elliott's work when I was in my teens and it helped me develop a version of that in my own pictures.
PIERRE MOLINIER
Ce qui est Merveilleux, 1966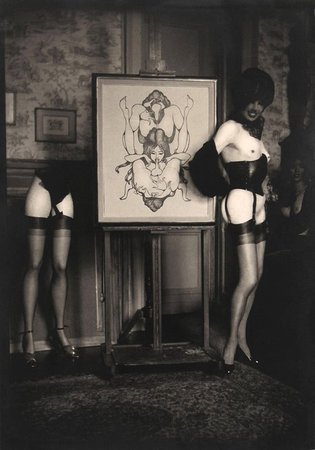 Molinier wasn't well known until after his death. I was intrigued by how he was able to create these strange, surreal photographs that were unique in form and content and very different from what you normally see as sexual photography. His pictures are sexually powerful, but not pornographic. My favorite period in photography is the mid-1920s to the late '30s. I'm amazed at how often I can identify with photos from that time, even when I don't know the artist or photographer. People understood the medium and made beautiful photographic prints. Photographers like Molinier were living in a world where black-and-white was an extension of art, rather than an attempt to capture sociopolitical conditions. It was the apex of black-and-white photography, and I think he was very innovative within that.
JEAN-MICHEL BASQUIAT
Gold Griot, 2014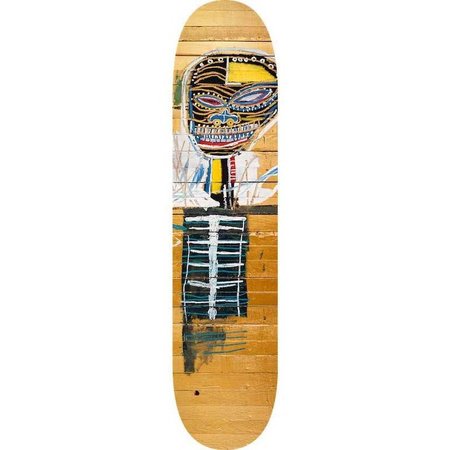 This skateboard has a really powerful image and an odd shape for a work of art. It looks like a shield, an archetypal shape from primitive art. I like it for its formal content. It's also interesting to me because I recently produced a number of skateboards with Familiar. I took some of my newest images and put them on the boards. So it interested me that he was able to do the same thing many years ago. (I remember taking up the hobby when skateboards first came out in 1965). Mine lean against the wall in the office, because the better the imagery the more reluctant you are to put it under your feet!
WEEGEE (ARTHUR FELLIG)
In the Paddy Wagon, 1944/1993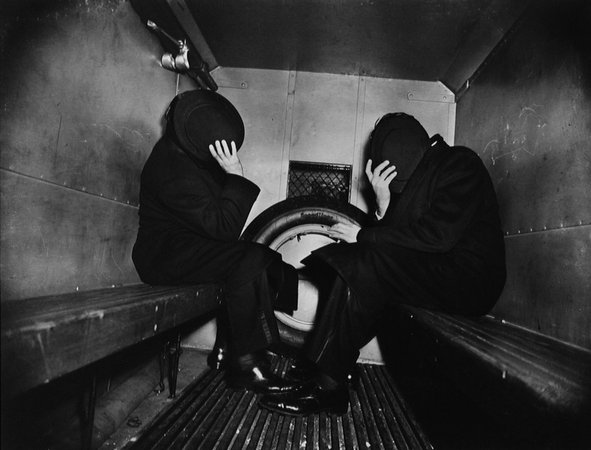 Weegee was documenting things that went on in New York City but he was able to create a very intense style, a very penetrating style that separated him from those who came after him. The way he composed his pictures was unique. I wasn't alive during this time, and most people looking at these pictures weren't alive at this time, but it doesn't really matter that you don't know anything about the place or the people —the pictures come through. Even though they were taken at a particular time, they are timeless. They are deeply rooted in something about humanity that goes beyond anything that you were necessarily aware of before or after. As I always say, when the flash goes off you're pulling out a truth—something clear and concise that reflects the world around you.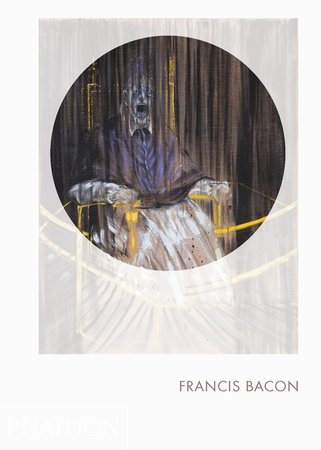 Bacon has always been one of my favorite artists. His work is very psychological and emanates from the deeper part of his consciousness like mine does, so I've always had an affinity towards it. One of the reasons his content comes across so forcefully is because his ability to formalize his concepts is so strong. You can see in the Pope pictures how he's able to integrate the textures of paint with the colour and the material. I find it interesting that he's become an iconic, heroic artist with so-called disturbing work. A lot of people buying contemporary art aren't buying work that has deep psychological meaning, but this transcends that.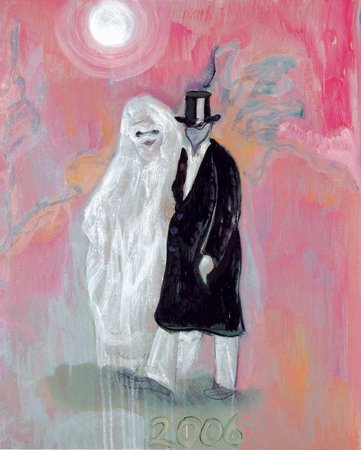 This work really reminds me of Edvard Munch, whom I like a lot. It has the same textural qualities, and the moon and the dress are very similar to works by Munch—the colouring too is similar. The archetype of a Munch picture has been so ingrained into my mind that I have an immediate attraction to and affiliation with anything that bears a resemblance to it.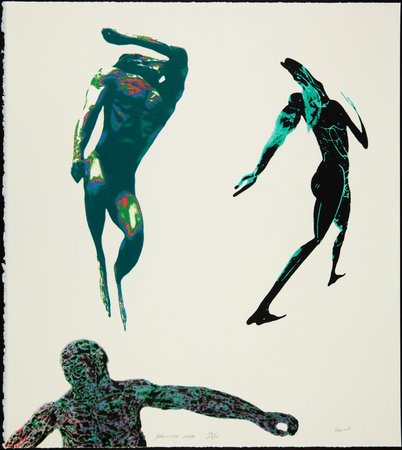 Golub was married to Nancy Spero, whom I really liked, and that's how I came across him. He worked with primitive forms and some of his work has an art brut feeling to it, so I can identify with it because my work has a lot of that too. The use of colour is very interesting—there is something Grecian to it. It's a modernist picture that seems to be inspired by art from 2,000 years ago.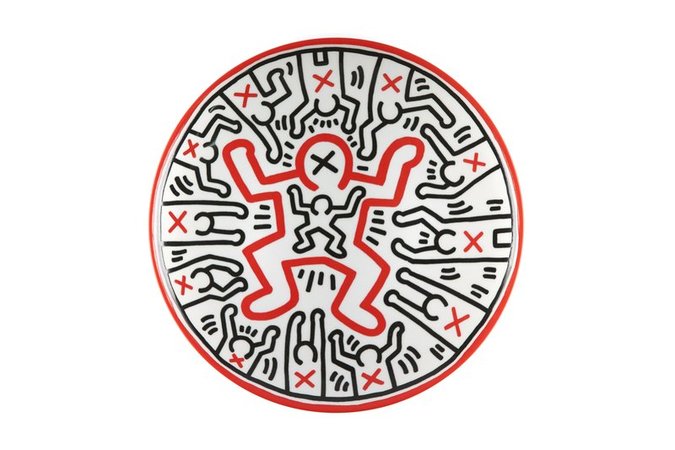 Haring was much more of a decorative artist than I am, but there are some shared formal aspects even though his drawings are less psychological and more pristine and more abstract. It's interesting, because when my Boarding House book came out people started mentioning his name and I didn't even know who he was. They compared the artworks' backgrounds with his. It wasn't really correct, but I looked up his work and liked it. It reminds me of Congolese textile art. So it has an archetypal formal quality to it that interests me.
WILLIAM KENTRIDGE
(Phaidon, 1999)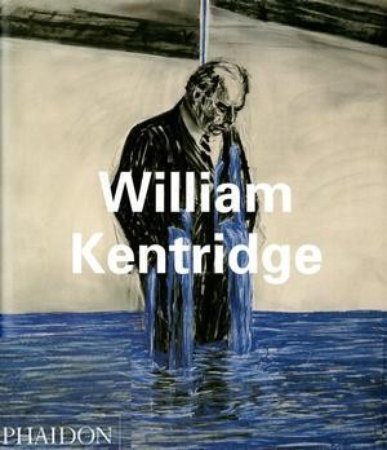 Kentridge lives in Johannesburg like me, so I find it interesting to see what he sees in the city and how he transforms that in comparison to how I do. Some of the imagery that he uses in his paintings and drawings I identify with, because I've experienced it in some way. What I've also found interesting is that 95 percent of his work is done with charcoal and black ink. So there are two things that interest me – the black and white quality and the source of some of his work - but I don't think we are similar in our directions, although some of his work is existential like mine.
TONY OURSLER
Untitled (Talking Photograph), 1996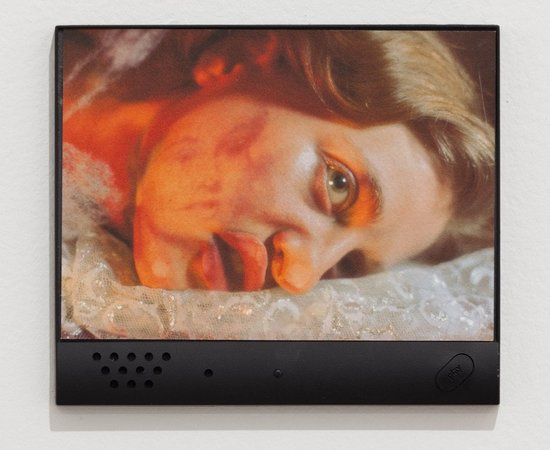 Most people only know Oursler as a sculptor or an installation artist. It's interesting to me that he's able to combine sculpture, words, multimedia—his pictures have a life to them. I feel that they express some deeper things about the human condition; they're not just sterile sculptures or installations. I can relate to the subject matter in the work, and I find it really clever. And some of the work also has an abstract quality to it to. So it's not just documentarian; it combines something real with something surreal.