Looking to snap up some art this April? Well, Artspace VIP client manager Hannah Flegelman has gathered together six highly covetable pieces, from new directions by two of today's most sought-after painters to an elegant piece by a stratospheric auction star. Now is the time to secure these works for your collection.
SHEZAD DAWOOD
Colour Theory (2014)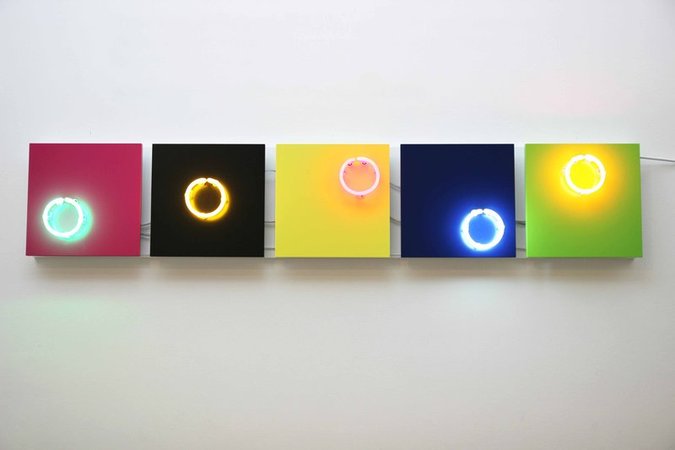 A darling of the curatorial class whose work is marked by acrobatic juxtapositions of various mystical and artistic avant-gardes, Shezad Dawood—a London-based artist of joint Indian and Pakistani descent—has enjoyed a steady simmer of building acclaim over the past few years, taking home the Abraaj Capital Art Prize in 2011 and landing respectable shows. Now, however, his career (and market) are coming to a boil. Already featured this year in the Sharjah Biennial and the Armory Show's "Focus: MENAM" section, Dawood recently completed a residency at ICA London's buzzy fig-2, opened a new show at the Honolulu Museum of Art, and will make an appearance at MoMA on April 20th with the screening of his 2013 film Piercing Brightness, which brings together UFO-sighting footage with the psychedelic colors of a Kenneth Anger. 
Everyone knows the paintings of Lisa Yuskavage, an artist who rocketed to renown in the 1990s for her unabashedly erotic, provocative, and empowering depictions of women. What many people don't know is that Yuskavage, whose paintings leave her studio at a meticulously controlled pace, maintains a parallel body of work in which she creates exquisite prints embodying her most popular themes—and that these pieces are surprisingly affordable. This print  is a window into the artist's sensual world at a moment when her new David Zwirner show is on the horizon—opening on the 23rd—and when she has been given a spotlight in the Met's new Artist Project online series.
ANGEL OTERO
Untitled (SK-PH) (2015)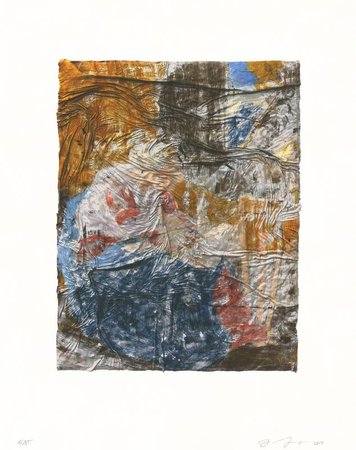 A painter sought after by some of today's biggest collectors, Angel Otero takes an innovative approach to abstraction that has involved loosely painting a classical scene from art history onto Plexi, letting it dry, and then transferring these now-unrecognizable "skins" onto canvas. He currently is having a major show at Chicago's prominent Kavi Gupta gallery—a display of red paintings that involve a new process using silicone and pure powdered pigment—and, while the market for his paintings is climbing to the upper reaches for emerging artists, this print (another new move in Otero's arsenal) is an excellent opportunity to buy a hot artist at a transitional moment in his career. 
PABLO PICASSO
Grosse prostituée et Homme au béret Rembranesque et au bouledgogue Français (1968)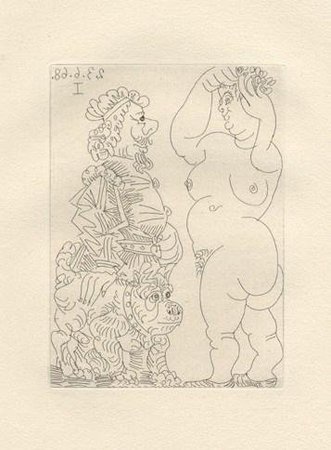 Surrounded by the conceptual trends in art that were percolating in the 1960s and looking to embrace tradition, Picasso went to the small town of Mougins in the South of France in 1968 and created an epic spree of etchings hearkening back to the Old Masters—albeit in his own subversive, revolutionary way. Called the "374 Suite" in reference to the number of etchings he made, the series depicts great artists in acts of licentious abandon, with Raphael fornicating with his Fornarina (while Picasso watches from behind a curtain), a voyeuristic Degas ogling various prostitutes Rembrandt, and cavorting with his beloved Saskia. This print, showing the Dutch master in the coarsely comic style that would dominate Picasso's late, great paintings, is a splendid artifact of a famed body of etchings second in the artist's career only to his "Vollard Suite" from the 1930s. It is also representative of the fact that his career spanned both the Modern and contemporary eras of art history ('68 was also the year Gerhard Richter painted his iconic portrait of Milan's Cathedral Square, as well as the year Duchamp died)—an overlap paid tribute to by Loic Gouzer's upcoming "Looking Forward to the Past" auction at Christie's.
CHRISTOPHER WOOL
Untitled (2003)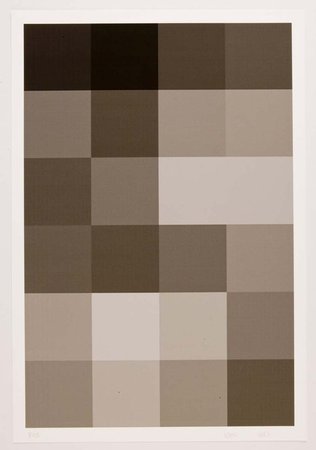 An artist who has mined the dual seams of abstract painting and conceptual repetition, Christopher Wool has used approaches from decoration, street art, and, in more recent work, the digital landscape. This piece should remind viewers of the gridded paintings of pixel-like color that Ellsworth Kelly created in the 1960s (followed by Gerhard Richter in the 1970s), only channeled through Wool's own signature palette of whites, blacks, and grays. Already covetable as a work by one of today's most acclaimed market stars (with a record of $26,485,000 achieved at Christie's in 2013), this print might have special allure for the financially savvy collector: priced at $4,000 and coming in an edition of 10, it is a better value (and more easily livable) than the $30,000 series of five prints it originated in, which is now sold out. The artist, incidentally, has a new Luhring Augustine show on the horizon.
TAUBA AUERBACH
Artists Space Annual Edition Portfolio (2015)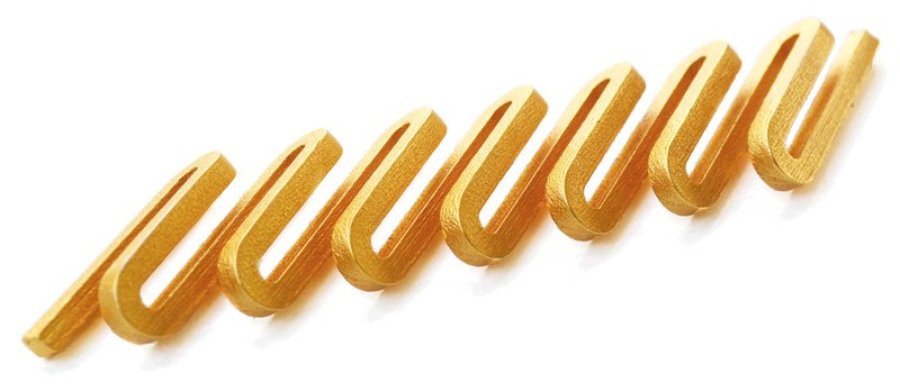 An artist whose market went incandescent in the aughts due to her exceptionally covetable trompe-l'oeil paintings of folds and other semi-abstract forms, Tauba Auerbach has been refining her work since joining Paula Cooper five years ago to encompass a range of new materials and formats, from woven canvases to sleek, utterly refined geometric sculptures and jewelry. Auerbach's tabletop piece included in this Artists Space portfolio is made of 3D-printed matte gold steel and stands alone as an incredible deal for the $1,000—which also comes with an absolutely first-rate photo of the great Andre Cadere walking through 1970s SoHo (walking stick in tow), a sexy K8 Hardy, and other strong works by Sam Pulitzer and Peter Saville.