From the 2017 Whitney Biennial's 26-year-old Julien Nguyen to 94-year-old artist Beverly Pepper, here are the artists everyone will be buzzing about this month. 
ILYA & EMILIA KABAKOV
Kewenig, Berlin, February 11 – April 15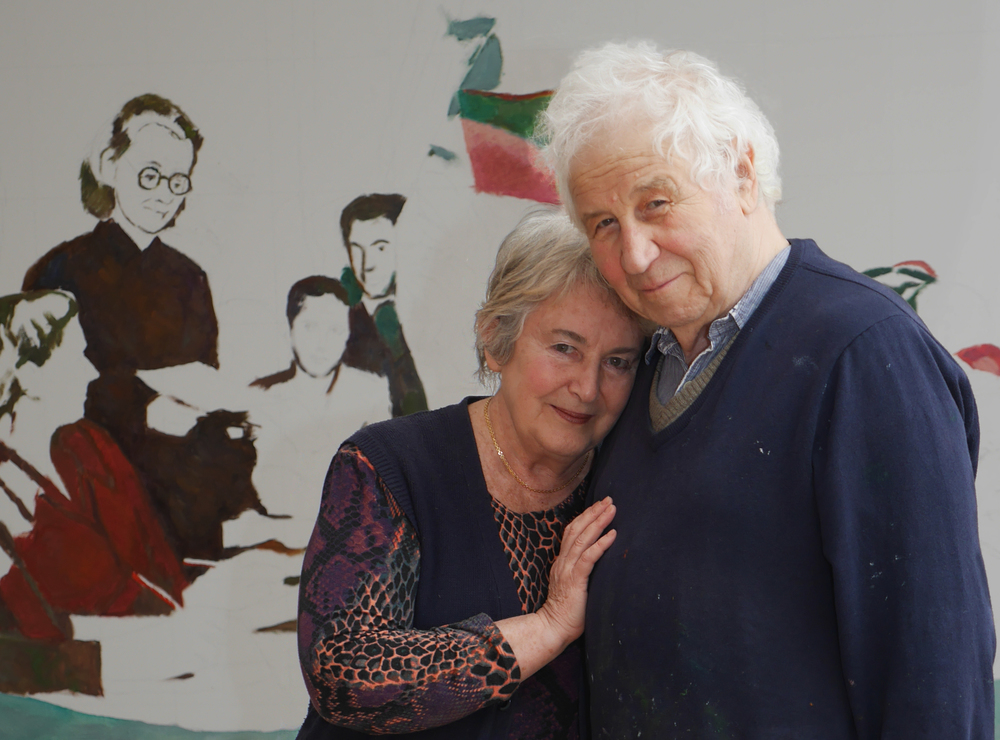 If the thought of growing old with your creative soul mate-spouse makes you feel warm and fuzzy inside, then Emilia and Ilya Kabakov are your new spirit animals. After meeting in the late '80s, the two began to share the canvas, working together after Ilya had already begun to establish his reputation as a conceptual painter who rejected traditional Soviet style (he left the Soviet Union in 1987). Ilya draws a distinction between his early work—influenced by his career as a children's book illustrator—and what he calls "The Great Arc," which begins in 1970 and is further divided into five "acts." The Kabakovs's current exhibition of recent paintings at Kewenig in Berlin begins with what the couple identifies as their third act. Emilia (who had formally worked as a curator and gallerist) and her husband are consistently recognized as premiere artists of post-Stalinist Russia, evidence of which will come to light in the comprehensive retrospective of the couple's work coming to Tate Modern this fall. 
ZOHRA OPOKU
Mariane Ibrahim, Seattle, January 25 – March 25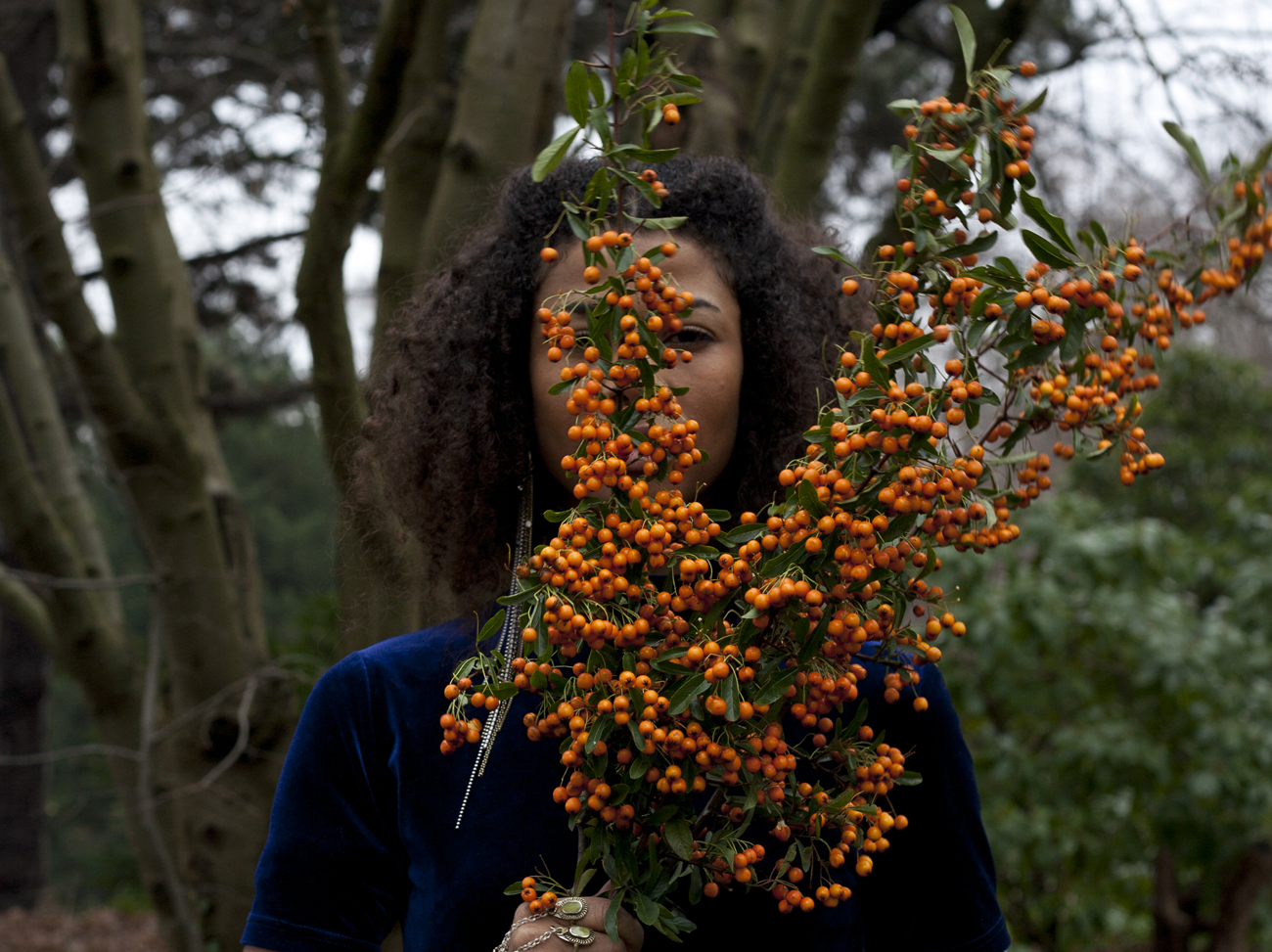 A few weeks ago, Zohra Opoku was an under-known artist. But after helping gallerist Mariane Ibrahim land the Armory Show's inaugural Presents Booth Prize, open to new galleries who showcase recent work from emerging artists, Opoku has stirred quite a buzz. Ibrahim dedicated the award to Opoku, who filled Ibrahim's Armory booth with her large, silkscreened canvases that stitched together (literally and metaphorically) parts of her German upbringing and her paternal Ghanian roots. Now based in Ghana, the artist draws inspiration from the legacy of her father, who passed away soon after meeting Opoku for the first time. (For more on this body of work, see our coverage of the Armory show: "10 Armory Artworks That Actually Mean Something.") Opoku's work can now be seen at "Back Stories," a group exhibition at Mariane Ibrahim in Seattle, where she'll also return for a solo show in November. You can also catch her work in a number of group shows throughout the year, including "Making Africa" at the High Museum of Art in Atlanta. If all that isn't enough, Opoku curated "Nathi.Aha.Sasa.," a group exhibition of emerging African and ("with one exception") female artists, opening this summer at Wiener Festwochen in Vienna.
BEVERLY PEPPER
Kayne Griffin Corcoran, Los Angeles, January 21 – March 18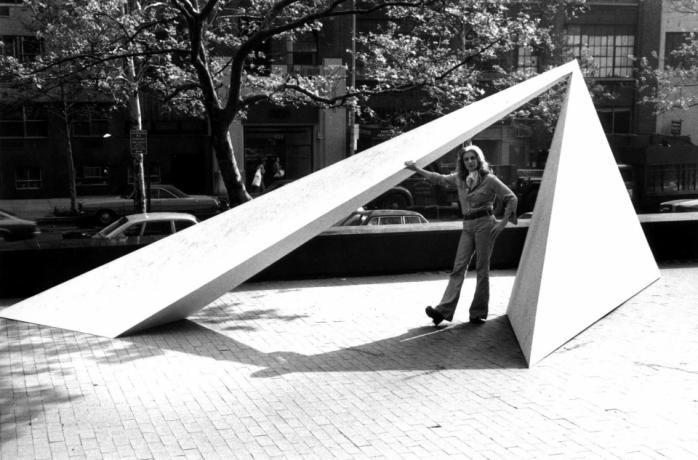 Despite a constant stream of awards, exhibitions, and museum acquisitions since her 1952 debut at Galleria dello Zodiaco in Rome, Beverly Pepper remains significantly less known than her male counterparts working with monumental, heavy metal sculptures and site-specific land art. The likes of Richard Serra and Michael Heizer have become household names, while Pepper remains mostly known to New Yorkers, if at all, by her cast iron and steel wedges implanted along the berm of Park Avenue between 52nd and 53rd Streets. Kayne Griffin Corcoran hopes to advance Pepper's reputation by giving the 94-year-old artist—whose last exhibition was at Marlborough Chelsea in 2012—her first major solo show in Los Angeles, comprising some of her most iconic works. "Selected Works 1968–2015" before it closes on March 18.
KOHEI YOSHIUKI
Walther Collection Project Space, January 19 – April 12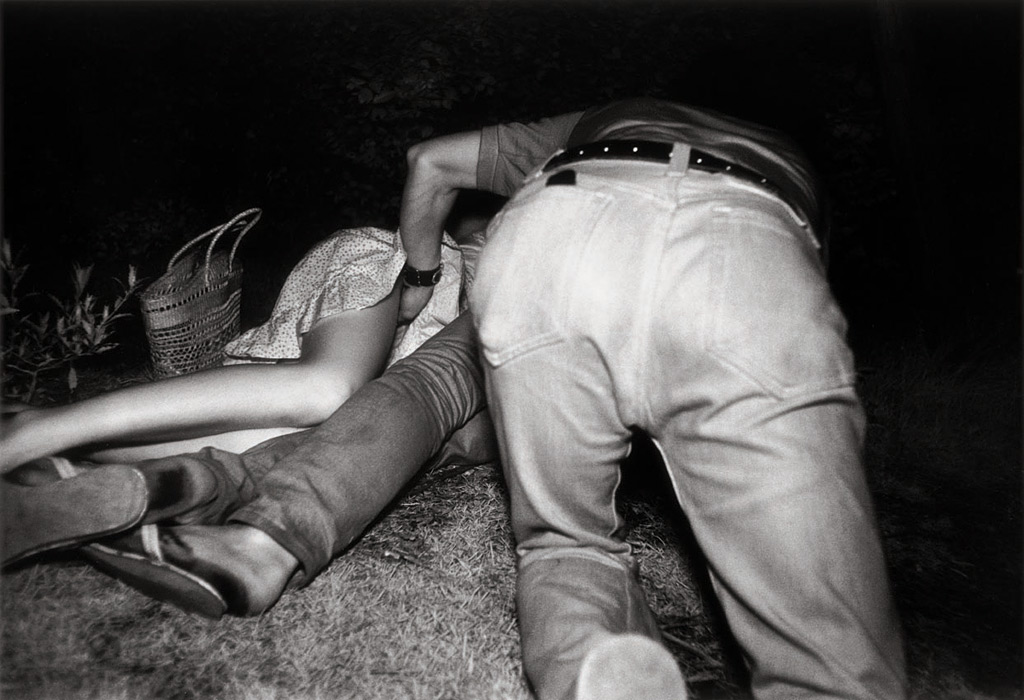 At the Walther Collection's project space in New York, "Acts of Intimacy: The Erotic Gaze in Japanese Photography" brings together the two powerhouse photographers of postwar Japan, Daido Moriyama and Nobuyoshi Araki. Less familiar to Western audiences, though, might be the third artist of the exhibition: Kohei Yoshiyuki, whose 1971 series "The Park" captured couples—with a short lens, harsh flash, and infrared film—engaged in sexual encounters throughout the public parks of Tokyo. With their perverse, voyeuristic intimacy reminiscent of Weegee's crime scene shots, Kohei's photographs have been acquired by MoMA, the Museum of Contemporary Photography in Chicago, Museum of Fine Arts in Houston, and elsewhere. Even so, it wasn't until 2007 that Yoshiyuki received a major show in the United States. Besides the Walther's show, Kohei is picking up steam, with photographs in "AnonimX: The End of the Privacy Era" at the Haifa Museum of Art in Israel and "Public, Private, Secret," the recently-closed inaugural exhibition at the International Center of Photography Museum in New York.
AIDAN KOCH
Park View, Los Angeles, March 11 – April 22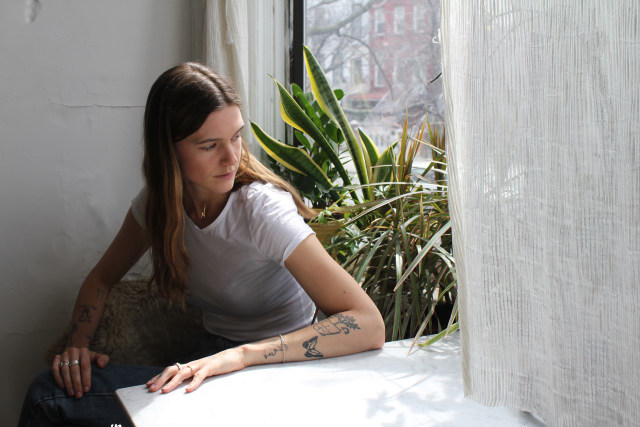 Aidan Koch, the author of several book-length comics, hadn't yet reached the age of 30 when six pages from Little Angels (2016) were included in the Whitney Museum's "Dreamlands: Immersive Cinema and Art, 1905–2016." Now, the Seattle-born, Brooklyn-based artist is returning to her home coast with a solo show called "A to Zed" at Park View in Los Angeles. Frequently described as "elliptical," Koch's comics make use of white space—within the panels, the narratives, and the characters themselves—to strip a story down to its essential minimum. Koch's publications include The WHALE (2010), The Blonde Woman (2012), Impressions (2014), and Little Angels. She's already been prolific enough to merit a collection of early works, After Nothing Comes (2016).
DOUG AITKEN
Desert X, February 25 - October 31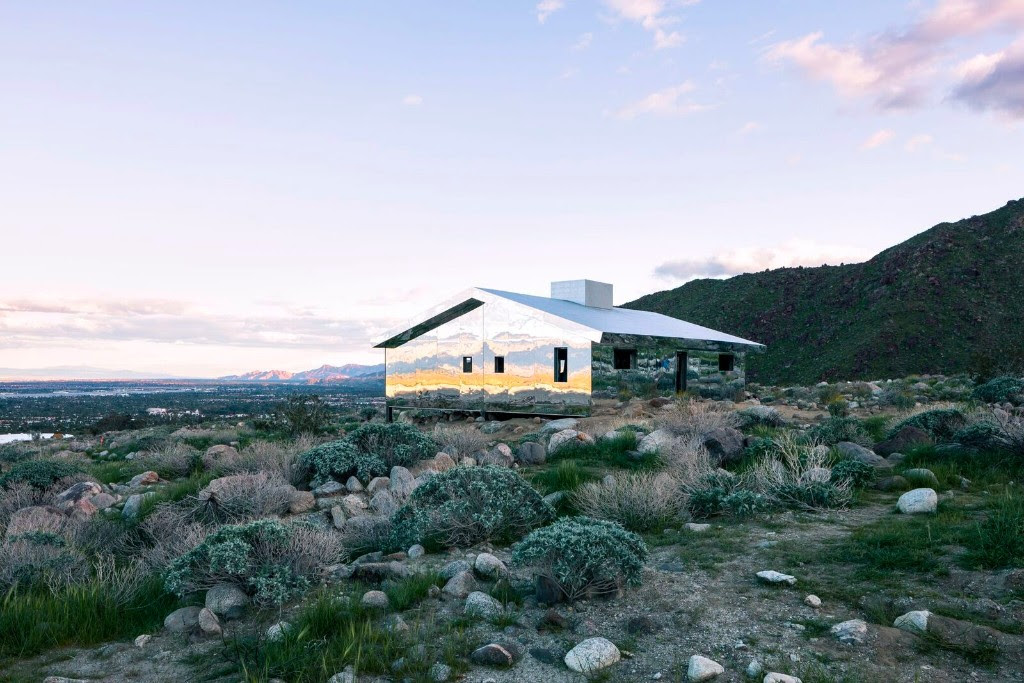 A mirage is one of those sublime natural occurrences that seems to somehow be above the realm of physics—magic, hallucination, or worse, a cruel trick. But in the case in Doug Aitken's MIRAGE—a house made of mirrors installed in the Southern California desert—the mirage becomes a man-made gesture, a poetic experience, an "architectural idea." With mirrored surfaces that reflect the environment that they blend into, the California ranch-style house—an iconic design unique to the American West—is now devoid of narrative, inhabitants, and possessions. Aitken's sleek, spectacular work sure does look superb in the great indoors, but it's also made quite a few waves inside the white walls of prominent institutions too—institutions like the Whitney, MoMA, and the Pompidou along with the Venice Biennale of '99 and the Whitney Biennials of '97 and 2000.
LYGIA PAPE
The Met Breuer, March 21- July 23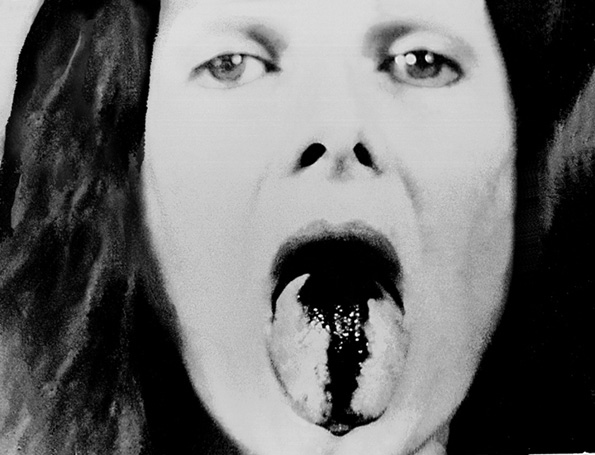 Brazil in the early 1950s gave birth to Concrete art, a movement that favored cold, masculine, and formal geometric abstractions. Then came along Lygia Pape, a Brazilian artist who in the '60s injected expression into geometric abstract art, making room for poetic notions of body, time, and space, launching the arist into her role as a pioneering figure in the Neo-Concrete movement. Her prolific oeuvre ranges from photography, prints, and paintings to sculpture, installation, film and performance—media that populate the Met Breuer this coming March 21, when the museum exhibits the artist's first monographic exhibition in the United States.
JULIEN NGUYEN
Whitney Biennial, March 14 - June 11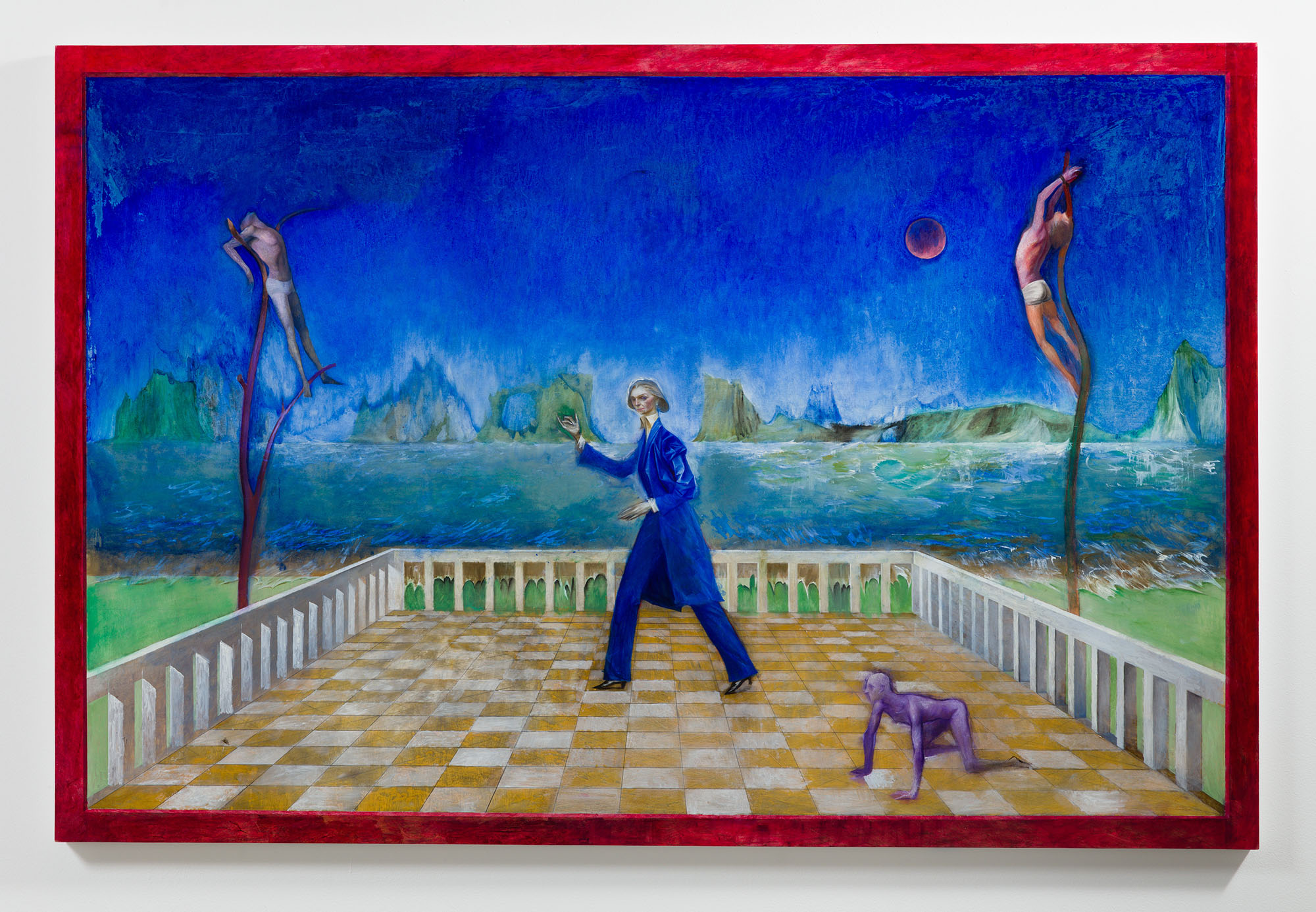 Julien Nguyen, born in 1990, is the youngest artist (tied with Torey Thornton) to present at the 2017 Whitney Biennial opening next week. His fantastical and deeply personal pantings range in subject matter from artificial intelligence to Renaissance architecture, leaving his figures stranded in some sort of antiquated, science-fiction melodrama. (If you're wondering, the central figure above is almost certainly an elongated Hillary Clinton.)
[related-works-module]