HALIL ALTINDERE
Andrew Kreps Gallery, January 7 - February 11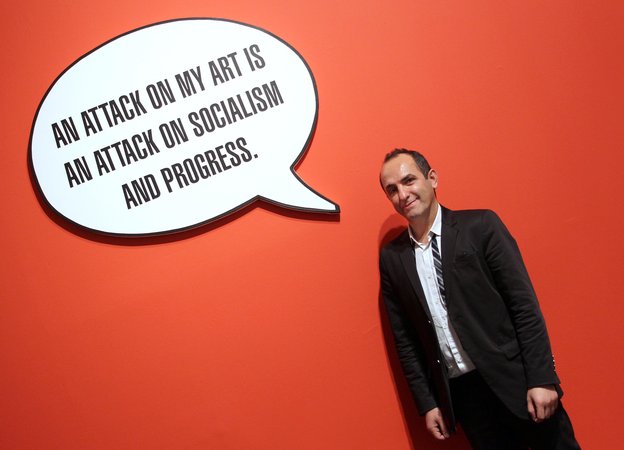 A visionary Turkish artist who is adept at transmitting urgent political messages through genuinely entertaining pop-culture formats, Halil Altindere has been working since the 1990s but only burst on the American viewfinder in when Klaus Biesenbach showed his unforgettable video Wonderland at MoMA PS1 in 2015. It was an instant hit, telling the story of bulldozer-led ethnic displacement and gentrification in Istanbul's heavily Roma Sulukule neighborhood through a gangster-rap music video filled with parcour, explosions, and chase scenes. This month, Altindere is returning to New York—after a recent star turn in the Berlin art scene—to show a new body of work that uses the amazing true story of the Syrian Cosmonaut-turned-anti-Assad-activist Muhammed Ahmed Faris to make the mordant case that outer space (in particular Mars) may be the most plausible safe haven for Syria's refugees.  
ERWIN WURM
Centros Culturais Banco do Brasil, January 25 - April 3

If you don't already know the name "Erwin Wurm," chances are good you've seen images of his works floating around the web; the Red Hot Chili Peppers recreated several of his "One Minute Sculptures" (60-second performance pieces that feature the artist or models in unusual and uncomfortable poses with household objects) for their 2003 music video "Can't Stop," and his iconic  "Fat Car" sculptures of bloated hot rods have more recently become the subjects of internet memes, sometimes used to joke about overconsumption at the holiday dinner table. The Austrian sculptor would likely approve of such unexpected usage of his work, invested as he is in using the banal forms of everyday life to ask comical yet probing philosophical questions. A selection of his work will be on view in São Paulo's Centro Cultural this spring free of charge, a treat for any critical consumer of culture with an eye for comedy.
A.K. BURNS
New Museum, January 18 – April 23 
An artist whose work builds from a baseline of feminist and queer politics, A.K. Burns is one of those people who seem to have more hours in the day than twenty four. In addition to Burn's prolific sculptural and video work, the self-proclaimed "compulsive collaborator" co-founded W.A.G.E. (Working Artists and the Greater Economy), an important advocacy group for fair economic practices in the arts, co-founded Randy, an annual trans-feminist art magazine, and is a member of LTTR, a feminist genderqueer artist collective with an annual journal, performance series, and screenings. Burns will occupy the New Museum's fifth floor as the Spring R&D artist-in-residence, and will present an "in-process, video-based installation that reworks the subject—and thereby subjugation—of the body."
GLADYS NILSSON
Garth Greenan Gallery, January 12 - February 18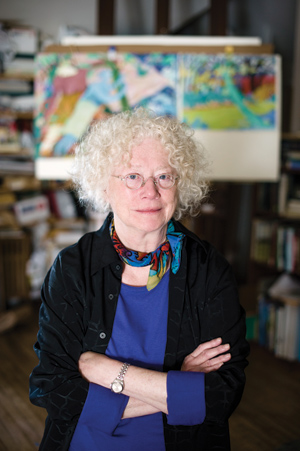 Garth Greenan Gallery has dedicated its program to championing important yet under-appreciated  artists from decades past, providing an important service to collectors and art enthusiasts who understand that new discoveries are not the sole provenance of emerging youngsters. This month, they're exhibiting a group of (largely) never-before-shown watercolors by the painter Gladys Nilsson. As a founding member of Chicago's famed Hairy Who (a group of figurative painters often subsumed under the banner of the Chicago Imagists whose ranks also include Karl Wirsum and Suellen Rocca among others), Nilsson is hardly unknown, but these 12 "monumentally-scaled" paintings made between 1984 and '87 represent a selection of her later work that often goes unremarked upon in favor of focusing on her output from the 1960s. Visitors should note her ongoing predilection for sinuous and anatomically-indistinct figures, as well as what the gallery calls her "lyrical speculation" on the place of women in American society.
TREVOR PAGLEN
San Francisco's Pier 70, January 14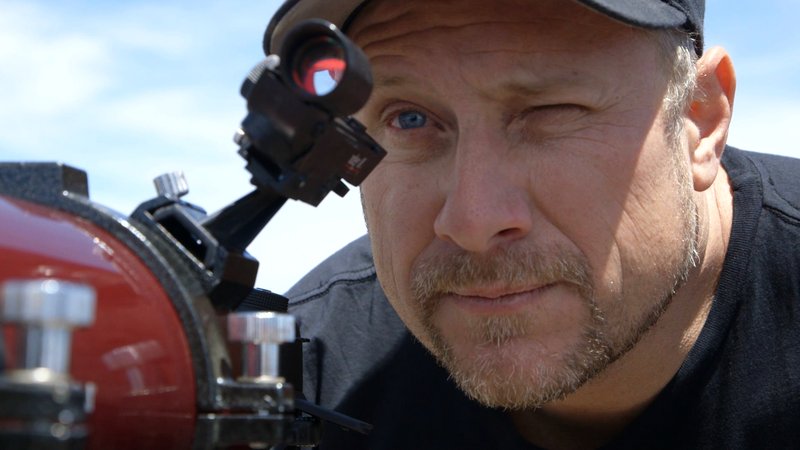 "I think we ought to get on with our lives. I think that computers have complicated lives very greatly. The whole age of computer has made it where nobody knows exactly what is going on." That's one perspective, vis à vis why we shouldn't worry about the way that technology has allowed foreign governments (or corporations, or domestic state apparatuses) to dramatically influence our most important choices and freedoms. For another perspective, look to Trevor Paglen, the artist whose work exposing the machinery of the surveillance state stands for precisely the kind of informed skepticism and digital situational awareness that we need today. 
Now, ensconced in a new residency at Stanford, Paglen is delving deeper into alarming contours of surveillance as it evolves into an AI-led panopticon, continuously operating without needing human involvement. Some fruits of this new direction can be seen in San Francisco this month, where he will stage a performance with the Kronos Quartet on January 14 accompanied by projections of the stark, dehumanizing way surveillance machines perceive the concert. (P.S., those in San Francisco who are interested in these issues can also attend a talk at the FOG Design + Art Fair that same day with Stanford's Center for Internet and Society, exploring the ethical issues of AI surveillance.)
JULIA WACHTEL
Whitney Museum of American Art,  January 27 – May 14

With the resurgence of figurative contemporary painting, painters of the 1980s—who experimented with appropriated imagery and photographic resources while critics challenged the relevance of their medium—offer a fruitful comparison. In "Fast Forward: Painting from the 1980s," Julia Wachtel's repetitious, hand-panted and screen-printed images hang alongside the works of more well-known painters from the era like Jean-Michel Basquiat, David Salle, and Eric Fischl. Wachtel's older work feels as fresh as ever, and her more recent usage of net-sourced imagery make her always up-to-date and on the mark.
LEE BUL
Lehmann Maupin (220 West 22nd St), January 12 - February 11

Though she is one of the best-known Korean artists working today, focusing too specifically on Lee Bul's national origins risks missing what is truly remarkable about her work: a sustained exploration in to the ways that the organic, the artificial, and the political intersect, often at the nexus of the human body. In an age where ideas like gene editing and universal basic income are becoming the stuff of popular culture rather than sci-fi, Bul's biotechnological experiments with the ways that science informs and often prescribes ideology seem especially relevant today. Lehmann Maupin looks to highlight these ideas with their new show, which features two recent installations—Civitas Solis IV (2016) and Souterrain (2012/2016)— that, through carefully choreographed interplays of mirrors, lightbulbs, and metal, seek to instill in their viewers a sense of both the freedom and claustrophobia that are so often linked in utopian ideals.
JOHN ARMLEDER
Almine Rech Gallery, January 18 - February 23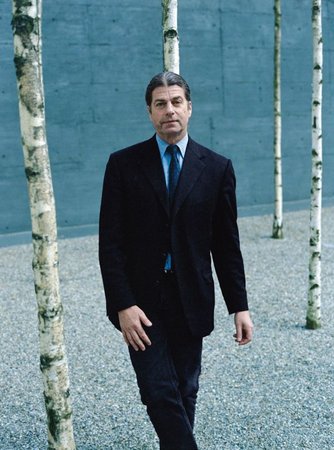 With his greying ponytail, linebacker's build, and tailored business suits, the Swiss artist John Armleder is an instantly recognizable habitué of the global art circuit—but while his attire rarely changes, his approach to art does at a remarkable clip. Ranging from BPMT-era serial minimalism to Morris Louis-style paint cascades to neons to extraordinarily dense, impastoed abstractions to disco-ball monochromes to collaborations with his brilliant partner-in-art Mai Thu Perret, Armleder's work has run the gamut, and is an increasing source of inspiration for younger artists.
Those fans will be pleased to have the chance to see a broad historical bracket of his work at Almine Rech's New York gallery this month, where Armleder will show brand-new paintings made in a Brooklyn studio alongside his famed "Furniture Sculptures" from the 1980s, which cheekily pair abstract paintings with pieces of interior décor in unexpected configurations. Those on the West coast are in luck, too: David Kordansky Gallery in Los Angeles will be giving over both of its spaces to a gala exhibition of Armleder's work from January 13 through February 25. 
HOLLIS FRAMPTON
Room East, October 30 – January 15
Though the late Hollis Frampton was a pioneer of early digital art and made invaluable contributions to avant-garde cinema in the 1960s, his name is far less known than his roommates Frank Stella and Carl Andre, who were often the subjects of Frampton's experimental photography. As a filmmaker, Frampton made brainy films that played with the viewers' expectations, confusing the relationship between form and content and prioritizing structure over narrative. On view at Room East are two of Frampton's films as well as a lesser-known series of color Xeroxed food product labels that, like his films, highlight incongruent relationships between image and text—like a picture of a wolf on a can of beef chili. 
JIMMY DESANA
Steven Kasher Gallery, January 13 - 18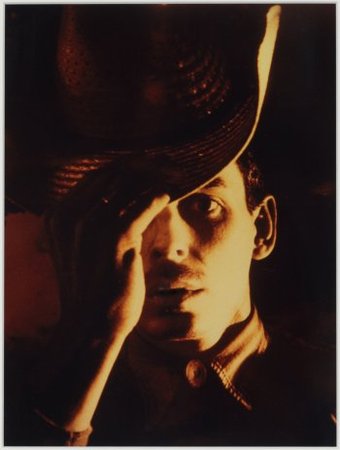 When you think about the New York City demimonde in the 1980s, you may think of Martin Scorsese's After Hours, Studio 54, the secluded piers along the Hudson, the music of Arthur Russell, Nan Goldin's scuzzy dreamers, and East Village punk cabarets. You might also want to add the photography of Jimmy DeSana, whose uncannily lit tableaux of toned nudes contorting themselves into strange, gender-bending configurations provide an excellent approximation of an anxious conservative's fever dream about what happens downtown, at night. The artist died of AIDS in 1990, at age 40, but lately he has been receiving a spate of renewed attention thanks to his inclusion in shows like MoMA PS1's "Greater New York" in 2015 and a Pioneer Works survey last year. The welcome celebration of his work continues this month at Steven Kasher with a display of 30 never-before-seen Cibachrome prints he took in 1985, shortly after being diagnosed with HIV.