The inaugural edition of the Collective Design Fair took place this weekend in a sunny industrial space located at Pier 57 at 15th Street on the west side of Manhattan, nestled between Chelsea and the Meatpacking District. Founded by a group of designers, collectors, curators, and gallerists—one of whom is Artspace's own curator Nessia Pope—the fair was conceived to fill what Collective saw as a dearth of outlets showcasing contemporary design. Featuring 23 international galleries, the fair was filled with a smattering of impressive work, ranging from sculptures and installations to furniture and everday accessories. To provide a sense of the present state of creative design, we've included a photo roundup of some of our favorite works at the fair.
Read our interview with Collective Founder Steven Learner here.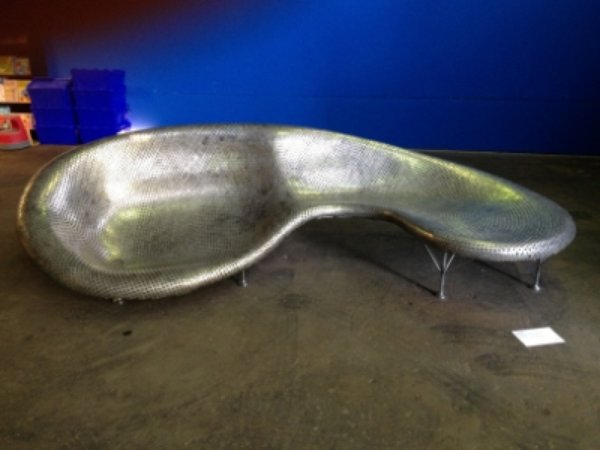 Johnny Swing's chaise longue, Murmuration(2012), created entirely from welded nickels and stainless steel, was stationed in front of the fair's entrance at Pier 15.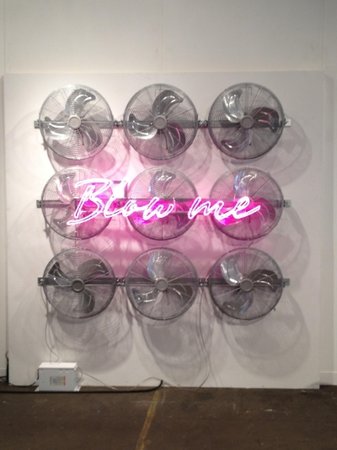 Two iterations of Sebastian Errazuriz's Blow Mecould be seen at the fair, and these foot-activated fans served a multipart function with humorous yet irreverent wordplay, neon-obsessed art-world mockery, and general fairgoer cooling station.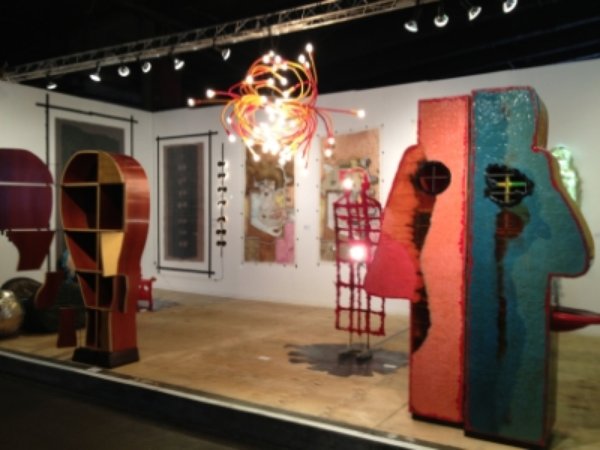 Along with an impressive array of international design firms, Collective also showcased an expansive exhibition of design work by Gaetano Pesce, the Italian artist and designer's first in New York City in more than 25 years. Curated by Danielle Ohad, the selection of works, which was stationed by the entrance to the fair's showroom, featured works drawn directly from Pesce's studio and personal collection.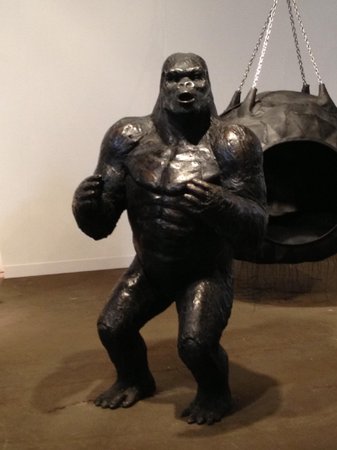 This Pesce-esque gorilla cabinet by Bronze Age stood guard outside Southern Guild's booth.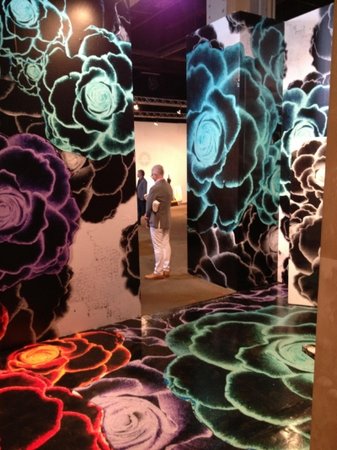 Peter Dayton's layered collage Wallflowers installation covered a floor-to-ceiling section of Grey Area's booth, which also hosted a "Pier Pong" ping-pong tournament on Saturday afternoon.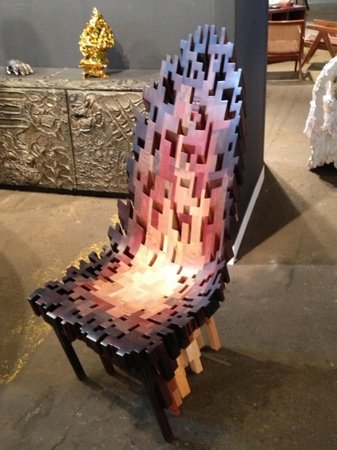 This striking Roccapina VI chair by Ian Spencer and Caim Young of the Yard Sale Project, on view at the Todd Merrill booth, is constructed from a 26 different types of hardwood comboned via a uniquely developed process.