As the world speeds up, one of the greatest luxuries resides in the ability to slow down, look to the past, and celebrate the extraordinary traditions of artisans from around the world that are still creating objects the same way they were before Steve Jobs—or even Guttenberg. This is the credo of Maiyet, a sustainable fashion company that was co-founded by the pioneering legal scholar and anti-apartheid crusader Paul van Zyl as a way of helping to support these often endangered forms of creation by partnering with master craftspeople in Africa, Southeast Asia, and elsewhere.
This production strategy is the genius of Maiyet: it sources globally to bolster the communities of its artisan partners and then assembles its clothing locally in New York, where the company is based, to support that city's longstanding and venerable fashion community as well. The goal is to embrace the next generation of master artisans, and source some of the rarest skills and traditions to create exceptional fashion. Sustainability is also key to the company's vision, which is why it recently debuted its first supply-chain initiative, FAIR Mongolian cashmere, to ensure that the longstanding, ecologically responsible methods for gathering this precious material are allowed to survive, and thrive.
Here, below, are four varieties of artisanship that are included under the Maiyet umbrella.
HAND BATIK — Bandung, Indonesia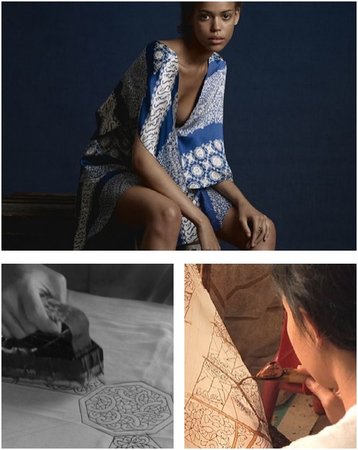 A storied form of Indonesian craftsmanship, hand batik printing draws on an ancient technique of wax-resist printing, in which master artisans create complex copper stamps (called caps) that they use to lay down patterns in wax that emerge when the rest of the cloth is dyed and then the wax is boiled away. Often distinguished by blazing colors and intricate composition, these fabrics are a vibrant expression of Indonesia's traditional culture—so much so that UNESCO dubbed batik artistry "a masterpiece of oral and intangible heritage of humanity." (Watch a video of the process.)
BLOCK PRINTING — Jaipur, India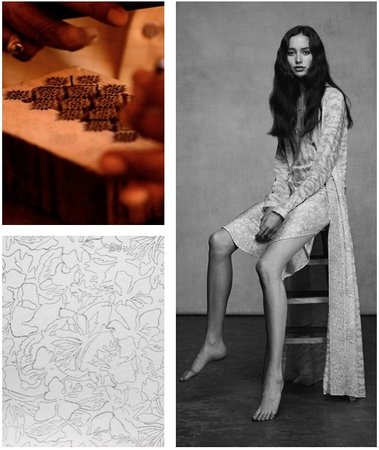 Another ancient approach to patterning fabric, the block printing practiced by the artisans of Jaipur relies on a set of dauntingly exacting skills. First, the craftsperson hand-chisels the desired pattern into a block of wood and carefully wets its cavities with ink; then, this matrix must be applied to the fabric with flawless precision again and again until the pattern is complete. Each resulting textile is a delicate work of art in its own right. (Watch a video of the process.)
HAND-PAINTED CANVAS — Mfuwe, Zambia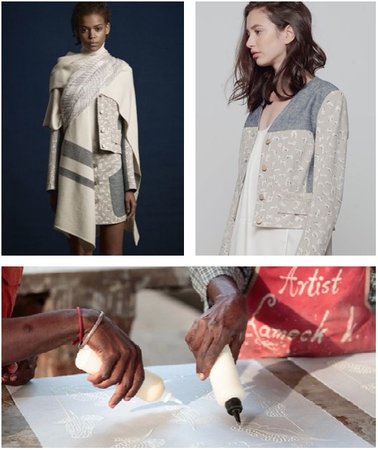 In Zambia, artisans have for generations been creating irresistible textiles by painting cotton with a colored starch solution, drying the result in the sun, then baking it repeatedly in an oven, and finally washing away the starch to leave only the color and a heat-born patina. Essentially wearable paintings, these fabrics are replete with intricate designs, each utterly unique and invested with the hand of the maker. 
KENTE WEAVING — Tema, Ghana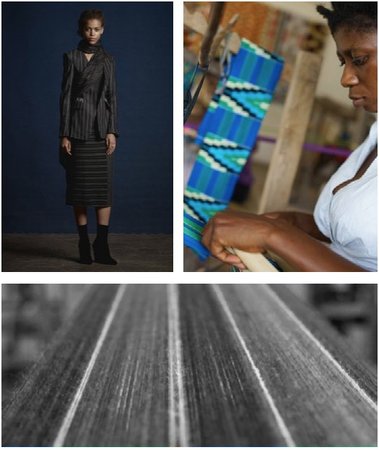 Marvels of dynamism and visual flair, the vibrantly hued textiles made by Ghana's Kente weavers have their roots in traditional ceremonies, where the patterns are used to evoke sacred ideals. To create them, the weavers use looms to turn out strip after strip of decorated cloth and then weave these components into compositions that can recall hard-edged minimalism, only with added vivacity. 
Related Links
How the Trace Foundation Helps Tibetan Artisans Find Global Audiences