Here are four reasons to collect Farhad Moshiri's Curl:
1. Farhad Moshiri's beaded works make reference to both Islamic mosaics with their intricate craftsmanship, and Western art with their use of everday materials. In this way, the Paris-based, Iran-born artist spans Eastern and Western cultures.
2. The actual beaded works are one-of-a-kind and rare. These limited-edition pieces (limited to 300) capture both the high level of painstaking detail and the flat, Warhol-Pop aesthetic that are important to Moshiri's work. Plus they're signed and numbered by the artist—and only $500.
3. This October, Moshiri will have his first solo museum exhibition at none other than The Andy Warhol Museum in Pittsburgh, Pennsylvania. The museum notes that this mid-career survey will include a number of works that have never been exhibited in the United States. They write, "While Moshiri addresses contemporary Iran's traditions and historic isolationism, he simultaneously acknowledges the powerful appeal and influence of Western culture in his homeland... Moshiri's work takes a complex look at how we define our own cultural identity."
4. Moshiri is a global artist who finds unique ways to tie disparate parts of art history together in compelling, multi-faceted works. Luxurious materials, like pearls, crystals, and gold-leaf, can pull double-duty as reference to both the religious traditions of Iranian art and the opulent superficiality of Western pop culture. In this way, Moshiri is simultaneously critical and respectful of both Eastern and Western cultures, acknowledging the tension inherent in possessing a dual identity.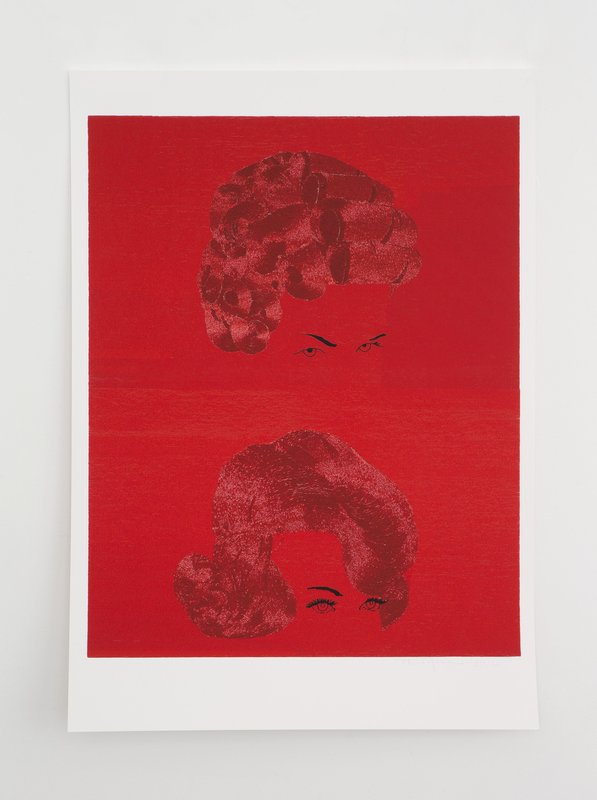 Farhad Moshiri's Curlis available on Artspace for $500
[related-works-module]