Here are four reasons to collect Nick Cave's Soundsuits :
1. Nick Cave 's Soundsuits are the Chicago-based artist's most famous works. Why are they called Soundsuits ? They get their names from the sounds that they make when worn—in effect becoming instruments for the body.
2. While the actual suits are generally worn by dancers during Cave's energized performances that reference both African ceremony and Parisian high fashion, you can still get a piece of the action with these archival color photographs—which come in several sizes and are total steals starting at just $350.
3. Nick Cave is an "artist with a conscience." As an African-American artist, Cave makes his Soundsuits to act as a "second skin" and conceal their wearers' race, gender, and class—allowing them to escape or transcend the visible identities that may oppress them. In a New York Times profile, the artist said of his work: "There's a lightness to them, it's about this state of enlightenment, and living with a sense of uncertainty in the most magnificent way."
4. In 2016 Cave turned heads with his largest-to-date immersive installation at the football field-sized gallery at MASS MoCA. The exhibition called "Until" referenced gun violence and racism, but despite it's heavy and unsettling subject matter, the installation was, in signature-Cave fashion, fully saturated with bright colors, fuzzy textures, and eclectic collections of found objects. Other notable solo exhibitions include the Brooklyn Museum, the Detroit Institute of the Arts, the MFA Boston, the MFA Houston, the Orlando Museum of Art, the Smithsonian, and the San Francisco Museum of Modern Art.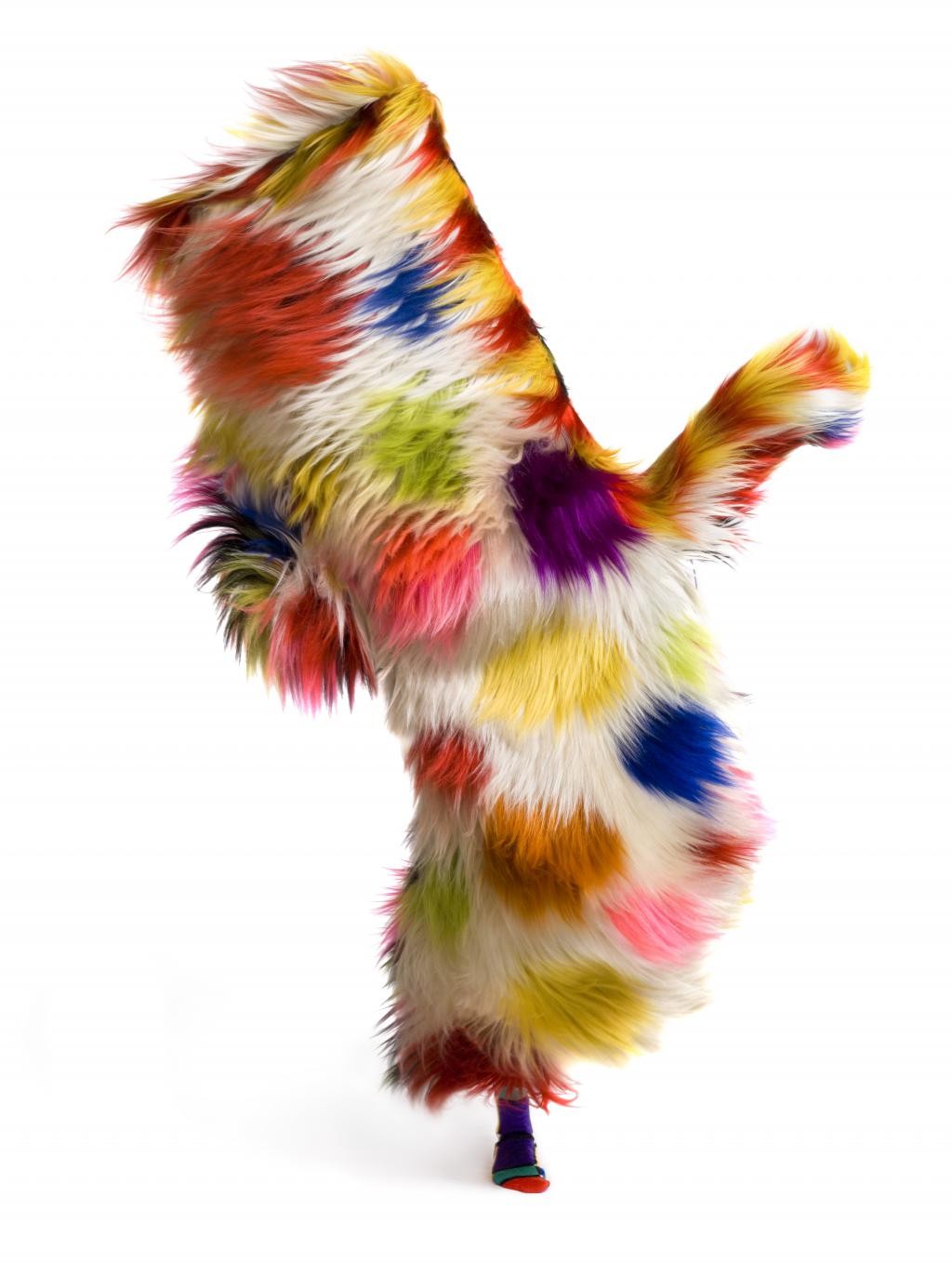 Nick Cave's Soundsuit #2 is availble on Artspace for $350
For more from the Soundsuite series, visit the artist's profile page on Artspace.
[related-works-module]