1. It's no wonder 30-year-old Jamian Juliano-Villani has been so successful early on in her career—her airbrush and acrylic paintings, which reference source material like comic books, computer graphics, graffiti, and nature photography, are as confounding as they are addicting.
2. Artspace visited the painter's Brooklyn studio to talk about her influences, background, and her anti-elitist attitude about the art world. Read the interview here .
3. My Little Corner of Stowe, Vermont is typical of Juliano-Villani's painted collage style, which she achieves by projecting founding images on her canvas that she transfers, adds to, and improvises with as she goes.
4. This print is sure to fly off the shelves (this artist's work never lasts long on Artspace) and there is always a wait list for her paintings. Here's your chance to get your hands on a Juliano-Villani—if you act quickly.
5. Watch Art 21 's "New York Close Up" episode that follows the artist around New York as she sources inspiration from The Strand, Times Square, and Ripley's Believe It or Not.
6. A quick look at her CV shows that Juliano-Villani is unusually popular among collectors, dealers, journalists, and curators alike—the kind of goodwill that has led to her already having had showings in MoMA PS1's "Greater New York" and at SculptureCenter , the Jewish Museum , MoCAD , the Whitney , Swiss Institute , and Hammer Museum.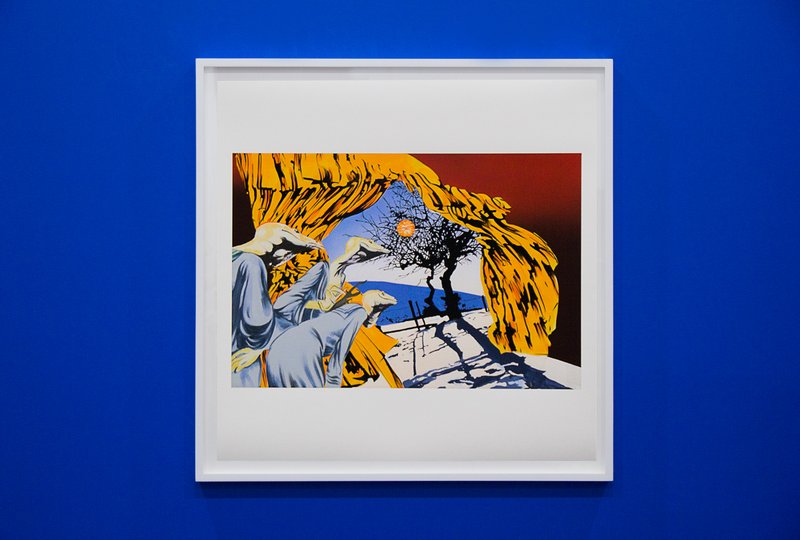 My Little Corner of Stowe, Vermont is available on Artspace for $2,500 or $220/month
[related-works-module]