Here's everything you need to know about Pia Camil's functional (and fashionable) Artspace Edition.
Born and raised in Mexico City, Pia Camil creates installations and performances that often incorporate a degree of audience participation. Her New Museum solo show "A Pot for a Latch" earlier this year allowed visitors to take a component of her art with them in exchange for an item of their own, while her contribution to the 2015 Frieze New York Projects section saw her giving away self-made ponchos (inspired by the Brazilian artist Hélio Oiticica's "Parangole" series) that quickly became the Instagram hit of the fair.

Fabrics in general are central to Camil's work, which has become highly coveted in recent years—her stitched-canvas "paintings" didn't last long in Blum & Poe's Frieze New York booth last year. She's also made textile reproductions of Mexican billboards in the past, a reflection of her ongoing interest in employing the strategies of capitalist mass production in the context of contemporary art.

In this new Artspace Edition, produced in collaboration with the sustainability-minded fashion designer Erin Lewis and benefitting the New Museum, Camil turns to her roots in Mexico City to source unwanted factory fabrics, which she then transforms into wearable shirts for the art-conscious clotheshorse.

Camil's new works are a variable edition, meaning no two are the same. There are two types of shirts on offer: a work shirt with an attached multipurpose bag, and a party shirt sporting a strap that can be styled as a bag, one-of-a-kind items for any occasion that your wardrobe (or art collection) didn't know it needed.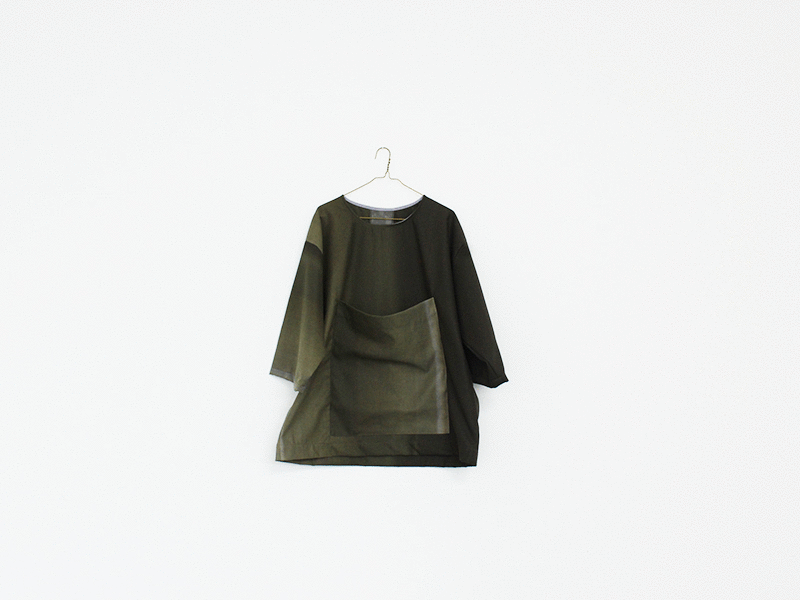 PIA CAMIL IN COLLABORATION WITH ERIN LEWIS
Utilitarian , 2016
DESIGN AND DECORATIVE ARTS