Five reasons to collect Gary Hume 's Vicious (2010):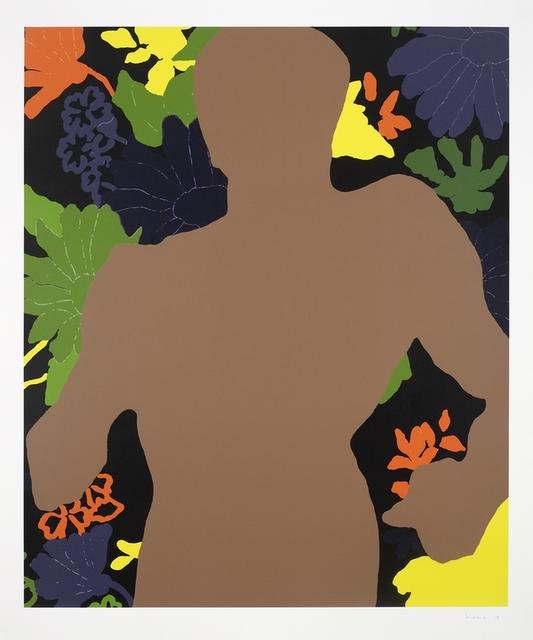 Gary Hume, Vicious , 2010 is available on Artspace for $820
1. Gary Hume (born 1962) is known for his figurative and abstract paintings on aluminum panels, and densely saturated prints. With startling color combinations, his paintings often employ paints purchased premixed from the hardware store. ( For more information about his career, read our 101 guide to the artist's work. )
2. "Gary Hume: Destroyed School Paintings" is the artist's current solo exhibition at Matthew Marks in New York's Chelsea neighborhood. (Hume has been represented by the gallery since 1992.) The works were inspired by newspaper photographs of school classrooms in the Middle East that had been destroyed in recent conflicts. The exhibition, according to Interview Magazine , which featured the exhibition, "explores the tenuous veil between trauma and nostalgia." If you're in New York, catch the show before it closes on October 26th.
3. Hume represented Britain at the Venice Biennale in 1999 and the Biennial de São Paulo in 1996, the same year he was nominated for the Turner Prize. Hume's work has been the subject of solo exhibitions at the Irish Museum of Modern Art in Dublin, Kunsthaus Bregenz in Austria, and Tate Britain in London.
4. Hume's painting Vicious (1994), depicts a figure derived from a statue of Mussolini in silhouette, foregrounded by a striking floral background. The piece was inspired by the Lou Reed song Vicious . He was especially intrigued by the opening lyric, "You hit me with a flower."

5. The painting sold at auction for $683,028 USD—one of the highest prices fetched by Hume's work. Luckily, the artist collaborated with Coriander Studios in London to produce an edition of 12-color silkscreen prints in 2010. Here's your chance to collect one of Hume's most coveted compositions—for only $820.
[gary-hume-module]
RELATED ARTICLES: