Who is he?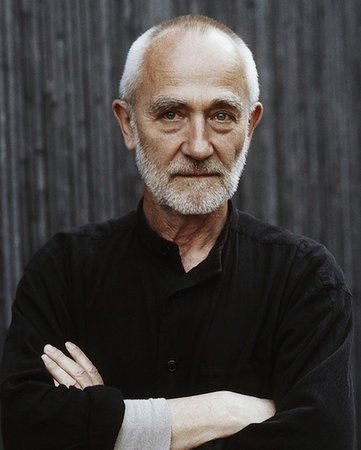 The Pritzker Prize–winning Swiss architect made his name with renowned designs for museums, memorials, and private homes, and now has announced the plans for his ambitious commission for the new Los Angeles County Museum of Art. Some of Zumthor's most well-known structures include the glassy Kunsthaus Bregenz, a contemporary art museum in Austria; the Kolumba, an art museum in Cologne; and Germany's Bruder Klaus Field Chapel. For the latter, an inner core of 112 tree trunks was layered with 24 layers of concrete then set on fire, leaving a scorched interior behind with a small roof opening for light to stream through. In 2009, he was awarded the Pritzker Prize and this year, the Royal Gold Medal from the Royal Institute of British Architects.
What is the "Black Flower"?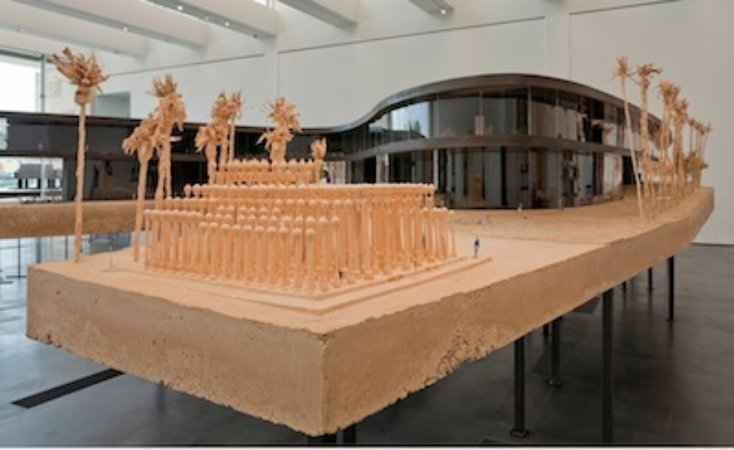 "Black Flower" is Zumthor's nickname for his potential design of the new LACMA campus. On Monday, LACMA unveiled Zumthor's complete redesign of the museum: an ambitious plan for a 700-foot-long building with a price tag of $650 million. This design differs greatly from some of Zumthor's past stoic, linear structures—an undulating, black mass that resembles a form out of a Picasso when viewed from above, while inside offering up to 200,000 square feet of exhibition space. Critics have called it "a jolt of architectural energy for the city," a Jean Arp collage in architectural form, and "an experience-based village."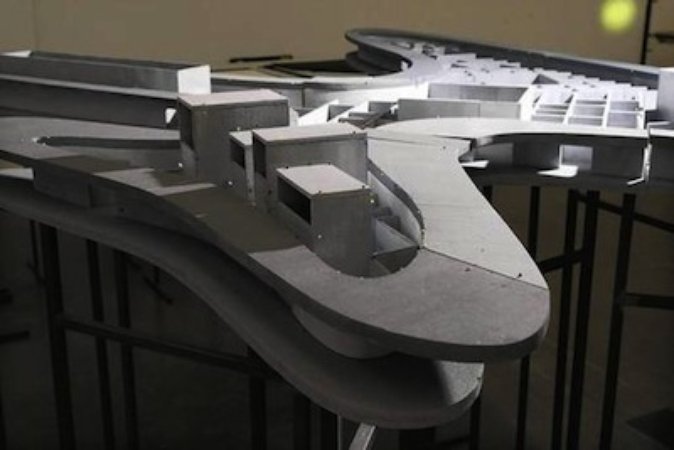 What was his last high-profile commision? 
Zumthor designed the 2011 Serpentine Pavillion. Each year, since 2000, the Serpentine Gallery in London hosts a summer fundraising party in temporary pavillion by a selected architect. Past architects include Zaha Hadid, Olafur Eliasson, SANAA, and Jean Nouvel. Zumthor's austere, contemplative pavillion was emblematic of his work: a "garden within a garden," the sleek, black structure contained an inner courtyard of flora, counterbalancing the solidity of the enclosure. The Serpentine Gallery opens its 2013 pavillion to the public on June 8. Designed by Japanese architect Sou Fujimoto, the open-air structure is defined by a white cubic grid, making for an interesting contrast to Zumthor's rendition.
Is Zumthor's new LACMA really going to happen?
While Zumthor has been working with LACMA on the project for over five years, realistically it will likely take years to finance and complete it. Moving forward will require knocking down the original campus—a costly and divisive move—and therefore approval from a bevy of other interests, including the nearby museum at the LaBrea Tar Pits. While the building would sprawl across the grounds freely, it would also cover much of what is currently open park space. In opposition to the monumental facades typical of most museums (think, for instance, of the staircase at the Metropolitan Museum of Art) Zumthor's proposal for LACMA has multiple points of entry, allowing visitors to enter and experience the museum however they choose—an emblematic nod to the L.A. spirit.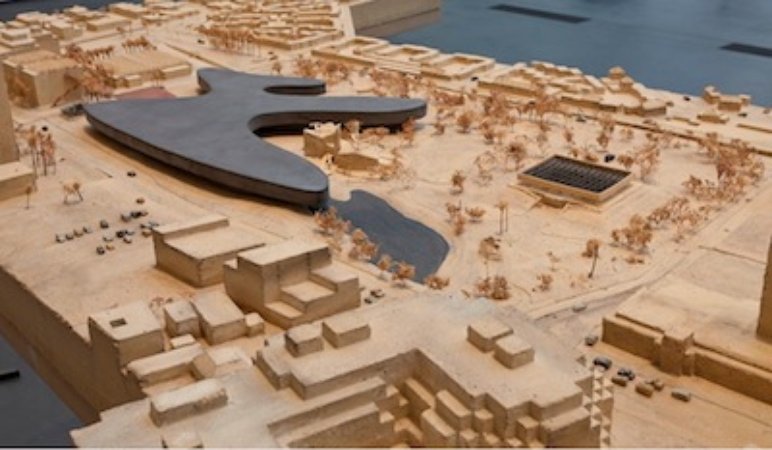 Until then, what is the new museum going to look like? How will it work?
LACMA will open an exhibition devoted to the new plan on June 9, titled "The Presence of the Past: Peter Zumthor Reconsiders LACMA." The exhibition considers the history of LACMA's architecture, from the original 1965 campus by William Pereira to a 1986 addition by Hardy Holzman Pfeiffer Associates, which would be torn down to make way for Zumthor's massive building. Also included will be large-scale models of "Black Flower" and key examples of structures from Zumthor's career. Up through September 15, the exhibition may also act as experiment: what will Angelenos make of this new vision?