Associate Curator at the Elizabeth A. Sackler Center for Feminist Art at the Brooklyn Museum, Carmen Hermo spends her time curating historically significant exhibitions—like "Roots of The Dinner Party : History in the Making" (2017), "Marilyn Minter: Pretty/Dirty" (2016–17), and the Brooklyn presentation of "Radical Women: Latin American Art," 1960–1985 (2018), just to name a few. Before joining the Brooklyn Museum, Hermo worked with the collections at the Solomon R. Guggenheim Museum, the Whitney Museum of American Art, and the Museum of Modern Art.
Here, Hermo shares her favorite works from Artspace's preview for the upcoming art fair UNTITLED, ART Miami Beach . Check out Hermo's picks, and if you'll be in Miami from December 4 - 8, be sure to stop by Artspace's booth at the fair to say hello!
ALANNA FIELDS
Past Tense, Future Present , 2019
Pratt Institute Fine Arts
Booth A28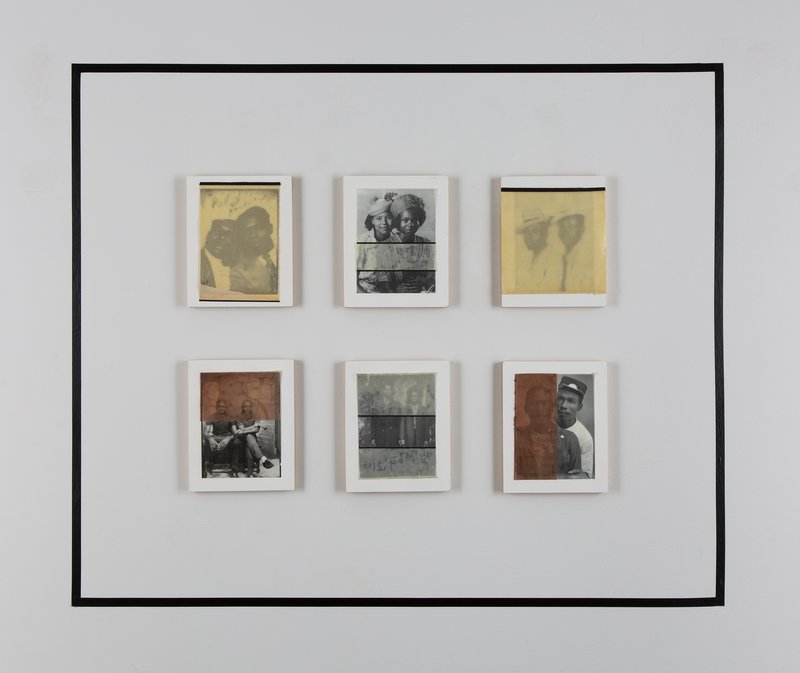 As we're living in a moment where history is resurgent in so much of politics and society, I tend to be drawn to works that activate the past to explore our present. Alanna Fields uses paper and wax to cover and uncover hidden or invisible narratives in found photographs. There are multiple impressions at play in this six-part mixed-media work, a tender array of same-sex love, friendship, and gesture.
MARTA MINUJIN
Memoria congelada , 2018
Herlitzka + Faria
Booth A12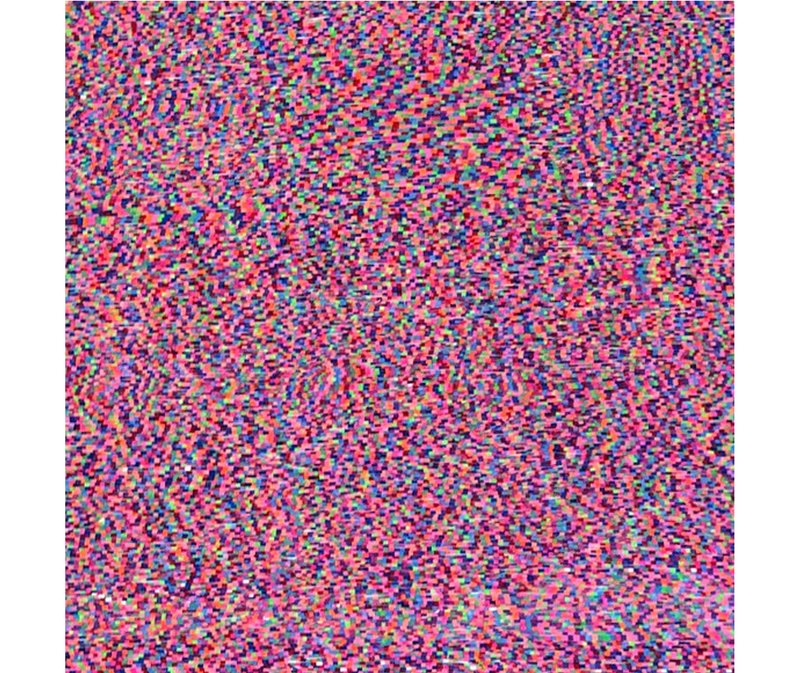 Many know Marta Minujín's shockingly transgressive performance and "happenings" work of the 1960s and 70s, and the soft, sensuous mattress-sculpture-paintings that came out of that period. In the 1980s, Minujín began to trap her wild sense of color and movement within the confines of the canvas, a body of work that continues today. I'm intrigued by the work's title, which loosely translates as "frozen memory," and its seeming contrast to the lively and vibrant fabric and acrylic paint.
PAULA WILSON
Mooning (Red) , 2019
Denny Dimin Gallery
Booth B6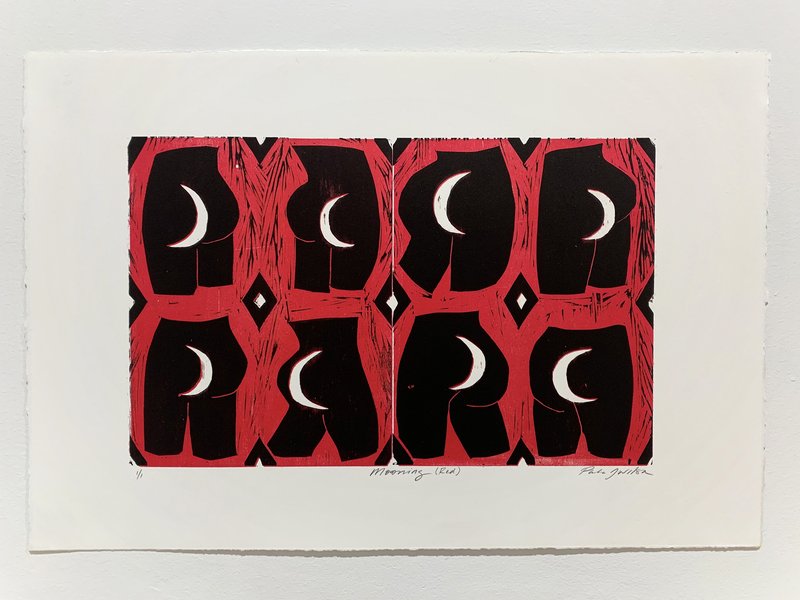 This woodblock print by Paula Wilson really jumped out at me with its repetition of varying bold forms, coupled with the evident humor of the act of mooning . I love how that sliver of moon seems to hug the body, perhaps alluding to menstruation, or our connection to the rhythms of the earth and sky around us.
CIAN DAYRIT
Adversus Contradictores III , 2019
Pintô International
Booth B33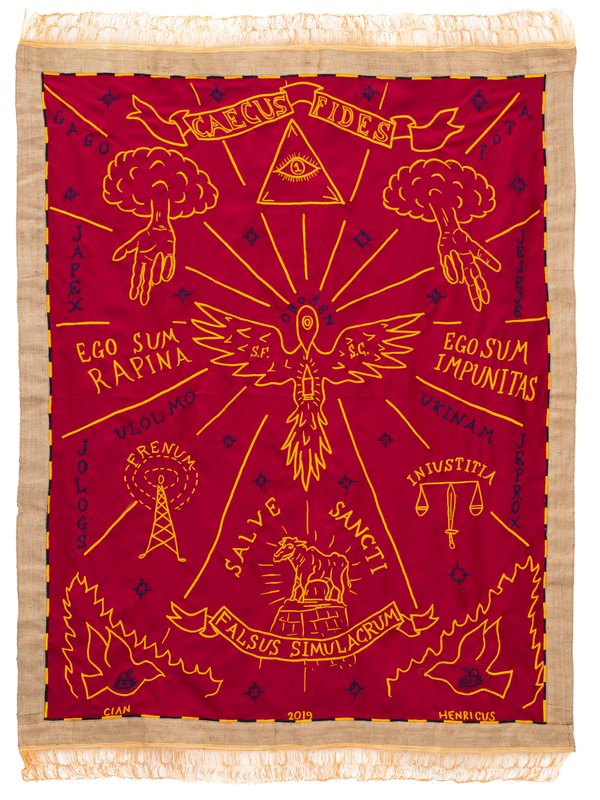 "I am not liable." "False representation." "Injustice." This delicate textile work by Cian Dayrit is brimming with embroidered text refusals and symbolic enigmas, and capped by the Latin words for "blind faith" in a billowing banner. Dayrit creates "counter-cartographies" in his work, exploring global power dynamics and legacies of colonialism from his vantage point as a young Filipino artist.
JUDY CHICAGO
On Fire at Eighty , 2019
Cirrus Gallery & Cirrus Editions Ltd.
Booth C14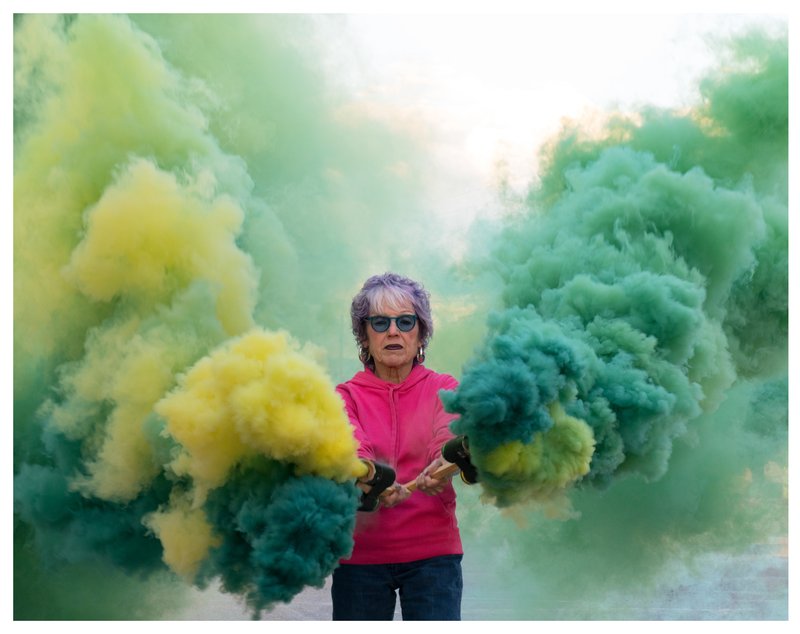 Of course, I had to include this formidable portrait of the inimitable Judy Chicago. Judy knew she was going to be an artist in elementary school—and spent the next seven decades making deeply considered, powerful, and prescient work. I'm so lucky to get to work with her epic The Dinner Party every day at the Brooklyn Museum, and her fortitude during that project continues to inspire me. At eighty, she's fiercer than ever.
RELATED ARTICLE:
Retail Visionary Brian Bolke's Favorites From Untitled, Art Miami Beach 2019