An artist, influential professor at the School of the Art Institute of Chicago, and a co-curator of the last Whitney Biennial, Michelle Grabner is a living engine pushing the art discourse onwards and upwards, invigorating the Windy City's art scene while also providing emerging talents with exposure through her Milwaukee nonprofit the Suburban. Here, Grabner shares her favorite works from this year's edition of EXPO CHICAGO.
PABLO RASGADO
Arquitectura Desdoblada, 2011, 2012, & 2015
Steve Turner Gallery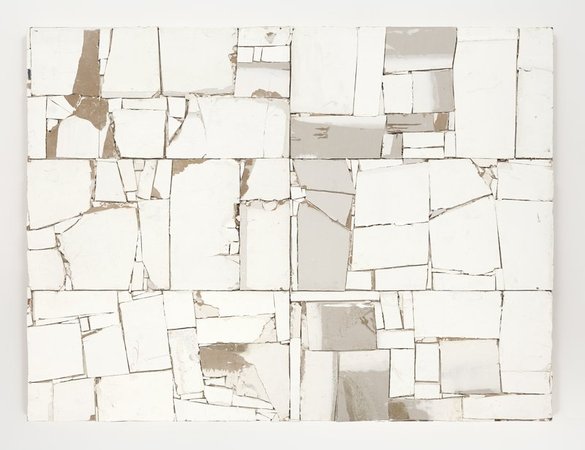 This past summer I was introduced to Pablo Rasgado and his work at the historic Skowhegan School of Painting and Sculpture in Maine where I was teaching. Pablo's deeply researched practice yields exquisite poetic forms and images that often evoke critical cultural underpinnings. I am enthusiastic to spend time with his drywall composition culled from the walls of the Museo da Arte Carrillo Gil in Mexico City.


MIKE ANDREWS
Servant, 2014
No Coast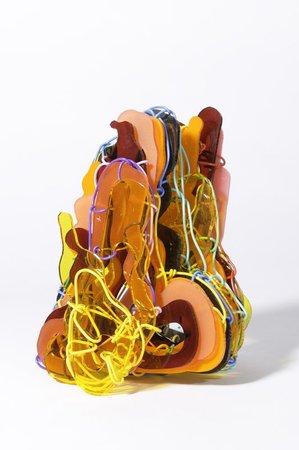 As a longtime enthusiast of Mike Andrews's yarn work, I am especially looking forward to seeing his freestanding sculpture comprised of laser-cut plastic and wire, a material affect distanced from the handiwork of craft that has foregrounded his much of his practice over the years.


UTA BARTH
Untitled (composition #12), 2011
1301PE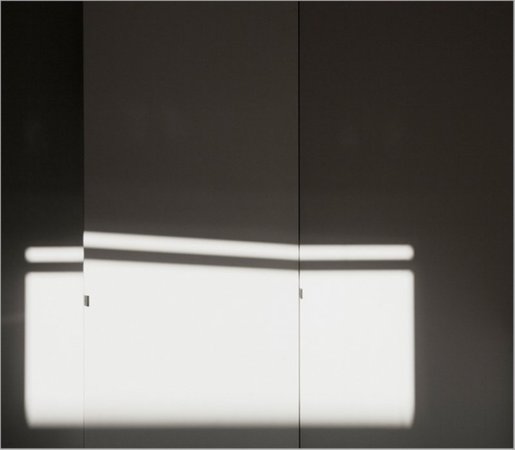 Drawn to the shadowy and out-of-focus images of everyday spaces, Uta Barth takes photographs that conjure the delicate line between the private and the secretive in daily life. Always a formal pleasure, her images are also an invitation to conceptualize narrative arcs within empty and often nondescript volumes of ordinary space.

CLAIRE SHERMAN
Rock Wall, 2015
Kavi Gupta Gallery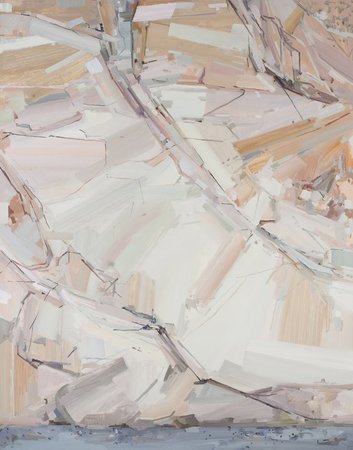 Landscape, albeit a traditional genre, has become a difficult category of engagement in contemporary painting simply because its pictorial limitations are nearly impossible to explore anew. Yet Claire Sherman is dedicated to landscape's potential, and her large, complex compositions effortlessly depict the logic of the natural world while also tumbling into disorientating abstraction.


MARY CORSE
Untitled (Bland and White Inner Band), 2006
Peter Blake Gallery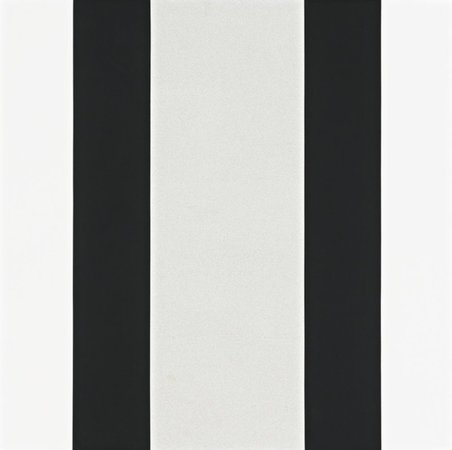 Hard-edge reductive compositions gives way to the phenomena of light in Mary Corse's authoritative canvases. Her use of glass microspheres mixed with acrylic paint allows light to dissolve the opacity of painting's objecthood offering up an ethereal play of light and space. I never miss a chance to see her paintings under different lighting conditions and in varying architectural contexts.


JULIAN HOEBER
Corrected Stool, 2012-2015
Jessica Silverman Gallery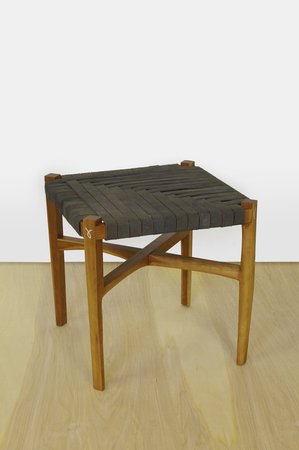 Drawn to his paintings and architectural installations for several years now, I am eager to see Julian Hoeber's craft-orientated objects including his Corrected Stool (2012-2015). Visual clues in his work point to ontological breakdowns and Wittgensteinian language games, always offering up the highest degree of intellectual enchantment.

SARA GREENBERGER RAFFERTY
Untitled, 2014
Rachel Uffner Gallery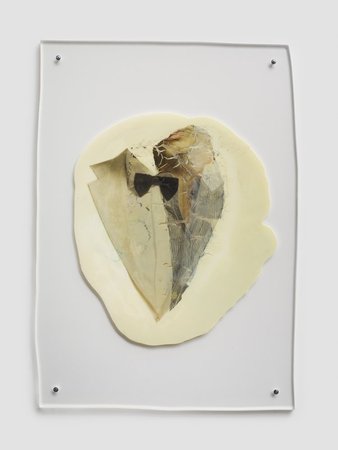 Sara Greenberger Rafferty brilliantly subjects the aesthetic precision of stand-up comedy to disintegrating imagery and liquefied plastic. Simply and critically she exposes the comedian and his host of props, thus allowing for a secondary psychoanalytical humor to emerge from her analysis.

DAN GUNN
Manual Dexterity, 2014
Monique Meloche Gallery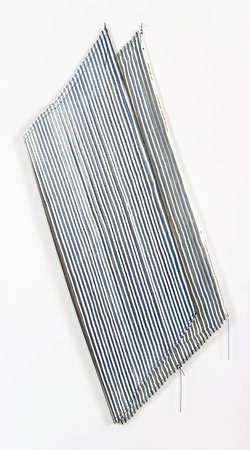 Dan Gunn is masterful at transforming dexterous craft-orientated techniques into a conversation relevant to contemporary abstract painting. Painting's color and spatial invention are perfectly integrated with applied art's material and technical obsessions.


JESSICA JACKSON HUTCHINS
The Way That You Live, 2015
Marianne Boesky Gallery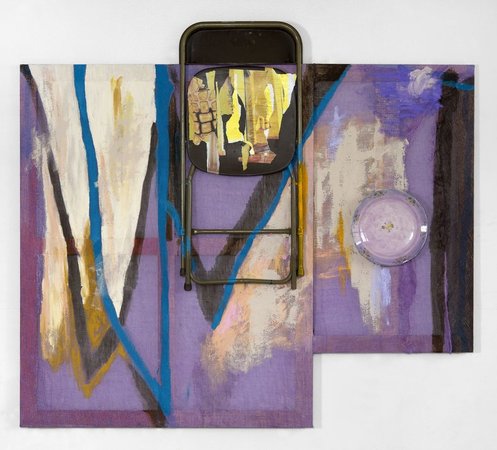 Recently in Portland, where I began my curatorial research for the 2016 Portland Biennial, I was lucky to get a preview of Jessica Jackson Hutchins's contemporaneous exhibitions at Reed College's Cooley Gallery and Portland's influential Lumber Room. Her unlikely combinations of found furniture, ceramics, canvas, and papier-mâché continue to delight in the corporeal pleasures of the everyday world.


NATE YOUNG
Untitled, 2015
Monique Meloche Gallery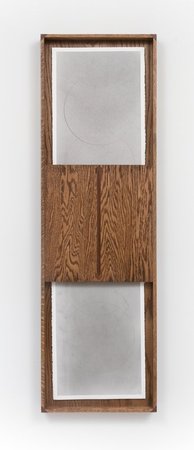 This summer at Skowhegan I also had the opportunity to spend time with Nate Young who worked as a dean at the school. When he wasn't on-the-job he was working diligently in his studio on this compound wooden constructions used to house delicate graphite drawings. Reliquary-like, these objects esteem the very idea of reverence.