Lives and Works
New York, NY and Amsterdam, The Netherlands
Education
Honorary Doctorate Fine Art, Pratt Institute, Brooklyn, NY, 1991
BFA, Pratt Institute, Brooklyn, NY, 1961
Permanent Collection
Albright Knox Art Gallery, Buffalo, NY
The Brooklyn Museum, Brooklyn, NY
The Hirshhorn Museum, Washington DC
(IMMA) The Irish Museum of Modern Art, Dublin, Ireland
Kunstmuseum Bern, Bern, Switzerland
Metropolitan Museum of Art, New York, NY
Musee d'art Contemporain, Lyon, France
Museum of Modern Art, New York, NY
National Gallery of Art, Washington, DC
Solomon R Guggenheim Museum, New York, NY
Tate Gallery, London, England
Whitney Museum of American Art, New York, NY
Representing Galleries
Cheim & Read, New York, NY
Crown Point Press, San Francisco, CA
Locks Gallery, Philadelphia, PA
Galerie Jaeger Bucher, Paris, France
Interested in the relationship between an artwork and its audience, Pat Steir pushes back against the boundaries of painting, sometimes filling a room with a single brushstroke, other times defacing images—all the while demanding that the audience assign its own meaning to her works. Beginning her career as an illustrator and graphic artist, Steir has long explored an interest in symbols and icons, sometimes seeking to destroy the apparent value of an image. With attention to surface texture, subtle colors, and lyrical compositions, her works have inspired comparisons to Abstract Expressionism and Color Field painting. Inspired by her fascination with Asian art and Taoist philosophy, Steir's more recent works echo natural forces through the harmonious flow of paint.

In her best-known series, Waterfall (1987-ongoing), Steir has created paintings evocative of flowing water that are both product of and witness to her technique of freely pouring and dripping paint on the canvas. Capturing a variety of moods, the Waterfall works consistently portray motion just as it displays the artist's emotion. Arranging four panels together on a wall in Long Chart, Large Chart (1977-1978), Steir explored the role of artist as creator, activating the negative space of the wall and placing as much emphasis on the relationships between the objects as on the objects themselves. Actively drawing the viewer forward in The Nearly Endless Line (2010), Steir moves a single brushstroke off the canvas to encircle her installation space. Describing these works that leap off the canvas, Steir has said, "Installation allows the artist to paint out of the painting and into space and the viewer to move from space into a painting—the space where the act of painting takes place is in the imagination of the viewer."

In 1973, Steir was awarded an Individual Artist's Grant from the National Endowment for the Arts and in 1981 she received a Guggenheim Fellowship. In 1991, she was honored with a doctorate from the Pratt Institute, her alma mater. Steir's art was exhibited in the 1993 Venice Biennale as well as in the 1991 Whitney Biennial and the 1987 São Paulo Art Biennial. Her work has been shown at numerous institutions including the Metropolitan Museum of Art, the Tate, and the National Gallery of Art in Washington, D.C.
Works Available for Purchase
Articles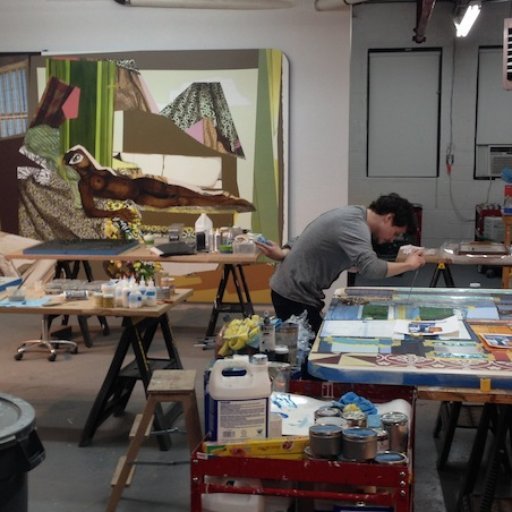 See Photos From Mickalene Thomas's Studio & More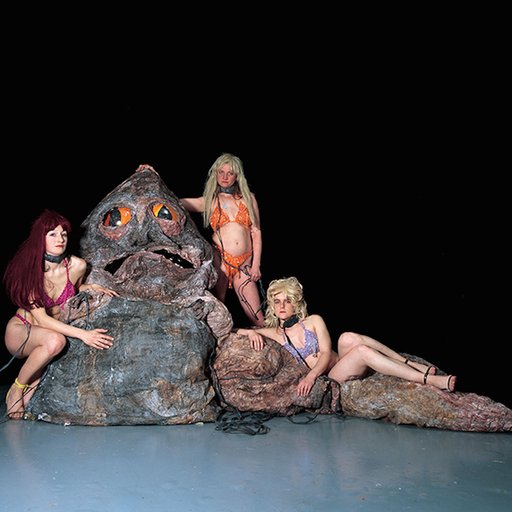 9 Artists to Watch This November