Artspace typically partners with galleries, museums, and publishers to offer the work of represented artists. But sometimes we come across an unrepresented emerging artist whose work we love so much, that we partner with the artist directly. Alice Quaresma is one of those artists. (You can browse more artists from our "Straight From the Studio" program here .)
Born in 1985 in Brazil, Alice Quaresma left her home country to study art at London's Central Saint Martins School of Art and Design. In 2007, she moved once again—this time to New York to study at Pratt Institute, where she earned her MFA. Since, Quaresma has exhibited her work around the globe, and in 2014 was awarded the Foam Talen Prize from the Dutch photography museum Foam in Amsterdam.
Working primarily in painting and photography, Quaresma engages with topics like public and private space, everyday living experiences, and personal memory.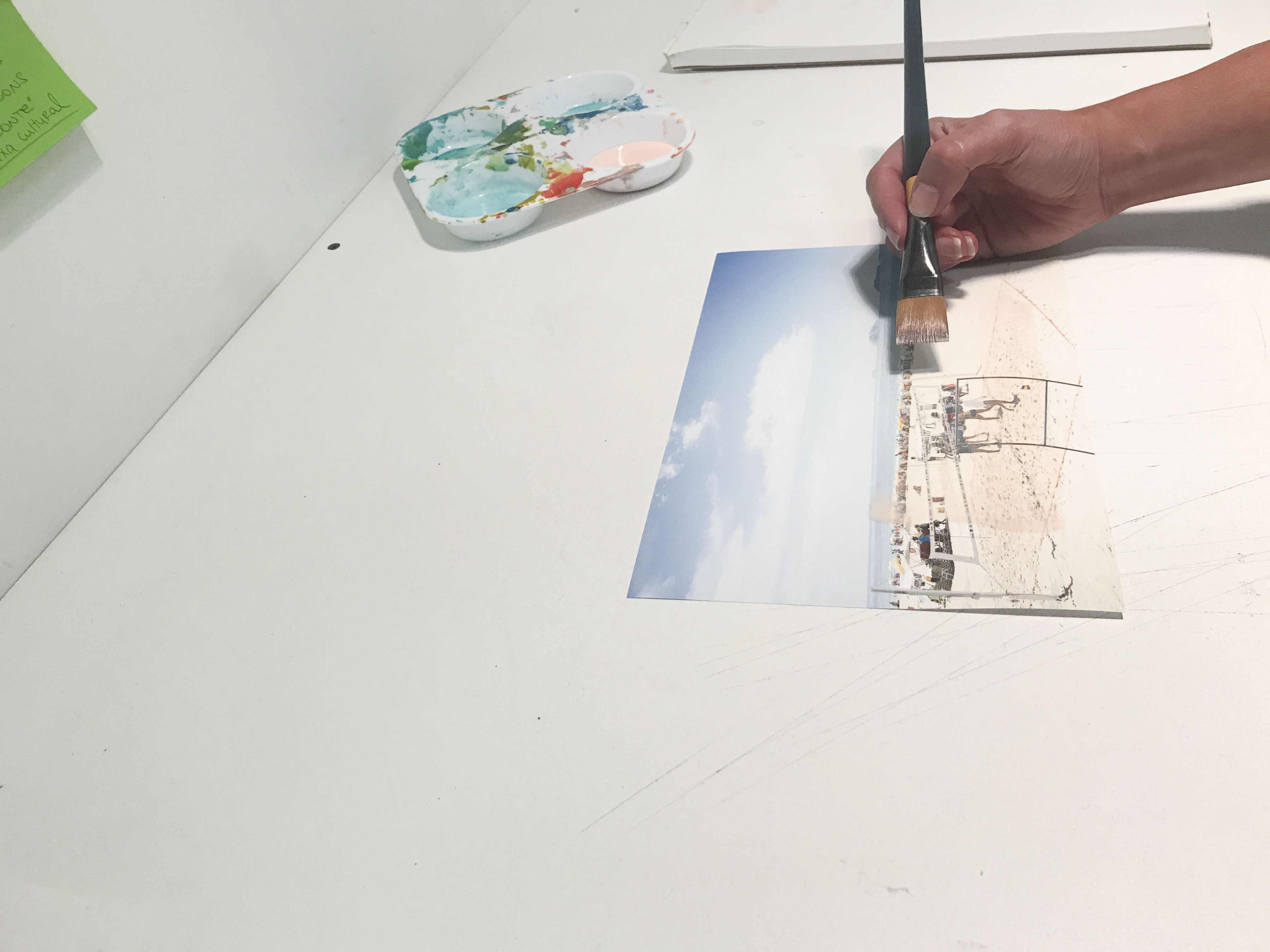 A work in progress. Image courtesy of the artist.
Her process often involves painting geometric compositions over photographs, blending panaramic landscapes with abstract gesture. Here, we take a look inside the artist's studio, and Quaresma herself explains her thoughts behind some of our favorite works available on Artspace.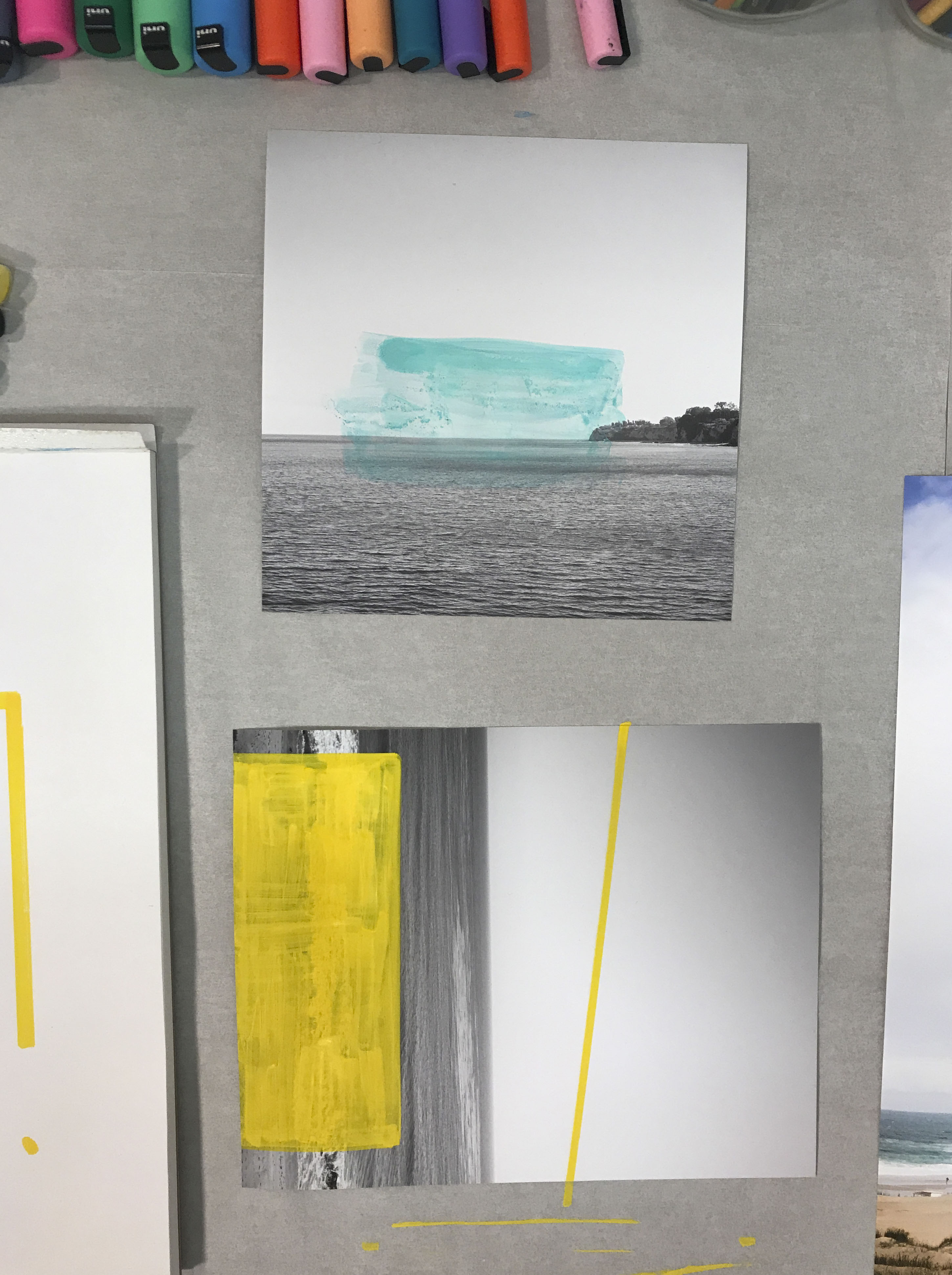 Works in progress in the artist's studio.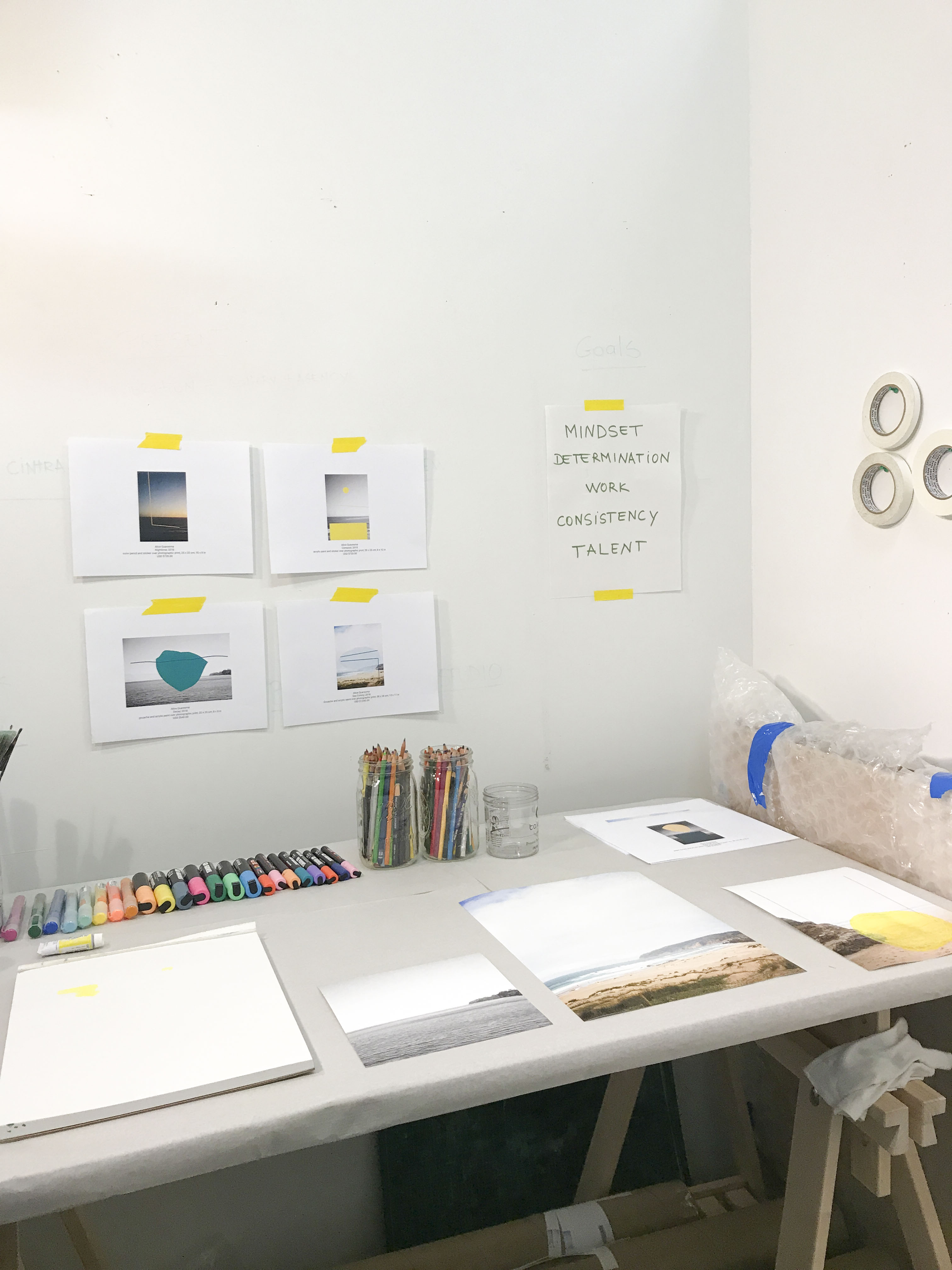 The artist's studio.
"This artwork is part of the project "Nomad" created in 2018. Within my work, the horizon is a constant in my one of a kind painted photographs. It is a place of departing. It is a place of discovery. It is the place of the unknown. This is the place I wake up every day."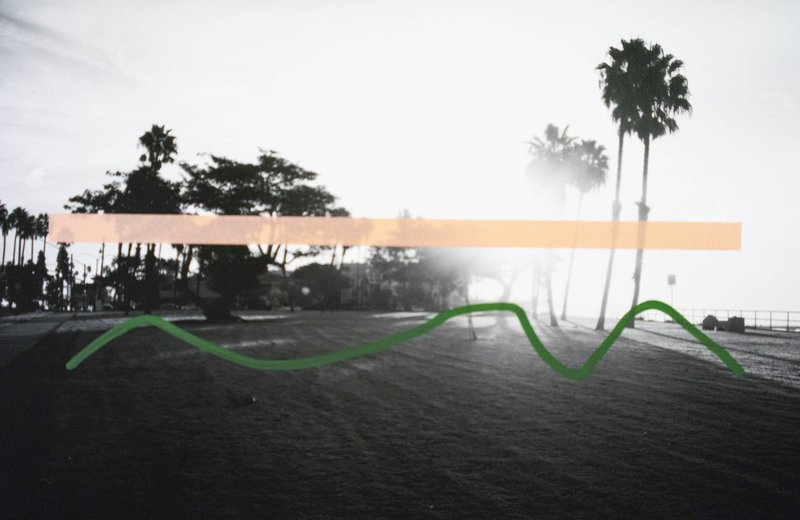 Nomad 1 is available on Artspace for $500
"This artwork is part of my project "Roots" created in 2013. My first series produced in Rio de Janeiro, my hometown. As an immigrant, away from Brazil, I rely on my photo archive to explore the sense of belonging."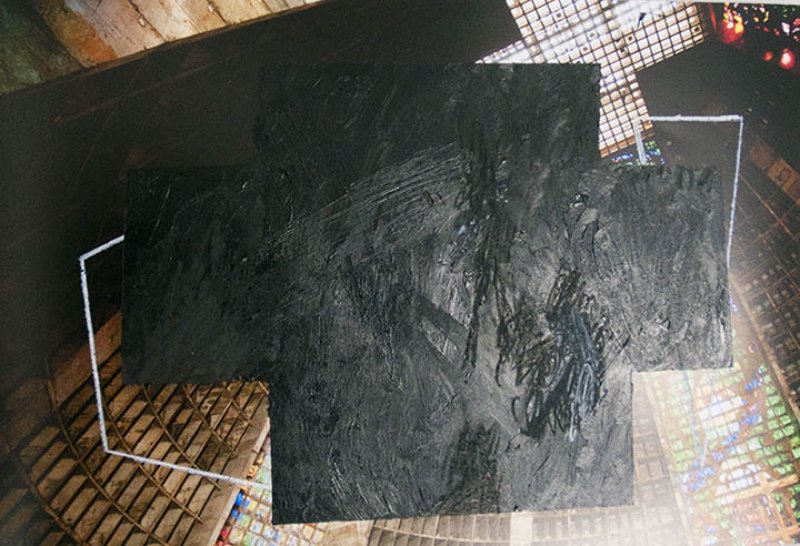 My Corner of the World 1 is available on Artspace for $1,200
"This artwork is part of the project "Outsider" created in 2017. My work experiments with the physicality of the photograph. By sewing cutout color papers over the photograph I reveal the papers fragility and limitation. The work reveals a moment of discovery through the unexpected way the material exists on top of the photograph."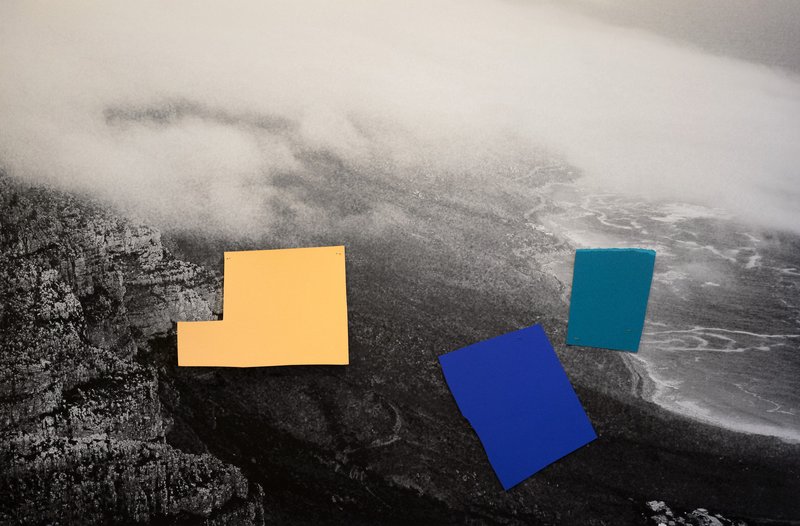 Coast is available on Artspace for $2,320
"This artwork is part of the project "Nomad". The work surprises the viewer and invite the viewer to use their imagination, to rescue their memories. To feel as an outsider. I want to bring a sense of discovery and discomfort in my work."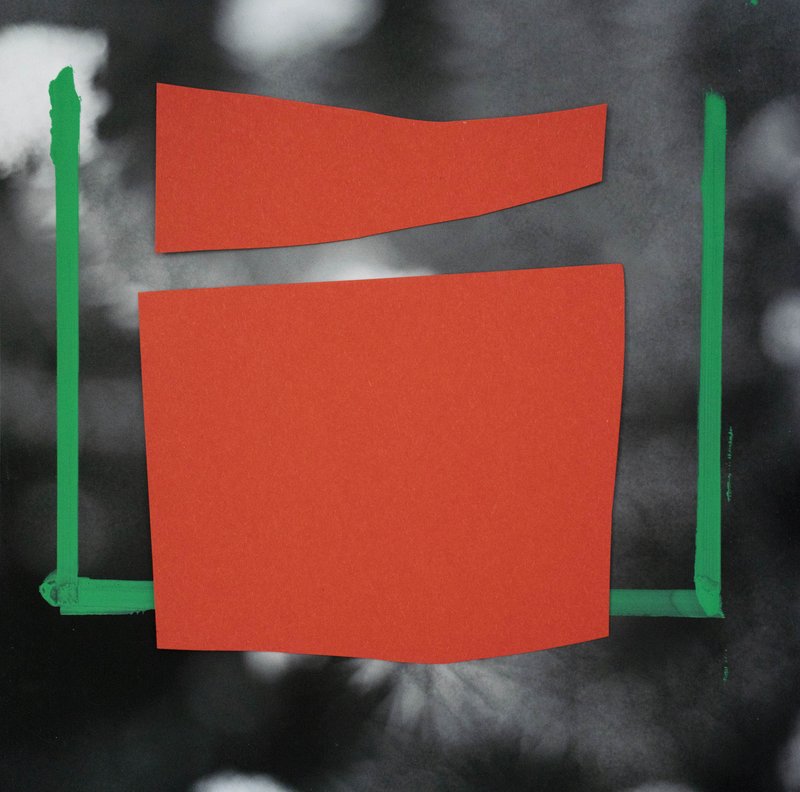 Nomad 2 is available on Artspace for $600
"This artwork is part of the project "Chaotic Silence." As I work over my photographs, I observe images from my past and deal with the nostalgic factor of remembering a moment that is gone and it will not come back. A moment that was private or not, but as soon as I share it with the public it's not mine anymore, it's part of the world. My work deals with the condition of memory to find a sense of belonging."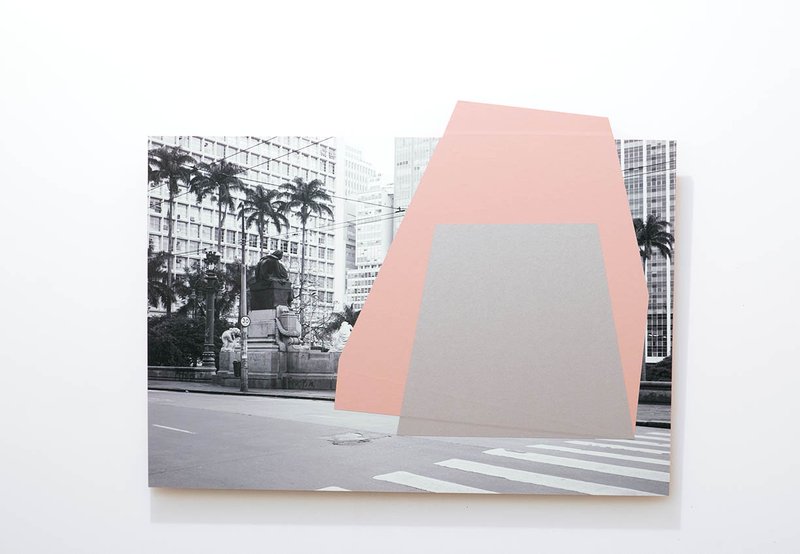 Chaotic Silence 3 is available on Artspace for $2,240