The founder and co-curator of Queens Nails (2002-2012), an artist-run project space in San Francisco, Julio César Morales is now an advisor and writer for the San Francisco Quarterly Art Magazine and the curator of visual arts at Arizona State University Art Museum. He is also an artist who has shown at biennales from Lyon to Singapore. Below, the energetic multi-tasker shares his favorite pieces from this week's Material Art Fair.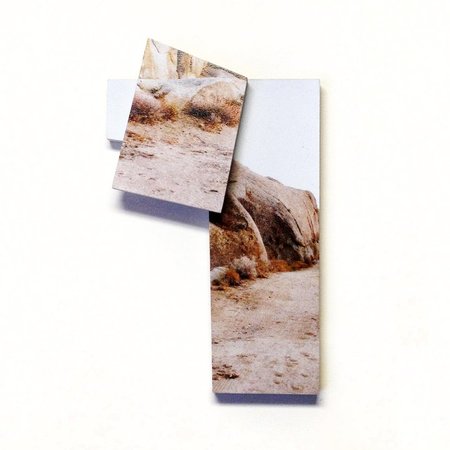 I was first turned on to Bonner's work at her MFA show at CCA in San Francisco—the minute I saw it I knew she was on to something. Her use of materials and display to create new ways of understanding the relationships between sculpture, architecture, and the pictorial is stunning.
JUAN SEBASTIÁN PELÁEZ
Flex (ooh ooh ooh)
Carne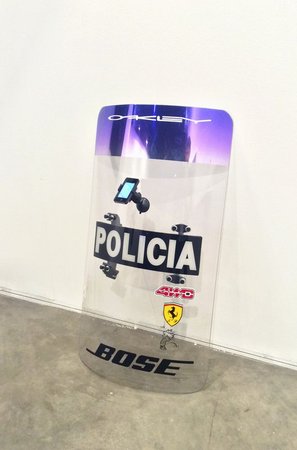 I can always spot an artist-run space—the energy is just illuminating, as in the case of Bogota's Carne. I can say that all of their offerings in the fair are spot on! Pelaez's sculpture is full of vibrancy and urgency, with a dash of dark humor.
GALA PORRAS-KIM
Future Spaces Replicate Earlier Spaces
Commonwealth and Council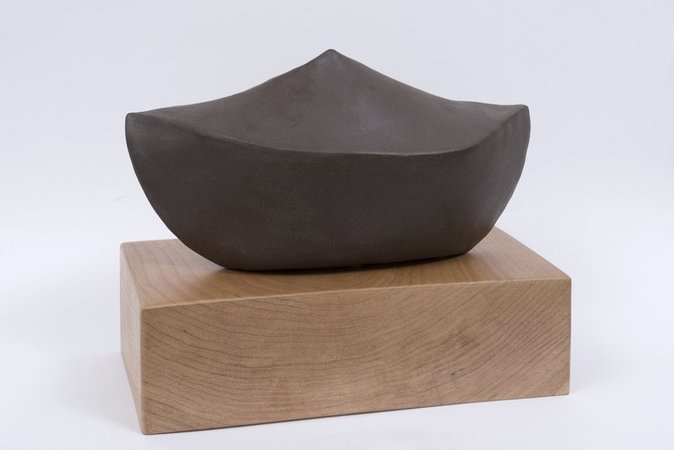 I did a studio visit with Gala in 2012 when she finished her brilliant limited-edition vinyl record Whistling and Language Transfiguration. Her new work is just as haunting; the sculpture is delicate and transformative. I can't wait to see what she does for the "Made in LA" show at the Hammer this summer.
EDUARDO SARABIA
Untitled (1-2-3-) #7
joségarcía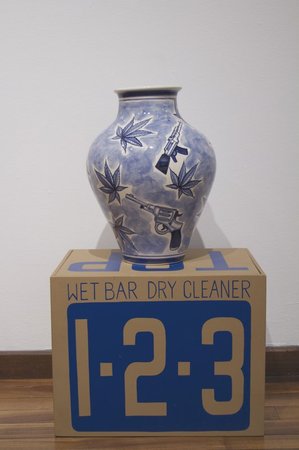 I fell in love with Sarabia's work after seeing it at LACMA's "Phantom Sightings" exhibition in 2007. His mix of traditional Mexican craft and contemporary social imagery makes for a perfect match of the poetic and the political.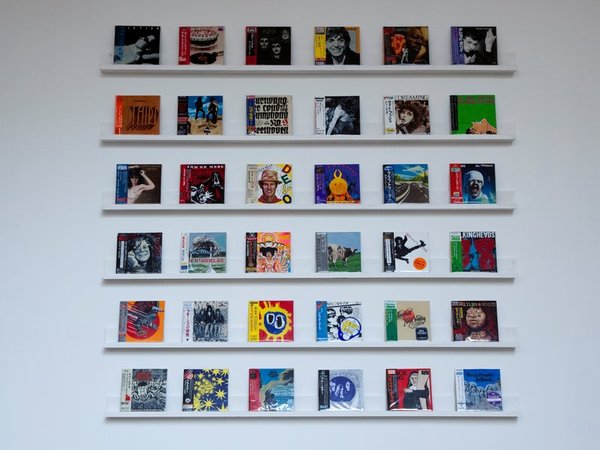 A great new discovery—perhaps I was drawn to the music covers, or the fact that I own 75% of the music in this installation. These beautifully hand-painted CD covers of the artist's favorite albums remind me of being a teen and how important music is in shaping your future, and perhaps also the end of fidelity with the dawn of the MP3 format.