Alexander S. C. "Sandy" Rower is the president of the Calder Foundation, dedicated to the art of his grandfather Alexander Calder. He's also an avid art collector, with a knack for spotting exceptional works even in the crowded mega-fairs. Here, Rower gives Artspace a rundown of his five favorite works from Art Basel 2015.
Untitled, 1991
Annemarie Verna Gallery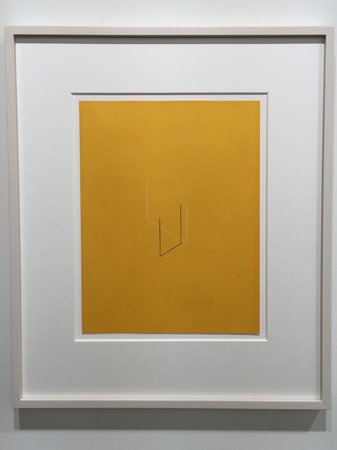 Sandback is one of my favorite artists, and unlike many of his drawings this little gem is not a installation diagram but a work in its own right. Sandback utilizes lines or string to bisect and/or dissect space with planes, to extraordinary effect. 
I just had the pleasure of seeing a three-part volumetric work by Sandback at the Pulitzer Foundation in St. Louis, where Pritzker architect Tadao Ando has just updated his original building design. The other two re-inaugural exhibitions are
Richard Tuttle
and Calder, three artists with incredible resonance whose parallel shows create a wonderful and subtle conversation. 
Jack Youngerman
Untitled, 1963
Washburn Gallery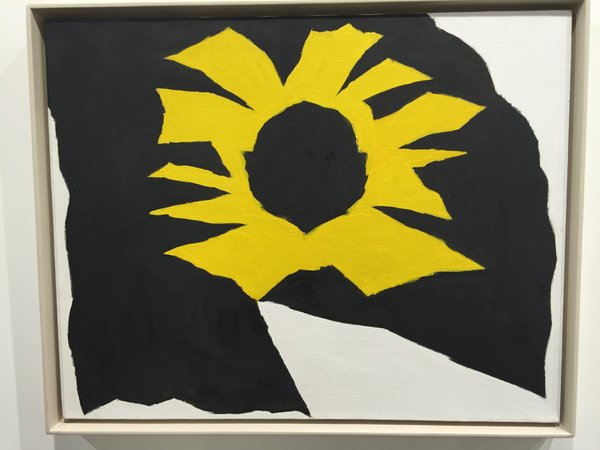 When I was a kid, Jack Youngerman was the most glamorous person I knew. He was only eclipsed by his wife, the vivacious French actress Delphine Seyrig. 
I was immediately struck by this sunflower, as Jack had given Calder a sunflower in 1958. People of a certain age all know the work of Youngerman, as he was in cahoots with 
Ellsworth Kelly
, Agnes Martin et al. as part of the Coenties Slip microcosm at the seaport in Lower Manhattan. I respect him even more today for the quietude he keeps—he shies away from the art market circuit. 
Synchronized #VII, 1970
Mitchell-Innes & Nash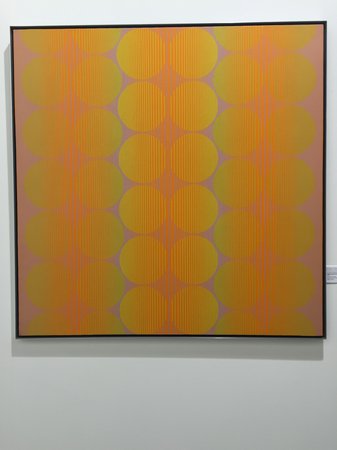 A lot of people see Op Art as simply a visual stunt. I often perceive it as a chance for reflection or transcendental circumstance, if you are open to it—even if this seems old-fashioned, almost historic, now. 
There are always a few discoveries at every fair, and for me, Stanczak is one of them here in Basel. His work is subtle but envelops you. I am fascinated by the effervescent effect on the eye of his fluorescent colors, which were fully developed during my childhood.
I was interested to learn that Stanczak lost his right arm and had to learn to paint with his left, as another of my great artist loves, the photographer Josef Sudek, also lost his right arm in World War I and went on to make an incredible body of work in spite of it. Both artists responded by pushing their work even further, proving once again that deprivation can lead to innovation. 
Barbara Hepworth
Curved Forms (Pavan), Version II, 1956
Dominique Lévy Gallery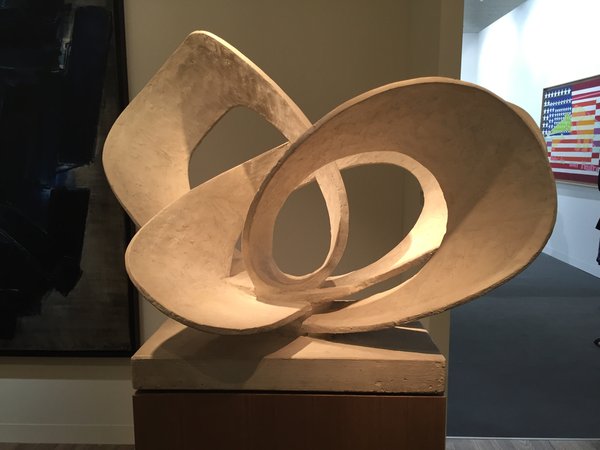 There is tremendous elegance in how Hepworth folded two dimensions into three dimensions and pulled the sculpture's mass into a volumetric soliloquy. 
It's easy to acknowledge gesture in Hepworth's work, but its time-based component—which is not obvious—is a more engaging aspect. Although Curved Forms is a document of her activity of creation, it still has a living quality.  
We are all excited to see Hepworth's monographic show at the
Tate Modern
, which is also staging a long-overdue Calder exhibition this coming November. Our show has a focus on performativity and will culminate with a magnificent black mobile (
Black Widow
, 1948) that has never been seen outside of Brazil.  
Untitled, 1962
Galerie Karsten Greve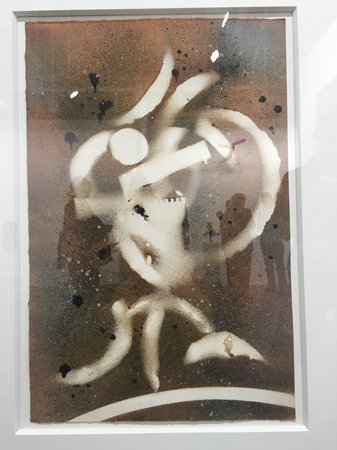 I've seen dozens of David Smith's sprayed "drawings," and there are so many good ones - it's quite amazing, the level of his success. 
Smith made these "drawings" by laying chunks of steel on top of paper on the floor and then spray-painting them to create silhouettes. Any inconsistencies or lifting of the metal elements created overspray and the effect of transparency, giving them an air of mystery and three-dimensionality. They also have a wonderful photographic quality, extending 
Man Ray
's "Rayographs."