From an enigmatic piece by a young breakout star of this year's Venice Biennale to a classic work by an American art icon, here are gems to tickle the canniest collectors. The following artworks were chosen by Artspace editors in consultation with VIP Client Manager Hannah Flegelman.
ED RUSCHA
Cold Beer Beautiful Girls (2009)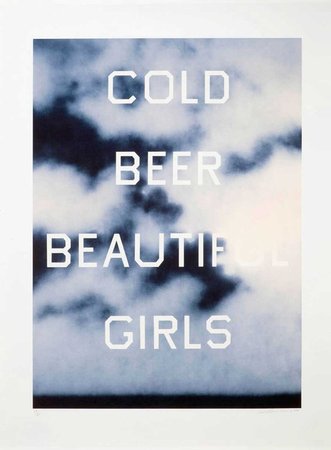 Ed Ruscha is the paradigmatic Los Angeles artist, and as that city's art scenehas caught fire (metaphorically—don't be alarmed) his star has attained unprecedented heights. This month, one of his signature text paintings fetched $4.2 million at Christie's, and this piece—derived from a 1993 painting sold when the artist was repped by Leo Castelli—has the full-throttle, all-American gusto of his best work. It also happens to be about as L.A. as it gets: when Sofia Coppola wanted to convey rock-star living at the Chateau Marmot in her film Somewhere she propped one of these prints up in the antihero's hotel room. 
PAMELA ROSENKRANZ
Clearer (2014)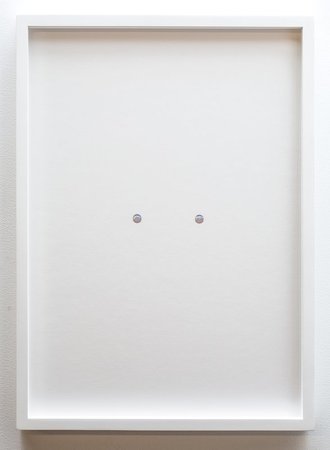 One of the undisputed breakout hits of the current Venice Biennale, Pamela Rosenkranz's Swiss Pavilion is a deceptively soothing apparition: an airy, light-flooded pink-walled room containing a pool of water colored a similar blushing pink. Sensual and fleshy yet nearly immaterial, the installation (which served as the illustration for the New York Times's Biennale review) expresses the young artist's preoccupation with the evanescent physicality of the body. Currently also exhibiting at the Zabludowicz Collection in London and at Kassel's Fridericianum, Rozenkranz is a bona fide rising star. This subtle piece—containing her signature pink and blue hues—is an excellent place to begin collecting her work.
EL ANATSUI
Variation I_C (2015)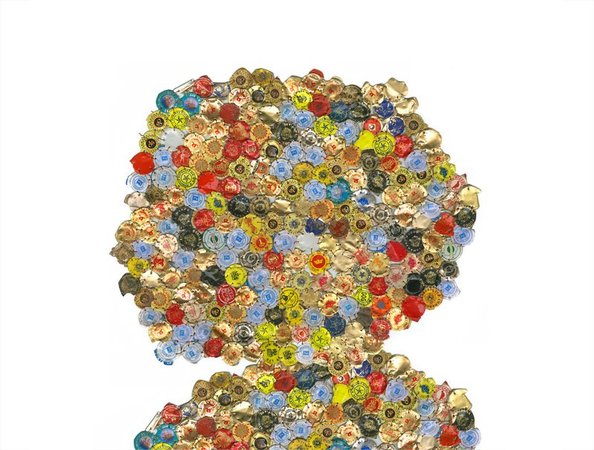 Awarded the Golden Lion for Lifetime Achievement by this year's Venice Biennale curator, Okwui Enwezor, the Ghanaian-born sculptor El Anatsui has ascended over the past half decade from being the world's most famous African artist to being one of the most renowned living artists anywhere, full stop. Today his intricate tapestries made from bottle caps and other humble detritus routinely sell on the primary market for over $1 million—a value confirmed on the secondary market by the $1.1 million performance of a 2007 sculpture at Christie's in May. Now in his early 70s, Anatsui is receiving a victory-lap retrospective at Jack Shainman's Kinderhook, New York, space The School, with over 40 pieces from across five decades hand-selected by the artist's longtime dealer. This print is an accessible (and instantly recognizable) example of Anatsui's work.
CHANTAL JOFFE
Red Head on Ochre (2012)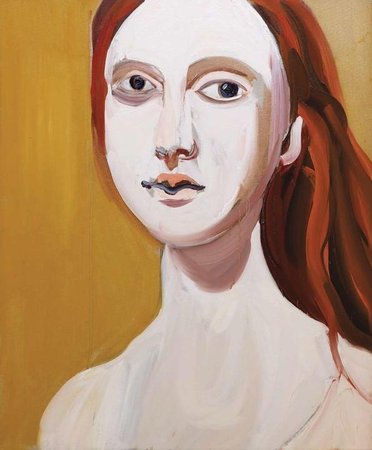 The painter Chantal Joffe is one of the boldest stylists in contemporary portraiture, employing a distinctive shorthand approach that seems almost casual—although a longer look reveals links to the sustained, empathic processes of Alice Neel and Lucian Freud. Joffe's expressive paintings are currently on view at the Jewish Museum in New York, where 30 portraits she made of Jewish women—including Hannah Arendt and the artist's idol Diane Arbus—have been assembled by the curator Jens Hoffmann. This portrait, of a flame-haired young woman against a striking, mustardy backdrop, exemplifies Joffe's uncanny way of collapsing the space between the viewer and her subjects.
WAYNE THIEBAUD
Reservoir (2014)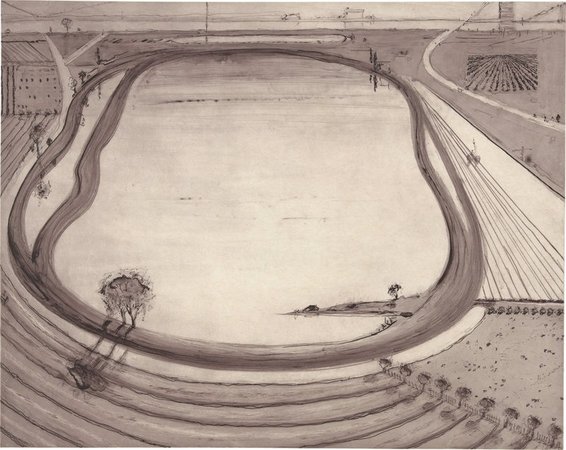 The great American artist Wayne Thiebaud is often too easily understood as the painter of iconic cakes, pies, and other heartland desserts, but his position in the history of his country's art is far more interesting. His still lifes, influenced by New York Abstract Expressionism (he knew the de Koonings et al. as a young man), predate Pop and in fact are closer to the mute Neo-Dada statements of Jasper Johns. His majestic landscapes, meanwhile, a lesser-known but increasingly coveted body of work, display kinship with the great Bay Area Figurationist Richard Diebenkorn. One of these landscapes, Hill Street (Day City (1981), doubled its low estimate last November to sell at Sotheby's for $4.9 million—the 94-year-old artist's second highest price at auction. This large yet delicate landscape in aquatint and drypoint is a captivating example of this body of work.
TSENG KWONG CHI
San Francisco, California (from the series "East Meets West") (1979/2004)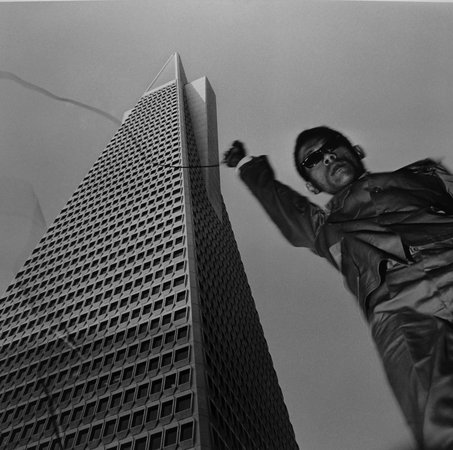 Currently the subject of a critically acclaimed survey at New York's Grey Art Gallery (which you can read about here), the puckish Chinese artist Tseng Kwong Chi created a daring, improbable, and deeply funny career by playing up the difference between his Maoist upbringing and his adopted American home. Although he died in his prime in 1990 (from AIDS-related complications) the artist created a potent and diverse oeuvre, and he stands as one of a generation of Chinese artists who worked in the U.S.—among them Frog King Kwok and Tehching Hsieh—who are garnering new attention as the Chinese art market evolves. This piece from "East Meets West," his most famous series, is an iconic work by an artist whose reputation is on the rise.