As the mind behind the New York-based art advisory Art Wise, Inc. and the director of Syzygy, a curatorial study platform based around works on paper in the collection of JoAnn Gonzalez Hickey, Elizabeth Tenenbaum has built a career around always knowing what's hot (or cool) in the world of contemporary art. Here, the art advisor gives us a rundown of the works that gave her pause from Artspace's exclusive Code Art Fairpreview. The fair is open August 26-28 in Bella Center Copenhagen.


JOSEPH MONTGOMERY
Image Three Hundred Eight, 2015
Dürst Britt & Mayhew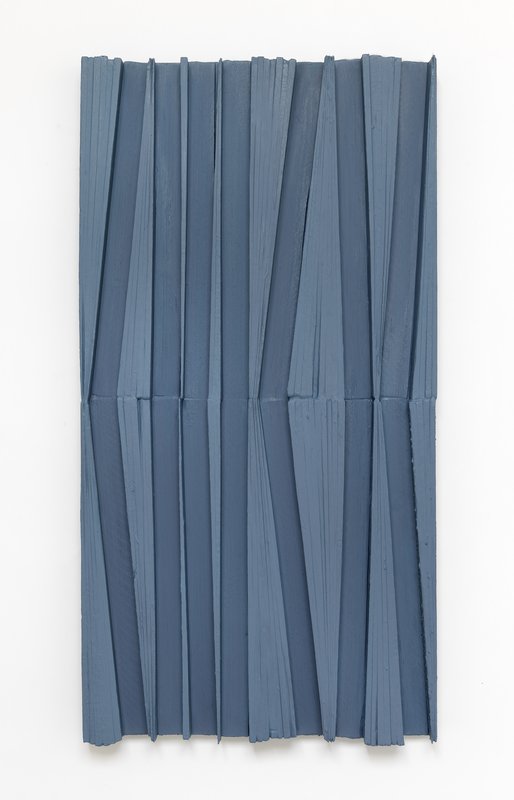 I've been watching Joseph Montgomery's art practice since his first show with Laurel Gitlen. His show at Mass MOCA was a turning point, and now I'm interested to see that he is making pigment transfers on canvas. 
SAMANTHA BITTMAN
Untitled, 2016
Andrew Rafacz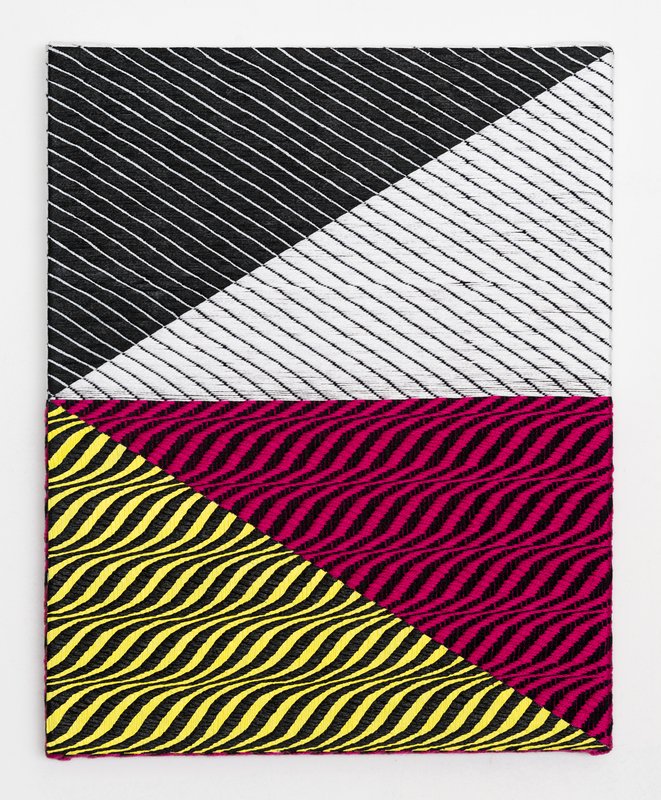 I'm seeing more textiles and fibers making way into paintings lately. These paintings incorporate hand woven textiles and paint exquisitely well, creating a cohesive optical feast. 
ANDREAS ALBRECTSEN
Untitled (Valse Allemande), 2016
Galleri Tom Christoffersen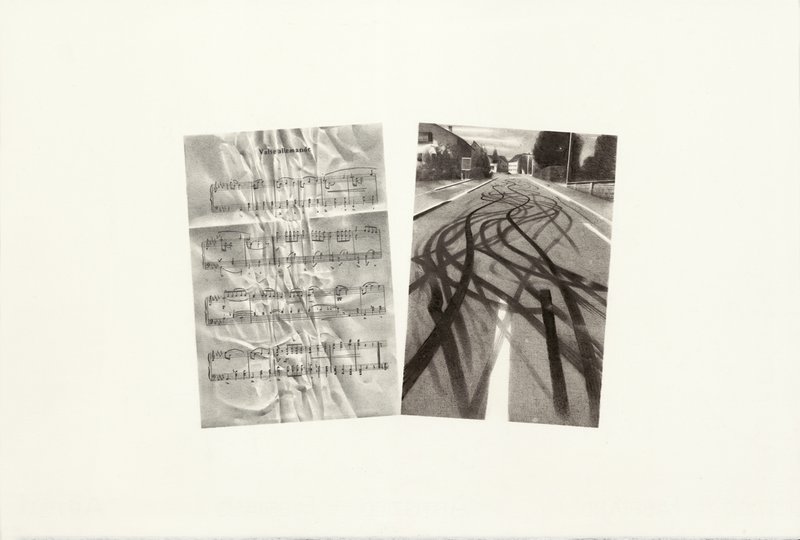 Andreas Albrectsen is a Copenhagen-based artist. These drawings are beautifully executed and I quite like the conceptual association created by the rendering of crumpled sheet music and wild skid marks on the road. I specialize in contemporary drawing and works on paper for a specific private collection. While draftsmanship is important, the ideas generated in conceptual drawing are what pull me in most. 
ROBERT BURNIER
Sango (Hazard), 2016
Andrew Rafacz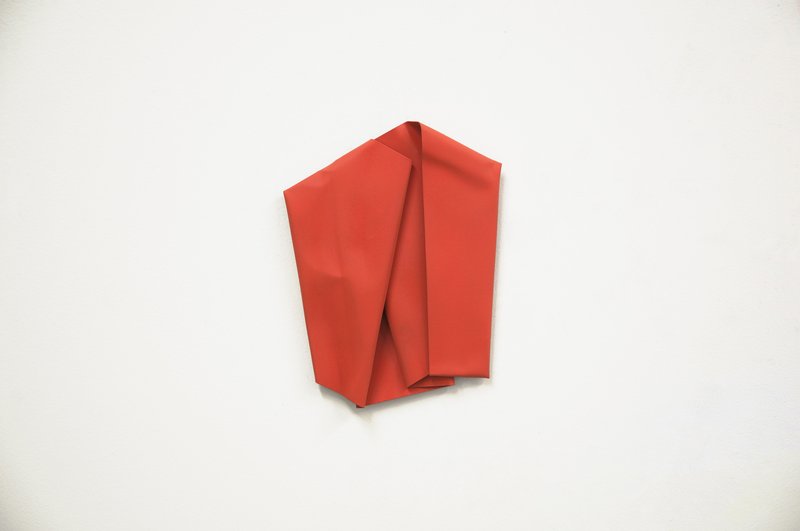 I first encountered Robert Burnier's wall sculptures at an art fair a couple of years ago—I was delighted by the color and forms. The matte paint on folded and bent aluminum is confounding because the sculptures feel like they are made of paper. The intimate scale also draws you in to take a closer look. 


YUNG JAKE
[eyes emoji], 2016
Steve Turner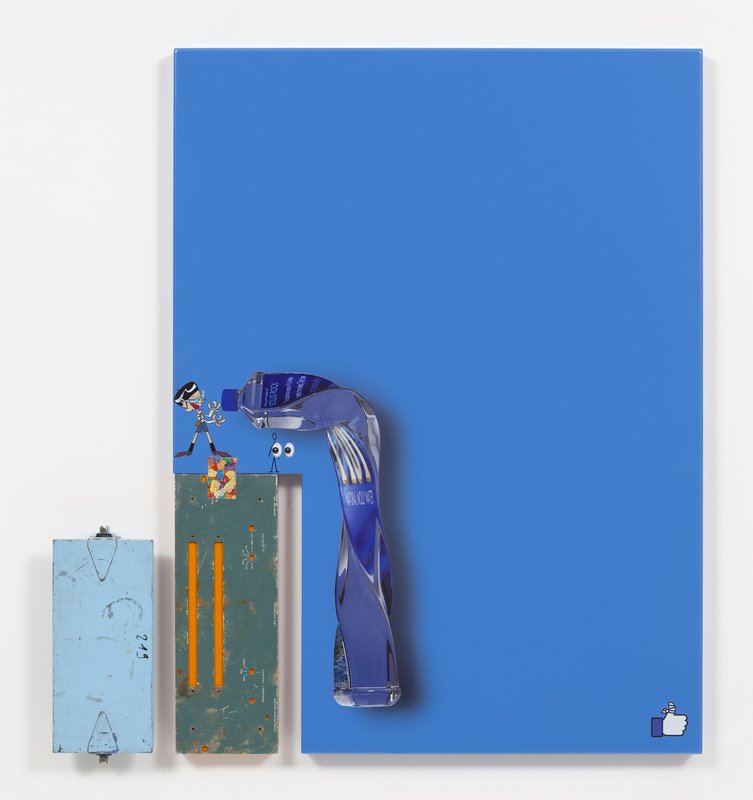 I enjoy the way Yung Jake melds the worlds of hip-hop, technology, social media icons, branding, contemporary art, and twisted Fiji water bottles. His works manage to be humorous and formal at the same time.
JOSH REAMES
Hand hold, 2016
Brand New Gallery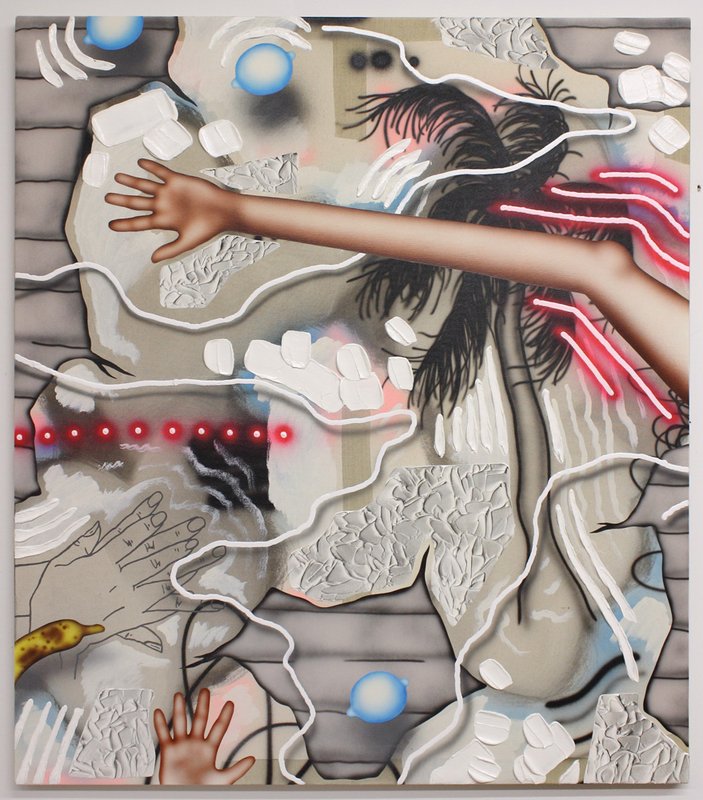 Josh Reames's playful Hand hold puts the artist's hand in the painting once again. There is no up, down, or horizon, but more of a floating and layering in his painting. It never lets you forget that this is, after all, paint on canvas. That long stretchy arm reaching out says it all.