Frédéric de Goldschmidt is a Brussels-based collector who does things a little differently. Rather than following specific artists or themes, he sticks to what he likes best, trends and hot commodities be damned. Luckily for visitors to Art Brussels (to whom he offers annual viewings of his private collection during the fair), his tastes trend towards conceptual projects and unusual materials—treats for the mind as much as the eye. Here, he lets us in on the works that he'll be checking out at this year's edition of Granpalazzo, open May 28 and 29 in the Palazzo Rospigliosi in Zagarolo (outside of Rome).
ALAIN BILTEREYST
Untitled, 2016
Nogueras Blanchard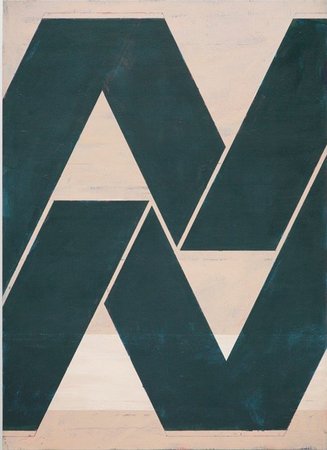 I like how the small yet beautiful works of the Belgian artist Alain Biltereyst combine the appropriation of slick advertising patterns with excellent craftsmanship using modest materials.
PEDRO CABRITA REIS
Leaning Frames #3, 2014
Sprovieri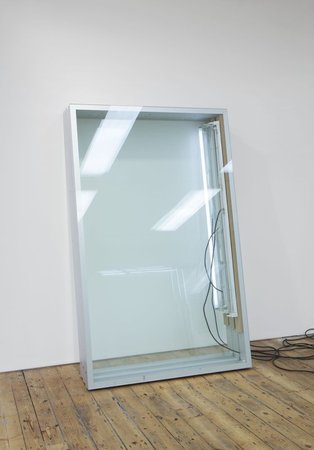 I am looking forward to discovering the works of Pedro Cabrita Reis in the context of Granpalazzo. He has a unique way of combining elements that would look like nothing on a construction site but become fascinating when they are stripped of their utility to become absurdly beautiful installations.
HAMISH FULTON
SEVEN ONE DAY WALKS TO THE TOP OF 4971 METRE JORQUENCAL ATACAMA CHILE NOVEMBER 2012., 2012
Espaivisor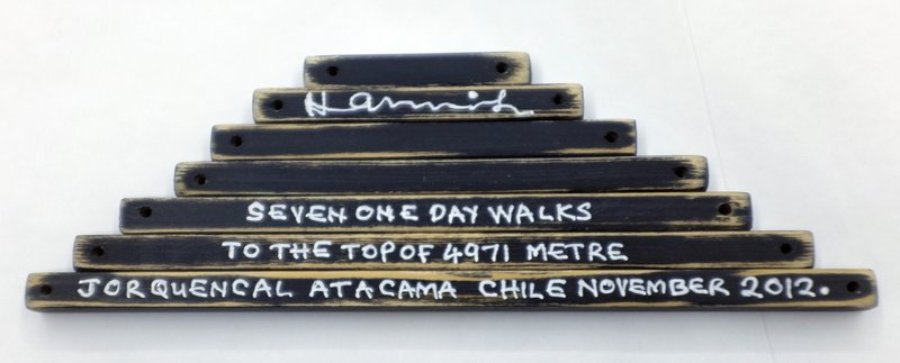 How can an artist take a walk in the desert without leaving a trace and make the viewer participate without taking pictures? I was struck at how effectively Hamish Fulton mixes Land Art, Minimalism, and Conceptual Art by using old wood pieces and shaping them into a mountain, affixing his signature as a testimony of his sportive and artistic gesture.
MARYAM JAFRI
Product Recall: An Index of Innovation. Pepsi Baby, 2014-2015
Laveronica Arte Contemporanea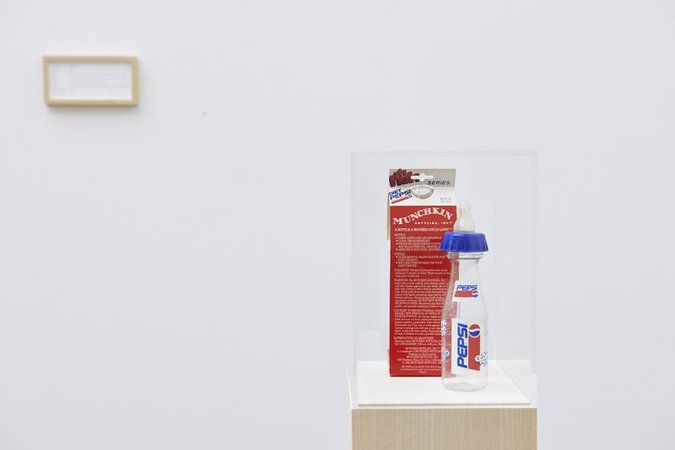 The society of consumption is a topic often tackled by artists, whether Pop or political. Mariam Jafri developed an interest in and practice of marketing mistakes, like when corporations thought they could sell anything, or arrived at the wrong time with the wrong product. What I liked about Mariam Jafri's work is that they are at the same time fun to look at and interesting to think about.
ARMANDO ANDRADE TUDELA
Untitled, 2015
Francesca Minini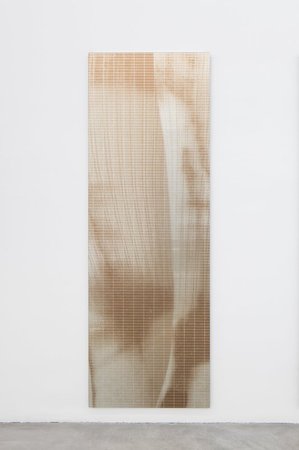 I don't think I have seen any work by this artist yet, but I am intrigued by what seems to be a blown up image printed on a mirror. I am looking forward to feeling the contrast between the reality it comes from and the abstraction it becomes. I imagine that the dimensions must make the work quite stunning and impactful.