As the director of the Artist's Institute, Jenny Jaskey presides over one of New York's most original and inventive nonprofits, structuring her year's programming from two six-month "seasons" devoted to exploring the work of an individual artist. Previously located on the cusp of Chinatown, the institute (which is supported by Hunter College) has now taken up residence on the Upper East Side—adding a much-needed alternative point of view to the city's most patrician-yet-nourishing art neighborhood. Here, Jaskey shares her favorite pieces from this year's edition of NADA New York.


DAVE HARDY
Untitled, 2016
aluminum, polyurethane foam, cement, glass, ink, tint, clay
Regina Rex (New York)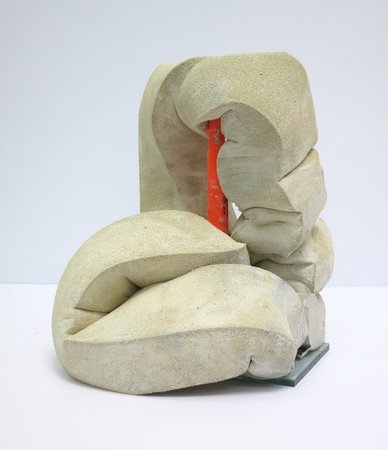 I'm a total sucker for John Chamberlain's soft sculptures made of foam and a string squeezing them into shape. Dave Hardy has a similar ability to transform humdrum materials into sculptures that are emotionally resonant. They seem both precarious and confident, and this paradox makes me want to keep looking at them.


BRIGID BERLIN
Untitled (Jackie Curtis), ca. 1971-1973
Polaroid
INVISIBLE-EXPORTS (New York)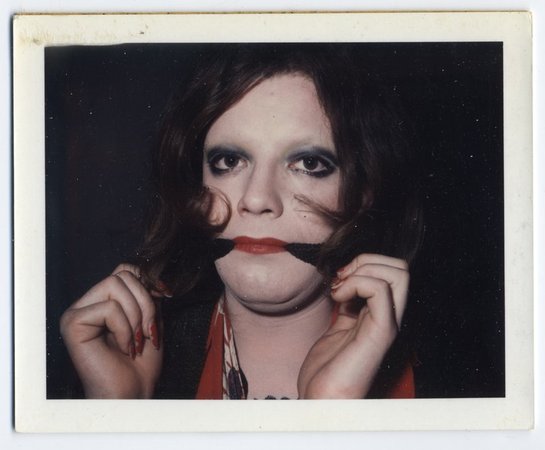 Jackie Curtis, along with Holly Woodlawn and Candy Darling, were three of Warhol's most glamorous and inspiring stars. I recently worked on an exhibition with Hilton Als that honored them, and this image of Brigid Berlin reminds me of a pair of photographs Hilton made of Mx. Justin Vivian Bond dressed like Jackie, too. I was happy to see Brigid's work last year in a thoughtful show curated by Anastasia Rygle at Invisible-Exports.



ANDY COOLQUITT
JJ Crowley, 2013
Metal, electric wire, bulbs
Hello Project (Houston)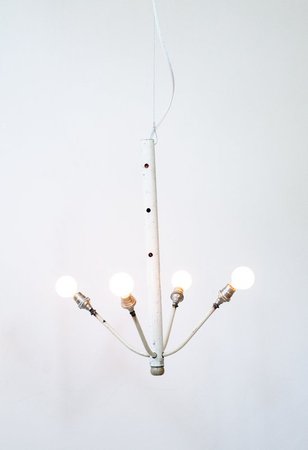 I first saw Andy Coolquitt's lightbulb sculptures in 2008 in an exhibition at Lisa Cooley. Hovering somewhere between sculpture and functional design, they always make me smile.




SUE TOMPKINS
America Do the Hustle, 2013
Silkscreen print on 300gsm Somerset Satin White paper
Glasgow International (Glasgow)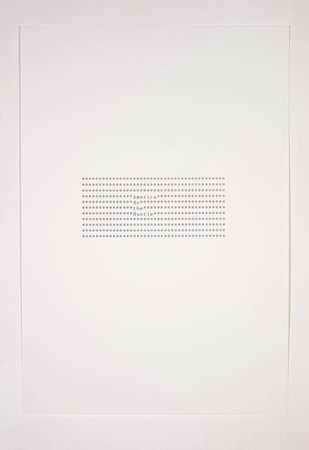 A beautiful concrete poem that captures the strangeness of this political season.
ALEX DA CORTE
35750, 2012
Pigment Print
Los Angeles Nomadic Division (Los Angeles)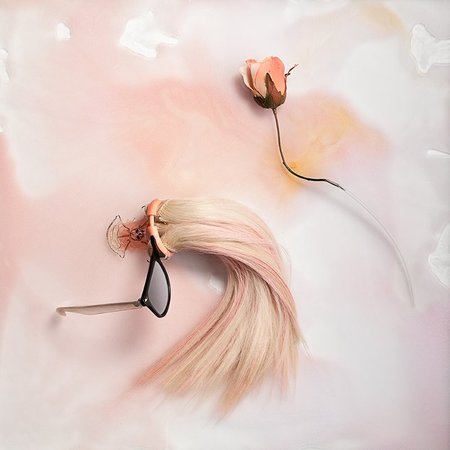 I first met Alex back in Philadelphia, around the time he was finishing undergrad at the University of the Arts. He was experimenting with all sorts of materials then—ketchup, birthday cakes, party decorations, and stuffed animals—making the banal visual vernacular of suburban life seem strange, magical, and even creepy. It was clear to all of us he had a big future ahead of him, and I've loved seeing his work develop over these years into full-scale environments, most recently at MASS MoCA.




MARGARET LEE
Katahdin, 2012
Hand-painted plaster
The Shandaken Project (Brooklyn)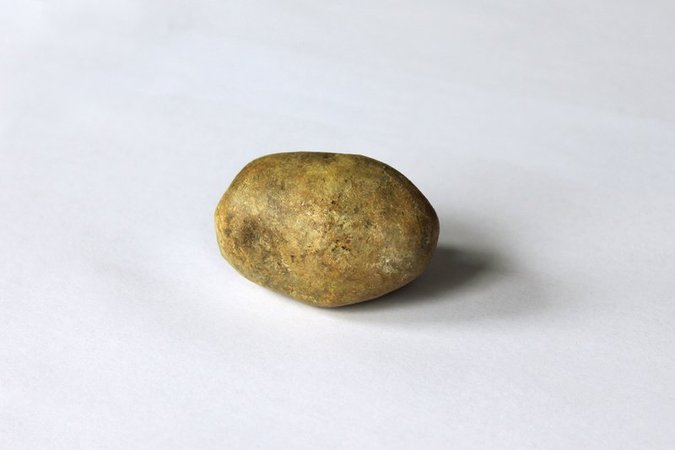 The Shandaken Project is a labor of love and a residency upstate that's become an important refuge for many artists. I like that they're getting sustenance through the sale of a potato by Margaret Lee.