Benjamin Godsill has made a career out of his ability to separate the best from the rest in contemporary art. A former curator at the New Museum who then served as a senior contemporary art specialist at Phillips auction house, he now works as a director of Meredith Darrow's advisory firm Darrow Contemporary, where he counsels high-level art buyers on how to best build a lasting collection. As you'll see in his selections from our preview of NADA New York 2016 (open May 5-8 at Basketball City), his taste in artists skews toward the young and boundary-bashing. Explore his picks here.
LOUISA GAGLIARDI
Pierced Nipples, 2016
Tomorrow Gallery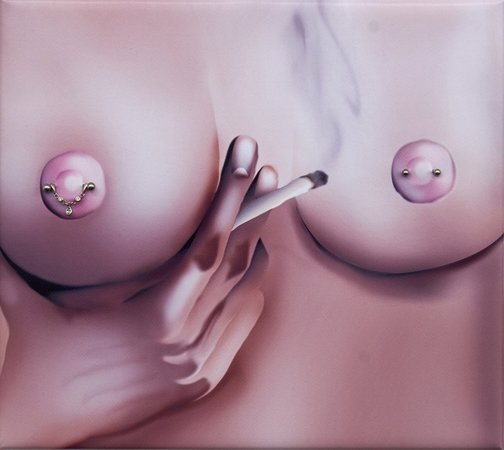 I loved Louisa Gagliardi's show at Tomorrow Gallery earlier this season, and based on how hard to getting ones hands on the work was I was not the only one. I'm pretty hyped to see this new work Pierced Nipples in that gallery's booth this week. These works are kind of dark and sinister but in a pretty sexy way that blends new media and traditional pictorial composition. Really though, the whole booth of this dynamic young gallery seems like it is going to be pretty dope. 

NICHOLAS CUEVA
All for er, 2016
247365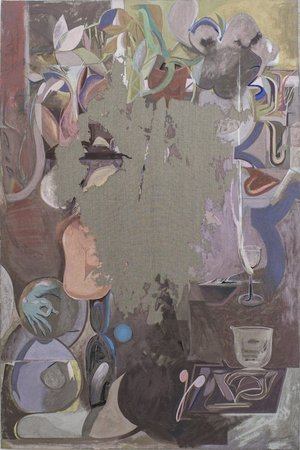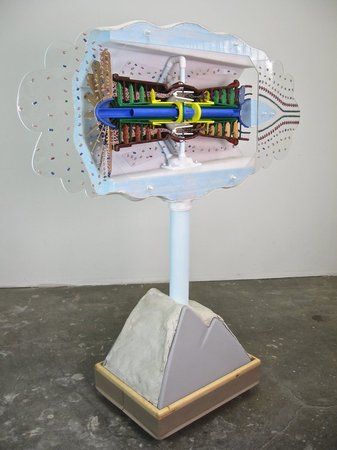 I've become a huge fan of the Lower East Side gallery 247365 whose program I encountered for the first time at last December's NADA in Miami. There and then I was stoked to pick up some works by Leah Guadagnoli for myself and some clients and this go around I am very much looking forward to seeing this painting by Nicholas Cueva. I'm also interested to peep this new and sort of insane looking sculpture by Benjamin Reiss. 


WICKERHAM AND LOMAX
I wanna steal your shit. I wanna take your vision., 2015
American Medium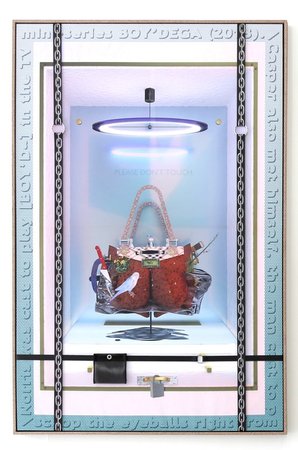 One of the best things about NADA's fairs is finding work by artist's I don't yet know showing at galleries I have never visited (or, well, really heard of). Case-in-point: these weirdly compelling works by Wickerham and Lomax that will be on view in the booth of Brooklyn's American Medium Gallery. They look fun, smart, and visually arresting, and I look forward to learning more. 


THE ESTATE OF JOEL MESLER
Untitled (I am an Art), 2015
Cultural Counsel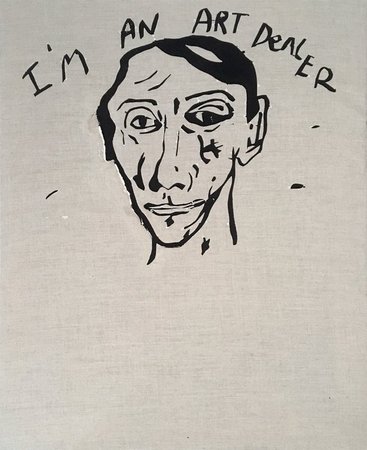 I am beyond excited to see the work of The Estate of Joel Mesler in an art fair booth. I love how mixed-up roles in the art world are becoming again—I think everyone should swerve in and out of the lanes that have been constructed as much as possible.  Artists should be curators and critics painters and every other combination in between. The dissolution of boundaries can only be productive. With that in mind I think a P.R. impresario (Cultural Counsel) showing the work of a leading Lower East Side dealer at a trade show is the kind of bombastic and brilliant thinking our little slice of the world needs more of.


JEFFREY TRANCHELL
°o° .\<•, 2016
Essex Flowers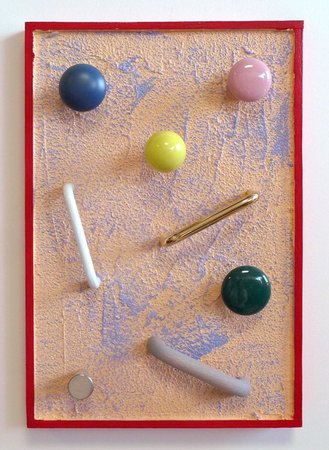 Jeffrey Tranchell is probably one of the most loved guys in the New York art world. Sweet, humble, supportive.  He is also quietly making some amazing works as evidenced by these strange new beasts on view in the booth of Essex Flowers; I plan on rushing right to them at the opening of the fair to try and snap one up for my personal collection.


ARA DYMOND
Mezzanine, 2013
Feuer/Mesler Mesler/Feuer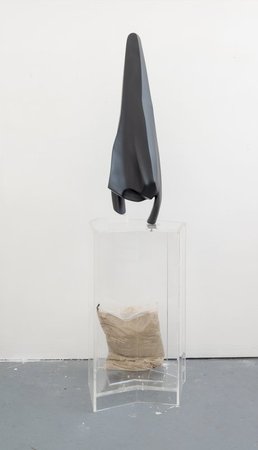 Ara Dymond is one of those artists who has slipped on and off of my radar over a number of years, always bringing fresh, intelligent new bodies of work to the fore. This sculpture is EVERYTHING to me, blending David Hammons, Robert Gober, and a touch of Rachel Harrison. There is an energy here, but also a level of refinement that really makes it stand out.