With the expectation that much of the art world (and collectors) are out of town during summer months, many New York galleries use the steamiest months of the year to experiment with new talent by organizing large group shows. But this July, we've found a great group of emerging artists who are having significant solo shows in New York. If you're in the city this month, be sure to check out these six shows (and one artist-in-residence)—and if you aren't, know that these are the ones to keep on your radar.
WILLA NASATIR
The Whitney Museum of American Art
July 14 - October 1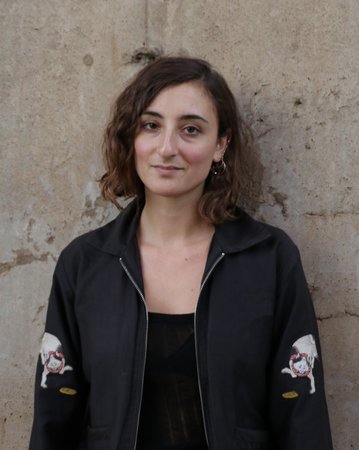 The medium of photography has always had a complex relationship to truth. For the young, New York-based emerging artist Willa Nasatir, photographs represent a process of manipulation, depicting a reality that becomes puzzling and difficult to parse. The artist first makes sculptural still lifes complicated by mirrors and reflections. She then photographs and re-photographs the compositions, and hand-manipulates the results. The final prints evoke surreal, ethereal landscapes that seem out of this world—and call on the viewer's imagination to stitch together loose, if not unresolved, narratives. For her solo show at the Whitney opening July 14th, the artist will show a significant new body of work alongside a selection of works produced over the past few years.
BRANDI TWILLEY
Sargeant's Daughters
July 12 - August 18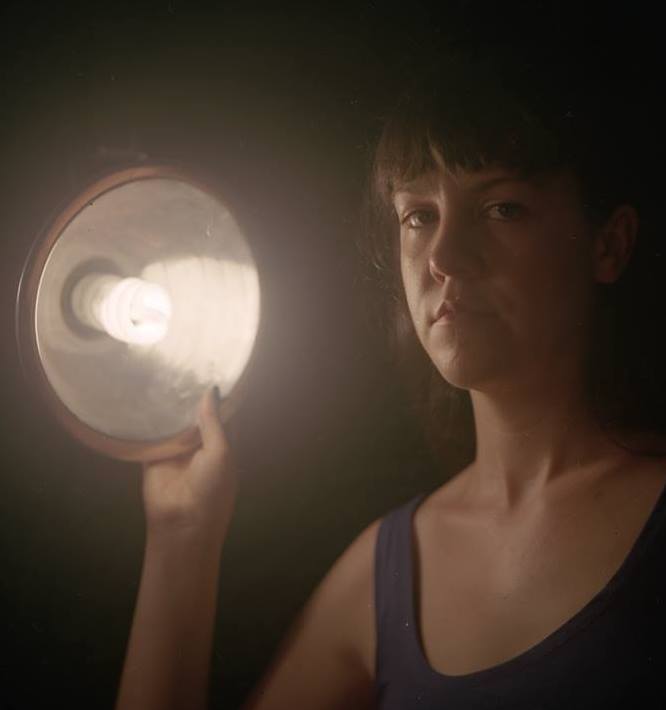 When Twilley was 16 years old, her childhood home in Oklahoma City burned to the ground. (Before the fire, though, the house was already showing signs of strain: trash littered every room, and the roof leaked so badly that Twilley had to sleep under a plastic tarp during heavy storms.) Right after the fire, Twilley made a series of small paintings in order to commit her childhood home to memory. And even though she's come a long way since those original paintings (she's earned an MFA from Yale, was recently named a resident at the Sharpe-Walentas Studio Program, and shows at galleries across New York), she's decided to collaborate with her teenage self for this month's show at Sargeant's Daughters. Where The Fire Started is full of works that are visceral and haunting, painted with such an evocative style that they feel like they were one of the few artifacts recovered from the rubble.
ALVIN BALTROP
Galerie Buchholz
June 29 - August 19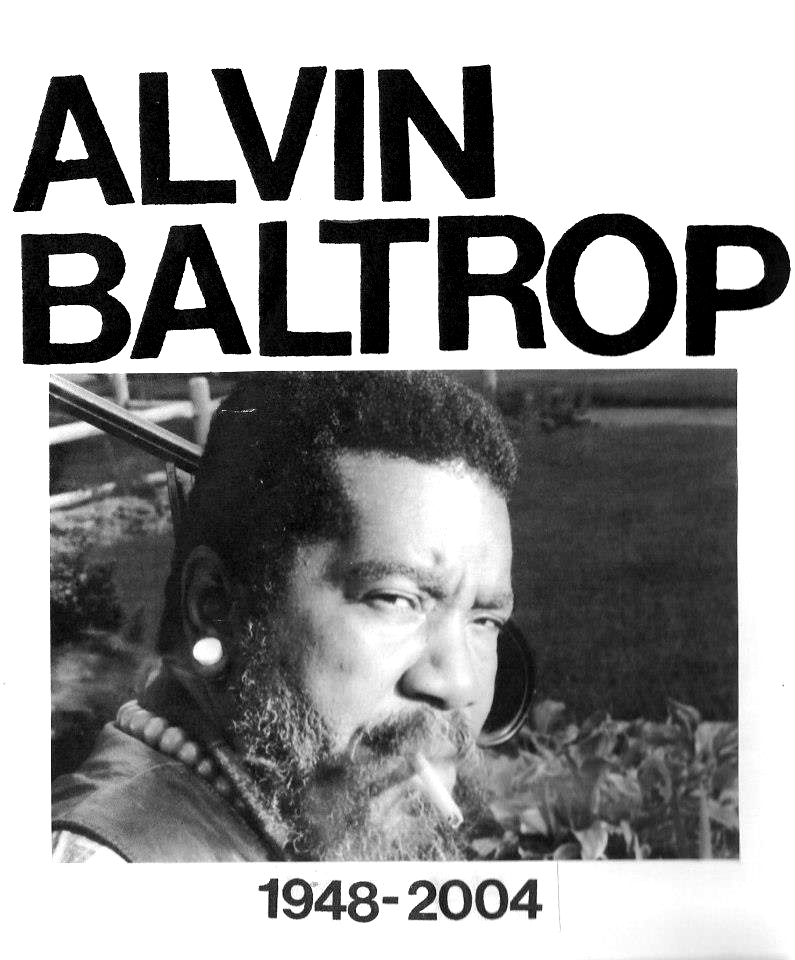 Unlike most of the (very young) artists on this list, the late Alvin Baltrop (1948-2004) got his start in the 1970s when he began photographing a community that spent time on the then-abandoned and dilapidated Hudson River piers, the backdrop for what would later be recognized as pre-AIDS gay culture in New York. The gay African-American photographer wasn't duly recognized during his lifetime, perhaps as a result of the prejudice he found absent at the piers, where rich and poor men of all backgrounds mingled while forced to hide their sexuality from the wider world. A selection of Baltrop's photos from the Hudson River piers, curated by Douglas Crimp, will be on view at Galerie Buchholz until August 19.
DORIS GUO
Real Fine Arts
July 8 - July 30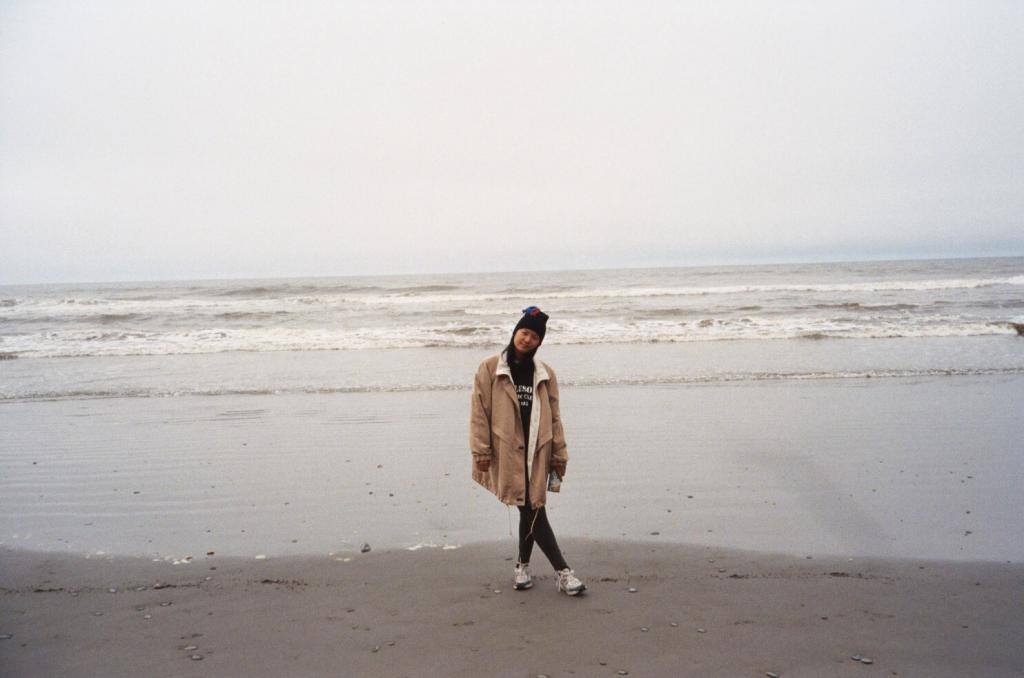 Whether burning or being slowly eaten by birds, Doris Guo's pieces ultimately become artifacts, the mysterious ephemera of a collaboration between an artist and the greater forces of time and nature. Her most recent solo show at G.I.S.S. in Red Hook, Brooklyn took place in a grassy outdoor lot, and was a curious and subtle celebration of the first signs of Spring. Small chairs and a sink made entirely from birdseed hung from a tree, answering a local bird population's dire need for some decent furniture. Nearby, only a discerning observer could spot a bright crop of white ceramic enoki mushrooms sprouting from the ground. Guo has two more solo shows coming up this year, one at Real Fine Arts in Brooklyn in July and one at Ellis King in Dublin in November, giving us a lot to look forward to.
GEETHA THURAIRAJAH
Interstate Projects Residency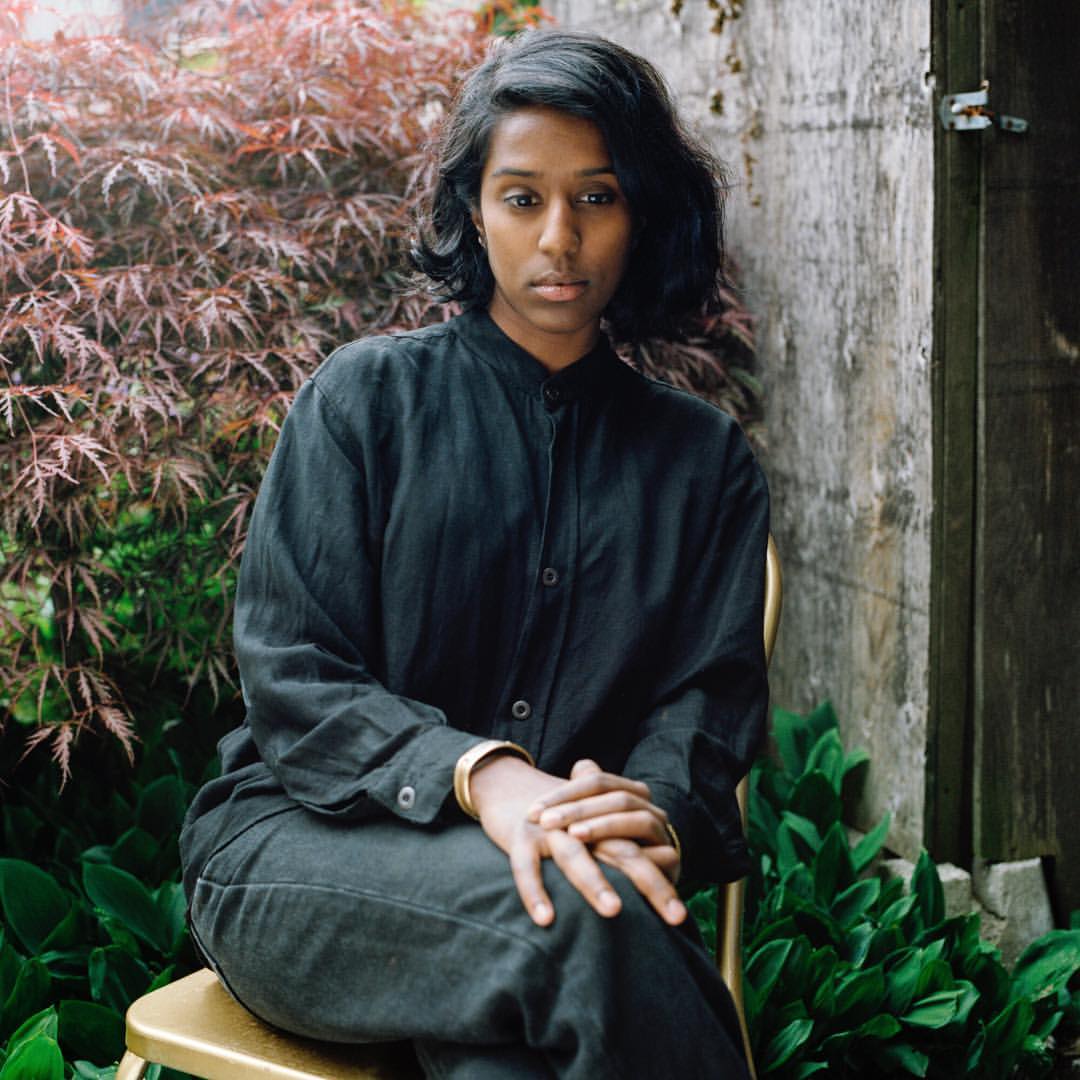 Canadian painter geetha thurairajah's airbrushed canvases are first planned out on computer software. And though her process is tactile and material, the works' reference to computer-generated imagery remains clear. (You might say she fits nicely within the "Frictionless Painters" trend.) But though her technique is surely of-the-times, her subject matter errs on the more traditional: still lifes and portraiture. In a 2016 interview with Editorial Magazine, she cites Gauguin's Tahiti Period (1895-1901) as one of her most enduring artistic influences: " Conceptually, it feels like I'm always reacting against it." As the recipient of the 2016 Toronto Arts Council Visual Arts Grant, thurairajah (the artist spells her name in lowercase) is one of Canada's favorite young painters. Now, after showing in group exhibitions around the world and with multiple solo shows in Canada, the young artist is starting to make her mark on the American art scene with a current residency at Interstate Projects and another at Ox-Bow in the Fall.
WILLIE STEWART
Pioneer Works
June 9 - July 30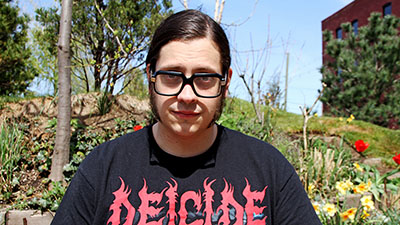 Born in Gallatin, Tennessee to a family of outlaw motorcyclists, Willie Stewart sees Southern subcultures as familiar, if not ripe for appropriation. His current installation
"Grand Ole Opera" at Pioneer Works is an expansive tribute to that world. As part of his residency with the Brooklyn art space, Willie Stewart has collaborated with fellow Stewart and Tennessee native, Brett, to present an Americana that asserts subversion as a hallmark of Southern identity. The expansive installation culls from B-movies, '80s nostalgia, the occult, trailer parks and dive bars—all awash in a fluorescent red light. In keeping with the show's namesake (Nashville's famous Grand Ole Opry), Stewart + Stewart's space doubles as a music venue, hosting its own cast of subverters over the course of the summer, including Lightning Bolt, Dreamcrusher, Sleep and Hank Wood and the Hammerheads.
BUNNY ROGERS
The Whitney Museum of American Art
July 7 - Oct 9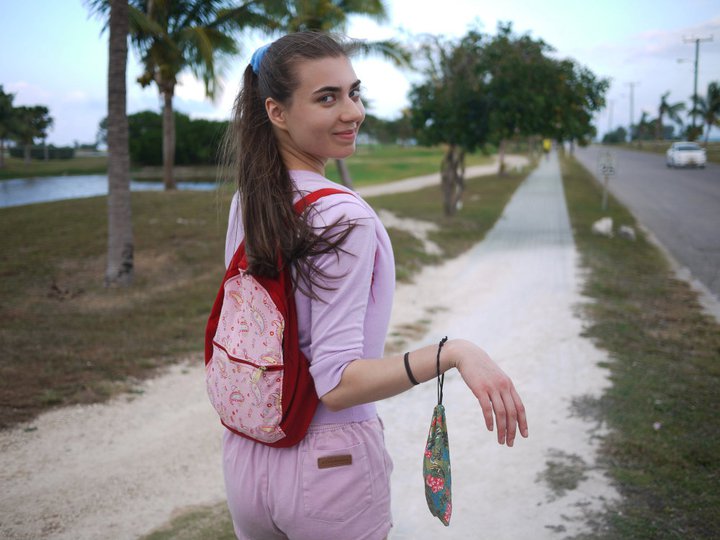 Like many of her generation, artist Bunny Rogers grew up online, finding comfort (and the beginnings of a career in art-making) on Neopets.com, a web 1.0 website that allowed users to look after virtual pets. Since then, Rogers has been making art and poetry mined from her own experiences as an adult who found herself on the internet. Her cartoonish, often anthropomorphized sculptures and videos "explore universal experiences of loss, alienation, and a search for belonging," says the press release for her show at the Whitney, which opened to the public today and is her first museum solo show in the US.