This month is brimming with rising stars, from the diverse range of artists showcased in the Whitney Biennial to several international artists making their first U.S. museum debuts. Here are the nine we've got our radar finely tuned to.
JESSI REAVES

Institute of Contemporary Art Philadelphia, April 28 - Aug 6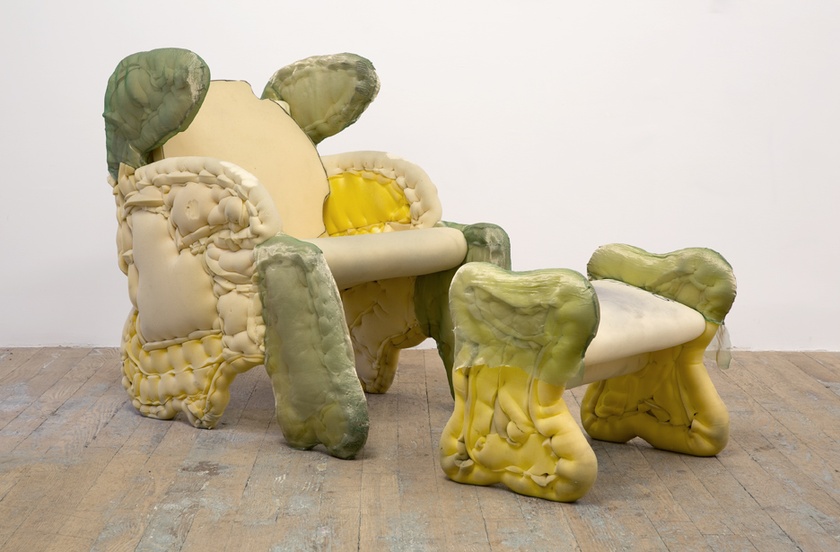 If you visited the Whitney Biennial, the work of Jessi Reaves has probably come in contact with your butt (she made the seating in several of the galleries.) Making sculptures that double as functional furniture, Reaves often uses parts of found bookshelves, chairs, and sofas—owning up to the close the relationship between art and decor, museum display and domestic space. This month the young artist will be showing some new and older works at the Institute of Contemporary Art in Philadelphia in a two-person exhibition with surreal still-life painter Ginny Casey.
TOMÁŠ RAFA

MoMA PS1, New York, April 9 – September 10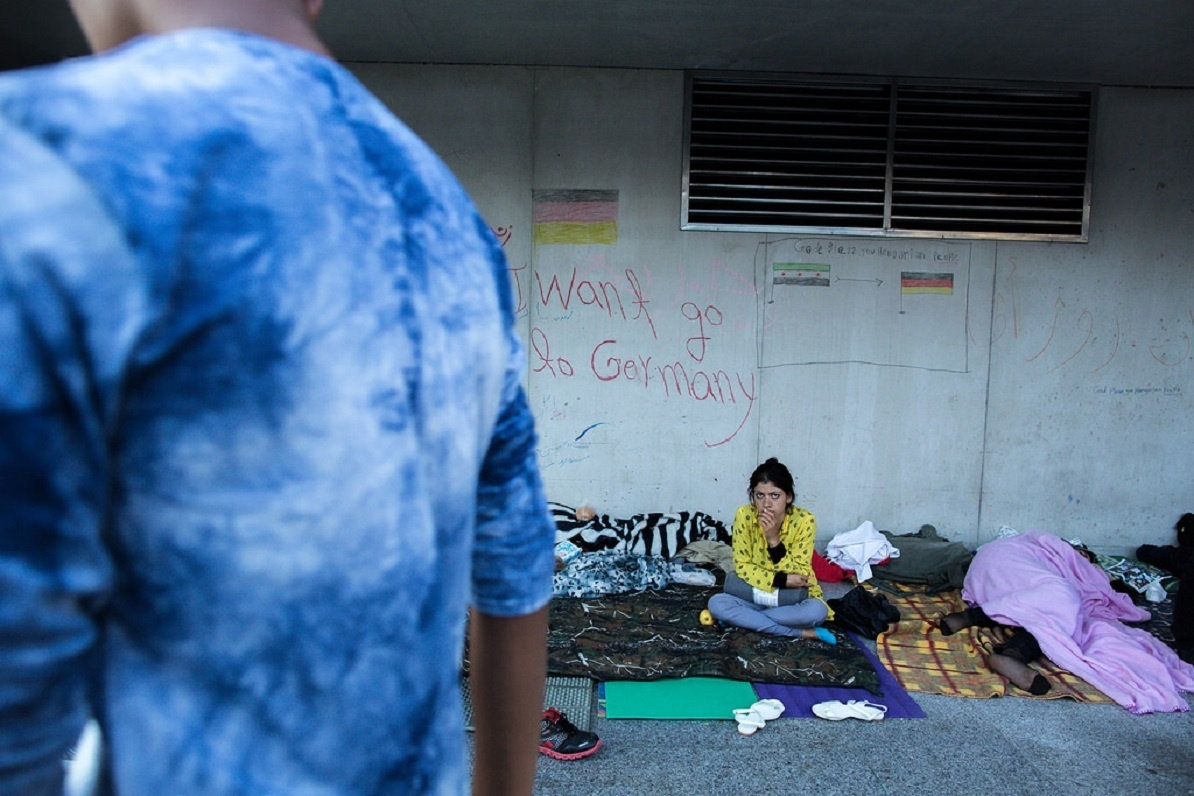 Tomáš Rafa is a Slovakian artist and filmmaker who's been documenting far-right movements across Central Europe since 2009 in cinéma verité style—a method of filmmaking pioneered by French filmmaker Jean Rouch in his 1955 documentary, Jaguar. Rafa's films and photographs track what the artists calls "new nationalisms" and the "tensions between patriotism and nationalism" as they develop, often in conflict with other revolutionary movements. This has led him to, among other places, the Occupy protests in the United States and the 2014 Euromaidan protests in Ukraine. MoMA PS1 will exhibit Rafa's films and photographs beginning this month.
SENGA NENGUDI

Brooklyn Museum, April 21 - Sept 17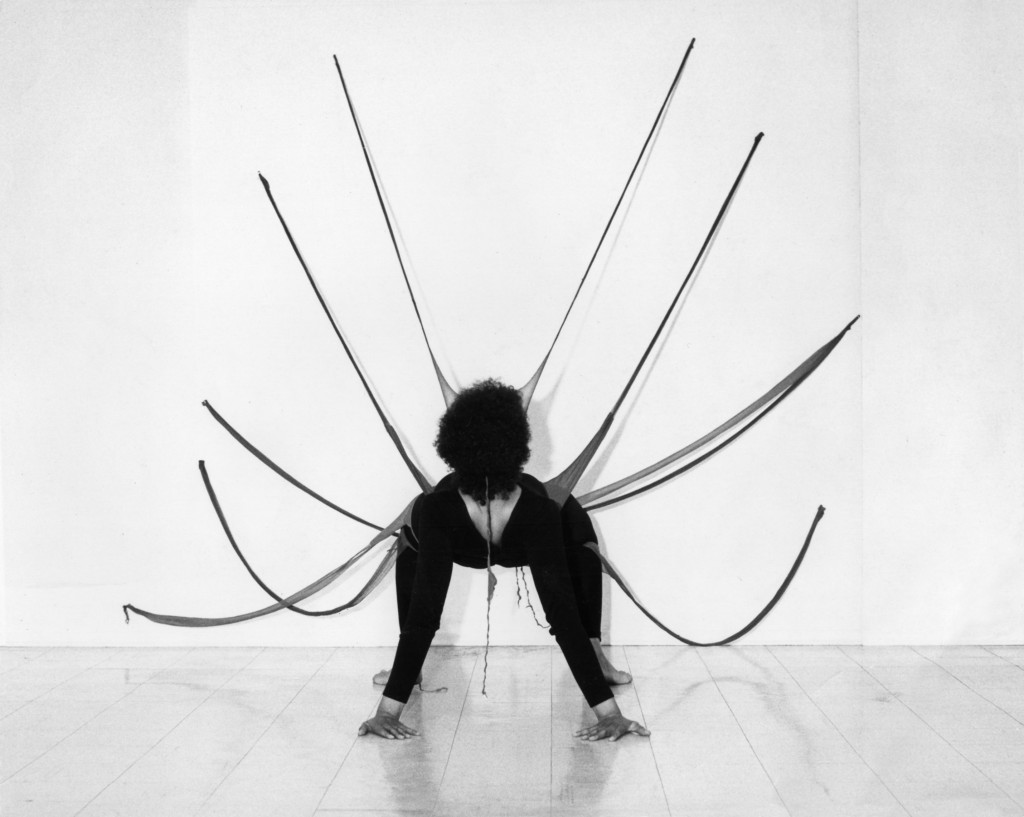 Senga Nengudi is a sculptor and performance artist who hasn't received significant attention until now, despite having made provocative work since the '60s, sometimes in collaboration with big-name artists like David Hammons (whom she actually shared a studio with at some point). "This was the Sixties," once said Hammons. "No one would even speak to her because we were all doing political art…and her work was so 'outrageously' abstract. No one would deal with her because she wasn't doing 'Black Art.'" The African-American artist is most known for her series of sensuous sculptures made from nylon panyhose—a series she's been working on since the 1970s. Last month Nengudi was honored at the United States Artists (USA) Assembly, after recieving a fellowship by USA in 2016, and this month Nengudi's work will be featured in the Brooklyn Museum's "We Wanted a Revolution: Black Radical Women Artists, 1965-85," opening April 21st. Her "outrageously abstract" work will finally be placed within the political context of black radical feminism.
DEANA LAWSON

Rhona Hoffman, Chicago, April 21 - May 26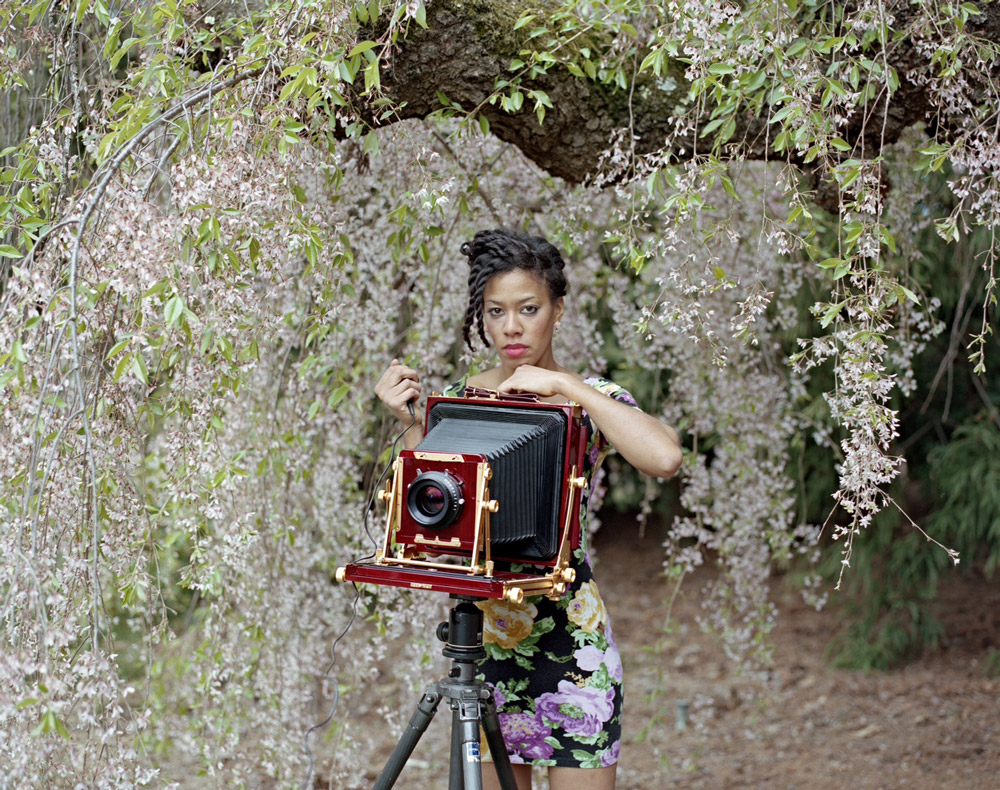 Deana Lawson made a splash last month at the Whitney Biennial with her series of photographs that look as though they're candid snapshots pulled straight out of a family album, but in fact are painstakingly composed and choreographed using strangers as subjects. Her work examines the body's ability to channel personal and social histories, addressing themes of familial legacy, community, romance, and spiritual aesthetics. With emphasis on black culture and its representations, Lawson gives careful attention to lighting and pose to transform and intensify representations of power and liberation through personal and intimate space. Rhona Hoffman Gallery in Chicago opens a solo show of the artist's work late this month.
NARI WARD

Institute of Contemporary Art, Boston, April 26 - Sept 4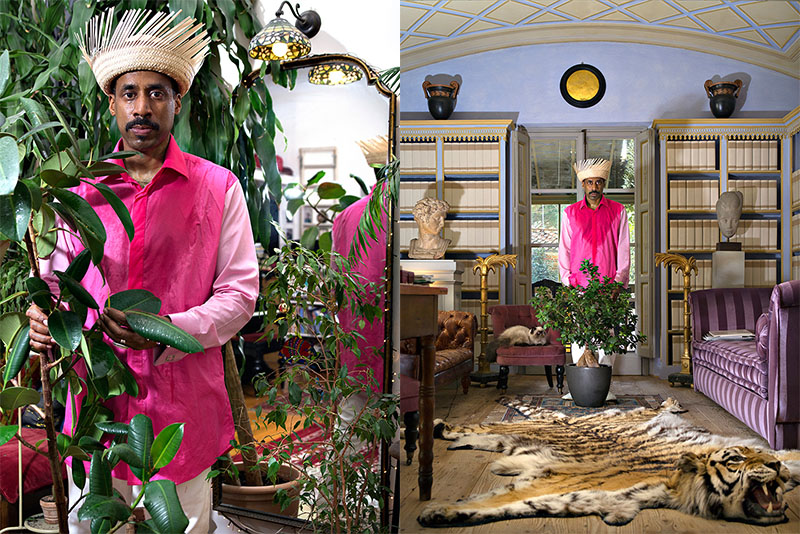 Jamaican artist Nari Ward rose to prominence in New York during the 1990s. Continuing on the legacy of Los Angeles Watts Riot Assemblage artists like Noah Purifoy and John Outterbridge, Ward gathers found objects from urban neighborhoods to make assemblage sculptures that address issues of race, poverty and migration within the Caribbean diaspora and black cultural history. Although Ward has received his fair share of institutional spotlight, this April "Nari Ward: Sun Splashed" opens at the ICA in Boston and will be the largest survey of the artist's work to date. To top off his mid-career retrospective, Ward was the recipient of the 2017 Vilcek Prizes for the Arts this week.
An-My Lê

Whitney Biennial, New York, March 17 - June 11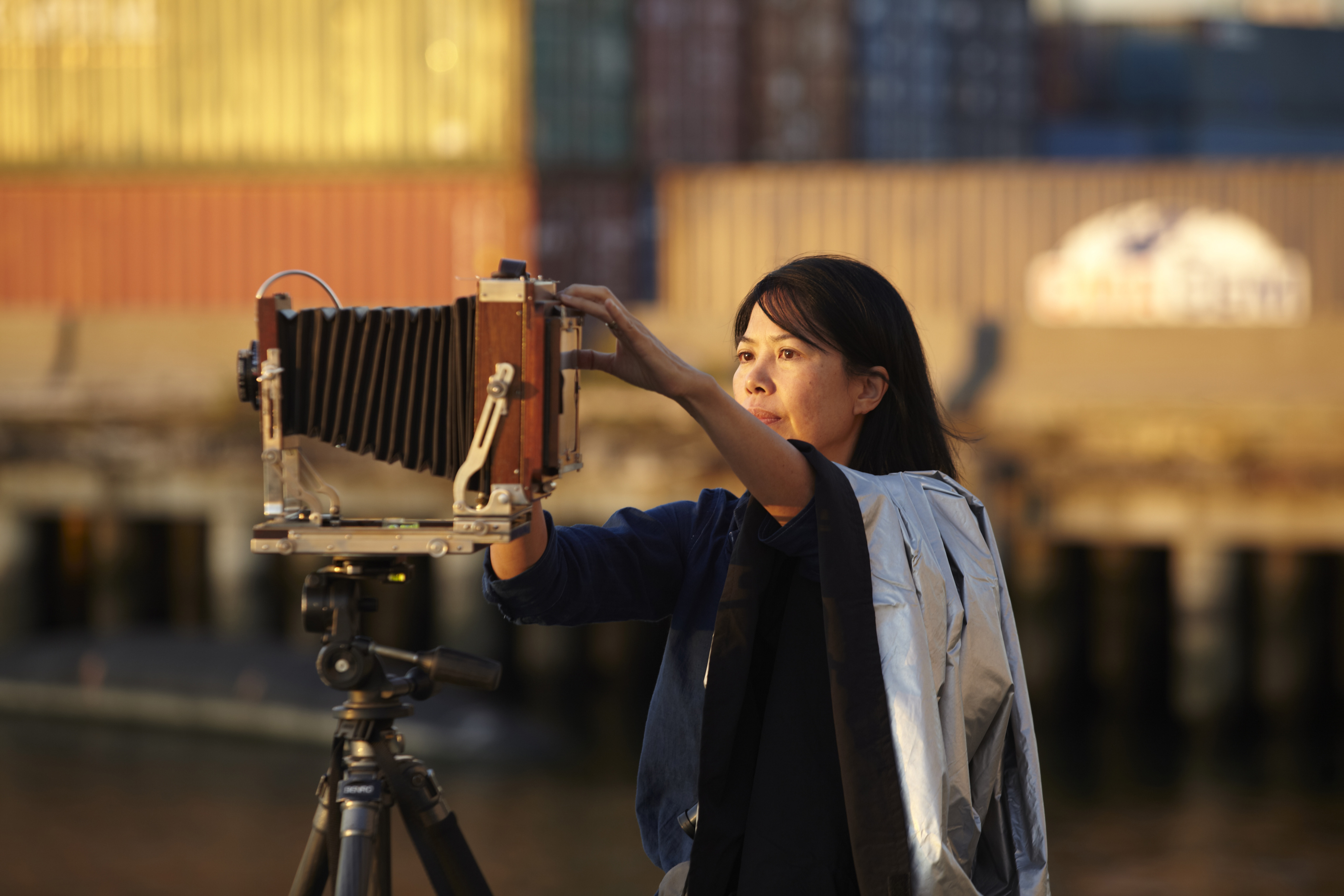 An-My Lê emigrated to the United States as a political refugee from Vietnam in 1975. Thirty-seven years later, in 2012, she was the recipient of the MacArthur Foundation "Genius Grant" Fellowship for her photographs documenting American history. Her subjects include contemporary depictions of Vietnam's war-torn landscapes and re-enactments of the Vietnam War staged in South Carolina. Two photographs from her latest series, The Silent General, which examines the legacy of the Confederate Army, were included in this year's Whitney Biennial, and the museum will also exhibit her work in an upcoming exhibition called On Limits opening May 24. Catch the artist discussing her work in conversation with fellow On Limits exhibitor Jason Simon and select curatorial fellows from the Whitney's Independent Study Program on June 3rd.
TANIA PÉREZ CÓRDOVA

Museum of Contemporary Art, Chicago, April 15 - Aug 20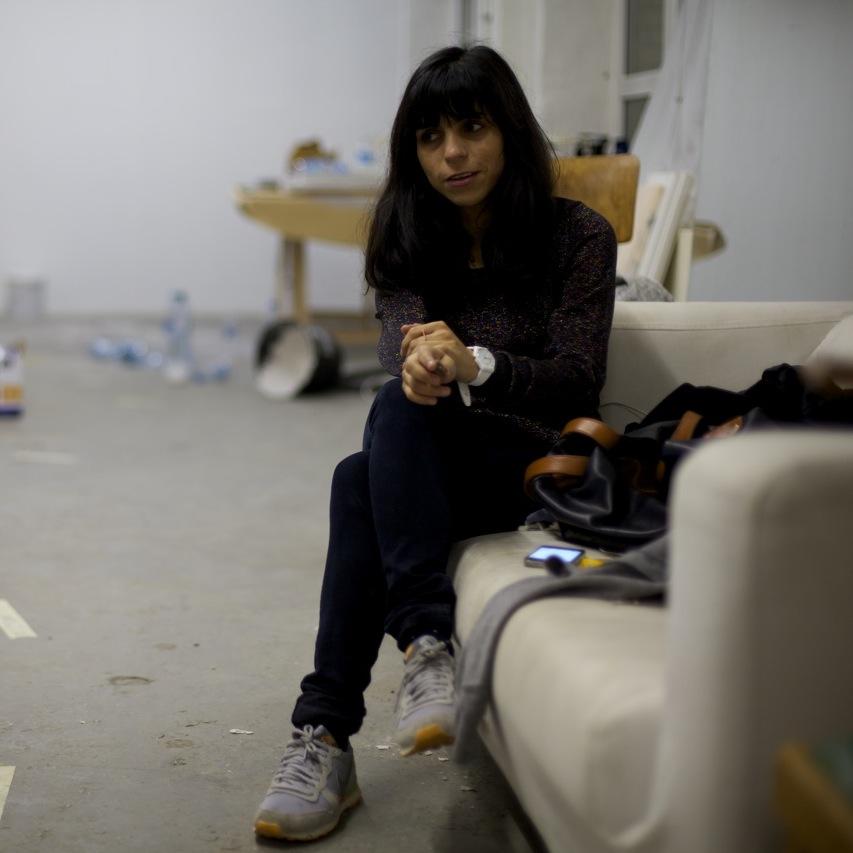 Mexican artist Tania Pérez Córdova will open her first solo museum presentation in the US this month at the Museum of Contemporary Art in Chicago, as part of the MCA's Ascendant Artists series, which shows artists with "mature" work who have yet to have a major museum exhibition (in other words, are artists to watch.) Cordova's sculptures operate as what the artist likes to call "contemporary relics," performative artworks that, although static, hint at an active contemporary life—"a borrowed gold earring is suspended form a bronze cast, an active credit card is inserted in a clay platter, a stranger's SIM card is embedded in a terra-cotta slab."
ANDREA CRESPO

Downs & Ross, New York, March 19 - April 23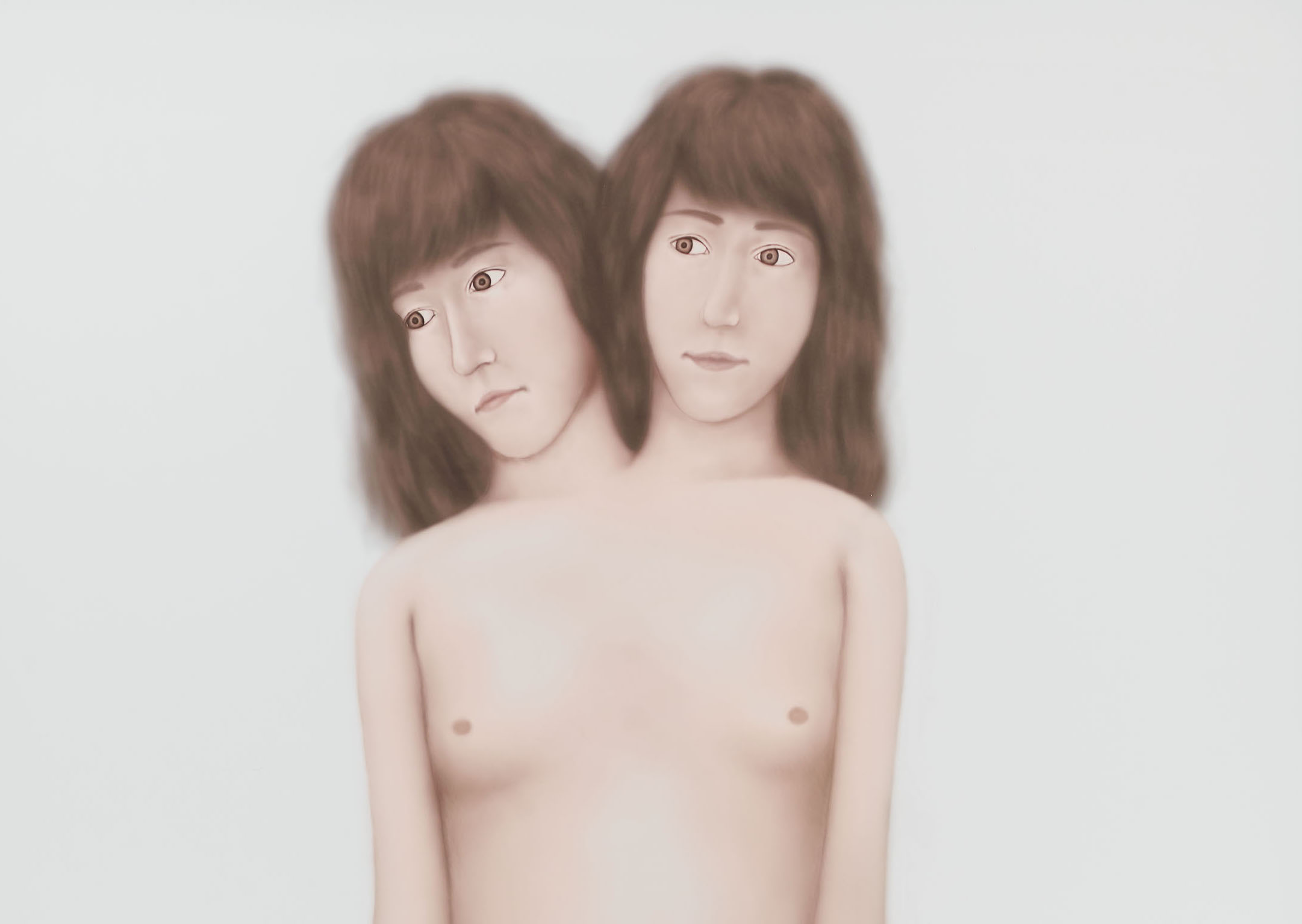 Twenty-four-year-old Andrea Crespo has had a busy (and impressive) few years, exhibiting at big-league institution like The Whitney, ICA London, New Museum (online), Swiss Institute, Serpentine Galleries, and The Kitchen since the beginning of 2015. A self-described "transgender 'dicephalophilic' person with a diagnosis of Asperger syndrome," Crespo's body image has been deeply impacted by conjoined twins Abby and Brittany Hensel, who the artist has been emotionally invested in for the past decade after viewing them on various media outlets since they first appeard on The Learning Channel in 2006. Spanning the two Lower East Side venues that make up Downs & Ross (formerly Tomorrow Gallery and Hester, respectively), Crespo's solo exhibition explores the artist's unique, deep-seated relationship to these conjoined twins with a feature-length autobiographical film, prints on stretched satin, and translucent window-hung pieces featuring naturalistic digital renderings of the Hensels that the artist drew using a tablet. 
IAN CHENG

MoMA PS1, April 9 – September 25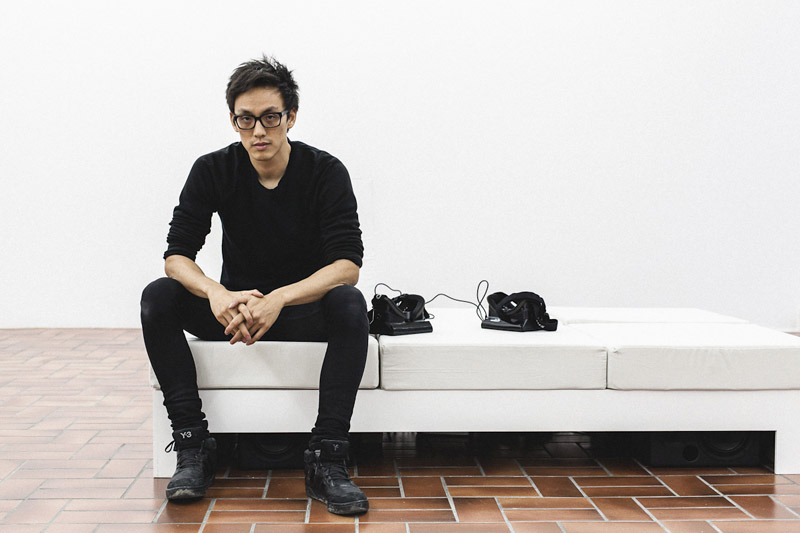 Ian Cheng coined a new art form: "live simulation art," which unlike other media-based art forms, has open-ended animations with no finite duration, no fixed outcome, no set narrative. Using both algorithmically-generated and human-made content, his simulations or "virtual ecosystems" explore the history of consciousness and cognitive evolution. Opening this month is the artist's first solo museum presentation in the US. Emissary, which was recently acquired by MoMA, will be on view at the New York museum beginning April 9th. For more on this conceptually and technologically impressive work, read our interview between Artspace's Dylan Kerr and the innovative artist.
[related-works-module]