The art world may be winding down for summer, but that doesn't mean artists are taking a break from their work. Here are nine artists—from those circulating in the artist-run gallery circuit, to late-career artists having major retrospectives—you should be thinking about this month.
NARI WARD
Institute of Contemporary Art, Boston
April 26 – September 4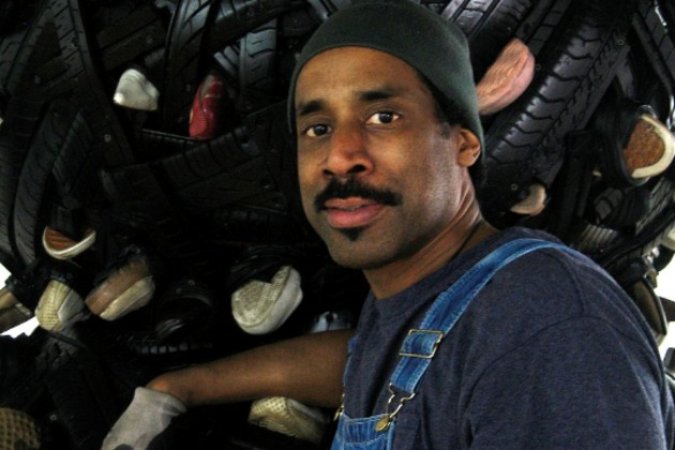 Currently on view at ICA Boston is the largest survey of the work of Nari Ward, a Jamaican-born artist who came up in New York City in the 1990s. Ward's experimental use of found objects like shopping carts, soda, shoelaces, and fire escapes point to social and political issues like poverty, race, and consumer culture. A mix of debris and treasure, his pieces ask us to question how we've come to value the objects that surround us. To call Ward a rising star wouldn't be accurate—he was included in the 2006 Whitney Biennial, Documenta XI, the New Museum, Walker Art Center, and the MCA Detroit—but this exhibition is the most comprehensive survey to date.
EVELYN TAOCHENG WANG
Carlos/Ishikawa , London
May 5 – June 17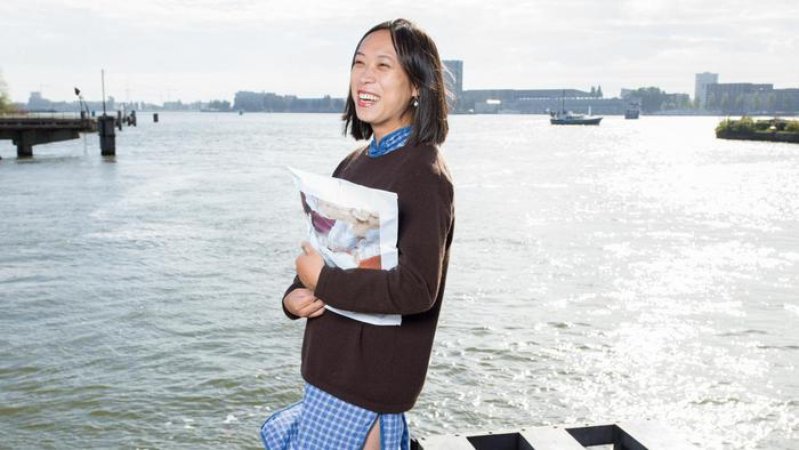 Having lived in China, Germany, and the Netherlands it's no surprise that the work of Evelyn Taocheng Wang is influenced by a variety of traditions and cultures. As a transgender women who grew up in Chengdu, Wang mines her own experiences for subject matter, and uses iconographic aesthetics from East and West to explore cultural stereotypes, gender idenity, desire, and lonliness. This is the artists first solo show in London and it involves drawings on rice paper, video, and text—just a few of the many media she employs, like sculpture, installation, and performance.
CAMERON ROWLAND
Galerie Buchholz, Cologne
April 23 – July 29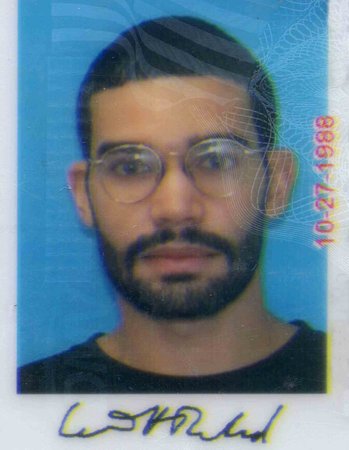 Cameron Rowland's research-heavy work isn't a spectacle that easily catches the eye, but if you take the time to dig into it, it will take strong hold of your attention. Exhibitions typically involve printed documents of contractual agreements alongside objects that, though aesthetically banal, hold meaningful social value. In his current show "Birmingham" the artist examines the convict lease system that in many Southern US counties replaced slave labor during Reconstruction and into the Jim Crow era. Slaves were property and thus slave owners had the financial incentive to keep their slaves alive and in good health, but incarcerated ex-slaves, who were leased to businesses, were replaceable, leading many white business owners to mistreat or even kill their black incarcerated laborers. Rowland's exhibition displays sections of railway produced by companies that both utilized the convict lease system, and transported goods manufactured by convicts—making space for dialogue that may shed some light on how, to this day, corporations profit at the expense of the oppressed.
ULTRA VIOLET PRODUCTION HOUSE
Bahamas Biennale, Detroit
May 27 - July 15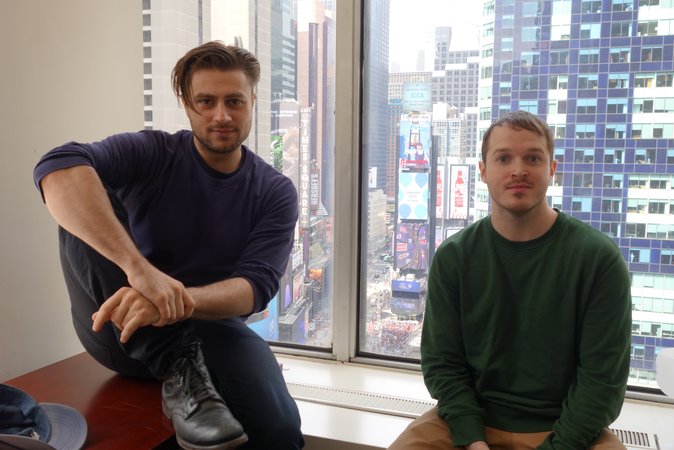 Though Joshua Citarella and Brad Troemel each have their own careers as solo artists, they've been collaborating for the past two years on Ultra Violet Production House: a project that lives as an Etsy store where the artists advertise artworks that are digitally composited (rather than fabricated and photographed) and that people can purchase and assemble themselves using DIY material kits. ( For more on the project, read our interview with Joshua Citarella. ) For their first solo show as Ultra Violet Production House, Citarella and Troemel have chosen to materialize 20 works (out of the 200 they've conceived of and rendered over the past two years) that specifically reference art and art history (as opposed to some of the other subjects they've tackled like interior design, small business proposals, and food.) As the inaugural show in Detroit's Bahamas Biennale 's new 2,000-square-foot exhibition space, "Showroom" will be a testament to how well Ultra Violet Production House's "products" function as viable, materialized works of art, in addition to chuckle-worthy digitally-rendered thought experiments.
MARISA MERZ
The Hammer Museum, Los Angeles
June 4 – August 20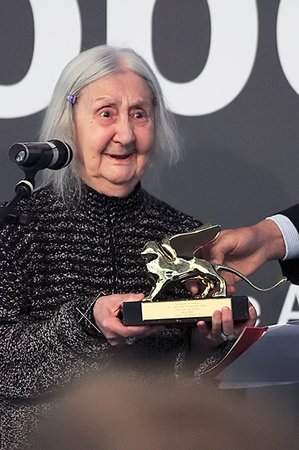 The first retrospective of Italian artist Marisa Merz closed at the Metropolitan Museum of Art in New York on May 7 th , but for those of you on the West Coast, you'll have the chance to see the same historic show at the Hammer Museum this summer. Merz was the only major female player in the Arte Povera movement of the late 1960s involving a group of artists that rejected Italy's preoccupation with commodity culture in favor of "poor" materials—objects like rags, trash, and soil. The retrospective covers five decades of work beginning with Merz's early experiments with "poor" materials and ending with her late-career, large-scale installations.
ANICKA YI
Guggennheim, New York
April 21 – July 5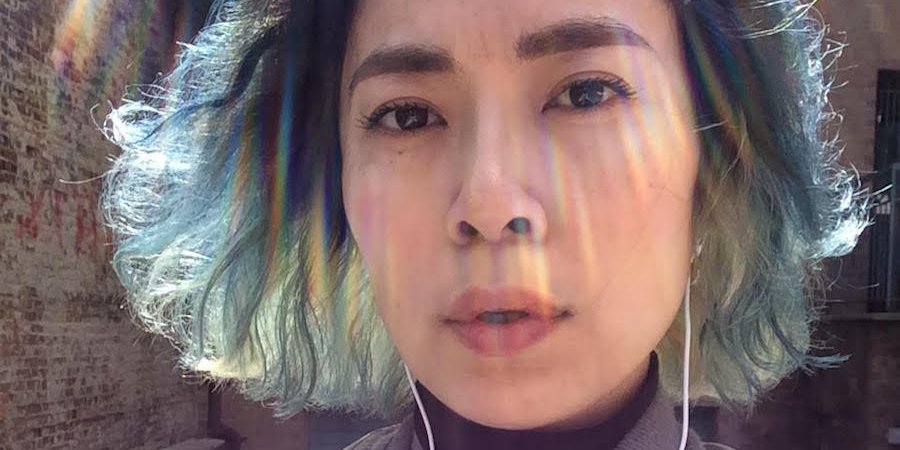 Cultivated bacteria sampled from Chinatown, ant colonies, and the scent of body odor: if it weren't for Anicka Yi's beautiful and elegant transformation of these icky "materials," we wouldn't step any where near them. The Hugo Boss Prize winner uses these unconventional materials (and organisms) to examine "a biopolitics of the senses," setting up an environment that tests how our assumptions about race, gender, and class shape how we physically perceive the environments that surround us. Getting her start at the artist-run space 47 Canal in New York's Lower East Side (where the artist is still represented), Yi has come a long way in winning this prize, beating out a short list of big-name finalists—folks like Tania Bruguera, Mark Lecky, Ralph Lemon, Laura Owens , and Wael Shawky .
AARON TAYLOR KUFFNER
Hammer Museum, Los Angeles
June 4 – August 13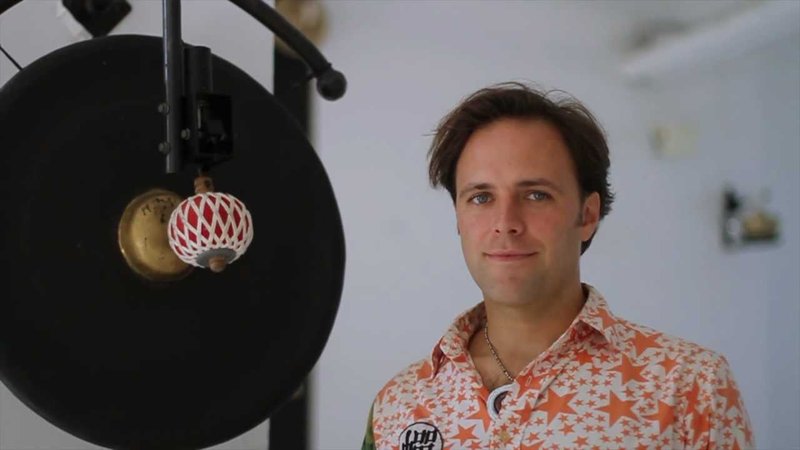 Running along Marisa Merz's retrospective at the Hammer Museum is conceptual artist Aaron Taylor Kuffner's "Gamelatron Sanctuary," an immersive sound installation that mixes traditional Indonesian musical instruments with modern-day robotics. The five-part kinetic sculpture that sits on the museum's terrace is site-responsive, playing music that the artist hopes will provide a calming respite for visitors. It's not entirely clear what the American artist's relationship with Indonesian culture is other than that of appropriation, though the press release does mention that Kuffner did create this installation in partnership with (unnamed) Balinese master craftsmen.
DAVID LYNCH
Showtime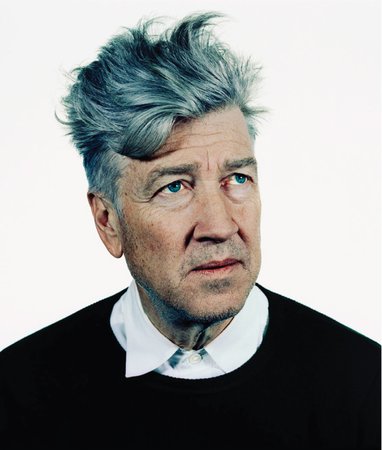 No, David Lynch doesn't have a major exhibition on currently on view—though we are seeing a renewed interest in the multi-talented director/producer/musician/visiual artist since the release of Twin Peaks: The Return —the Showtime television series that continues the 1990-91 ABC series that has garnered a cult-like following, to say the least. Though Lynch may be best known for creating Twin Peaks and other dark, non-linear, surrealist cult films ( Eraserhead, 1997; The Elephant Man, 1980; Dune, 1984; Blue Velvet, 1986; Mulholland Drive, 2001), Lynch is also painter, printmaker collage artist. Lynch studied painting before working in film, studying at the School of the Academy of Fine Arts in Boston before enrolling in the Pennsylvania Academy of Fine Arts in the '60s.
FIN SIMONETTI
Good Weather , North Little Rock
June 3 – July 15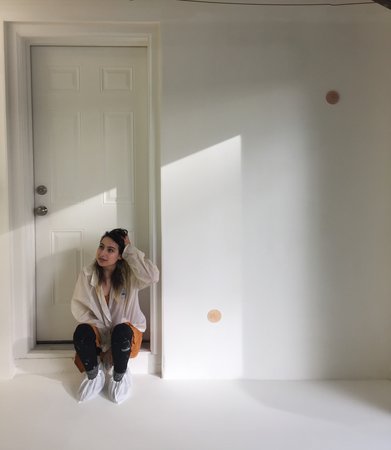 To New York's artist-run gallery scene, the emerging Canadian-born, New York-based artist and musician Fin Simonetti is known for her drawn tableaus rendered in red pen ink, depicting women both fighting and caressing one another. For her first solo show in the US at North Little Rock's Good Weather, the artist has traded in her pen for a chisel, adopting marble as a medium after her father passed in November (he was a marble sculptor.) The ambitious artist is worth keeping an eye on during her busy upcoming year: a two-person show at Brooklyn's SIGNAL in July, a solo at Interstate Projects in October, and a two-person show at Hotel Art Pavilion next year.