The celebrated photographer Stephen Shore ' s career began when he caught a lucky break after dropping out of high school: he fell in with Andy Warhol and his raucous gang of Factory "workers," "Superstars," and assorted groupies. Through his knack for the camera and his affable vibe, Shore became the unofficial documentarian of Warhol's circle from 1965 to 1967, capturing their now-legendary antics and solidifying their mythic status in the annals of New York hedonism (not to mention art history).
Now, Phaidon 's new monograph of Shore's photos from that era, Factory: Andy Warhol , presents rarely seen images from the Pop artist's circle accompanied by anecdotes from their subjects and other witnesses, from members of the Velvet Underground and the infamous Superstars to Warhol and his closest confidants. Here, below, are 10 of the most riveting snapshots of this fabled moment in history. (You can get the book here for a full immersion into this heady time.)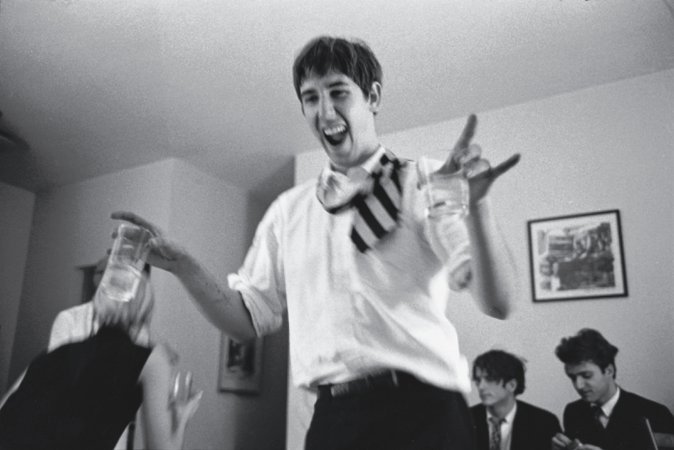 Edmund Hennessy, one of the Cambridge crowd, in Dorothy Dean's apartment; Gerard Malanga in background next to unidentified man

"In the early seventies, I gave a party in my apartment on West 82nd Street. Naturally Dorothy Dean was invited. As usual, she got very drunk; as usual, she was the last to leave. But she couldn't find her purse. 'One of your goddamn faggot friends has stolen my purse! They're probably breaking into my apartment right now.' She was in such a state that I called an all-night locksmith, asked him to come to my place, and then we would all go down to her place on Morton Street, and I would pay to have a new lock installed. She asked for another drink, and I should have known better than to make it for her.
"As soon as the diminutive Puerto Rican locksmith appeared at my door, Dorothy instantly shrieked at him, 'You goddamn faggot, you stole my purse!' Then she pulled the astonished man to the floor, where she kicked and throttled him. I was so upset that I dialed 911. The police were there in no time. Imagine their surprise when Dorothy, briefly releasing her grip on the locksmith's neck, shouted at them, 'You goddamn faggots, you stole my purse!' They subdued her and began to search for her purse. They looked under couches, under beds, in cupboards, everywhere.

"Suddenly one of the men gave a cry of triumph. He had found the purse in my oven! 'Oh, yes,' Dorothy said, 'I remember now. I put it in the oven when I first arrived at the party so that no one would steal it.' Dorothy was so overjoyed that she wanted to reward the police for their diligence. She opened the purse and began to offer the cops marijuana and other drugs! Fortunately, they thought she was just joking, laughed it off, patted her on the back, and left. Afterwards I discovered that she was not joking at all and that she had tons of illegal drugs in that purse." – Edmund Hennessy, Factory regular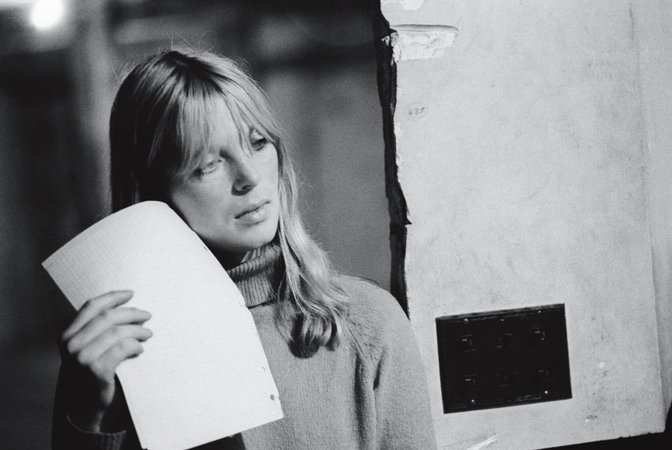 Nico

"Nico and I were dear friends. Then she got impossible. The first time I met her, she came to my assassination party in '63. In my loft on 23rd Street, where Edie had lived and everybody. It was one week after Kennedy's assassination. I was giving the party, because everyone was down from Harvard. Then I thought of calling it off, then I thought I really should have it, because everyone needs a party. Nico came in with Denis Deegan and an Argentine guy and went over to the punch bowl—all I served, because all I could afford was cheap vodka and grapefruit juice. A giant punch bowl. Nico put her head back and ladled the punch right into her mouth; she didn't even bother with a glass.

"People stood back; they made this ten-foot circle and asked, 'Who is this woman?' Then it started to get around that she was the person in La Dolce Vita . She was very scary. She immediately picked up my friend, Seymour, who was from an Orthodox Jewish family in Brooklyn and very gay. She seduced him and became his lover. She taught him how to have sex with women." – Danny Fields, manager for the Velvet Underground


"Nico was the most beautiful person who ever lived. She comes out of the European avant-garde, the model world, la dolce vita. The first time I met her she was staying at the Hotel Earle, learning Bob Dylan's 'I'll Keep It With Mine.' She was very taken with Lou Reed and wanted to hook up with the Velvets. We talked about poetry a good deal. I taught her a little Greek.
"Nico was born in Cologne in 1938. She grew up during World War II and lived in Cologne and in what became East Germany; her grandfather lived in the eastern part of Germany. I think she had some Polish blood, too. She remembered visiting her grandfather in the later years of the war. He was a railroad switchman. She remembered the death trains going by. She remembered hands coming out of the trains. She was six or seven years old.

"Nico was billed as the moon goddess. She was a remote and otherworldly creature, with that incredible voice and an incredible sensibility. She was a genuine anarchist, devoted to a kind of destruction, although she had periods of coherence, at various points. I was very fond of her." – Donald Lyons, theater critic and Factory habitué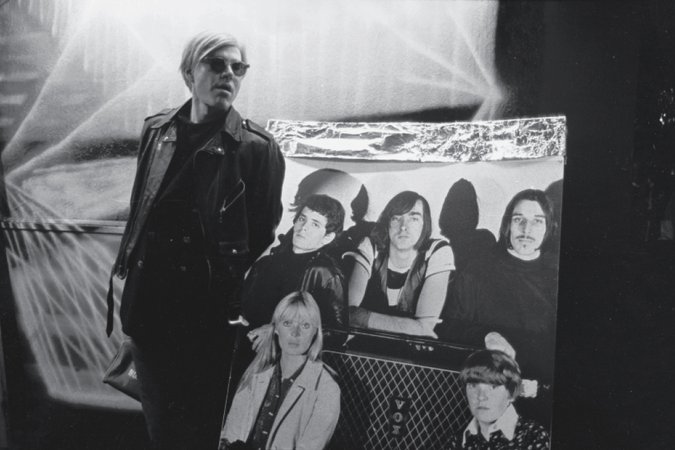 Warhol and The Velvet Underground

"Andy wanted to get my father to finance a discotheque. He approached my father for financing, to establish it apart from the Dom [Warhol and Paul Morrissey's East Village nightclub], to have his own place. To get my father interested, Andy presented him with the books that were kept of the Velvet Underground. My father called one day and said, 'You gotta see this.' There were expense accounts. '$5 cab fare.' And every day it ended with '$10 for H, for John's toothache.' Rubin, Reed. It was in the books." – Stephen Shore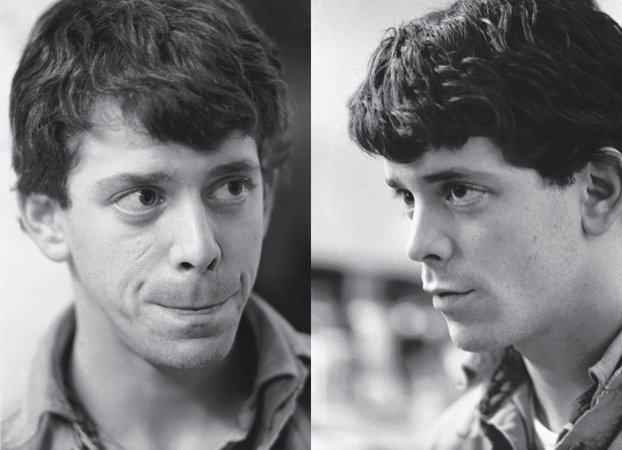 Lou Reed

"When I first met Lou, he was in a very fragile state, an insecure and paranoid frame of mind. I was borderline paranoid, too, and considering all the drugs that were going on—I milked it for what it was worth. He didn't really have an idea about what he wanted to do. I knew what I didn't want to do, but I had no idea what the rest of it was going to be. For me at least there was some kind of theory that you put this and that together, and you have something interesting going on. There was a cast of characters that seemed to make sense, I could rely on to cover a lot of ground.

"The point was to get Lou to make things up on the spot. It was magic to him, and it was always fun to see him surprise himself at what could happen. I think he was astonished by what I was doing. He didn't understand what the hell anybody was doing holding a note for two hours, but he understood the cachet of the avant-garde and what that meant." – John Cale, Velvet Underground member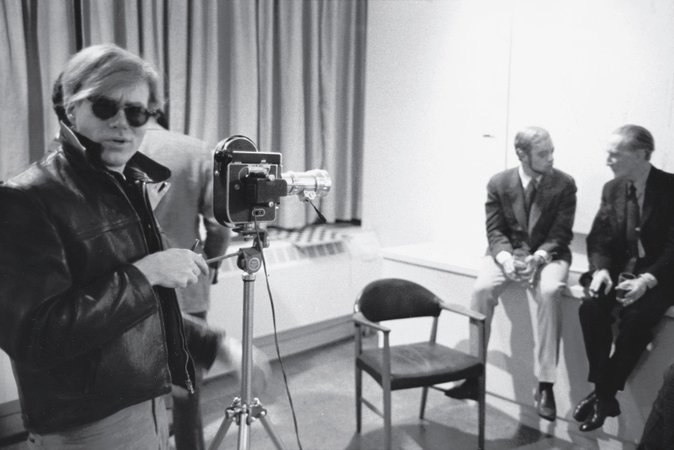 Warhol, Sam Green, and Marcel Duchamp

"Andy's looking at me, making some kind of funny face for the camera. I don't know what that expression means. It may have something to do with being uptown. It may have something to do with photographing Duchamp." – Stephen Shore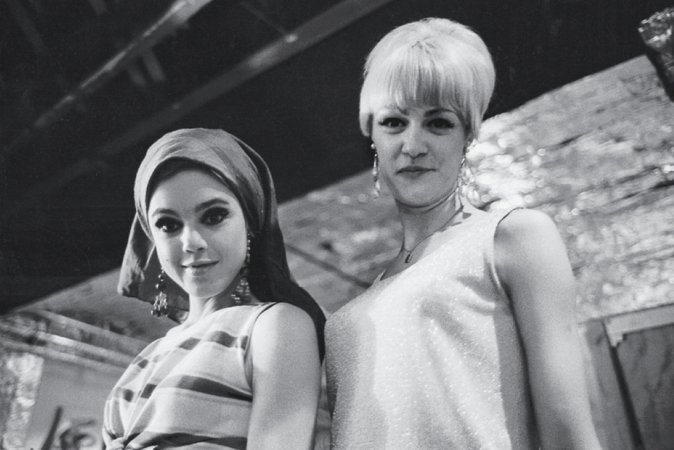 Edie Sedgwick and Ingrid Superstar (Ingrid von Schefflin)

"Andy loved to manipulate and control people, and his vengeance against Edie, who was becoming more distant before the final blow, was Ingrid Superstar. The picture of Ingrid and Edie together is telling. This was Ingrid's entry into the Warhol scene, brought in by Chuck Wein, who was also getting even with Edie. I came up with the name Ingrid Superstar, because you can't top that. Ingrid tried her hardest, not to demean her at all, because Ingrid was a sweetheart, but Ingrid just totally lacked class. It was fake. She was this girl from a working-class background in Jersey with a Jersey accent. She couldn't escape her background. This was almost a humiliating factor to Edie, who never was a snob to begin with. That only goes to show you Andy's lack of class in that situation. His insensitivity towards people's feelings. It was hypocrisy." – Gerard Malanga, Warhol's Factory aide-de-camp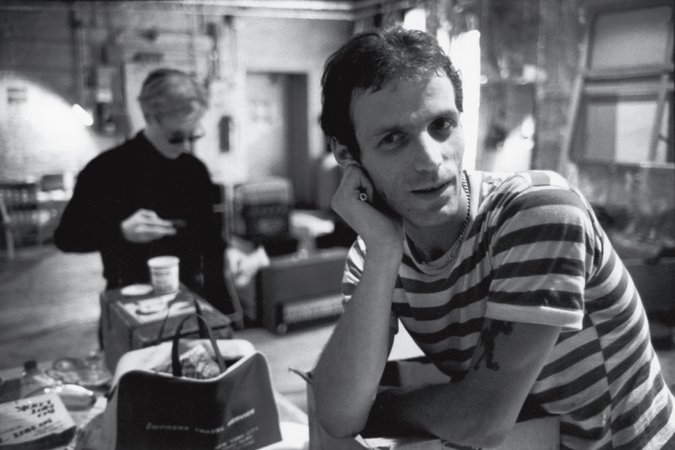 Billy Name, Factory foreman, photographer, responsible for "silvering" the Factory, and Warhol

"In '63, '64, Andy and I would go to gallery openings. He would drink alcohol—that's what people did then—but he stopped, because his nose would always get really red and start to puff up, and he didn't like the way it looked. He didn't take anything. The only thing he ever took was Obetrol, a very mellow diet pill—amphetamine—which he got on prescription." – Billy Name, Factory stalwart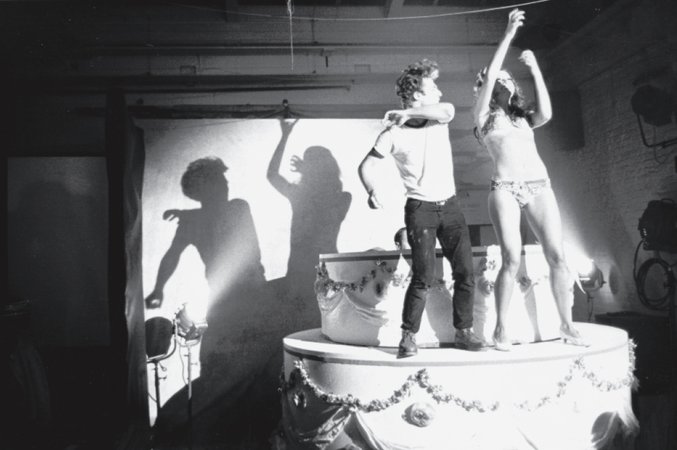 Gerard Malanga, Sally Kirkland

"Dancing at a party in the penthouse of Mr. Kenneth [Jackie Kennedy's hairstylist]. I slugged him in the face, slapped him really; he wouldn't let my friends in. So I hit him, then I left with my friends." –  Gerard Malanga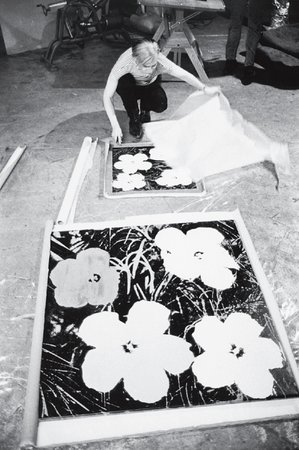 Warhol silk-screening Flowers

Flowers , first shown at Leo Castelli Gallery (1964); and later shown at Galerie Ileana Sonnabend (Paris, 1965), where Warhol announced his decision to "retire" from painting and concentrate on filmmaking. – Editors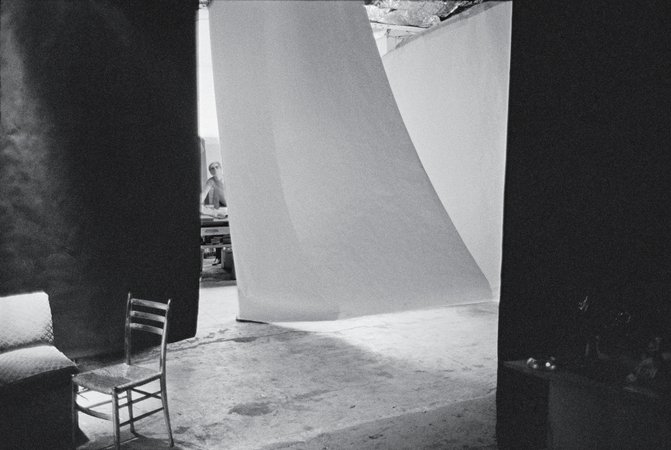 Andy Warhol

"I don't really feel all these people with me every day at the Factory are just hanging around me; I'm more hanging around them.... I think we're a vacuum here at the Factory; it's great. I like being a vacuum; it leaves me alone to work. We are bothered, though; we have cops coming up all the time; they think we're doing awful things and we aren't.... Anybody who comes by here is welcome; it's just that we're trying to do some work here." – Andy Warhol
[related-works-module]