When building a collection, the natural impulse is to start with the familiar – artists you already understand, pieces which reference areas and times that you know or your own personal history, and standard, 2-D formats. There's nothing wrong with this – maintaining a focus and buying in line with one's own tastes rather than speculating remains fail-safe advice to any collector in any field – but there's much to be said for exploring further afield. While this happens naturally as one's artistic knowledge and confidence grows, relatively few collectors step into the realm of more formally ambitious work. But for those that do, Artspace's growing collection of New Media offers a useful edit.
This is essentially our work that doesn't fit into the regular pigeonholes of prints, photographs, paintings or sculpture. It covers everything from video to sets of display monitors, digital files to arrangements of polyurethane foam and electronic mechanisms. Some collectors are reticent to buy work which they think requires a gallery-like setting to do it justice, but all this work can compliment your surroundings in the same way as more conventional pieces – and the impact may well be greater than that created by a regular print or painting. Here are our picks of some new media works, available now if you're feeling a little bold…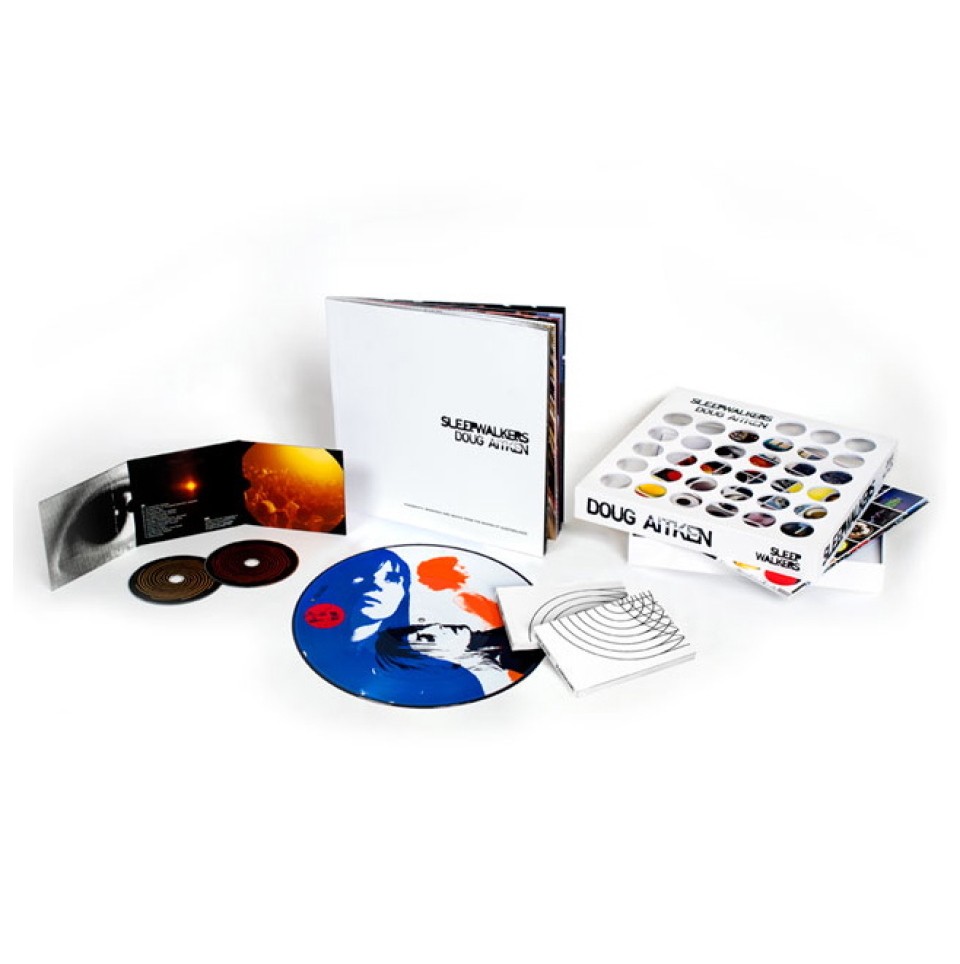 The Sleepwalker's Box , 2012 by Doug Aitken
Aitken is one of contemporary art's most versatile characters, creating everything from site-specific installations to multi-channel video and sound art, with work floating in hot air balloons above Massachusetts and anchored to the ocean floor off the coast of California. His Mirage piece of 2017 was a full sized mirrored building in the desert of Coachella, which subsequently reiterated in Detroit and Gstaad. One of his landmark performances was The Sleepwalkers (2007), which took over the Museum of Modern Art in New York and included actors Donald Sutherland and Tilda Swinton and musicians including Cat Power in five interlinked silent films, screened at large scale across eight projections using the exterior walls of the gallery as a canvas. This box set brings together the disparate elements of the performance as printed images, audio recordings and moving images to allow a recreation of endless new versions of the installation. Limited to an edition of 1000, each includes a Certificate of Authenticity signed by the artist.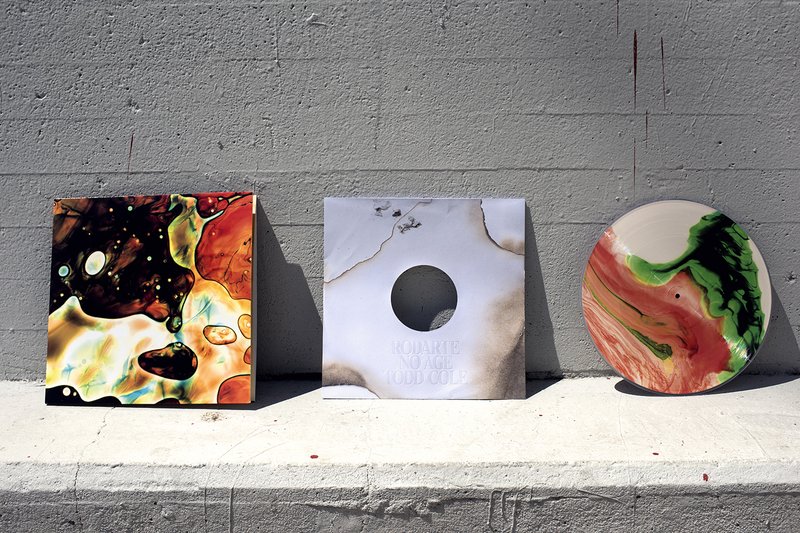 Rodarte/No Age - Issue 24
Rodarte is the brainchild fashion label of Kate and Laura Mulleavy. Founded in 2005 in LA following their graduation from Berkley, it received almost instantaneous acclaim (their first collection of just 10 hand-finished pieces saw them land the cover of Women's Wear Daily with a rapturously received first show hitting New York Fashion Week just eight months after inception). As a brand, Rodarte could have comfortably sat at the more polite end of luxury – it's stocked in the likes of Saks Fifth Avenue and Harrods and worn by A-list women from Cate Blanchett to Michelle Obama. But the pair have always pushed at the boundaries of what a luxury label is supposed to do and gone beyond 'just' fashion: solo art exhibitions at Cooper Hewitt in 2010, posters and t-shirts to mark 50 years of Jean Luc-Godard's Breathless, contributions to group shows at PS21, ballet and opera costumes, guest editing of magazines, Star Wars-inspired gowns… Perhaps the most intriguing has been their ongoing relationship with experimental punk group No Age, dating back to 2010 and a short film, Aanteni. The next stage of their collaboration occurred in 2014 and saw the Mulleavys edit Issue 24 of The Thing Quarterly, based on the theme of deconstruction. For this release, Rodarte turned The Thing into a 12" release with No Age's audio pressed on super-heavy 180g cosmically-patterned vinyl, limited to 1500 copies.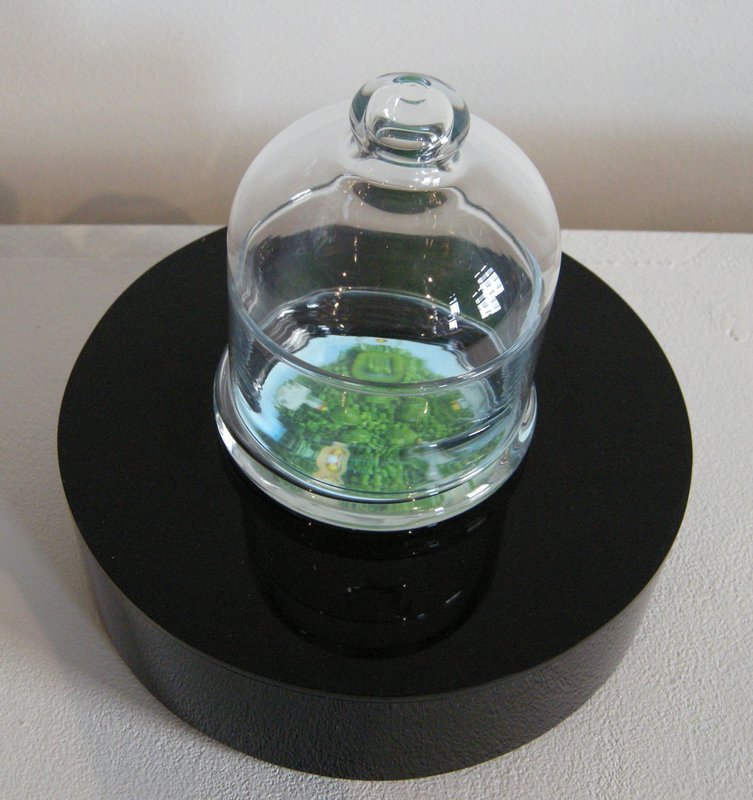 If Green Runs Out What Will the Cows Eat? 2013 by Katja Loher
Swiss artist Katja Loher 's work deals in 'organic sculptural forms', or 'videosculptures'. Born in 1979 and now based in New York City, each piece looks at the fusion of the technological with the organic and poses big questions about ecological survival, our place in the natural world and the systems that surround us often unnoticed. Her work plays with scale and format turning real ballerinas into apparently tiny figurines, using humans as typography and building beehives from glass sculptures. The video screens that display this work have appeared surrounded by tightly woven bird's nests or bulging from hollowed-out tree trunks. "My video sculptures attempt to free the moving image from technology," states Loher, "I see art as a language, and technology as merely auxiliary." This single channel video has the screen embedded in a black acrylic pedestal beneath a glass bell jar and is limited to an edition of just five pieces.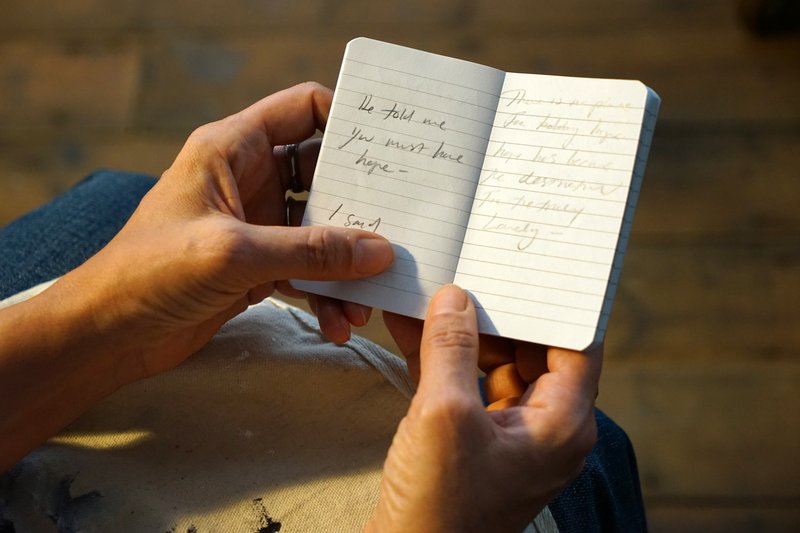 You Must Have Hope, 2016, by Tracey Emin
Much of Tracey Emin 's work draws specifically on her written thoughts and text. As early as 1997's Terribly Wrong, she was channeling her often confrontational, uncomfortable ideas and experiences into pieces where the words loomed as large as the pictures (in that case, a small sketch relating to an abortion the artist underwent during a 'week from hell' in 1995). Other works have seen text worked into patchwork collage pieces (Hate and Power Can be a Terrible Thing, 2004), neon light She Lad down Deep beneath the Sea, 2012) and embroidered fabric (Wanting You (Pink/Blue), 2014). This unusual piece from 2016 again uses text (in this case, a hand written notebook), but is here formatted as a video image paired to Emin's own narrative voiceover. Delivered via a personal account on Daata Editiions, this is one of an edition of 12.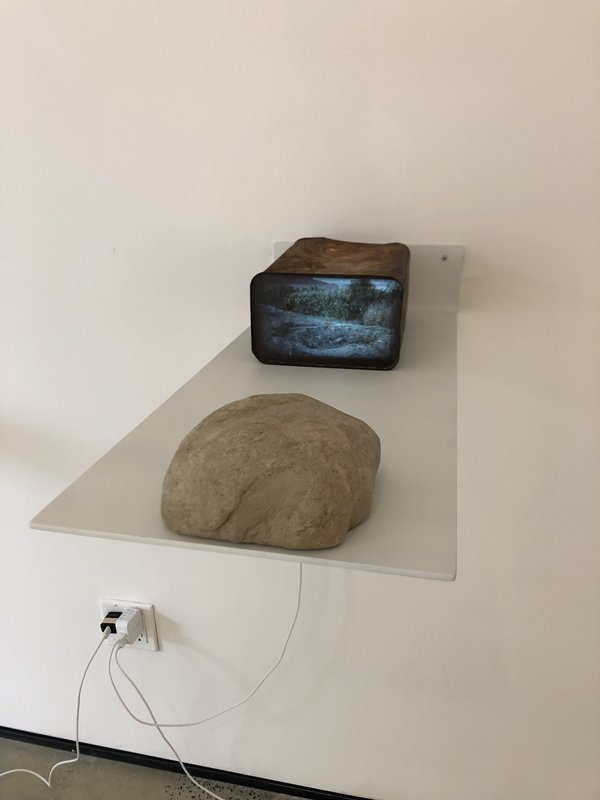 Pipelines and Sinkholes #1, 2019 by Dana Levy
Born in Tel Aviv, Israel, Dana Levy now lives and works in New York. She followed her formal training in art with a Masters in Electronic Imaging, a pointer to the disruptive direction her work was going to take. Her vast junk-and-ecology arrangement Emerging From The Swamp (2015) appeared on a vast billboard in Miami's design district, Wynwood, a sort of Everglades update of Millais' Ophelia with the Pre-Raphaelite beauty replaced in the murky waters with animal skulls and household cabinets. This contrast of object and place reoccurs throughout her work. "As an Israeli, you carry a past," she told Artforum in 2012. "Biblical stories, the Holocaust, and wars. There is always a dualism between the past and the present. I also find that there usually is a dualism in my work: something whole, something broken; something wild, something tamed; nature and man; life and death." Pipelines and Sinkholes #1 is a recent piece by the artist and one of several by her on Artspace. The work comprises of a white aluminium floating shelf, and an arrangement of a grey stone facing a rusted, degraded one gallon petrol can which acts as an ad hoc screen for the projection of the artist's images. This is an edition of just three, with a certificate of authenticity signed by the artist.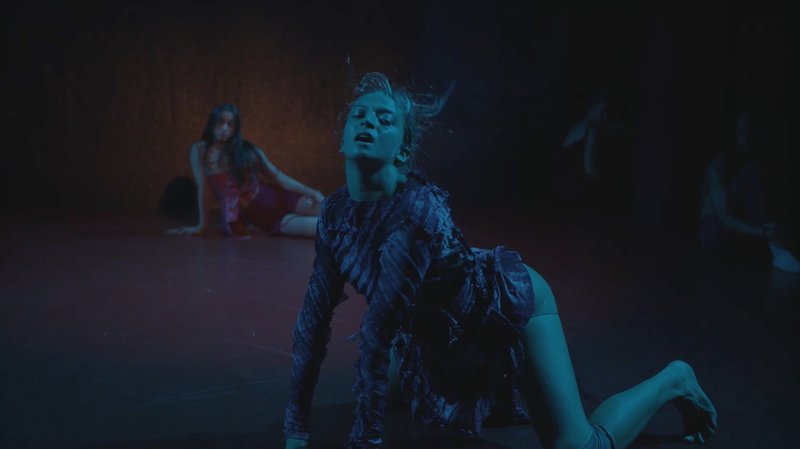 Some Greater Class (GRLS DUET) , 2018, by Holly Blakey
British choreographer Holly Blakey is one of the most interesting things to happen to dance in the last decade. Her two landmark shows on the South Bank – Cowpuncher (2018) and Cowpuncher My Ass (2020) – opened up contemporary dance to a new audience as radically as Michael Clark's work did in the 1980s. With soundtracks by Mica Levi and costuming by Andreas Kronthaler for Vivienne Westwood, the pieces pulled apart ideas of identity, sexuality, racial divides and masculinity, but comfortably spanned 'proper' dance and the fun end of fashion culture. Not everyone got it: "The dance world and it's institution are fucking late to the party," Blakey told Dazed Digital in response."It's locked into a certainty of popular culture being 'other' and 'low brow'. My work is popular culture, I'm not going to apologise for that." This video piece takes a similarly iconoclastic approach to what we think dance is, set in a modern day Garden of Eden and playing on the hyper-sexualized visual language of the music video. Danced by Grace Jabbari and Naomi Weidjand with music by Gwilum Gold and Darkstar, it's a perfect introduction to a truly multi-disciplinary creative and her work, in an edition of 12.
[NewMediaModule-module]