This month, Resident Art Advisor and Private Sales Manager Kimberly Reinagel pulls together a collection of contemporary collage and mixed media works by artists who draw inspiration from science, the movements of Dada and Surrealism, biology and the true ephemerality of the objects around us. Each of these works draws from the rich history of collage and the artists that gave rise to the medium—from Picasso and Braque to Rosenquist—to generate new tests of its potential for intimacy and introspection. Read more about the ways that contemporary artists are innovating collage in the 21st Century, and find out why these particular works have caught Kimberly's eye. Be sure to take one of these home before she does!
CHARLES WILKIN - Rituals, 2019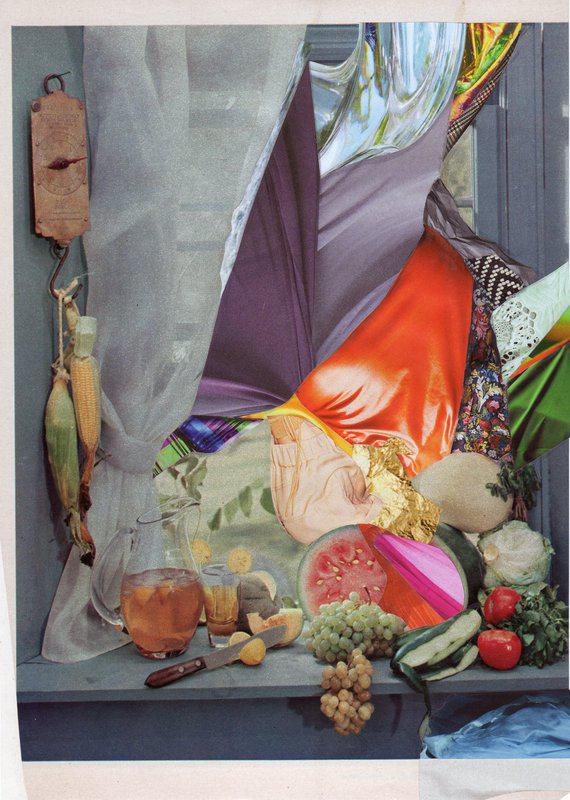 $800 or as low as $71/mo
This incredibly poignant take on the traditional still life will hold your gaze for hours on end. Most are familiar with the ever-prevalent vase of flowers, or tableau of fruits; here Charles Wilkin takes this tradition to a new level by integrating bright colors, fabrics and patterns that introduce a poetry of movement and emotion to the otherwise expected. Influenced by Dada, Surrealism and pop culture, collage artist Charles Wilkin is recognized for his emotive use of paper scraps and discarded ephemera. Wilkin has shown his work in both solo and group shows in New York, Los Angeles, Paris, London, Barcelona and Berlin, and his work is part of the permanent collections of the Library of Congress in Washington, DC and the Museum für Kunst in Hamburg, Germany.
MATTHEW SHLIAN - The Tendon Series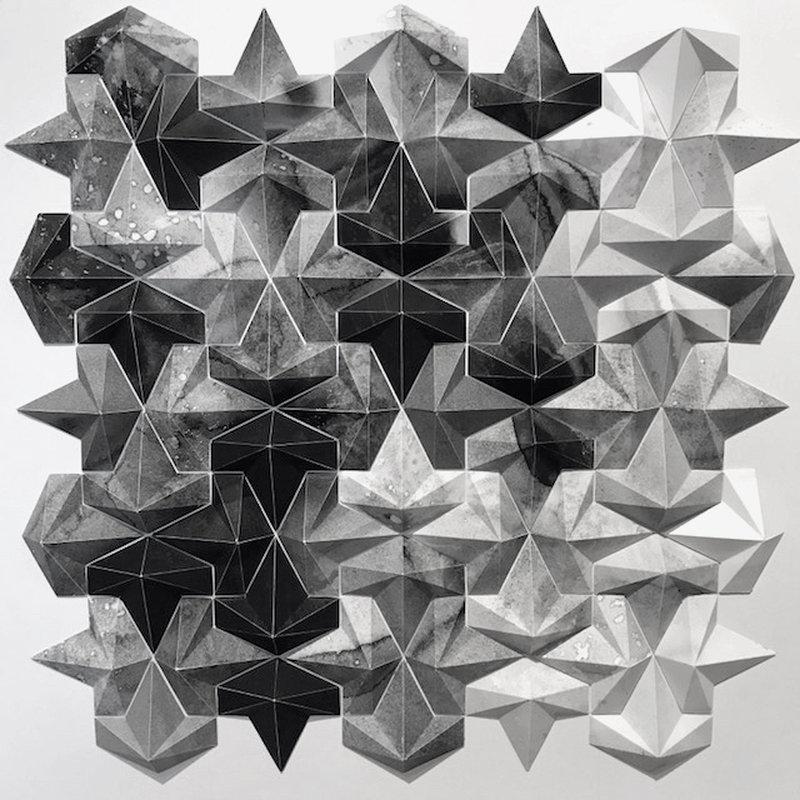 $1,500 or as low as $132/mo
At the meeting point of science and art is where you will find the flowering, geometric works of Matthew Shlian. These paper structures are sure to be the topic of endless conversation as Shlian uses his own engineering skills in partnership with scientists at the University of Michigan to create these intricate sculptures. Shlian's works can be found in a multitude of colors, but what draws me to this work in particular, is that it begs a closer look. The ink wash creates a delicate gradient of black to grey to white; colors which lend themselves to a certain flatness, which then encourages viewers to examine the work more closely, and establish their own readings of the work's depth. Shlian has exhibited his work extensively across the United States, and was the subject of a solo exhibition at the National Academy of Sciences in Washington. His paper compositions are held in collections that include the Art Institute of Chicago and the Drawing Center, and he has received commissions by brands such as Apple, Facebook, Supreme and Sesame Street.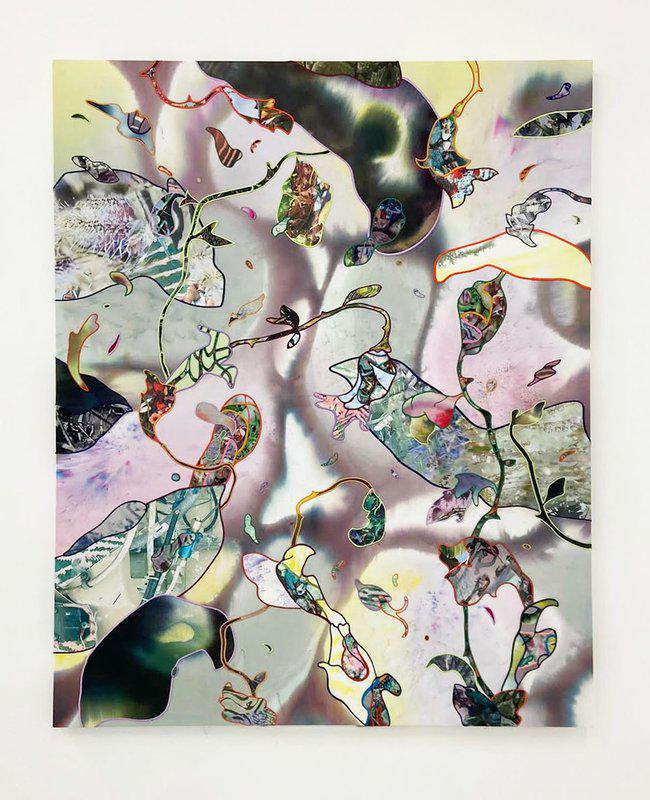 $5,600 or as low as $493/mo
The longer that you gaze upon the intricately layered mixed media works of Sophia Belkin, the more their dynamic details will envelop you. Belkin's works have been a personal favorite of mine since I stumbled across her oeuvre last year, as her works feel like an effortless combination of such traditions as stained glass, and pressed flowers. Her technique references her experience in craft and fashion, as she works from a collection of original photographs that are printed on chiffon and embroidered onto dyed backgrounds. The content references her background in medical illustration as the figures present in her work mimic biological structures and movements. The color palettes that Belkin works with imbue a sense of flow and calm, and I would hang one of these works in my home in a heartbeat. Sophia Belkin currently lives and works in Baltimore, Maryland. She earned her BFA in drawing and printmaking from MICA in 2012. She has participated in residency programs in Vermont, Norway, Russia, and most recently the Narva Art Residency in Estonia.
ANTHONY GERACE - Iceland, 2020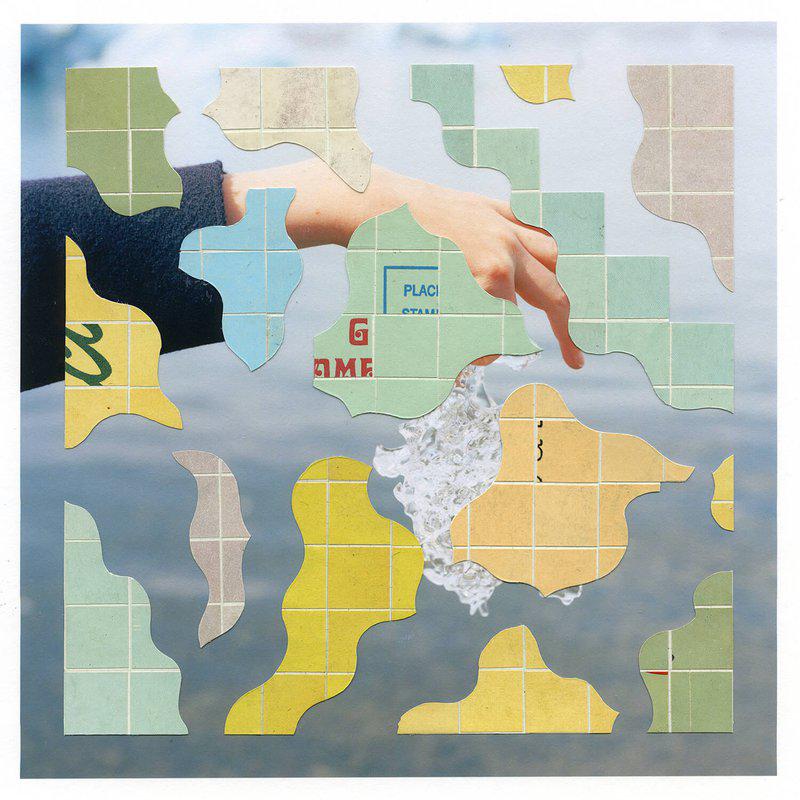 $1,643 or as low as $106/mo
The collage works of Anthony Gerace are an aesthetically beautiful presentation of how the artist views the images and objects we surround ourselves with daily as being in a constant state of decay. Talk about a dinner party topic! Ephemerality has long-since been a conversation that surrounds the creation of art, but Gerace takes this concept one step further when he states, "My work has a lot more to do with the narratives encoded into physical objects through their use, and how those narratives and inherent qualities can be exploited and distorted through the act of destruction that collage entails." His blend of classic photography of the Americana with the idea of decay through collage is what will draw me to Gerace's works over and over again. Anthony Gerace has a portfolio which spans graphic design, art and photography. He has created album art for indie band Arthur Beatrice and US musician Devon Sproule as well as editorial illustrations for the New York Times and the Guardian.
RAYMOND SAÁ - Untitled (AC202002), 2020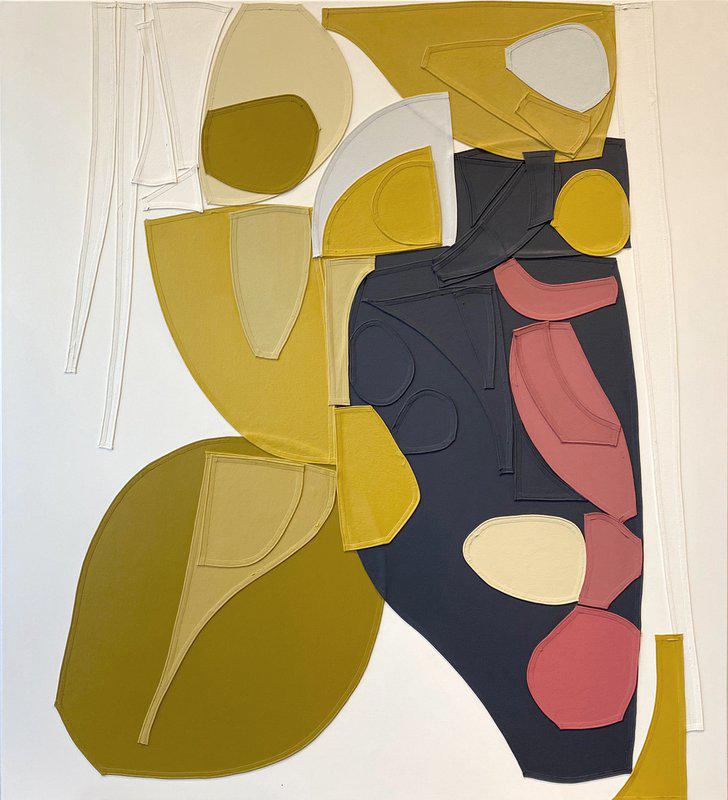 $9,000 or as low as $792/mo
Toeing the line between perfect balance, and delicious tension are the collage compositions of Raymond Saá. While these works may communicate a sense of intentionality with the precise placement of shapes, Saá creates these works automatically, without any definitive image or composition in mind. This particular piece carries the beauty of unexpected consequences as the shapes are all at once grounded, and yet sway with melodic lilt. While many may feel the presence of the artist's hand in drawing or painting, the same can be said for Saá's collage works as he uses a precision knife as a drawing implement to achieve a linear quality as rapid and effective as a pencil. The work's large scale and engulfing sense of movement makes this the anchor piece we all dream of. Raymond's work has been exhibited nationally from Florida to Puerto Rico, coast to coast from California to New York, as well as internationally, and his work can be found in collections around the world.