Artspace has published countless interviews over the past ten years, with innumerable collectors, dedicated amateurs and artworld professionals, many of whom have turned us on to new artists, or made us look at familiar work in a new light. As we prepare to mark our first decade, we're reflecting on those interviews, and the insights they contained. Here are ten we think are particularly noteworthy.
John Pawson In our interview with the noted minimalist architect, Pawson described works by Carl Andre and Donald Judd in his own, personal collection. No big surprises there. However, Pawson also admires more playful ceramics.
"People often expect me to be this kind of a Japanese Buddhist monk, with a staff. I am serious, but the seriousness all goes into the work and the family," he explained. "I have these Ken Price balls, which surprises people, because they can't reconcile me with the playfulness of the balls. But if you consider the craftsmanship, the 15 colours and the form, then it clicks. I just bought them instinctively."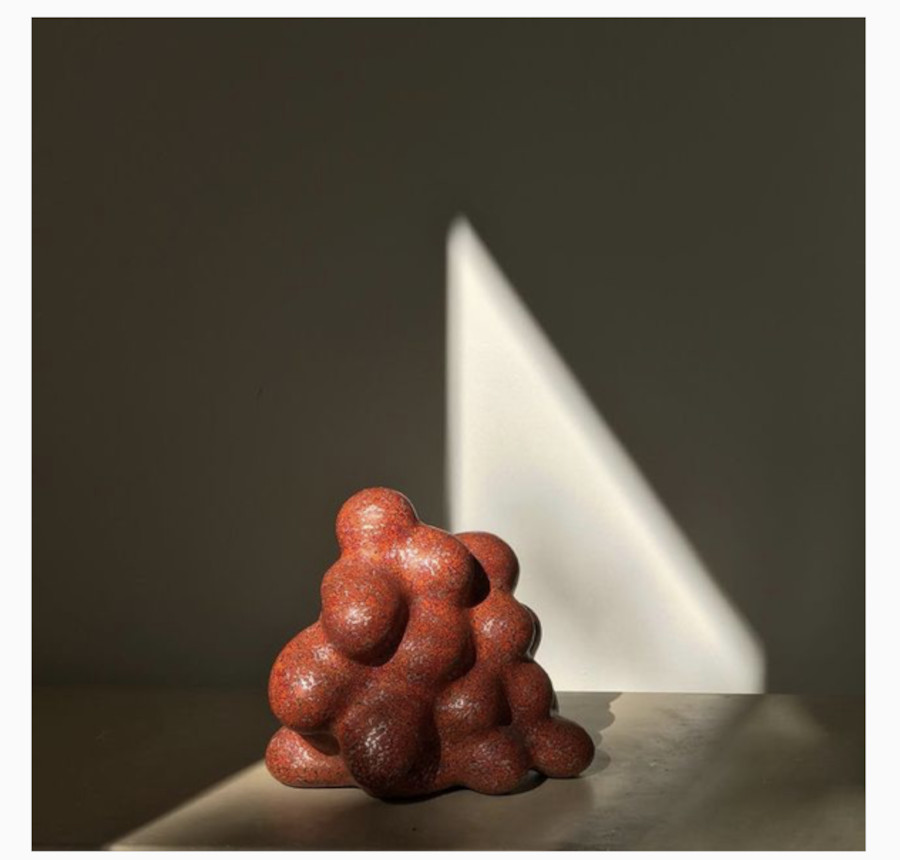 Valeria Napoleone – Collector and patron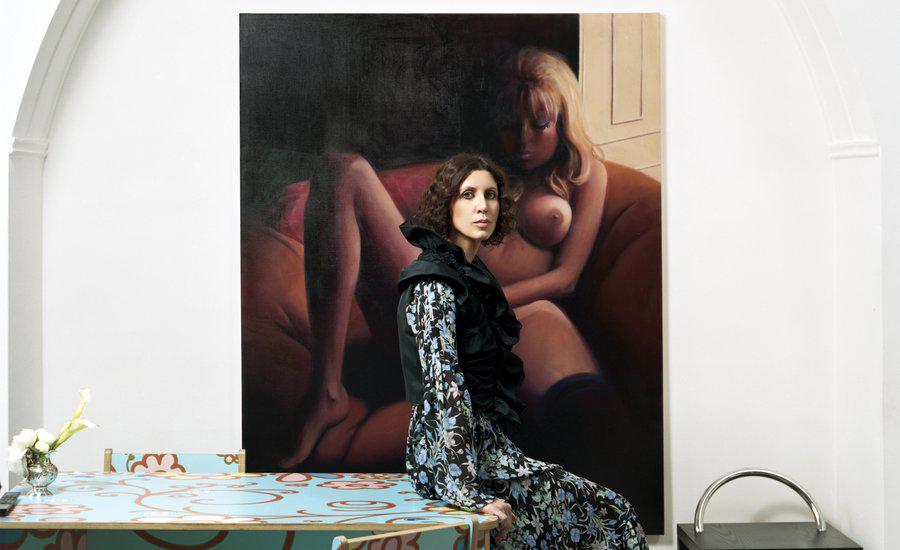 Valeria Napoleone This Italian-born, London-and New York-based collector owns an incredibly varied and strong collection of contemporary works. However, one of the most striking pieces in her collection – Goshka Macuga's sculpture of the famous 19th century spiritualist Madame Blavatsky – was once mistaken for a house guest, rather than an artwork. As she explained to Artspace, the piece is of Blavatsky between two chairs. "For many years it was installed in the entrance hall of our apartment in London. People got scared, they got confused. I once had the parent of a friend of my daughter come to collect his child from a playdate; he walked in and he was rendered speechless. I said to him, 'we are paying our respects to my grandmother.' I looked at his face and I had to quickly tell him that I was joking and that it's not a real woman!"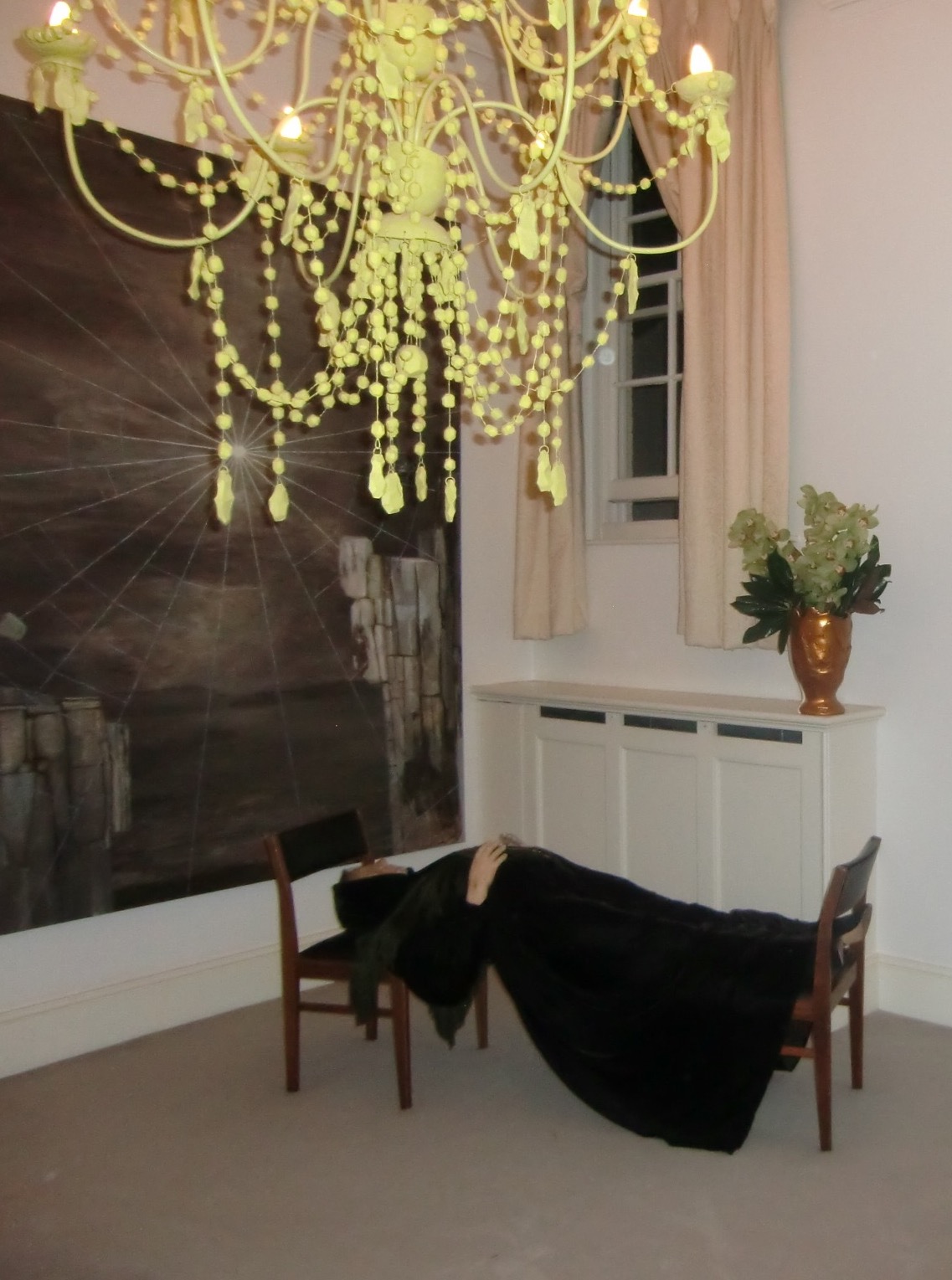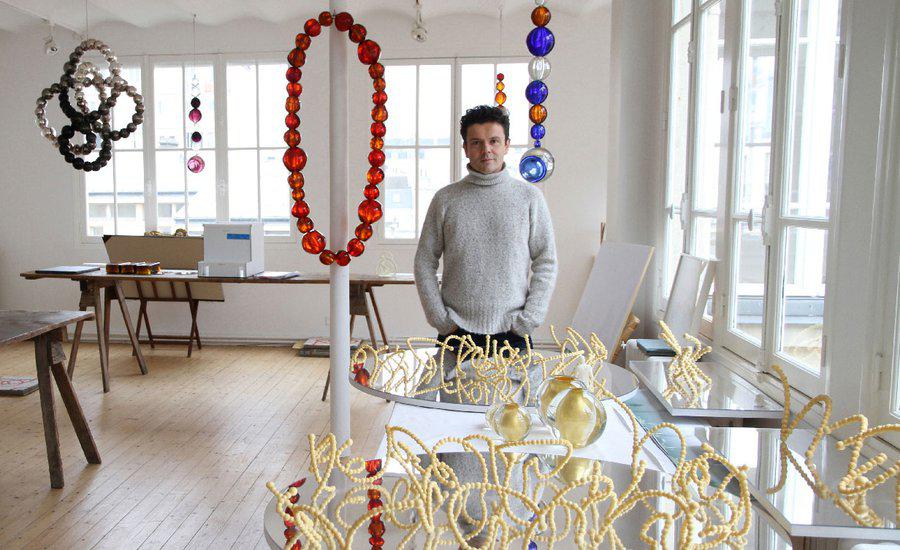 Othoniel's beautiful, abstract beaded sculptures serve as some guide to the kinds of works he selected from Artspace's archives. The French artist chose a Peter Voulkos ceramic and a Peter Marino box, among other objects. Nevertheless, it was his choice of an intriguing Polaroid by the sculptor Duane Hanson which truly demonstrated his breadth of references. "It is a very sexy picture of a bodybuilder or a polaroid of one of Hanson's sculptures," he said. "This confusion represents by itself the whole work of this hyperrealist sculptor."
DUANE HANSON – Bodybuilder, 1989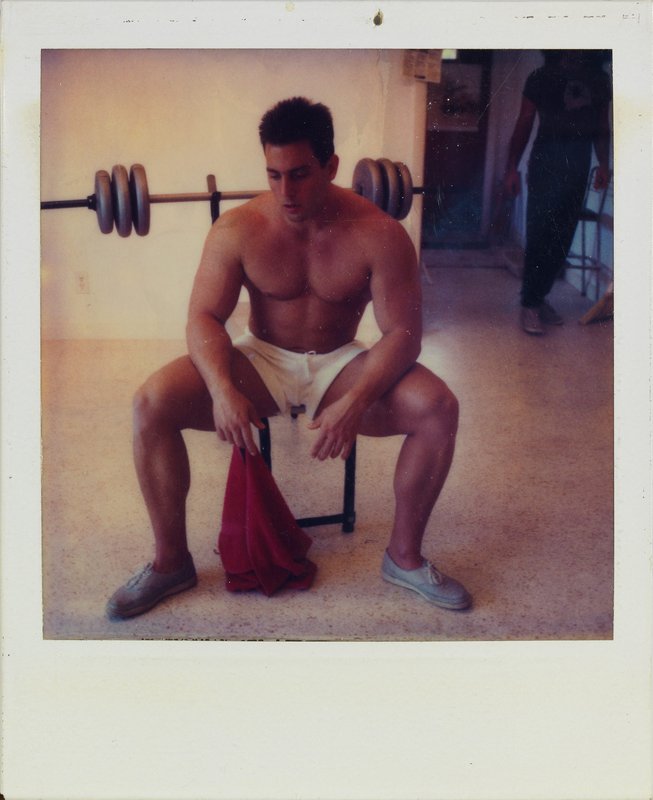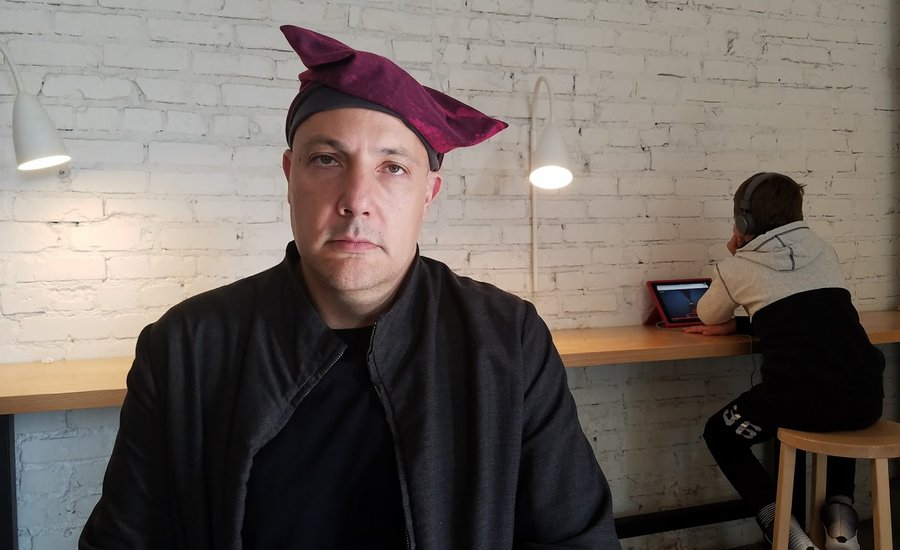 In our interview with this famed LA gallerist, Simchowitz held forth on everyone from Picasso to Parker Ito. However, the one he truly endorsed throughout the talk was the young, digital, Californian artist, Petra Cortright. "She is versatile and talented, but she has also been well-managed," he said. And he should know, he manages her.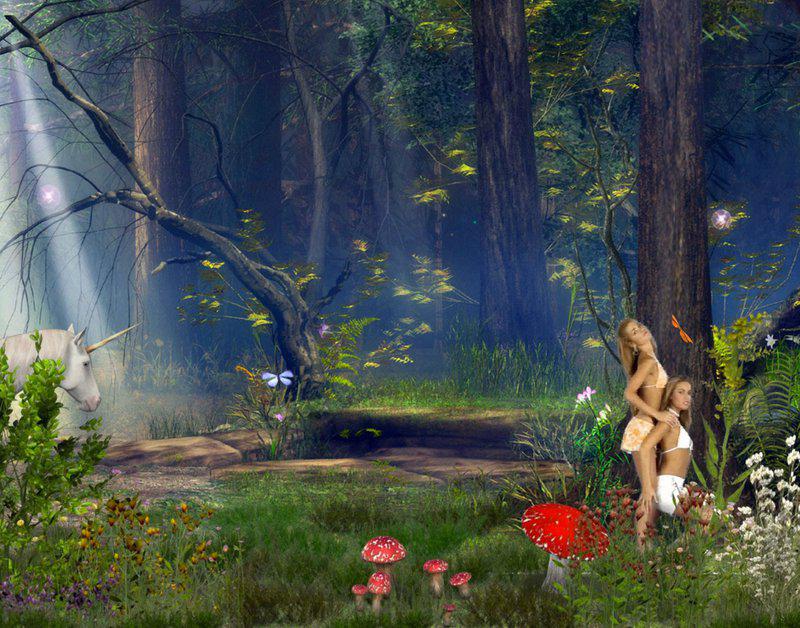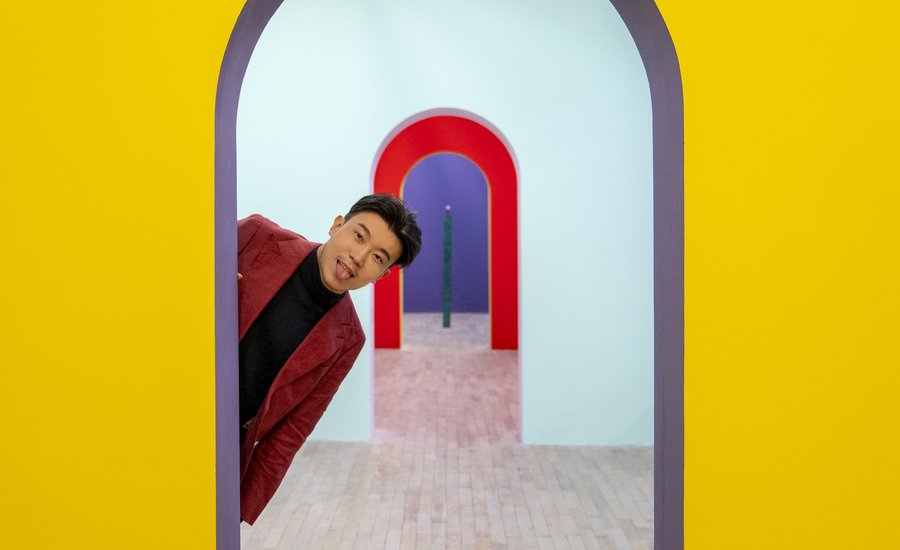 Michael Xufu Huang The young Chinese entrepreneur, collector, and founder of Beijing's X Museum is also an admirer of Cortright, though he also has an eye for artists a little closer to home. In his interview from NADA Miami Beach 2016, he singled out the painter Katherine Bradford. "I first encountered Bradford as Katherine Bernhardt's teacher from back in the day," he said, "but I'm immediately drawn by the eerie and colorful sceneries she depicts. "
KATHERINE BRADFORD – Night Ship II, 2008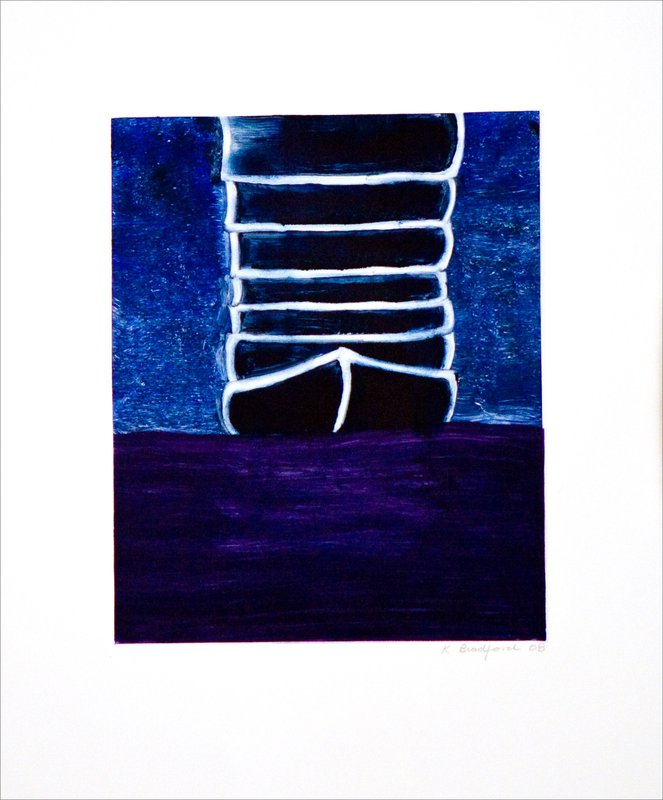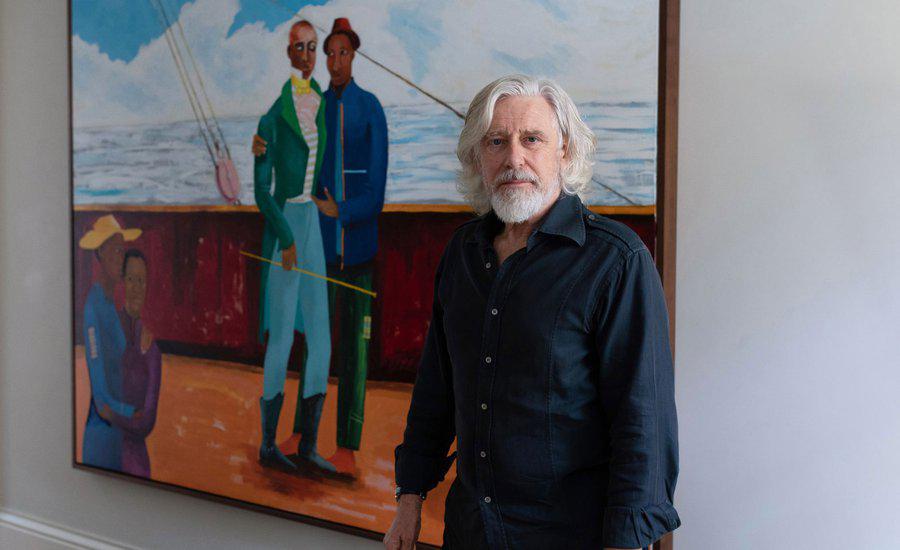 Photo by Ross Stewart
Adam Clayton U2's bassist is almost as familiar in the art world as he is on stage. In our interview with him, he revealed his admiration for a wide range of contemporary artists, including Roni Horn, Herb Ritts and Louise Bourgeois, though it was truly enlightening to hear him discuss his appreciation for Robert Mapplethorpe.
"When you see his work and the way he loves the male body - as a man you suddenly go, ooh! I can be beautiful. It is beautiful; it's actually a good thing. I think probably in men you know… we mature pretty late!" he said. "And if you happen to be in a band touring the world it takes you even longer to mature. In the Nineties I would have been around thirty but suddenly I started to see the male form in a way that I had never appreciated before. Mapplethorpe taught me that."
ROBERT MAPPLETHORPE - William S. Burroughs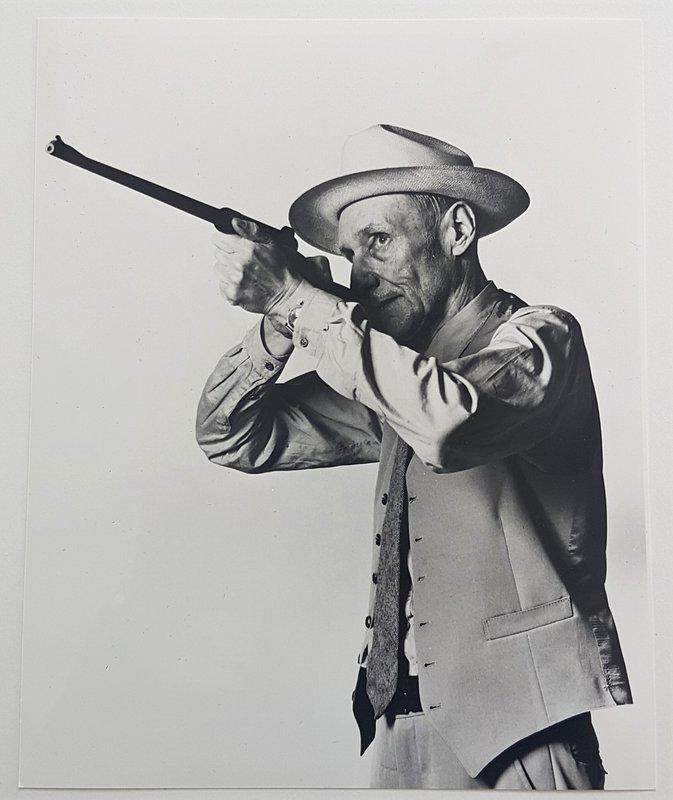 Stuart Franklin – Photographer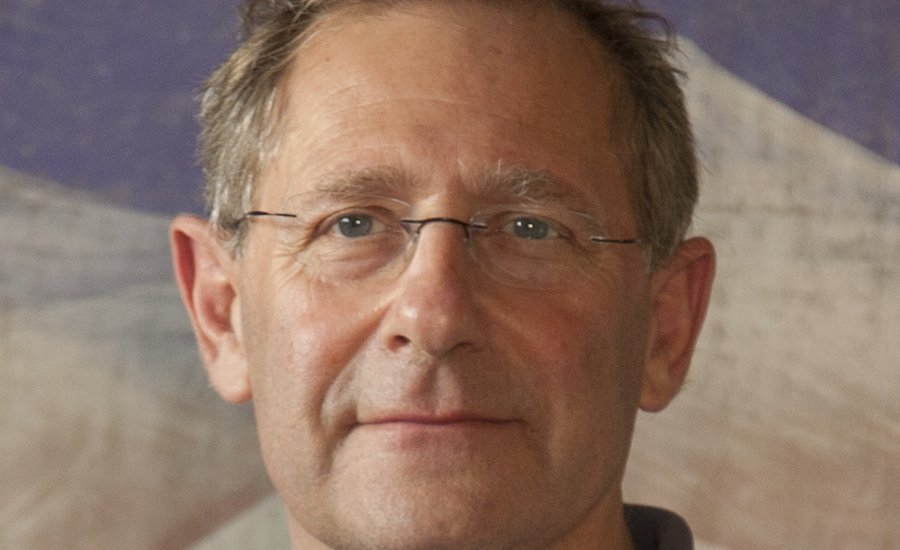 The Magnum photographer is best known for his photograph of a single protester standing in the path of a tank at the Tiananmen Square protests of 1989. Some of his choices reflect a deep engagement with current affairs; take a look at his picks by the British documentarian Paul Trevor and the US news photographer Paul Fusco. Nevertheless, he also has an eye for the sublime, as shown in his choice of work by Hiroshi Sugimoto. "Sugimoto's photographs have always been imbued with enormous care and precision. This print of a mechanical form, which recalls the work of Andreas Renger-Patzsch, is distinguished by its flat and yet glowing light, which looks something like moonlight."
HIROSHI SUGIMOTO – MechanicalForm 0046, Material Testing Machine, 2005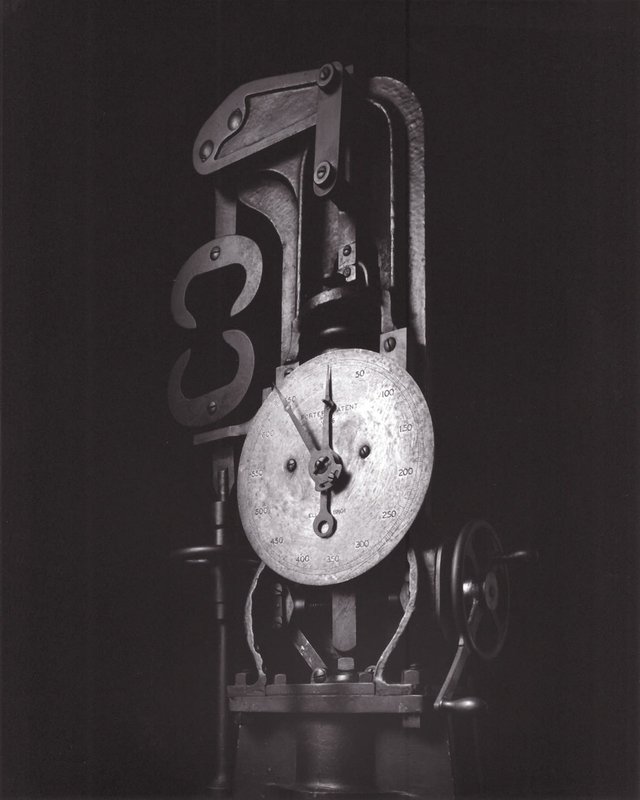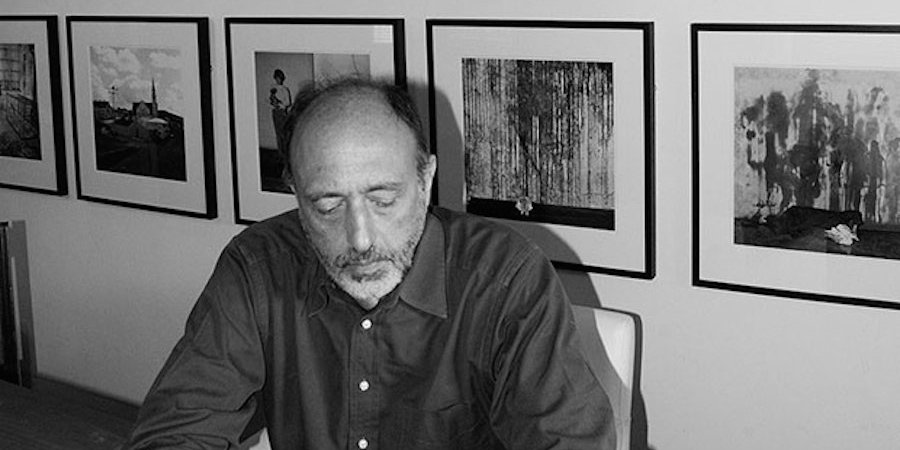 Roger BallenDid you know Ballen used to skate? The fine-art photographer found fame shooting surreal, gothic scenes in South Africa. However, the US-born Ballen revealed in our interview that he took up skateboarding in 1965, and still admires the skateboard deck as a fine-art surface.
"This skateboard has a really powerful image and an odd shape for a work of art," he said about a Jean-Michel Basquiat board. "It looks like a shield, an archetypal shape from primitive art. I like it for its formal content. It's also interesting to me because I recently produced a number of skateboards with Familiar. I took some of my newest images and put them on the boards," he went on. "Mine lean against the wall in the office, because the better the imagery the more reluctant you are to put it under your feet."
JEAN-MICHEL BASQUIAT - Skull, 2014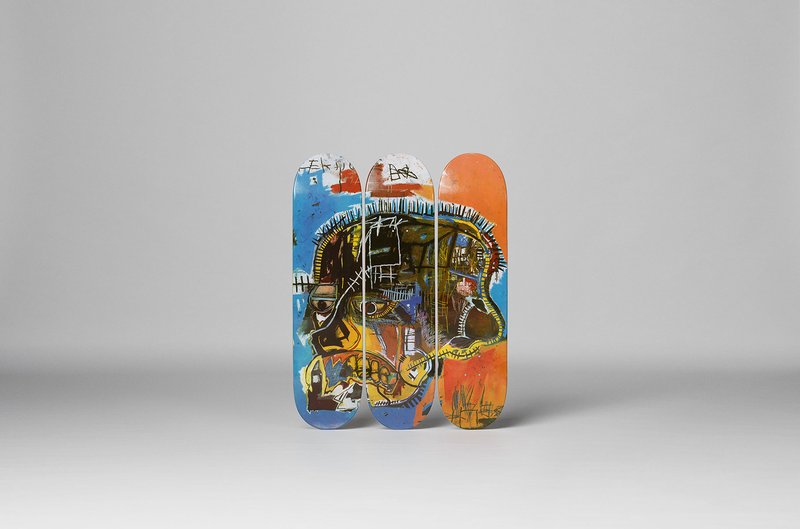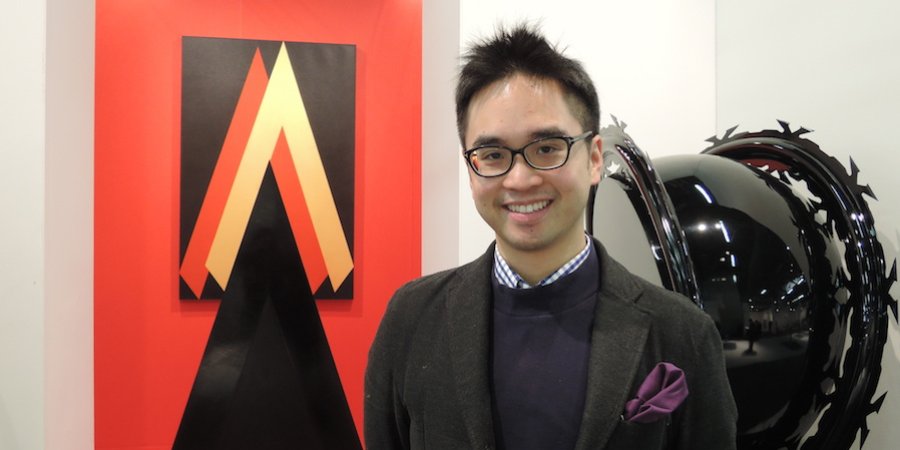 Adrian ChengBusinessman, collector, museum director and philanthropist, Cheng has successfully combined commerce and art via his flagship K11 Art Malls in Hong Kong and Shanghai, which sell both art and design objects by local creatives. Artspace spoke to him about his choices from The Armory Show's Focus China exhibition, and these reflected both his heritage and his outlook. Among the pieces he chose was a work by the contemporary Chinese artist, Xu Zhen. "The artist has a big global vision," Cheng explained, "looking at different cultures and how Ancient history and current history connect across time."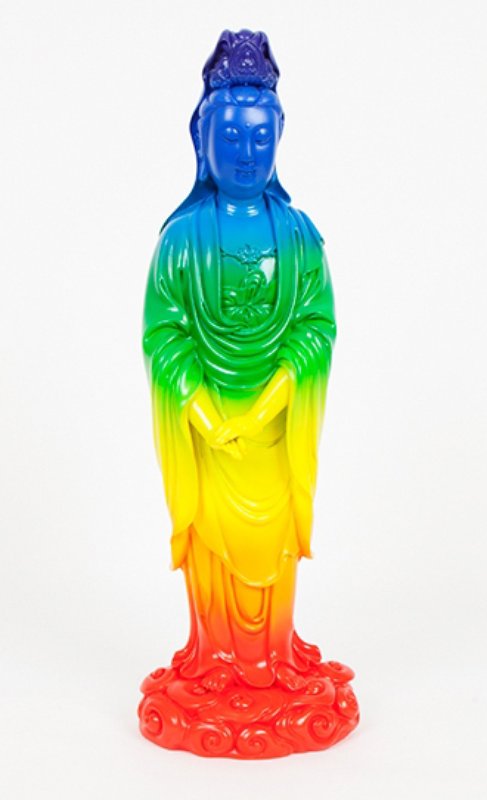 The collector and founder of Moscow's Baibakov Art Projects, keeps a close eye on developments in the emerging contemporary art scene, traveling to biennials and art fairs around the world. At Art Basel back in 2013, she singled out the work of Eva Rothschild, a good six years before Rothshild represented Ireland at the 2019 Venice Biennale. "I've been following Rothschild's work for some time now, and I'm fascinated by the way she's evolved," she said. "There's something about the plasticity and her natural feel for form that just intrigues me."
EVA ROTHSCHILD - Eclipse (Black), 2021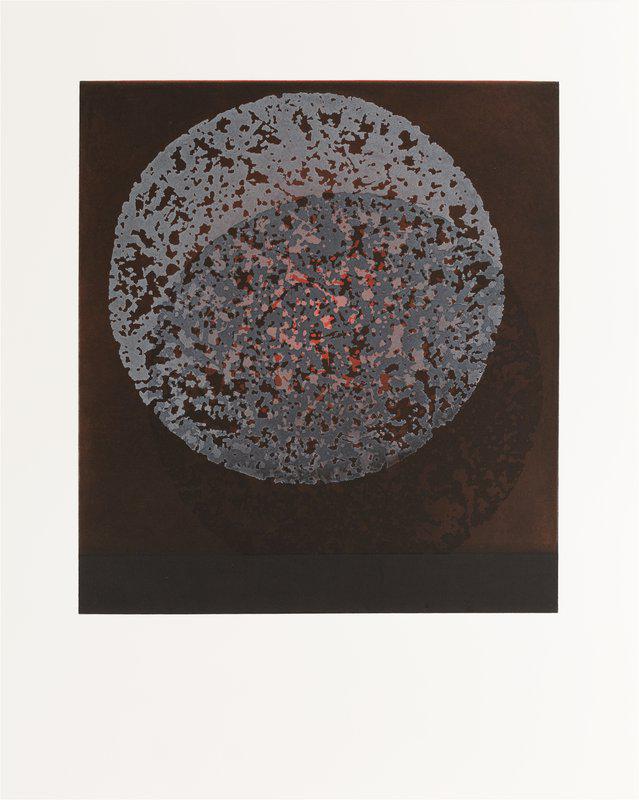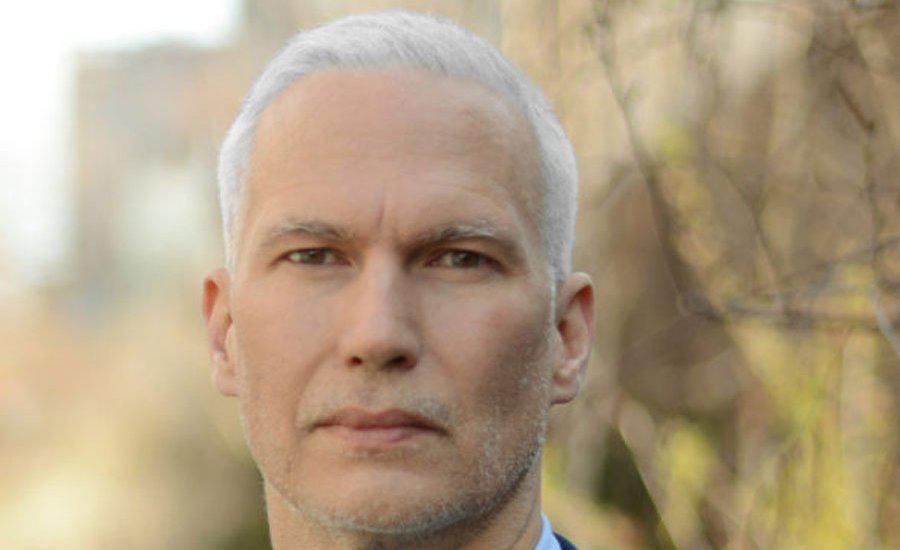 In May, Artspace launched a series of limited edition prints with contemporary artists, including Huma Bhabha and Camille Henrot, which were borne out of the online studio visits MOCA LA Director Klaus Biesenbach hosted during lockdown.
"​​As I did each studio visit on Zoom, it reminded me of the visits I had had in person with the artist," Biesenbach told Artspace. "For example, I remember visiting Huma Bhabha in Poughkeepsie, in upstate New York, and I looked at how she was drawing, and watercoloring onto photographs.
"So I felt that, along the lines of the Zoom studio visits – in which we had these moments of conversation with the artists that were shared with a larger audience, making them accessible, we could maybe do something similar with an edition."