John Pawson is best known for his beautifully minimal architectural spaces. From Manhattan's flagship stores to the Nový Dvůr Monastery in the Czech Republic, his architecture exudes a sense of spiritual simplicity. Placing, let alone owning art, within his family homes (which Pawson designed) presents certain challenges.
"Art is difficult for me, because it changes a space. It draws the eye," he explains. "You can also get too used to having a particular piece around, so you no longer really see it. I'm more comfortable going to a museum or gallery to look at art there, like the Pieter Saenredam church interior at the National Gallery."
Nevertheless, being a highly cultured, well-travelled individual, Pawson has managed to amass an incredibly impressive amount of art (he baulks at the word collection) that suits his ascetic surroundings.  "The minimal art pieces we have tend to be multiples," he explains. "The Dan Flavin was affordable, because it's from an edition. And the Donald Judd wall piece is an extrusion, which, again, is a multiple. The small John Chamberlain (main picture) is a one off. The Judd bookcase in the bedroom was a present from Hester van Royen, the mother of my elder son, Caius and who advised on most of the art."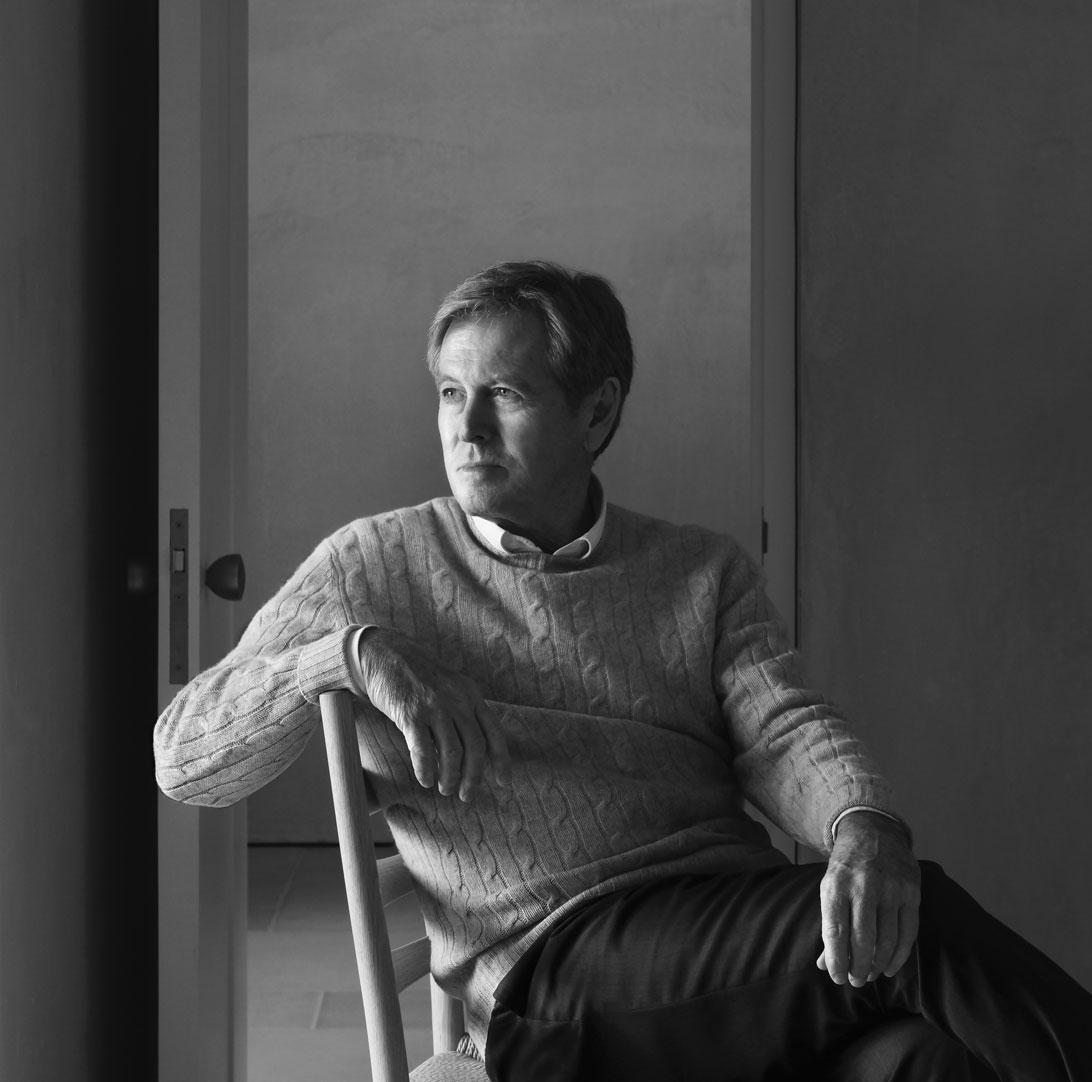 John Pawson
These familial links are deliberate, and run deep in the Pawson collection. "We tend to buy when there is some connection, but Catherine [John's wife] and I need to know that there is quality," he says. "We recently bought one of Rhys Coren 's paintings. Rhys is my step-daughter Phoebe's boyfriend and they have a son - our first grandchild. We have a couple of David Goldblatt's photographs of South Africa, which is where Catherine grew up. And Barry Flanagan , Caius's godfather, gave him an amazing bronze chalice that looks like a heavyweight Oscar." Read on for more highly prized insights into John's work, life and art.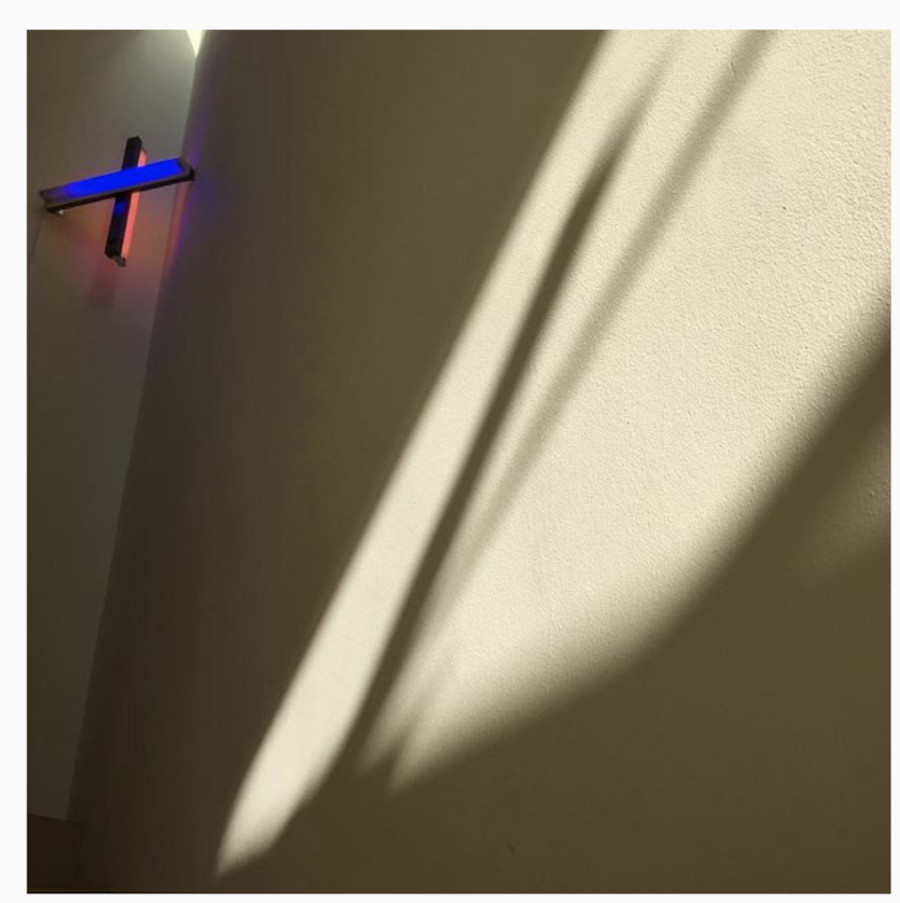 Dan Flavin

The art on the walls of his childhood home Dad's family manufactured women's clothes. He loved French Impressionist paintings, but he wasn't so big an industrialist that he could have those on the walls. It seemed completely normal to me that the pictures on the wall at home were reproductions.
We did, however, have a Matthew Smith (a slightly later English Impressionist figurative painter). Dad was always very proud of it. Dad liked fine things, but he didn't have a contemporary eye. The prevailing view in Yorkshire when I was growing up seemed to be that, if you'd paid more than three pounds for something, you'd been had.
I didn't really take in the art on people's walls. What interested me was the quality of the inside spaces of buildings. Mine was a family of Nonconformists and something about the interiors of the chapels must have rubbed off.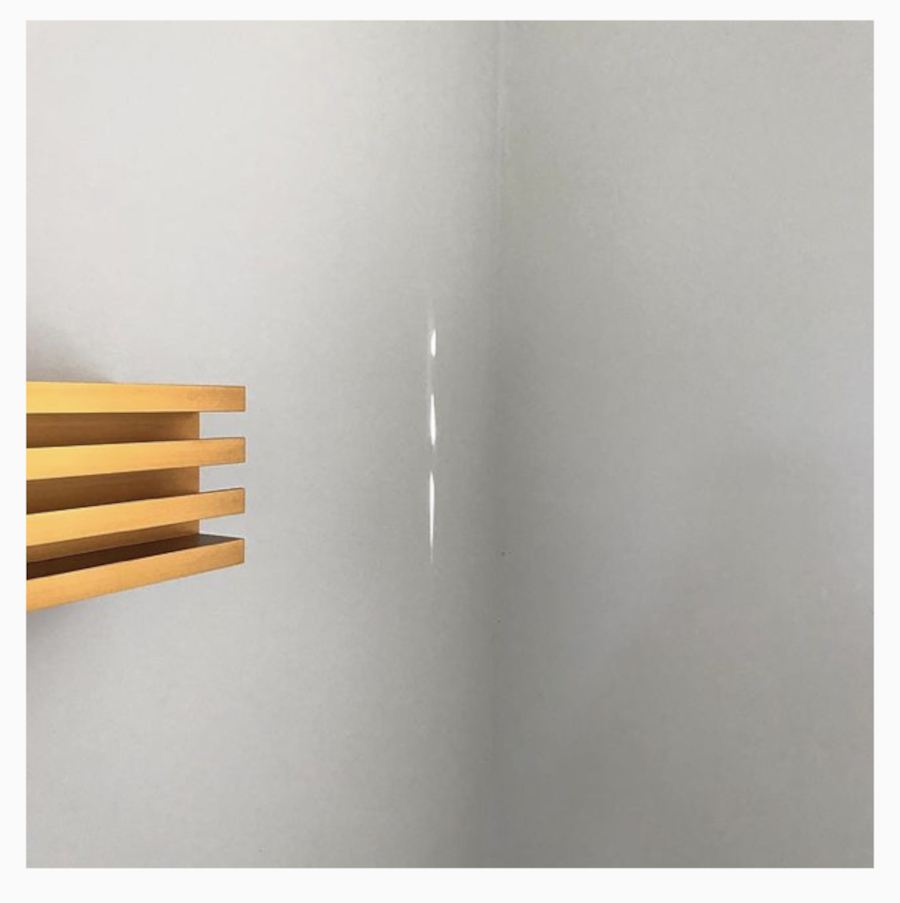 Donald Judd

The first show that blew his mind I remember in Marfa, in the early days, going into one of the buildings used by Donald Judd - an old bank in the middle of town. Hanging on a fairly rough wall was a tiny Rembrandt head - a signed etching or a drawing. Memory is a funny thing, but I remember this as a defining moment, like a scene from a film: a revelation of what I should be up to.

The first piece(s) he bought Each time one of my sisters left home Dad would knock down the walls between their bedrooms and mine. I didn't have anything to put on the walls, so I had this big empty room and it suited me.
I was living in Yorkshire and my uncle died without children and left me some money. I had a dealer friend in London and I bought a Richard Hamilton Swingeing London painting from him - the one with the handcuffed Mick Jagger in the back of the police car. I hung it on the wall of the cottage that my father had designed and he didn't like it.  And it's funny, but the pressure slightly got to me. So when I had a chance to sell the painting, I did, but I felt bad about it. My father had a huge influence on me, as fathers do, sometimes without knowing it.  A dismissive remark, made off the cuff….you know.
Around the time I got the Richard Hamilton, I also got a Hockney set of Grimms' Fairy Tales - which I eventually gave to my godchildren - a small coloured print by Jasper Johns and a small Frank Stella - quite a minimal one. I was then offered the Warhol 'Mao Zedongs' by a friend, when they were first going to be printed. I framed all 12 of them and put them on the wall in Yorkshire. They were big and filled the cottage, rather spectacularly.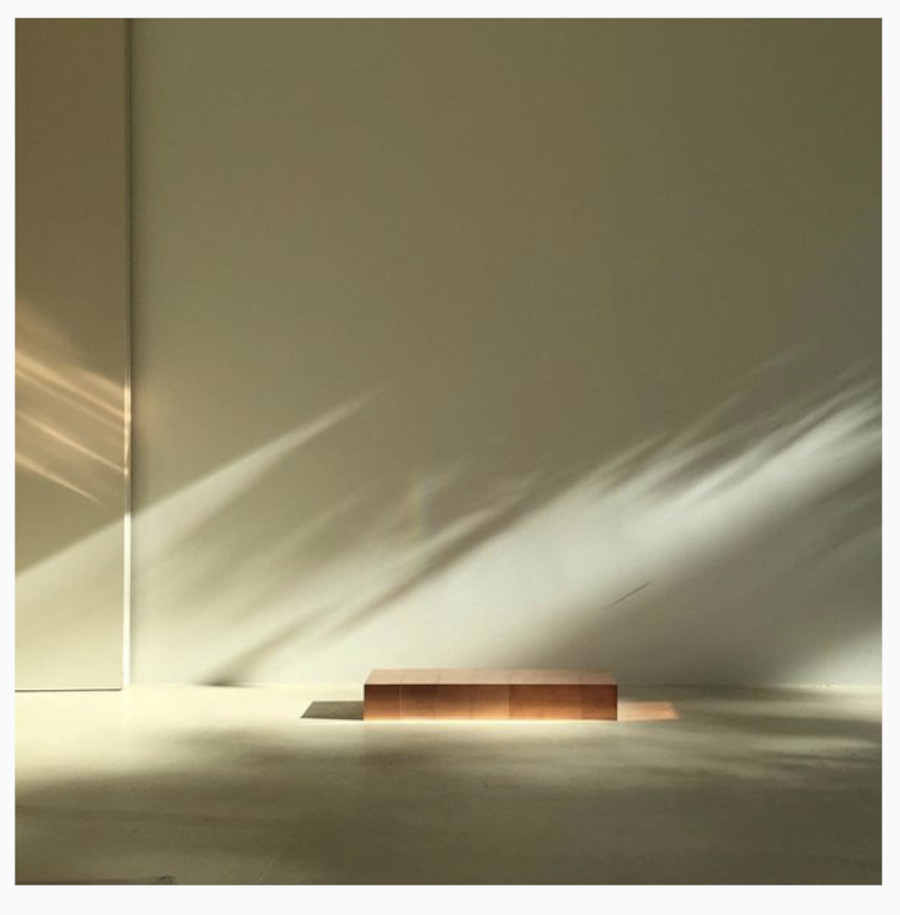 Carl Andre

The piece of art everyone is intrigued by The Carl Andre copper bricks - 14 copper cubes on the floor.  And of course, people want to touch it, but if you do, the oil on your fingers oxidises on the piece and this only becomes apparent three months later, when black fingerprints suddenly appear and you can't get them off, unless you re-polish. We sent the piece to a conservator in Belgium, who hand-polished each cube for three days - which cost more than we originally paid for the piece - and when we got it back, somebody touched it immediately and we were straight back to square one. People just can't help themselves. I think Andre's point is that it gets tarnished and you live with it - which is fine by me.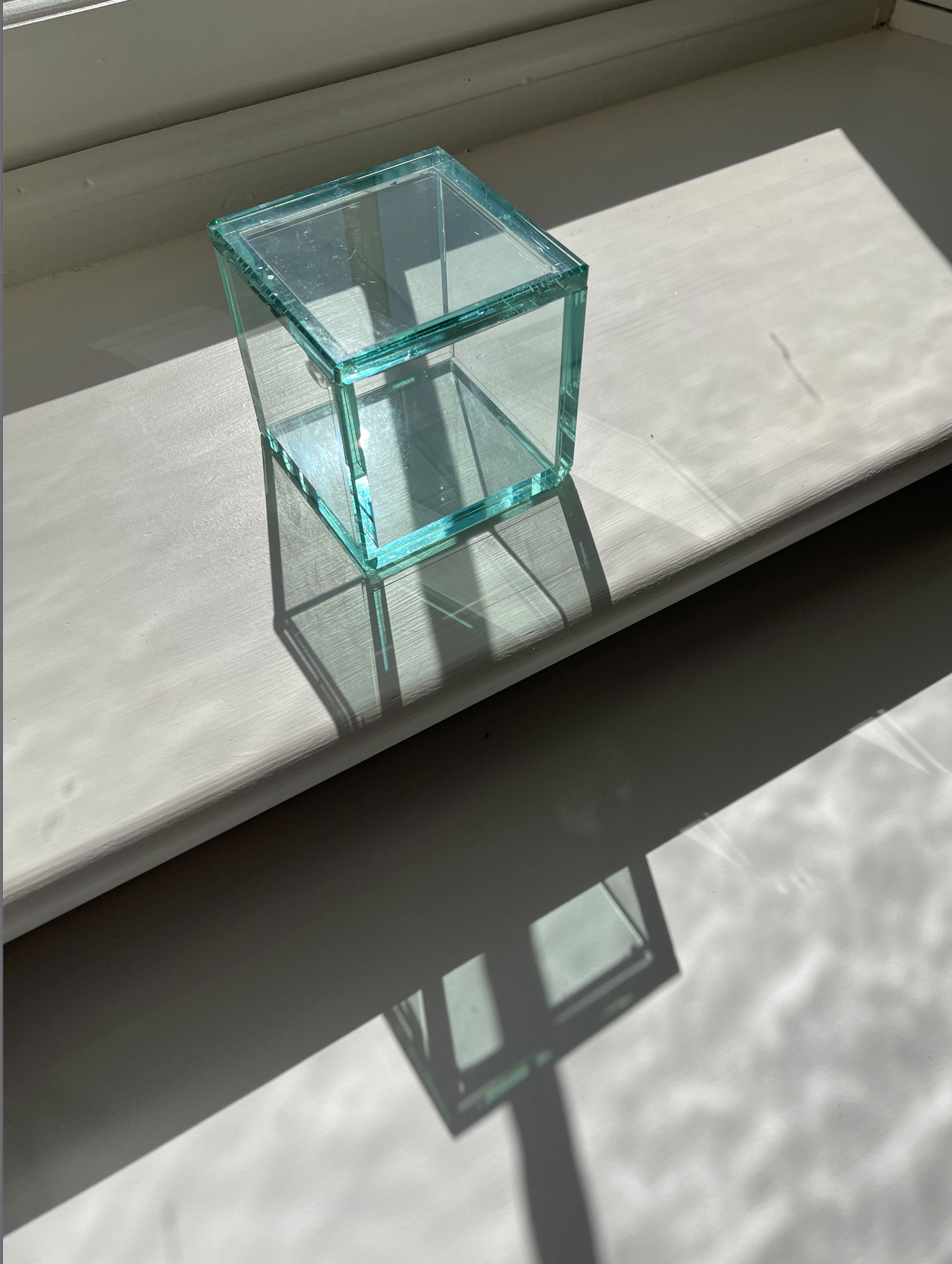 Shiro Kuramata

The thing that's not art, but is to him Shiro Kuramata [the famous, 20th century Japanese designer] gave me this small cube glass box in 1974. It was the first time someone worked out how to glue two pieces of glass together without the glue showing. Without thinking I said how much I liked it and, him being Japanese, he gave it to me.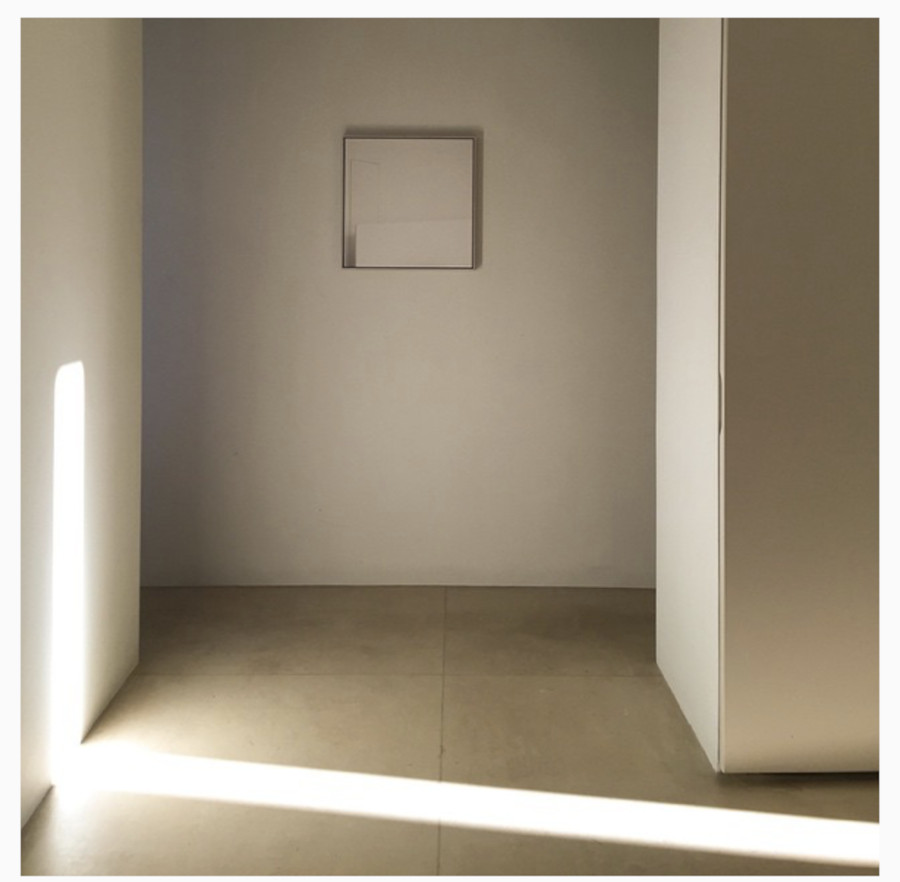 Friederike von Rauch
The artwork in the toilet We have a Picasso in the toilet - a beautiful Vollard etching. There's very nice light from the window, but to be honest, it's the wrong place for it. It's too enclosed;  you can't get back far enough.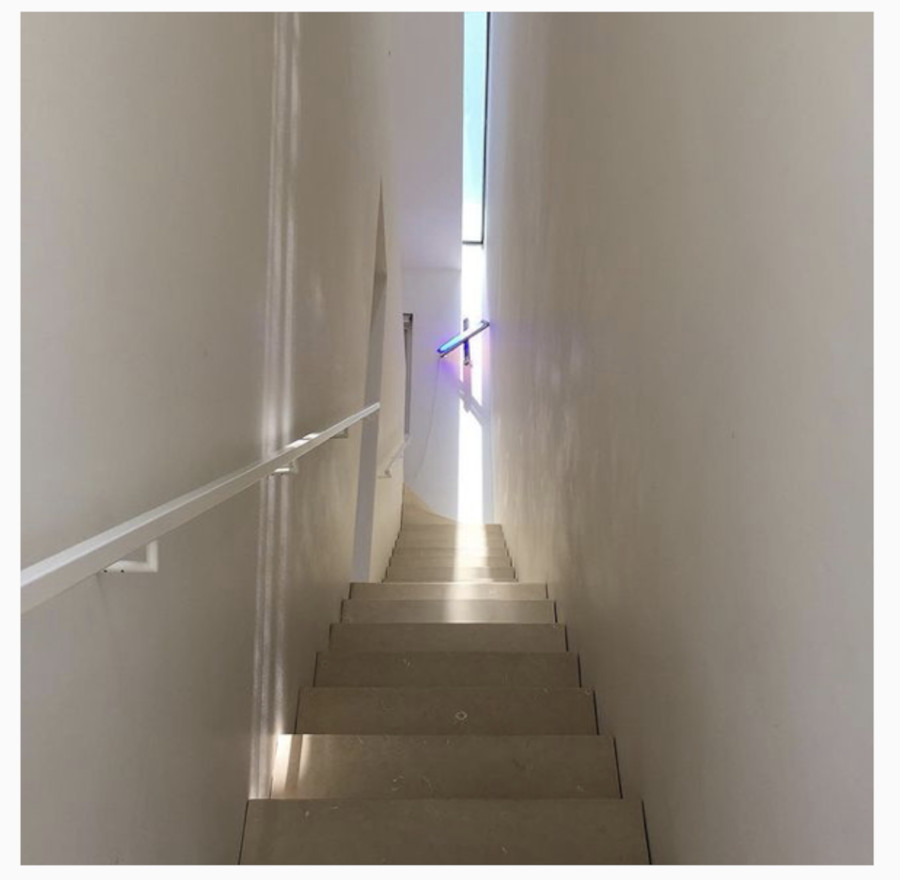 Dan Flavin

For someone who's not a collector, he has a lot of art (not always on show) It was only when I made a list for this interview, I realised how much stuff we've actually got. Catherine's thing is, if you have it, hang it.  My view is, don't have it in the first place, but if you do, you don't have to hang it.
The piece that got away There isn't one. I don't see things and think oh my God I have to have that. There is a story behind everything we have - a reason.  We don't 'collect'. I hate possessing things. Some people might say, what are you talking about, you have two houses, which is one too many. But I guess that's what I do for a living.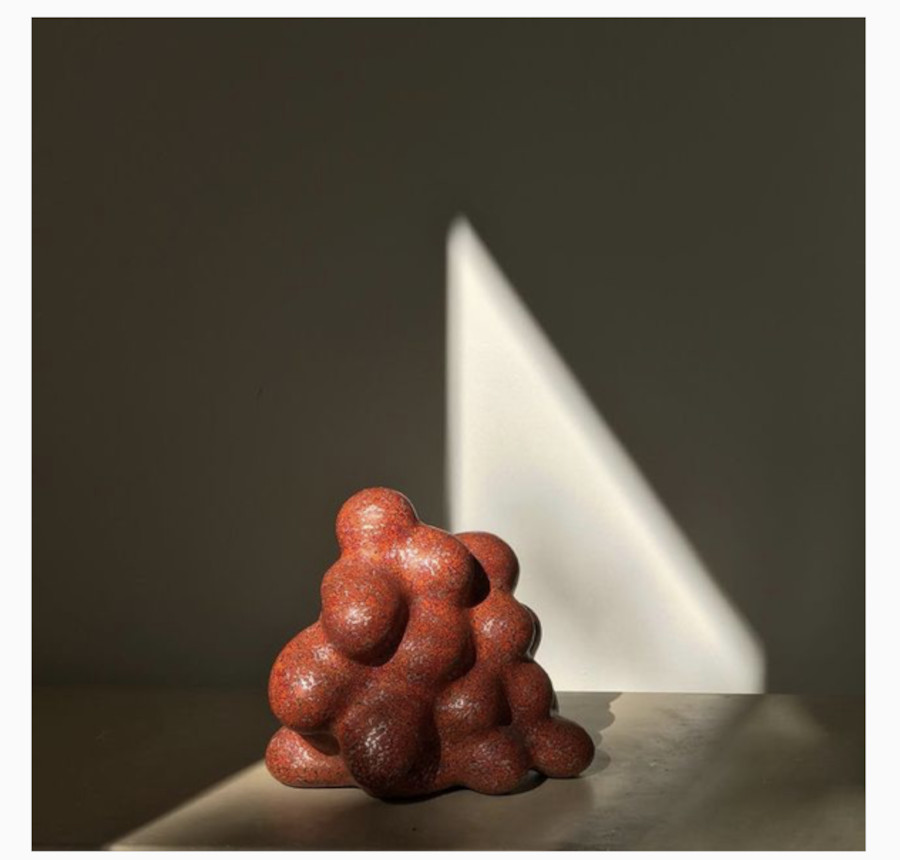 Ken Price

What someone might deduce about him from his collection People often expect me to be this kind of a Japanese Buddhist monk, with a staff. I am serious, but the seriousness all goes into the work and the family. I have these Ken Price balls, which surprises people, because they can't reconcile me with the playfulness of the balls. But if you consider the craftsmanship, the 15 colours and the form, then it clicks. I just bought them instinctively.
The piece that reflects where he is now I don't think there is one.  With the barn at Home Farm, I thought at the beginning that Richard Long might do a mud piece on the double height wall of the building between the barn and the farmhouse. I thought that, but of course I wouldn't ask him for a mud piece. I'd invite him to do 'something' here.  And, knowing him, he might propose something at the bottom of the pond that you couldn't see! But now I realise I don't really want anything on the walls. . .
The artwork he'll leave to someone he loves People are always a bit surprised that none of the three children followed me into architecture. But architecture is not really like a family business where there is some duty to follow on. It didn't work for me with my father. Similarly the taste in art isn't going to be the same. We are custodians of the art for the moment.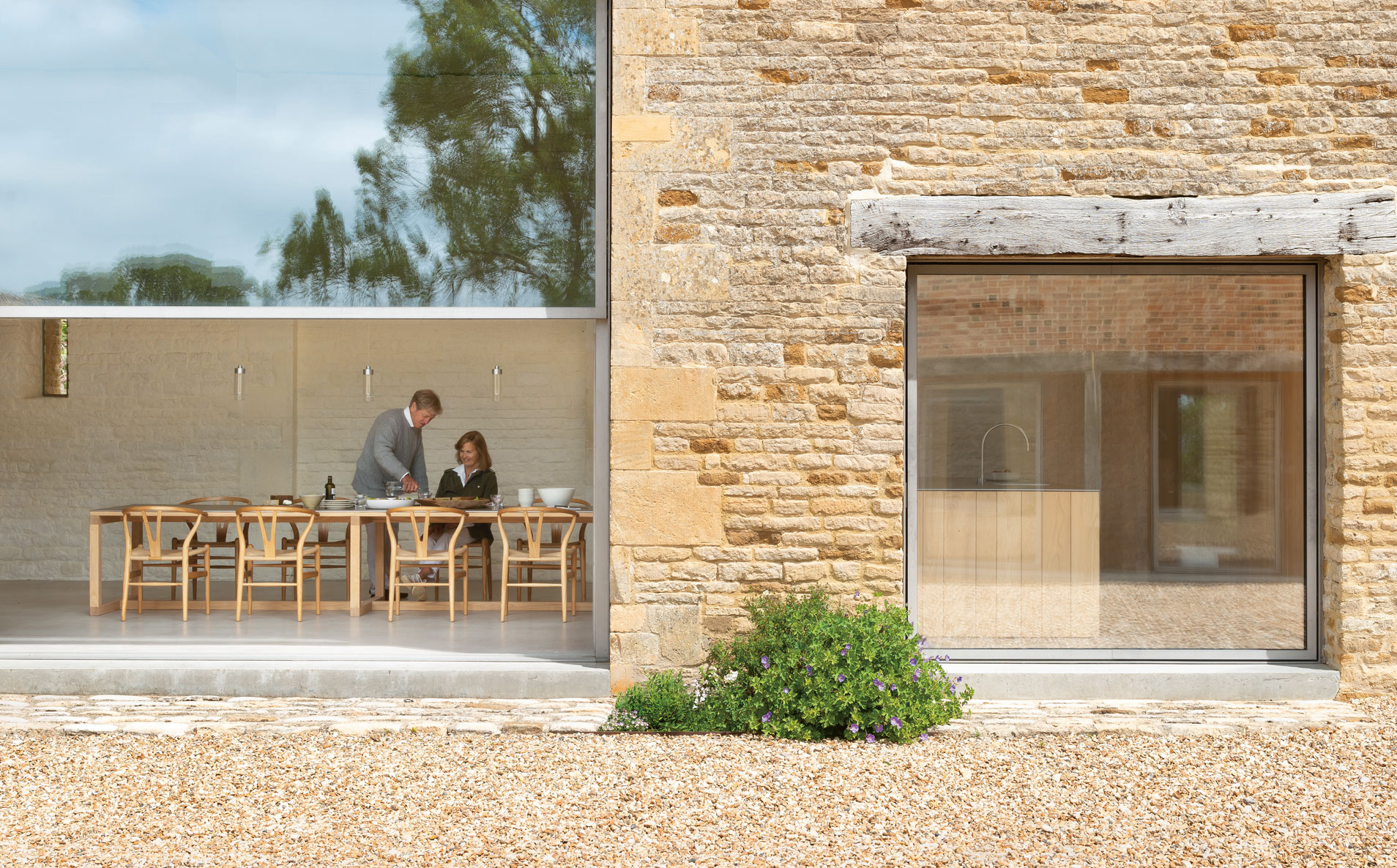 John and Catherine Pawson at Home Farm
John Pawson's Anatomy of Minimum is available here ; Spectrum, his book of photographs, is available here ; and you can get his and Catherine Pawson's latest book Home Farm Cooking , a recipe book based on the meals they make at Home Farm, here .
[Pawsoncollect-module]