Jean-Michel Othoniel doesn't restrict himself to a gallery setting. The French sculptor's work, Kiosk of the Nightwalkers, was installed by the entrance to the Palais Royal metro station in Paris back in 2000, to great acclaim. Since then his bead-like sculptures have found their way into the fountains beside the National Museum of Qatar; in among the trees of New Orleans; and, with the help of friend and collaborator, Peter Marino, into Chanel retail spaces around the world.
Othoniel is an artist who creates sculptures that explore themes of fragility, transformation, and ephemerality. Using the repetition of such modular elements as bricks or beads, his work deploys various strategies that hint at loss and despair – cracks in his objects' perfect surfaces, negative spaces and, early in his career, transient materials such as sulfur.
In the Phaidon Contemporary Artist Series monograph , Othoniel is interviewed by Gay Gassmann. Talking about his early brushes with art he tells Gassmann. "I was born in the centre of France, in Saint-Étienne, a working-class town. I went to school with miners' children.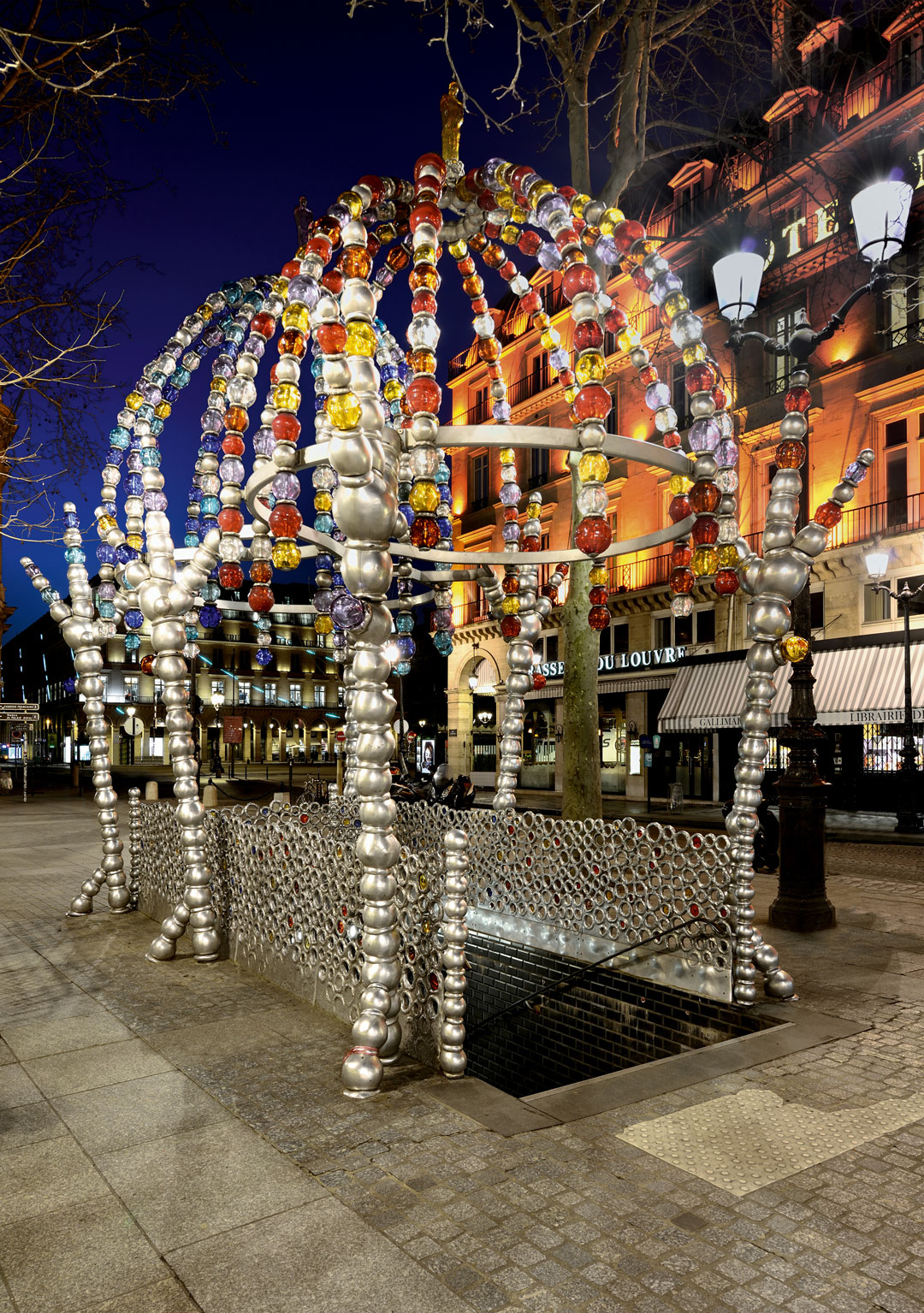 Jean-Michel Othoniel - Kiosk of the Nightwalkers, Paris, 2000
"All the state school pupils visited the museum every Wednesday afternoon. I remember when I was six or seven, I loved going to the museum and listening to the stories behind the paintings. I intuitively understood that the museum was a little like a parallel universe, where the rules were different, where the notion of play was important, and where there was real joy. I really felt that.
"The curator had close ties with Ileana Sonnabend, the great art dealer. He collected a lot of American contemporary art. I remember paintings by Jim Dine and Francis Picabia, sculptures by Tony Cragg. As a child, this museum was my window onto hope, a space where you were allowed to be different."
Now, in selecting his favorite works on Artspace, Othoniel proves he's equally open minded as a collector, picking out pieces by well-known artists, almost-forgotten favorites, and promising new talents, in a wide range of styles and media.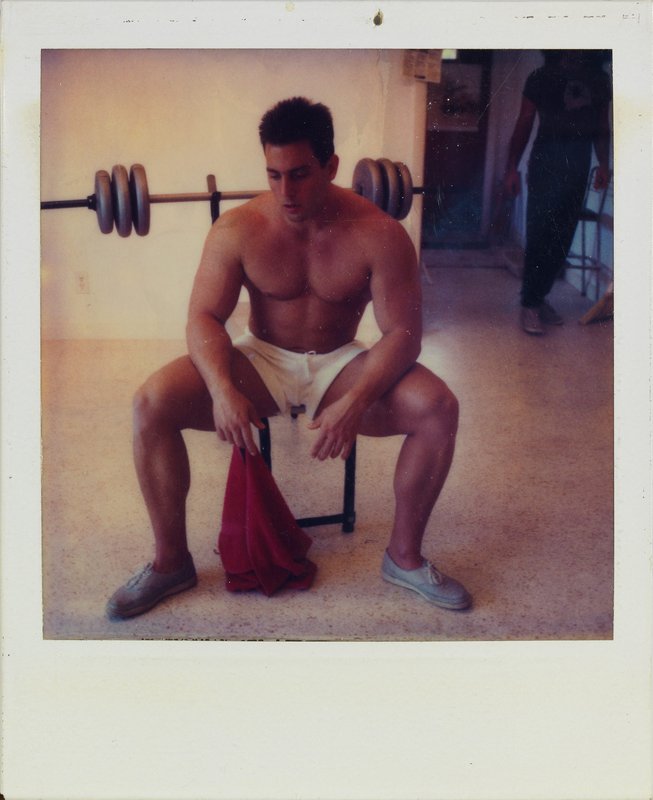 Duane Hanson, Bodybuilder , 1989
"It is a very sexy picture of a bodybuilder or a polaroid of one of Hanson 's sculptures. This confusion represents by itself the whole work of this hyperrealist sculptor."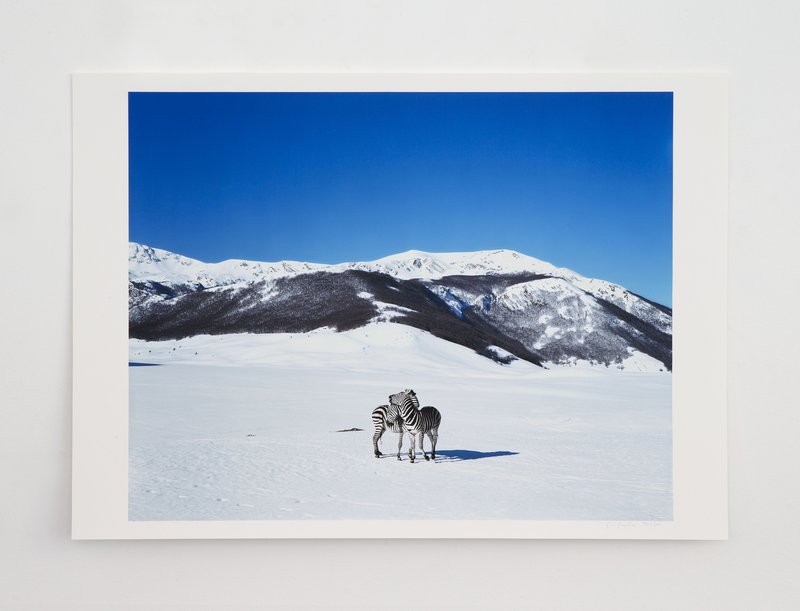 Paola Pivi, Untitled (Zebras) , 2013
" Paola is a fantastic artist. This photograph is one of her more iconic works, showing the craziness of this project, to which she brought two young zebras, escaping the vacuity of photoshop."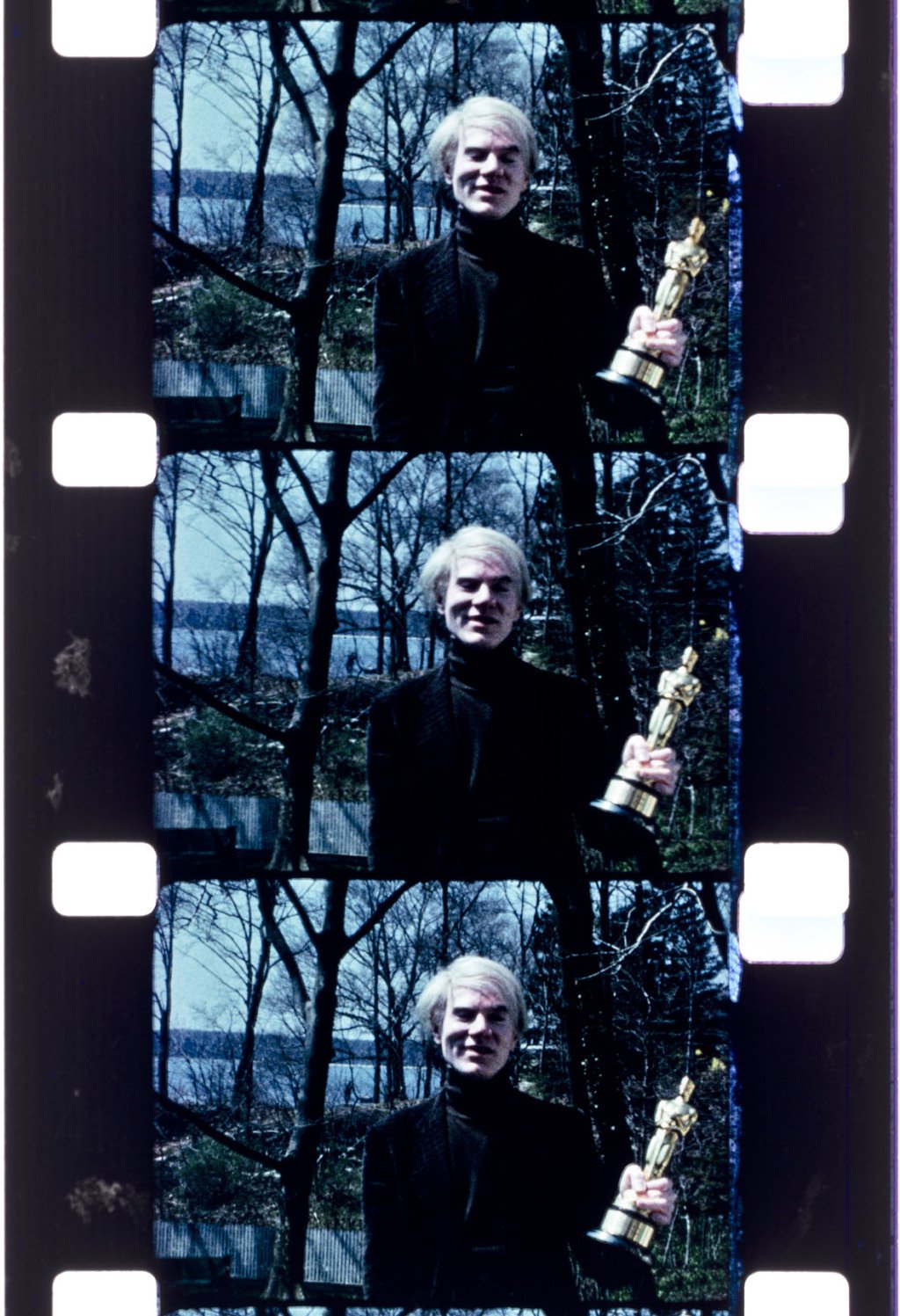 Jonas Mekas, Holy Fools, 2012
" Mekas is a free artist. This work is about a filmed diary where Warhol mixed friends, strangers and unforgettable stars. To me, he is the greatest poet of avant-garde cinema."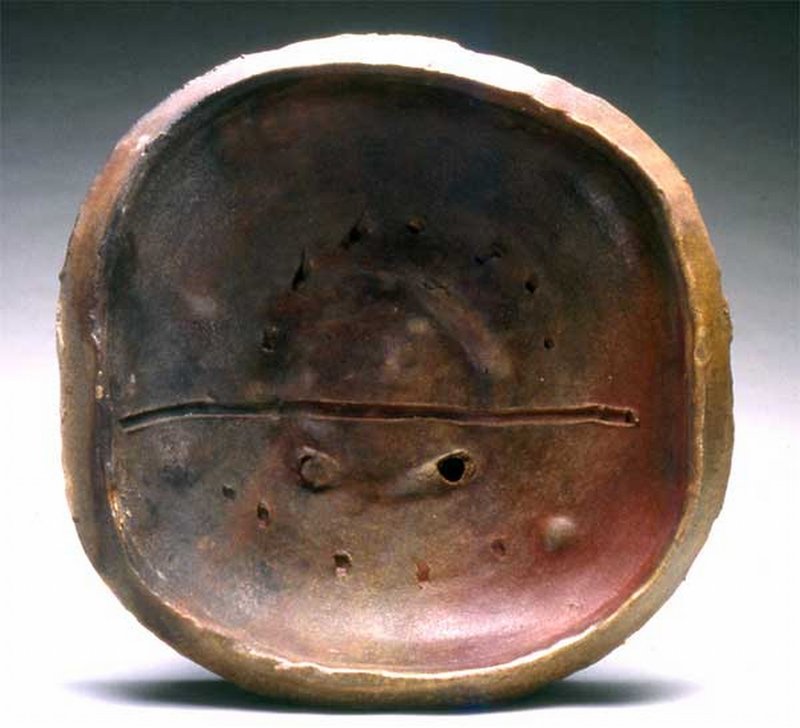 Peter Voulkos, Plate CR952-W, 1989
"A trailblazer in the use of ceramics, Voulkos uses his physical strength to work the raw matter in a conceptual and rigorous way. Unmissable work in the 80s, Voulkos is now an artist ripe for rediscovery."
VII from series Hipótesis del equilibrio local, 2018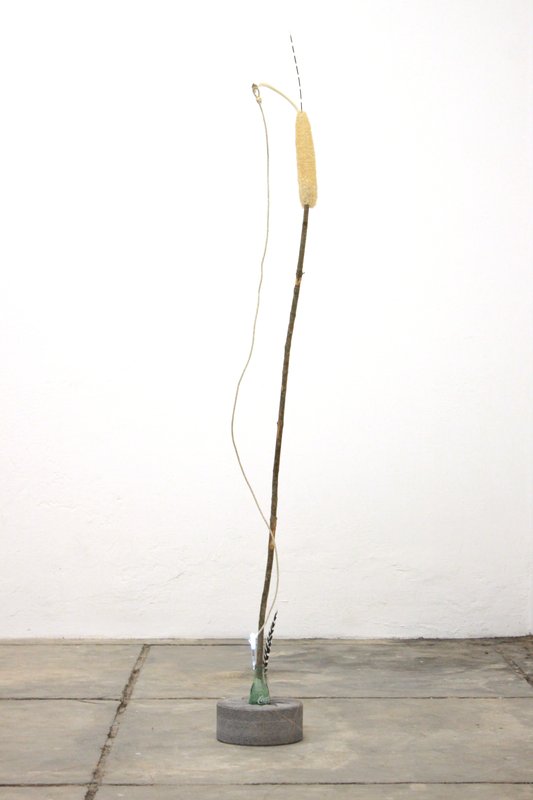 Gabriel Rico, VII from series Hipótesis del equilibrio local , 2018
" Rico is the great discovery of the last Venice Biennale. He sculpts the dreams of a new society."
Mini Silver Novella Box , 2011-2016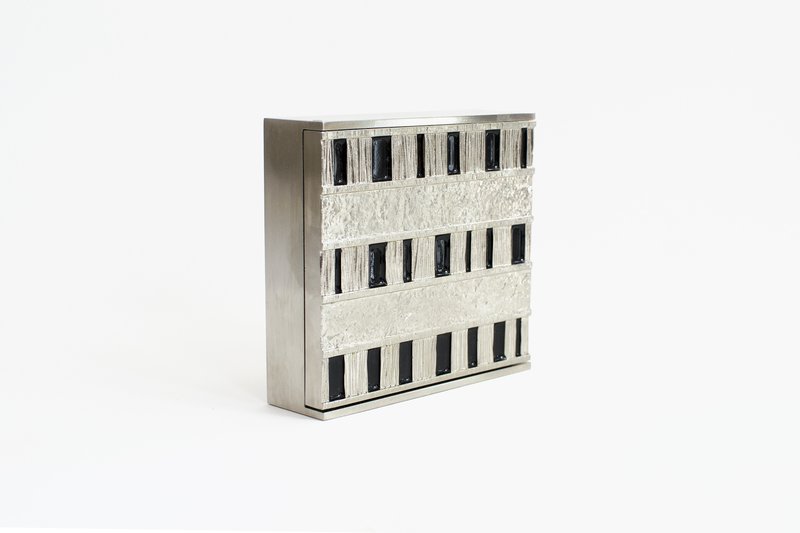 Peter Marino, Mini Silver Novella Box , 2011-2016
"This small bronze box covered in silver created by Peter Marino pays homage to the monumental boxes and monumental furniture-sculptures of this genius architect. For sure, it is one of the chicest objects to collect."
Buy works by Jean-Michel Othoniel and works related to his practice from the module below. Check out Jean-Michel's artist page here , and buy the Phaidon Contemporary Artist Series monograph here .
[Othoniel-module]
RELATED STORIES
See Photographer Roger Ballen's 10 Favorite Works on Artspace
Collect Hollywood's Favorite Art Stars