To support living artists by collecting their work is a worthwhile form of patronage in its own right. But what's even more effective (and rewarding) is collecting artworks that will also fund a good cause. We've put together a list of organizations that directly benefit from the sale of art, some of whom Artspace has partnered with to produce editions specifically to raise money. Whether your passion for activism lies in environmentalism, women's rights, clean water, inner-city youth, the fight against AIDS, or health care, you can contribute to your cause—andenjoy a beautiful and meaningful artwork in return. 
Perfect Earth Project

ARTISTS: Ed Ruscha, Richard Prince, Teresita Fernandez, April Gornik, Mary Heilmann, Maya Lin, Billy Sullivan, Clifford Ross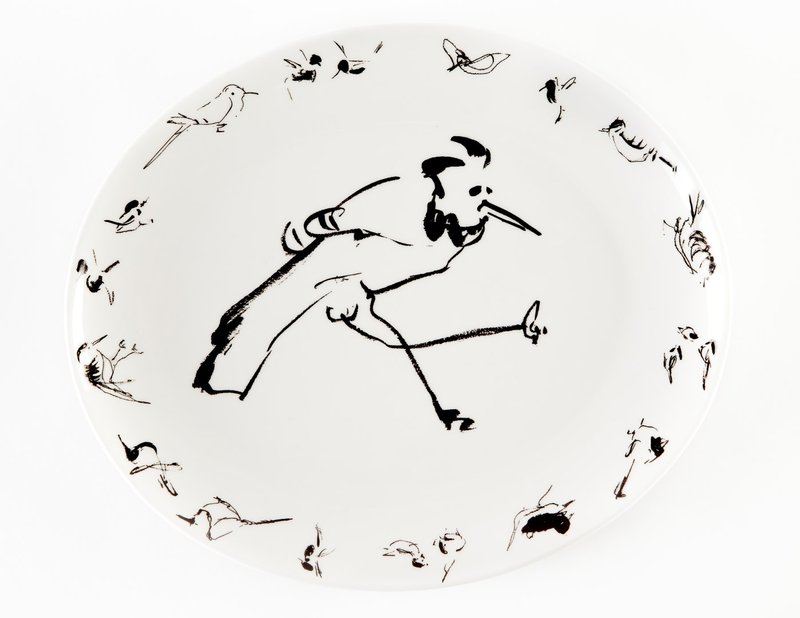 Birds Platter for Perfect Earth Project (2014) by Billy Sullivan is available for $350 
An environmentalist non-profit with a very specific (yet very widely applicable) mission is the Perfect Earth Project, which raises consciousness about the dangers of synthetic lawn and garden chemicals, and educates homeowners about natural, toxin-free alternatives. Billy Sullivan's special edition platter features woodpeckers, hummingbirds, and finches rendered with the sketchy flair characteristic of the artist's renowned drawings and paintings. For a wider selection of design objects that will benefit the East Hampton-based organization, visit their partner page.
What is Missing?

ARTIST: Maya Lin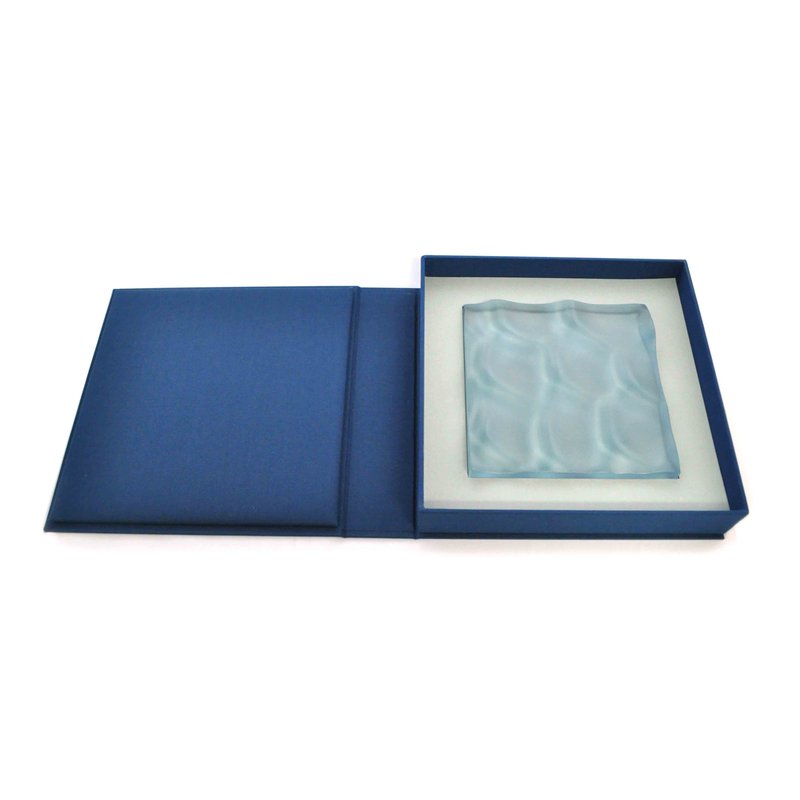 Seven Square Inches of Water (2014) by Maya Lin is available for $1,250
Seven Square Inches of Water is a limited edition artwork created by artist Maya Lin to benefit her foundation What Is Missing?, which challenges us "to consider the air, land, and oceanic migratory corridors of birds, animals, and sea-life that are at risk." The artist considers this cast polished glass piece as a "memorial" to raise awareness about species loss and environmental issues. Echoing Wavefield, Lin's 2009 earthwork that stretches four acres at Storm King Art Center, Seven Square Inches of Water continues the artist's exploration of water-wave formations, only this time, the sheer unspoiled imagery suggests a calm, soothing alternative to the oceanic troubles faced today.
Planned Parenthood

ARTIST: April Gornik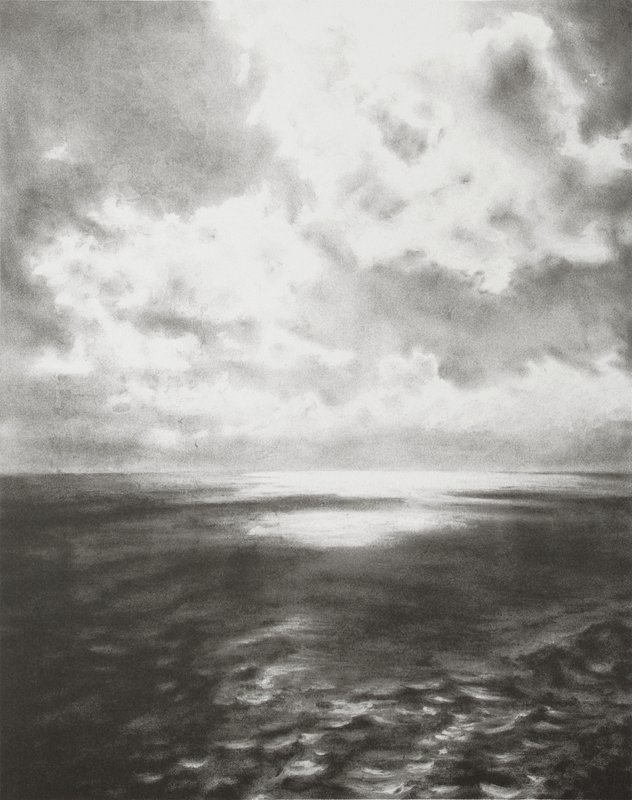 Light on the Sea (2006) by April Gornik is available for $1,000
April Gornik printed Light on the Sea in an edition of 200, which she graciously donated in full to benefit Planned Parenthood. The hundred-year-old organization was founded "on the revolutionary idea that woman should have the information and care they need to live strong, healthy lives and fulfill their dreams—no ceilings, no limits." Since, they've been instrumental in providing women with trusted healthcare, sex education, and advocacy. If all 200 of Gornik's prints are sold, Planned Parenthood would receive a whopping $150,000!
Los Angeles Nomadic Division (LAND)

ARTIST: Jose Dávila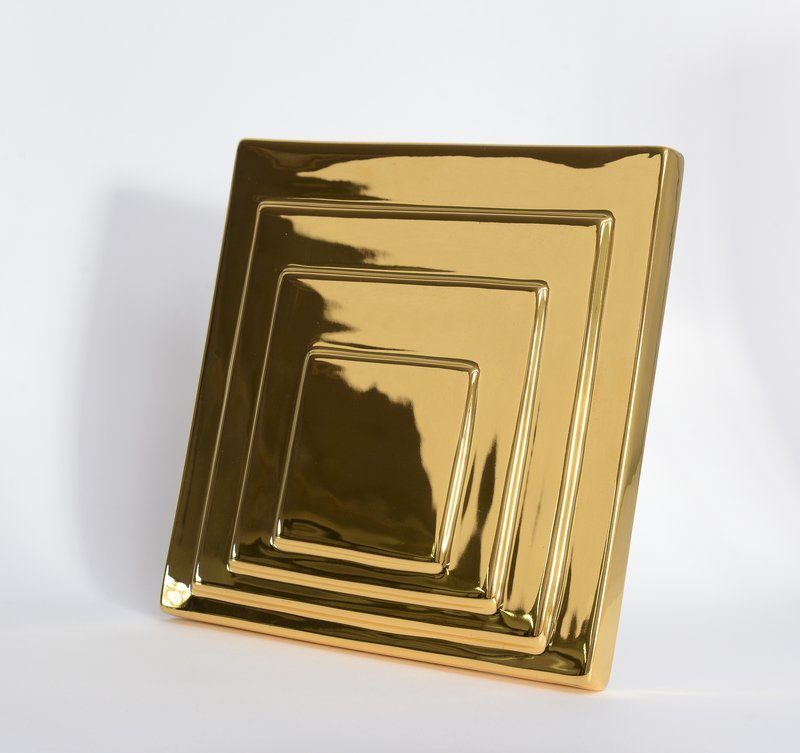 Homage to the Square (2015) by Jose Dávila is available for $3,800
In 2009, Shamim Momin, a curator at the Whitney Museum of American Art, left the museum to start the Los Angeles Nomadic Division (LAND), along with Christine Kim, Associate Curator of Contemporary Art at the Los Angeles Country Museum of Art (LACMA.) The non-profit art organization commissions site-specific and situation-specific artworks in Los Angeles and beyond. Proceeds from the sale of Jose Dávila's acclaimed Homage to the Square series, in which the artist reference's Joseph Alber's painting series of the same name, will directly support LAND's upcoming exhibition with Dávila this Fall as part of The Getty Foundation's Pacific Standard Time: LA/LA initiative. For more available works, see the organization's partner page.
Greenpeace
ARTISTS: Ivana Bašić, BB5000, Michael Assiff, Dennis Witkin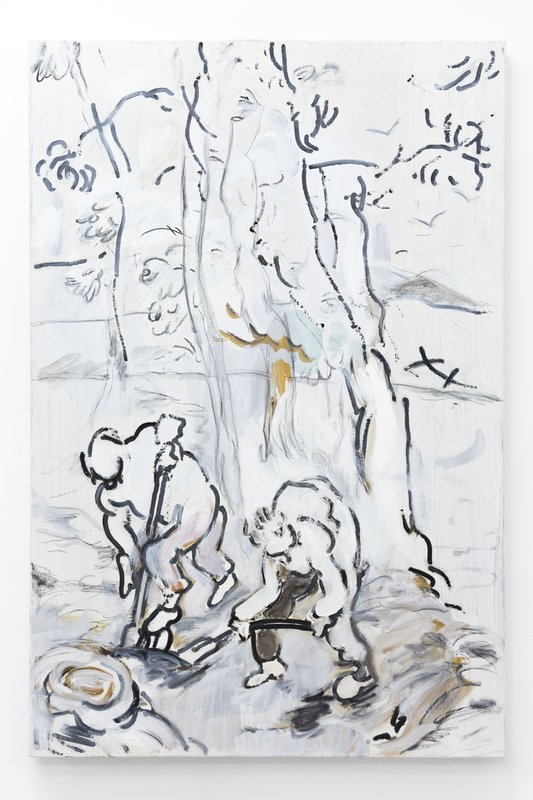 Two Diggers (white) (2016) by Dennis Witkin is available for $1,000

Hotel Art Pavilion—a gallery co-founded by Artspace Magazine's very own editor-in-chief—will donate a quarter of its sales on Artspace for the entire year of 2017 to Greenpeace, a "diverse, multi-cultural movement of ordinary individuals determined to bring about the extraordinary change necessary to realize a greener, more peaceful future." Supporting this ambitious organization feels more crucial than ever in the wake of the U.S.'s withdrawal from the Paris Climate Agreement. Pictured above is an original painting on canvas by emerging artist Dennis Witkin. All of the gallery's offerings will benefit Greenpeace—for a wider selection, see their partner page.
Fresh Air Fund

ARTIST: Massimo Vitali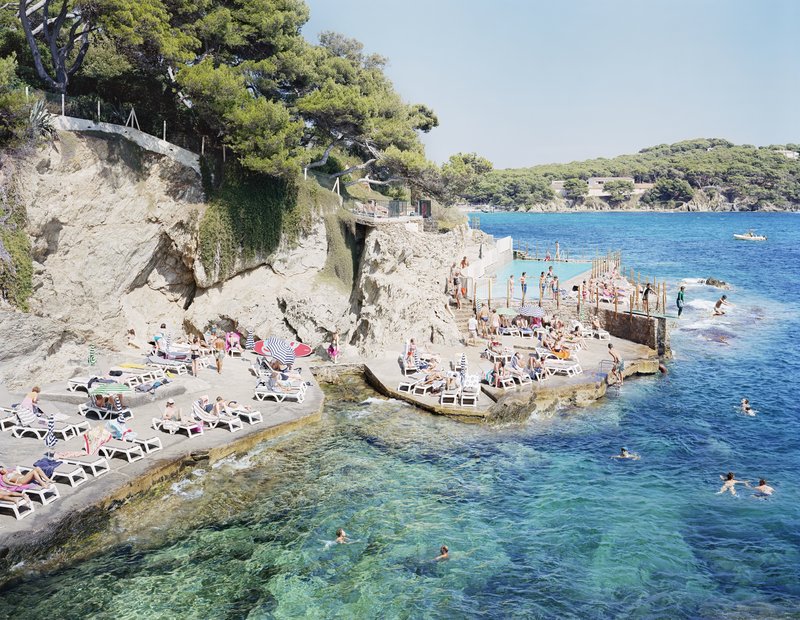 Le Provinçal (2015) by Massimo Vitali is available for $2,366
Massimo Vitali has spent the last 12 years photographing beach-goers on the Italian coasts, illuminating the beauty of the human "herd." Now, the artist is teamed up with Artspace to produce limited-edition prints to raise money for a good cause. The artist will donate all proceeds to the Fresh Air Fund, a not-for-profit providing free summer experiences to more than 1.8 million New York City children from low-income communities. "Each year, nearly 7,000 children enjoy outdoor summer adventures through visits with volunteer host families along the East Coast and Southern Canada and at The Fund's five overnight camps in Fishkill, NY."
The Tibet Center

ARTIST: Nicholas Vreeland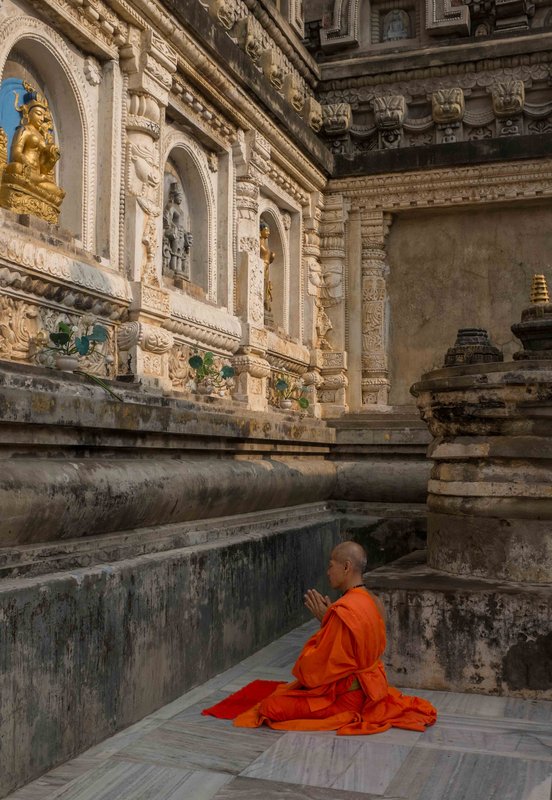 Bodh Gaya Prayer (2013) by Nicholas Vreeland is available for $100
New York's Tibet Center was founded in 1975 by the Reverend Khyongla Rato Rinpoche, a reincarnate lama of the Gelugpa order of Tibetan Buddhism, to provide weekly classes in Buddhist practice and theory, mediations, and retreats. In this photograph by Nicholas Vreeland, a monk prays in the Mahabodhi Temple Complex in Bihar, India—one of the four holy pilgrimage sites related to the life of Guatama Buddha, which became a UNESCO World Heritage Site in 2002.
charity : water
 ARTIST: Clifford Ross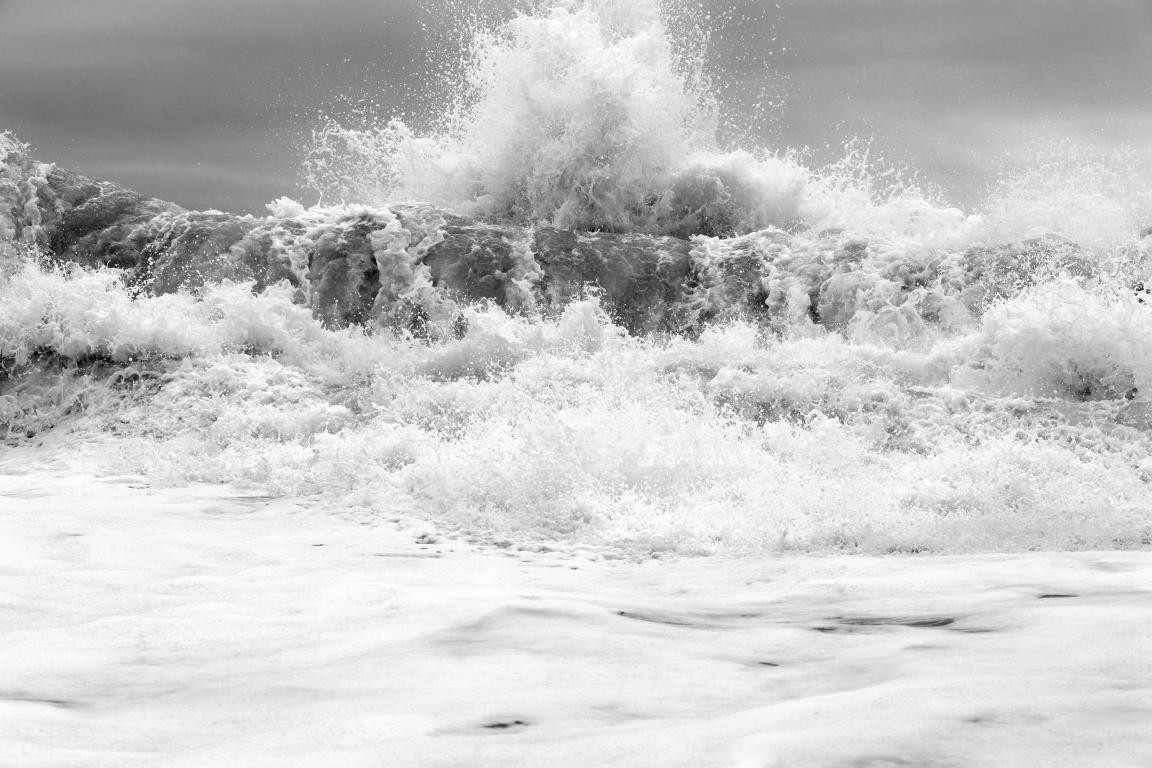 Hurricane LIV (2009/2011) by Clifford Ross is available for $300
Today, almost 748 million people are without access to clean drinking water. That's one in nine people on the planet. Charity: water funds sustainable water solutions in areas of greatest need—with freshwater wells, rainwater catchments, and sand filters. Seventy percent of proceeds from Clifford Ross's Hurricane LIV will benefit charity: water. Shot by the artist wading in the tumultuous ocean waves during a hurricane (don't worry, he was tethered to an assistant on land), Ross's Hurricane series captures volatile moments that make the artist realize, "Nature is bigger than me."
New York City AIDS Memorial
ARTISTS: Kobi Benezri, Wade Guyton, Jenny Holzer, Elmgreen & Dragset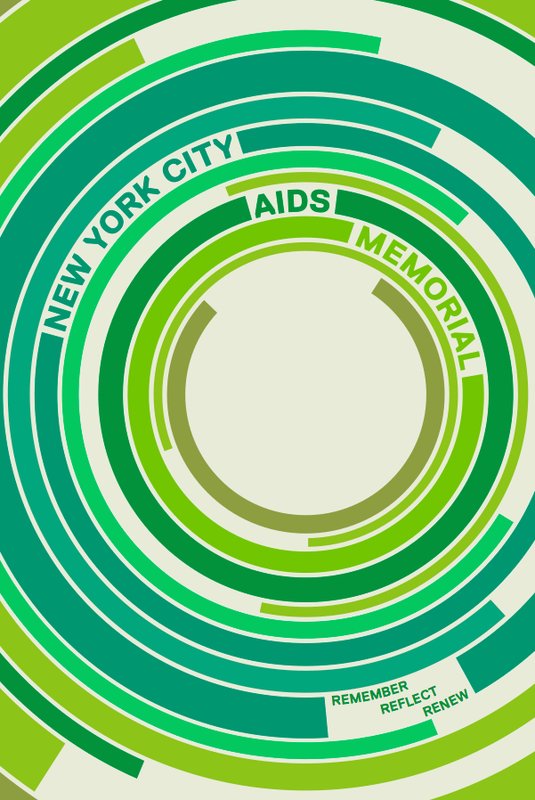 Remember, Reflect, Renew (2016) designed by Kobi Benezri is available for $100
This past December, the New York City Aids Memorial was unveiled in Greenwich Village, acting in remembrance of those lost to the epidemic, and in tribute to the heroic effort of healthcare professionals and activists who have been (and continue to be) crucial to the fight against the disease. Founded by Christopher Tepper and Paul Kelterborn—and made possible by an 18-person board of directors chaired by Phaidon's own Keith Fox—the memorial marks both the place where the AIDS epidemic started, and hopefully, will end: in New York. The organization and Artspace teamed up to offer a limited-edition print by internationally renowned graphic artist Kobi Benezri.
RELATED ARTICLE: Why Does the New York City AIDS Memorial Matter? Read Tetimonials From Leading Cultural Figures
Creative Growth

ARTISTS: Carrie Oyama, Dan Miller, Donald Mitchell, John Martin, John Mullins, Terri Bowden, William Scott, Ying Gee Zhou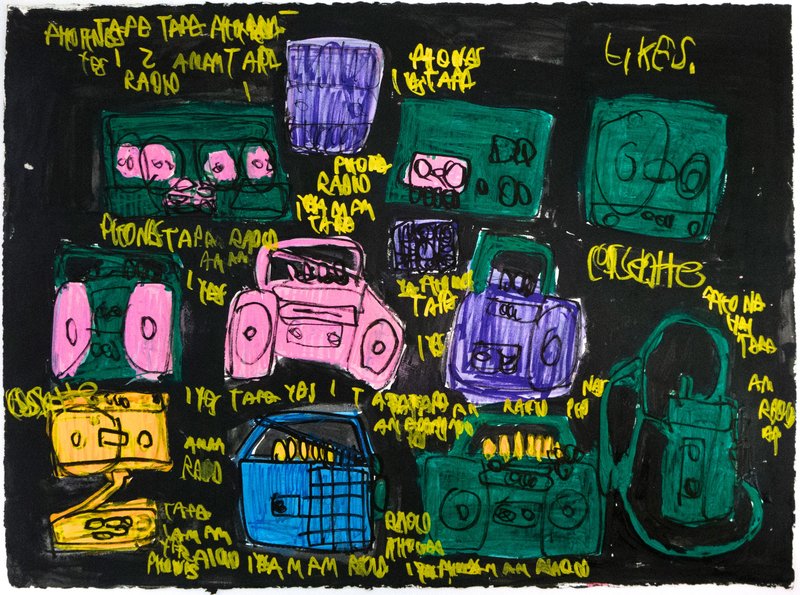 Untitled (2011) by John Mullins is available for $700
Creative Growth Art Center provides studio space for adult artists with developmental, mental, and physical disabilities, in addition to gallery exhibition and representation, and a social atmosphere among peers. Here is a work by member John Mullins, who draws his favorite places, modes of transportation, or objects paired with text that states his opinions about said subject matter. For a wide selection of available artworks made by members of the Creative Growth community, see their partner page.
Doctors Without Borders

ARTIST: Roya Haroun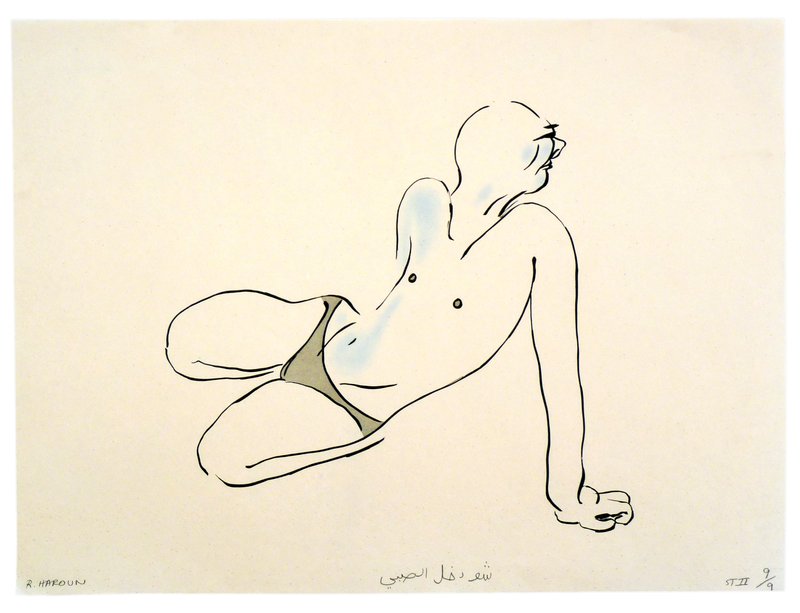 Not About a Boy St. II (2017) by Roya Haroun is available for $300
Doctors Without Borders "helps people worldwide where the need is greatest, delivering emergency medical aid to people affected by conflict, epidemics, disasters, or exclusion from health care." Artist Roya Haroun—who also works at the organization—is offering a small edition of lithographs for just $300 a piece. 
ACRIA (AIDS Community Research Initiative of America)

ARTISTS: Bryson Rand, Emily Mae Smith, Jack Early, Jack Pierson, Jim Gaylord, Ross Bleckner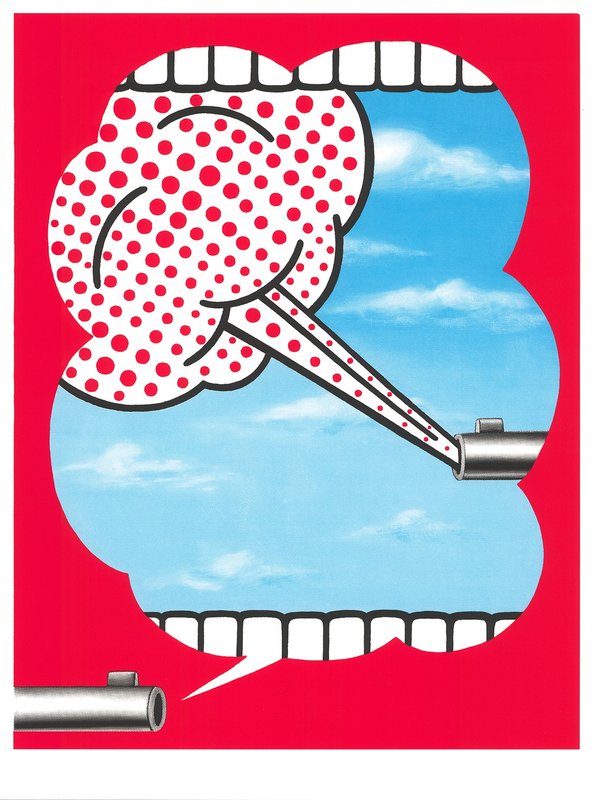 Chekhov's Gun (2017) by Emily Mae Smith is available for $750

The leading HIV/AIDS research and educational organization, ACRIA (Aids Community Research Initiative of America) brings an activist approach to the study of new treatments, the dissemination of prevention information to disadvantaged communities around the world, and the education of New York City students regarding HIV and sexual health. Emily Mae Smith's three-color screenprint, Chkhov's Gun (2017) will directly benefit this crucial organization, in addition to a varied selection of artworks viewable on their partner page.
Rush Philanthropic Arts Foundation

ARTISTS: Angelbert Metoyer, Ayana V. Jackson, Barron Claiborne, Diane Wah, Kalup Linzy, Kenya Robinson, Lennon Jno-Baptiste, Michael De Feo, Michael Paul Britto, Navin June Norling, Renee Cox, Sanford Biggers, Simone Leigh, Sol'Sax, Tahir Hamphill, Wangechi Mutu, Xenobia Bailey, Derrick Adams, Amanda Williams, Wayne Hodge, Aisha Tan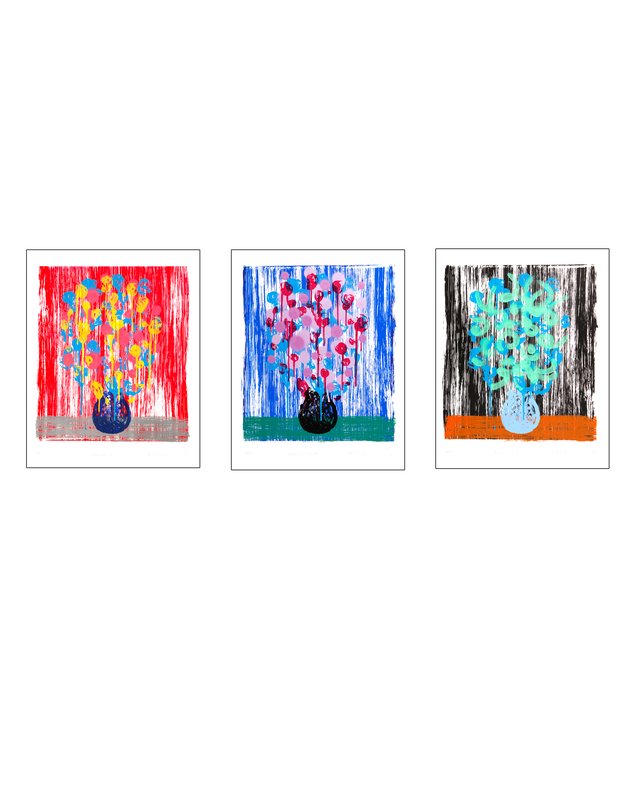 bloemen pink, bloemen green, bloemen violet (2014) by Michael De Feo is available for $750
Founded in 1995 by Joseph "Rev. Run" Simons of the legendary hip-hop group Run-DMC, along with media mogul Russel Simmons and visual artist/community builder Danny Simmons, the Rush Philanthropic Arts Foundation began with the goal of filling the gap that "disenfranchised and people of color face in both accessing the arts and exhibition opportunities." With a two-pronged approach, the foundation provides inner-city youth with significant exposure to the arts, while also supporting emerging underrepresented artists with exhibition opportunities. Visit their partner page for more available works by renowned artists.
ScholarMatch

ARTIST: Dave Eggers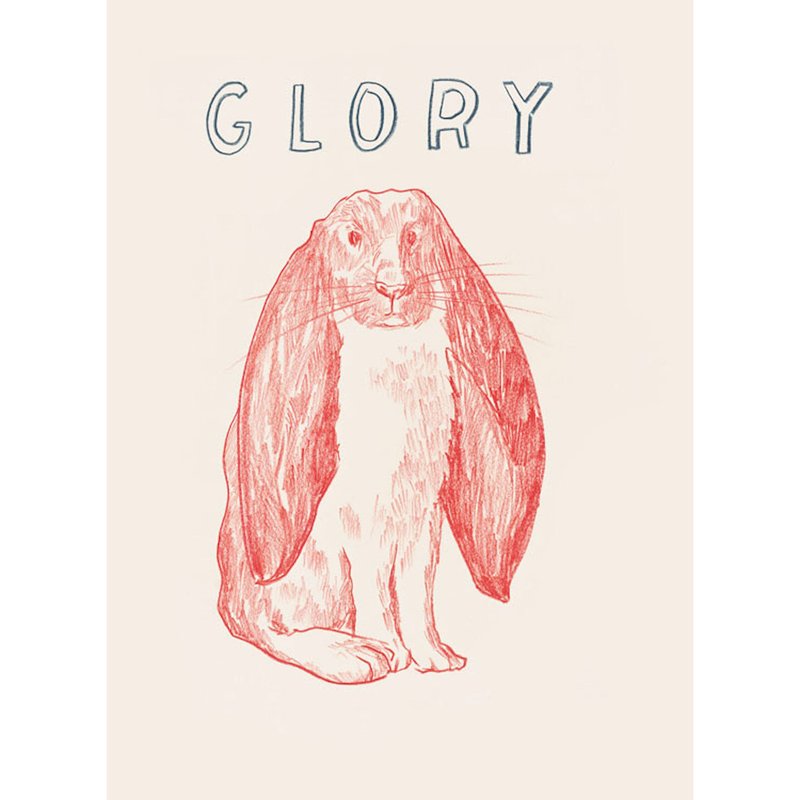 Untitled (Glory) (2015) by Dave Eggers is available for $600
By matching underserved youth with donors, resources, colleges, and professional networks, ScholarMatch makes college possible for those who may otherwise not have access. The organization was founded by author and artist Dave Eggers as a simple crowdfunding platform and has since grown into a full service college-access organization. Eggers has produced a large series of witty silkscreen prints (that can be viewed in their entirety here); a portion of the proceeds benefit ScholarMatch.org.
RELATED ARTICLE: On Dave Eggers, Author of 'The Circle,' and His Second Career as a Visual Artist
Skateistan