Onscreen, we've seen Gwyneth Paltrow play a passel of brainy, creative roles, from Shakespeare an muse to Sylvia Plath to confounded playwright hopelessly in love with her fallen-tennis-champ adopted brother. She has also, though perhaps less notably, incarnated the part of an unscrupulous art dealer and swindler in Mortdecai, where she helps her husband (played by Johnny Depp ) track down a stolen Goya by any means necessary . Offscreen, the Academy Award -winning actress, food writer, and "curator" behind the luxury lifestyle blog Goop has proven no less drawn to the high-minded arts—including the fine-art world, where she frequents art events around the globe and tends a modest collection of her own. Now, Paltrow prepares her most art-centric performance yet—as the photographer Dora Maar in the upcoming film 33 días , about her torrid romance with Picasso during the creation of Guernica —here are eight things you didn't know about Gwennie's actual relationship with art.
1. She Has a Taste for Almond
Paltow is enamored with Darren Almond , the British artist and photographer known for his beautifully executed investigations into (sometimes controversial) geographic borders. Paltrow told Elle Décor that Almond's photography is something she couldn't live without, adding "his arresting, large-scale artworks brings a sense of majesty to a room."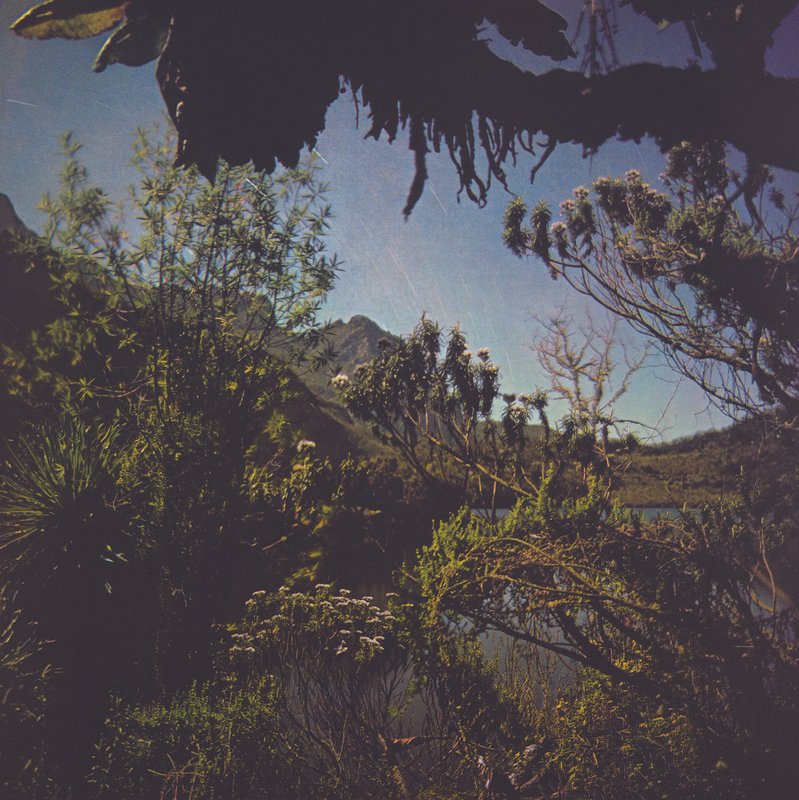 Almond's Fullmoon@Kitandara: Mountains of the Moon (2010) is available on Artspace for $4,000
2. She's Read Her Janson's
Paltrow knows a thing or two about art. She majored in art history at the University of California at Santa Barbara before dropping out to pursue a career in acting (spoiler alert: it paid off!). "I love to collect art, I was an art history major in brief stint at university and I've spent my life in museums and love the whole art world," Paltrow told the Associated Press.
3. It's Good to Be the Queen
This needlepoint artwork by Ann Carrington hangs as the focal point in the foyer in Paltrow's Hampton home, though it looks to us like it could have been acquired by Paltrow's Brittish rocker ex-husband, Chris Martin . Carrington's sculptures and wall pieces "take mundane, unremarkable objects and transform them into surprising, witty, and hopefully beautiful artworks," according to the artist, as told to the Financial Times.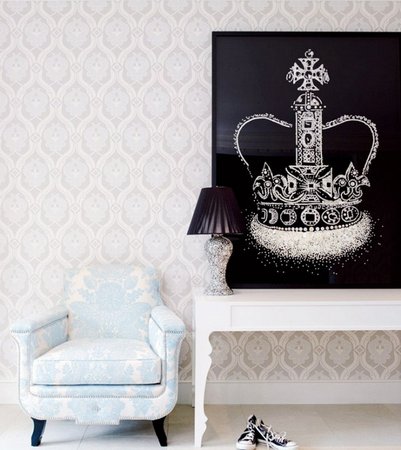 4. She Works With Diddy's Art Advisor


Paltrow may the guru-in-chief of the Goop lifestyle, but that doesn't mean she doesn't need a style guru of her own. Maria Brito , the self-proclaimed "luxury lifestyle consultant" advises Paltrow (and other celebs like Sean Combs a.k.a. P. Diddy)—frequenting art fairs and galleries in search of artists like Jean-Michel Basquiat , Yayoi Kusama , and Kenny Scharf for her clients.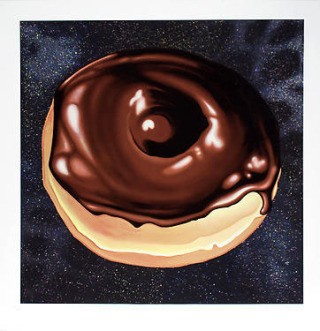 Kenny Sharf's Cosmic Donut (2008) is available on Artspace for $6,500
5. She's Broad-Minded


At the opening of the Broad —the contemporary art museum in Los Angeles founded by art patrons Eli and Edythe Broad —Paltrow told Vanity Fair , "it's a beautiful space," referring to the Diller Scofidio + Renfro –designed structure. "The building is so impressive, and it's thrilling to be in Los Angeles right now. It's becoming such a mecca for art and artists, and it's so nice to be included in the night." Paltrow also made the tabloids for the Gucci outfit she wore to the 2016 Art and Film Gala held at the Los Angeles Country Museum of Art (LACMA.)
8. She Can Be a Gala Grump


But although Paltrow may love being seen strutting down the red carpet of these art events, she doesn't necessarily always enjoy being at them. In 2013, Paltrow looked thrilled showing off her coral Valentino Haute Couture gown for the cameras at the Metropolitan Museum of Art Gala, but the next day she told USA Today that "I'm never going again. It was so un-fun. It was boiling. It was too crowded. I did not enjoy it at all." Sheesh.
7. Her Sister-in-Law Is an Art Star
Gwyneth isn't the only cultural icon in her family; her mother is actress Blythe Danner, her father is film producer/director Bruce Paltrow, and her director/screenwriter younger brother Jake is married to the Gagosian-represented artist Taryn Simon . Most known for her photography, Simon is an enigmatic conceptual artist who investigates the power and structure of secrecy through her research-heavy, long-term projects.
8. She's Blond, But Can Go Dark for Art
As Dora Maar in 33 días, directed by Carlos Saura, Paltrow will play Picasso's real-life muse of over a decade. The film chronicles the emotionally volcanic artist (played by none other than Antonio Banderas) as he works with Maar to paint his famed anti-war mural, named after the Spanish town that was bombed during the Spanish Civil War, that the Spanish Republican government commissioned in 1937 for that year's World's Fair in Paris. Banderas told Fox News Latino that Paltrow is "absolutely in love with Spain and speaks Spanish and French perfectly," which isn't surprising considering she's pretty perfect at everything else, too.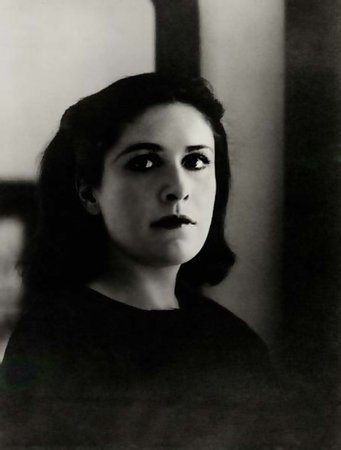 Dora Maar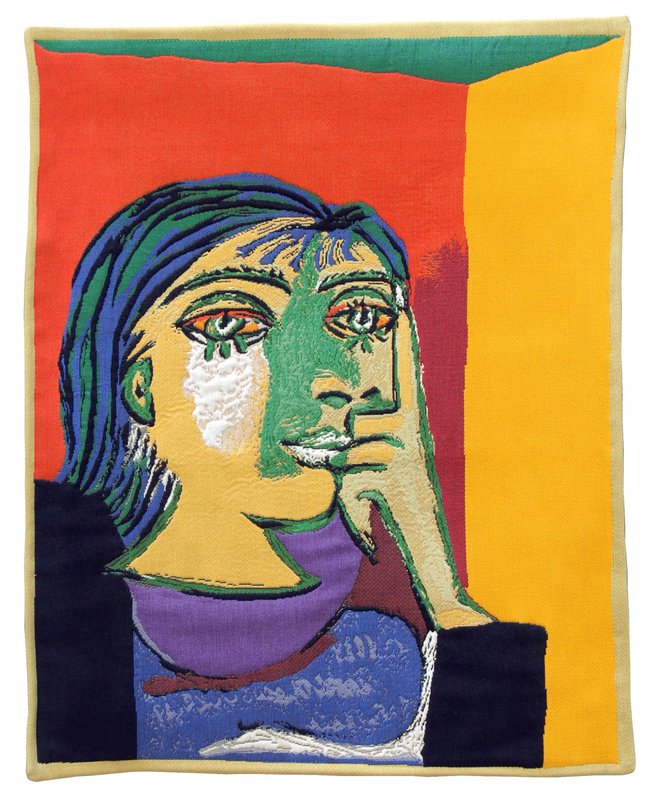 Portrait de Dora Maar (tapestry) is available on Artspace for $500