For actor Neil Patrick Harris, living in an art-filled Harlem townhouse with his husband David Burtka was a decade in the making. When he began his role as Barney Stinson, the outrageously opinionated ladies' man on How I Met Your Mother, the couple assumed the show would be short-lived, along with their time spent in Los Angeles. Ten years and three Emmys later, in 2013, the show finally wrapped up its final season, and Harris, Burtka, and their two children and two dogs moved to the big apple to rennovate a five-story bed and breakfast into their acclectic townhouse, filled to the brim with contemporary art and collectables.
The couple is known in the art world, not only for showing up to art fairs and attending art events, but also for asking all the right questions. Artist Kehide Wiley (more on him below) says of the collecting couple: "Very few collectors ask such in-depth questions—why and how the work was made and what my sympathies and passions are. They see art not simply as luxury but rather as something that really connects people," according to the Hollywood Reporter.
"I'm emotional, so if I see something I like, that's it and I want it," Burtka tells Architectural Digest. Harris weights in: "You have to weigh the value of things when you have two dogs who slobber and two kids who love to finger-paint. The top half of the walls is where we put everything that's valuable."
Here we look at some of the artists that occupy those top-half walls:
TOM LaDUKE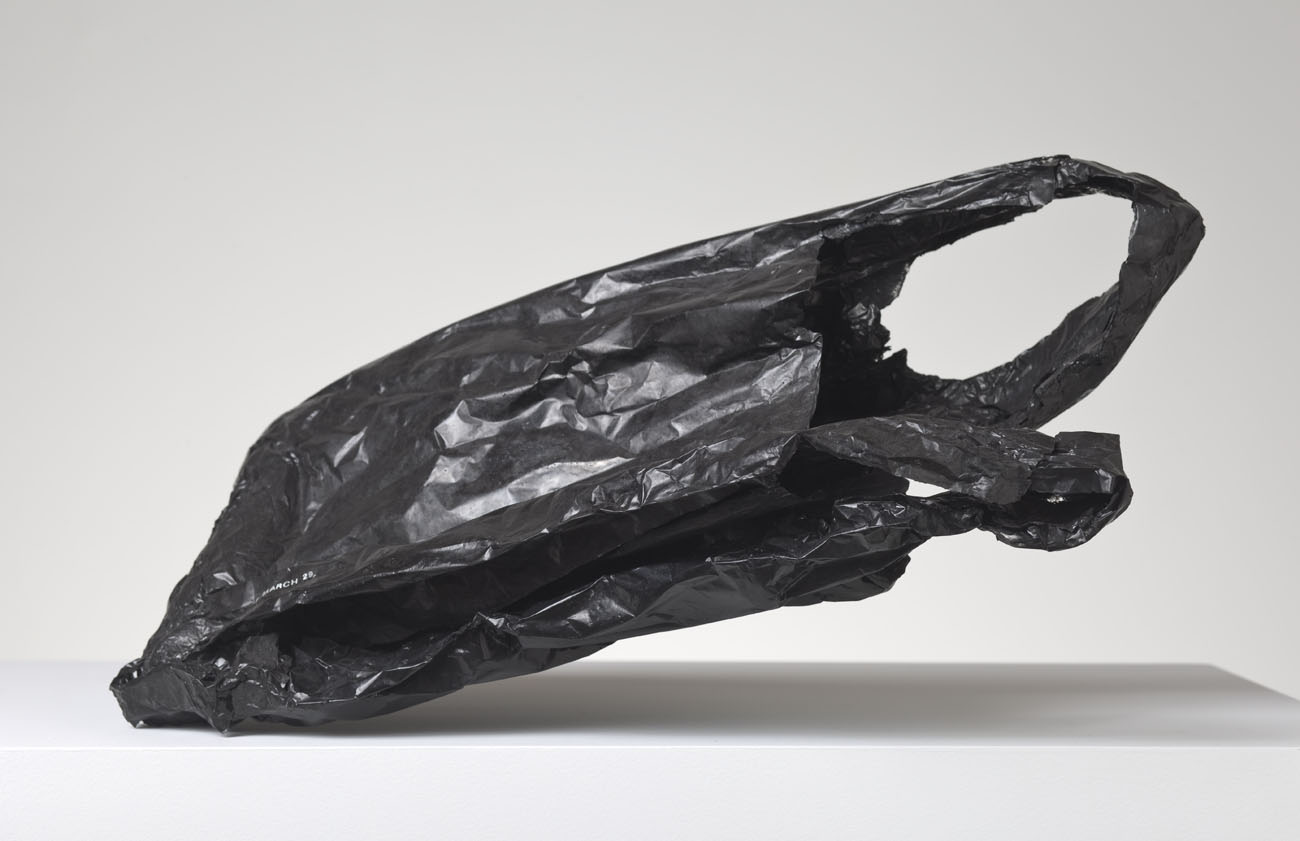 Nestled in between a row of columns in the parlor floor's central hall are two pedstals displaying sculptures by Tom LaDuke: one, run generator (2009), a floating black plastic bag rendered in graphite, glue, and mirror; and two, Untitled Self Portrait (2007), an erect knife standing up from the blade made out of glass and epoxy. The Los-Angeles based artist is perhaps best known for his multi-layered, textural paintings—so the fact that Harris and Burtka chose to acquire (potentially kid- and dog-un-friendly) sculpture, says to us that the couple take their collection seriously.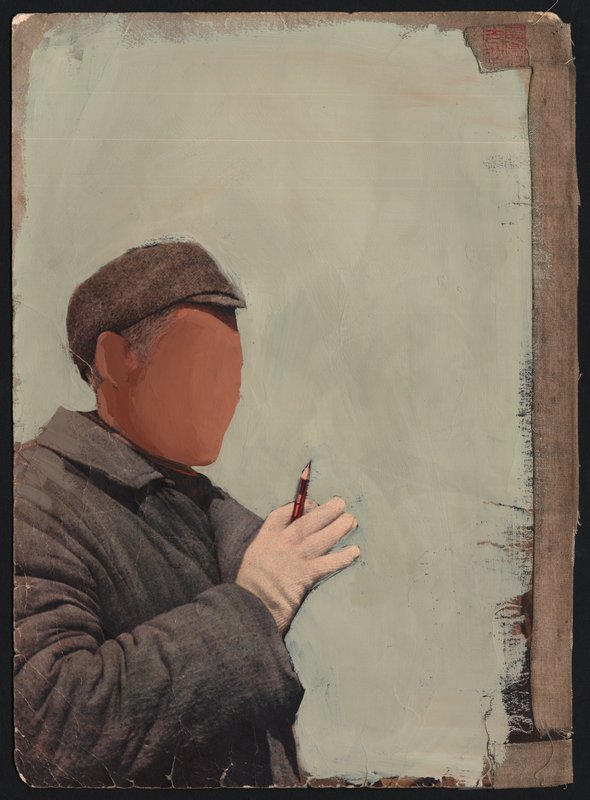 Untitled 4 is available on Artspace for $4,000

You know you really love an artist when you name your kid after them. Harris and Burtka's son is named Gideon, after the Israeli-born, London-based painter Gideon Rubin, known for his faceless portraits. A painting of a young boy sits at the stop of the staircase in Harris's townhouse.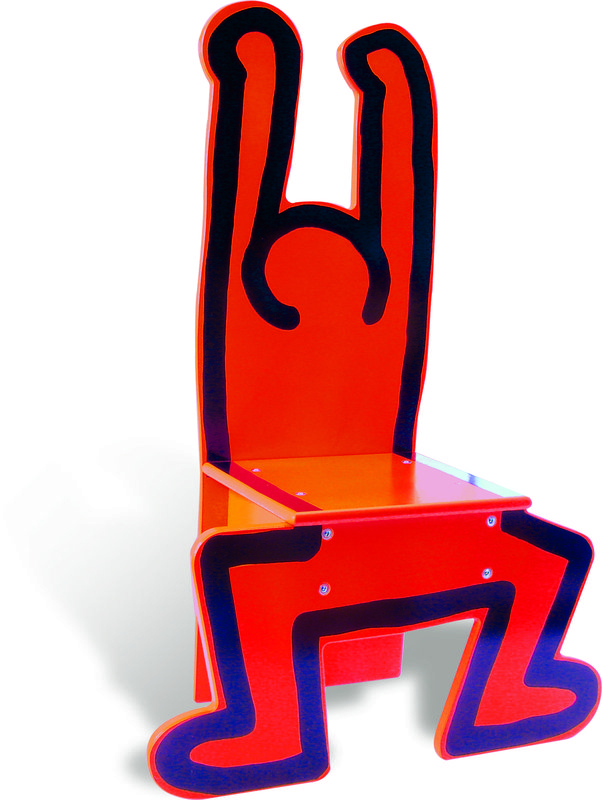 Wood Child's Chair comes in multiple colors and is available on Artspace for $150

In seven-year-old Gideon's room is probably the cutest yet art-historically sophisticated kid's furnishings money can buy: a Keith Haring chair. The chair (available on Artspace for $150) is made of non-toxic lacquered hardwood, and is characteristic of the '80s street artist and painter's outlined dancer figures.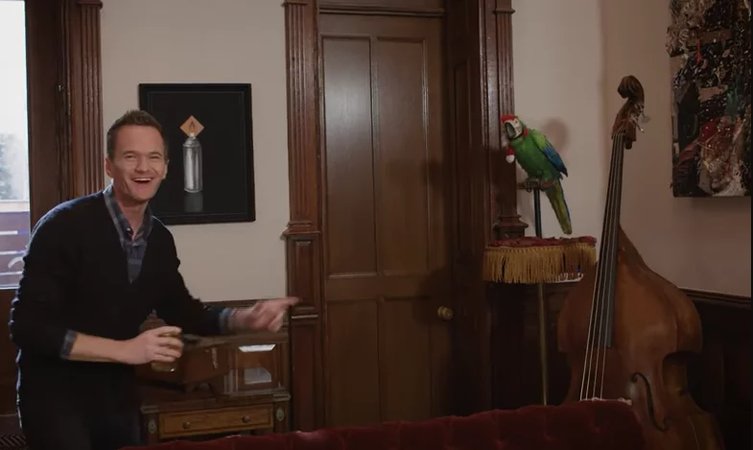 For many collectors of enigmatic street artist Banksy, a Banksy piece could easily be the most edgy thing in the room. But for Harris, who is a collector of all kinds of ephemera and oddities, a Banksy painting looks conservative in comparison to the robotic talking parrot it hangs next too.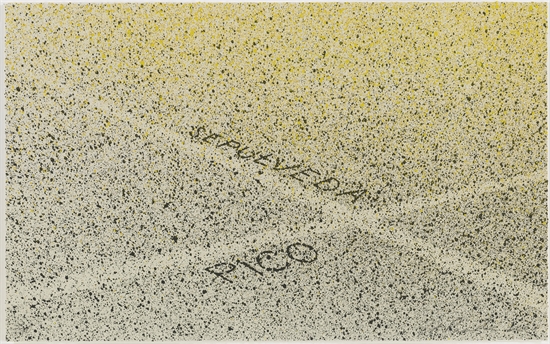 We've done a few round-ups of celebrity collections, and if there's one takeaway, it's that Ed Ruscha has a lot of loyal celebs. Hanging in the parlor-floor salon, which includes a bar salvaged from a Connecticut hotel, is Ruscha's Pico and Sepulveda. Known for his graphic use of text and penchant for the streets and landscapes of Southern California, Ruscha is one of the most influential artists of the 20th century.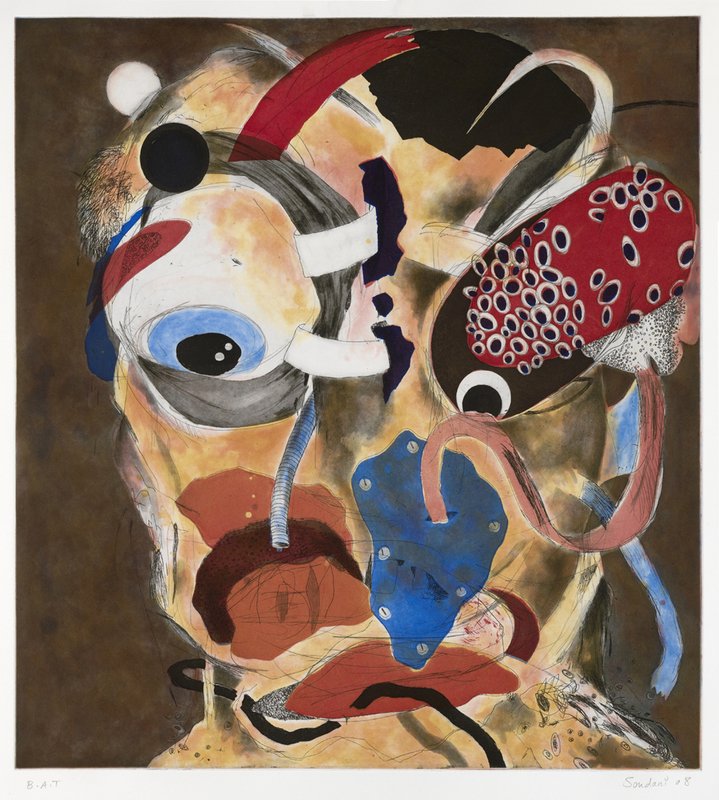 2008 is available on Artspace for $9,000

Next to Pico and Sepulveda hangs a painting by Ahmed Alsoudani, who, after living through two wars in Bagdad, sought asylum in New York in 1999. His deeply psychological images explore violence and war, though despite these serious themes, the artist adds a whimsical, light-hearted style that borders on graphic or cartoonish.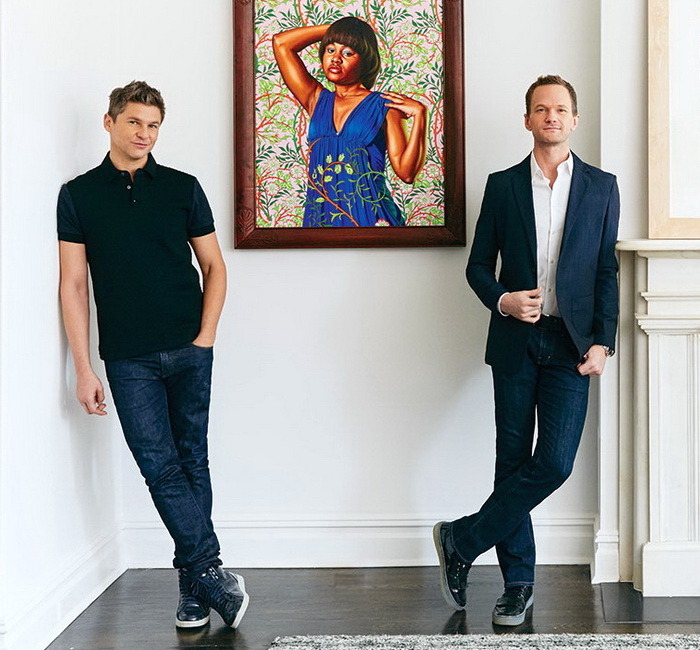 "I love Kehinde's ability to draw hands and wrinkles and skin tones. It's phenomenal," Harris tells the Hollywood Reporter of Wiley's work. "What he does with the color patterns and the vibrancy of his paintings is extraordinary," adds Burtka. Wiley's known for painting large oil portraits of people like Spike Lee, Swizz Beatz, and Carmelo Anthony. In Harris and Burtka's collection is a piece called Venus Anadyomene (2014).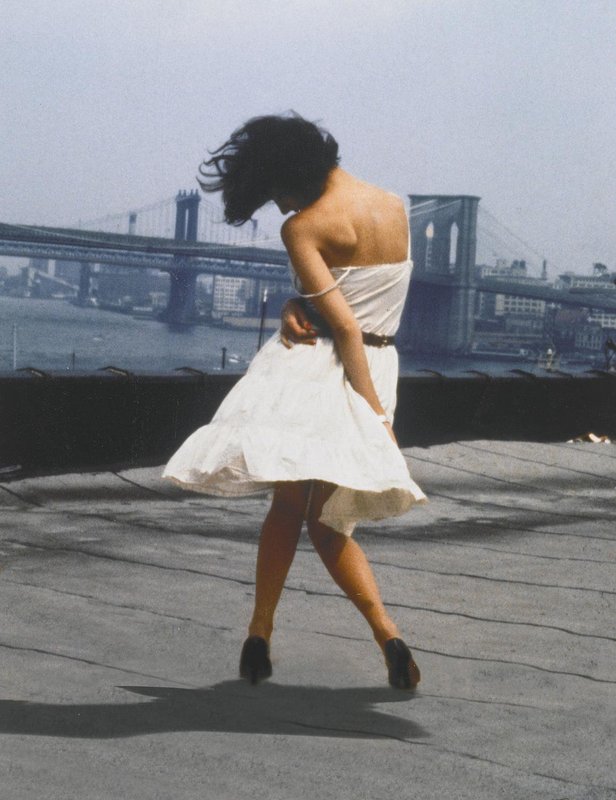 Untitled Plate IX (From Men In The Cities) is available on Artspace for $8,000
The first work of art the duo bought as a couple was a Robert Longo drawing, who is most known for his photo-realistic drawings on paper, and his series "Men In The Cities," which which depicts sharply dressed businessmen (and a few women) writhing in contorted agony or ecstasy (depending on your reading.)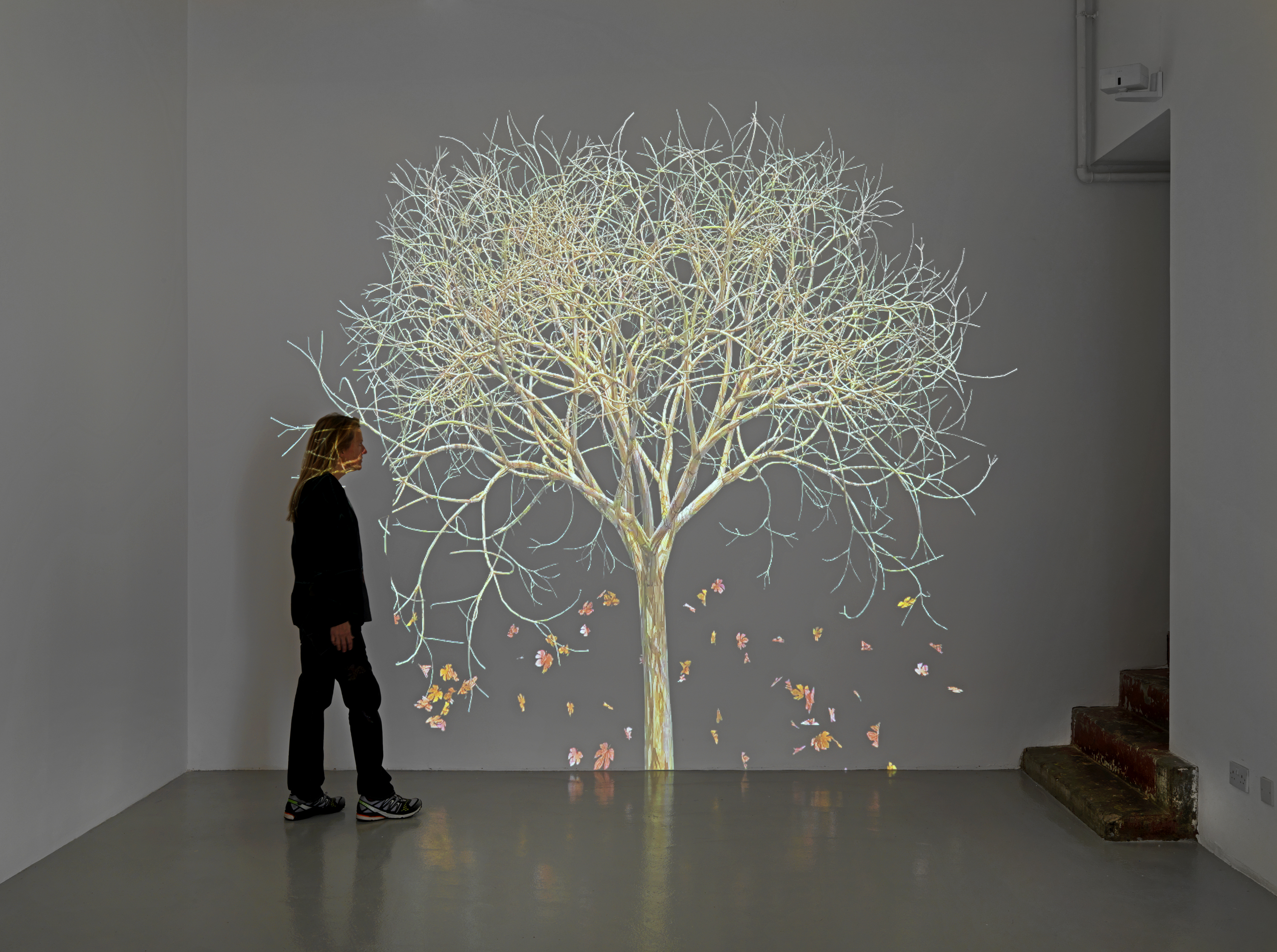 "One of our favorite pieces is a digital piece on a projector by Jennifer Steinkamp that Neil got me for Valentine's Day," Burtka told the Hollywood Reporter. "It's these moving flowers that are projected on a while." How romantic!
JILL GREENBERG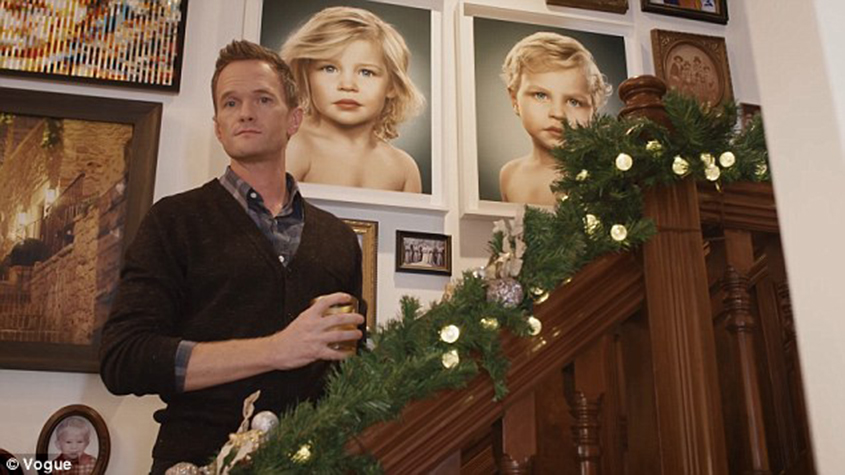 Harris and Burtka commissioned artist Jill Greenberg to make portraits of their twins, and the result is way more flattering than what the artist is most known for: the series "End Times" which depicts young children wincing in distress.
RELATED ARTICLES:
What Does Madonna Collect? See Artists in the Material Girl's Private Collection
Who Does Sofia Coppola Collect? See Inside the "Virgin Suicides" Auteur's Dreamy Art Collection