A picture might be worth a thousand words, but it can only take a line or two to shed new light on art, artists, and artistic practice. During Artspace's first decade we spoke with hundreds of artists, curators, critics and other creatives, many of whom provided us with remarkably enlightening points of view and insights. As we prepare to mark a decade online, we're taking the opportunity on some of the best pieces of advice. Here's ten lines that have changed the way we look at things.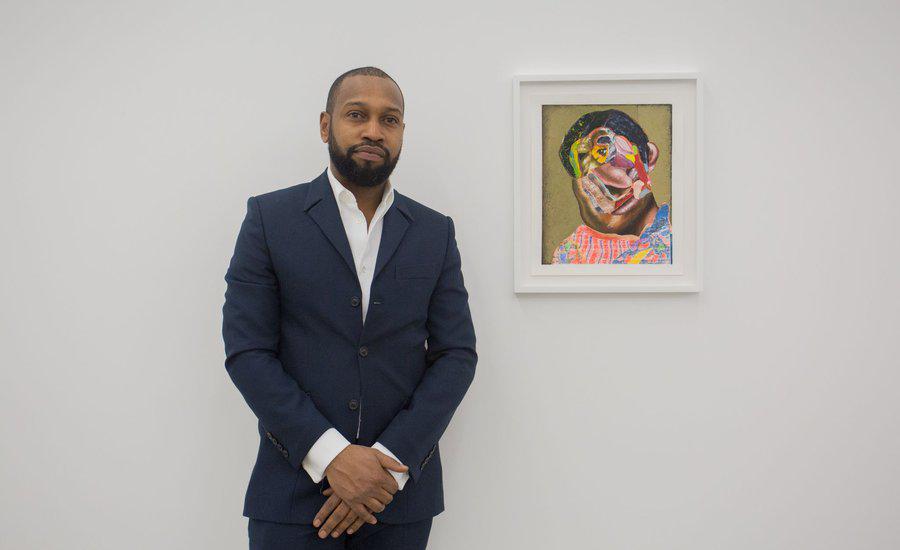 "Drawing as an adult is the constant battle to draw, again, like a child, for we are born kings and queens; we are born victorious. Yet, as we grow and mature, as we become adults in the world, we learn to become peasants, and this trap, this slippery and most efficient downward slope, will mandate or, perhaps more accurately speaking, guarantee one to draw like a peasant in bondage as opposed to the victorious king or queen one was meant to be — born to be." Nathaniel Mary Quinn on the difference between drawing as a child and as an adult.
Walter Robinson – Artist and Writer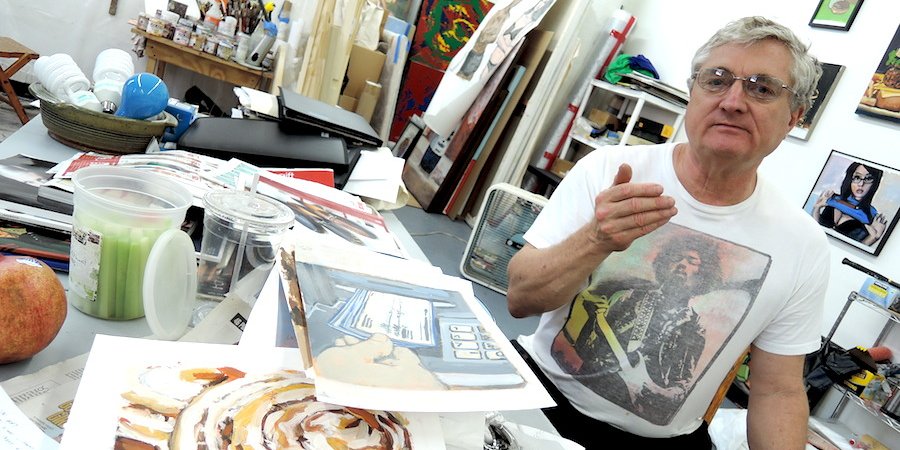 "One thing I'm hearing these days, loud and clear, is the hum of an art style that I like to call Zombie Formalism. 'Formalism' because this art involves a straightforward, reductive, essentialist method of making a painting (yes, I admit it, I'm hung up on painting), and 'Zombie' because it brings back to life the discarded aesthetics of Clement Greenberg, the man who championed Jackson Pollock, Morris Louis, and Frank Stella's 'black paintings,' among other things." Walter Robinson on Zombie Formalism, the art-world term of the decade that he coined on Artspace.
Ajay Kurian - Artist and Curator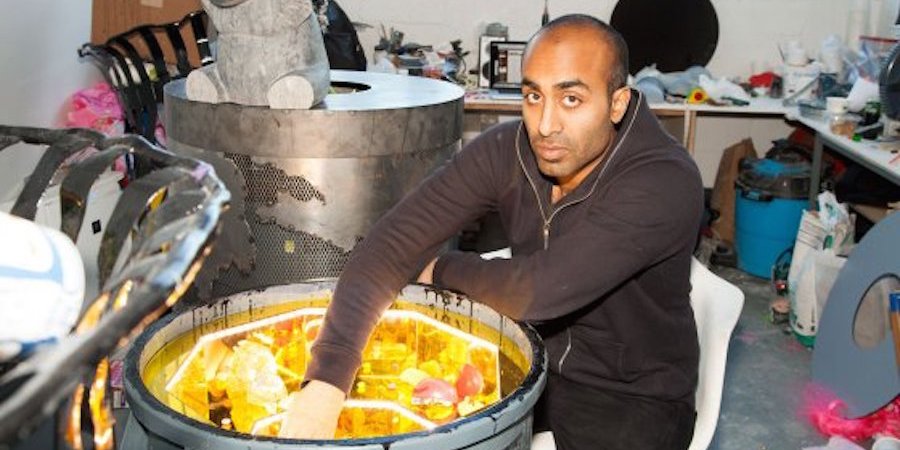 "We are in a moment where many feel their liberty, their spirit, their individualism, their right to arms, and their money threatened—and Wolfson has crafted a character that can be seen to evoke these very problematic ideals. Here is a petulant child, tumbling down in anguish and so easily mangled, yet made of incredibly durable materials, mechanized and sustained by a series of massive moving parts, and exhibited in one of the most titanic galleries in the world. Tell me, how shall I pity him. This freckled, sneering, bucktoothed boy distills something deeply unsettling about our moment and potentially our foreseeable future." Artist Ajay Kurian on Jordan Wolfson's divisive Colored Figure.
Tiffany Zabludowicz – Collector and Curator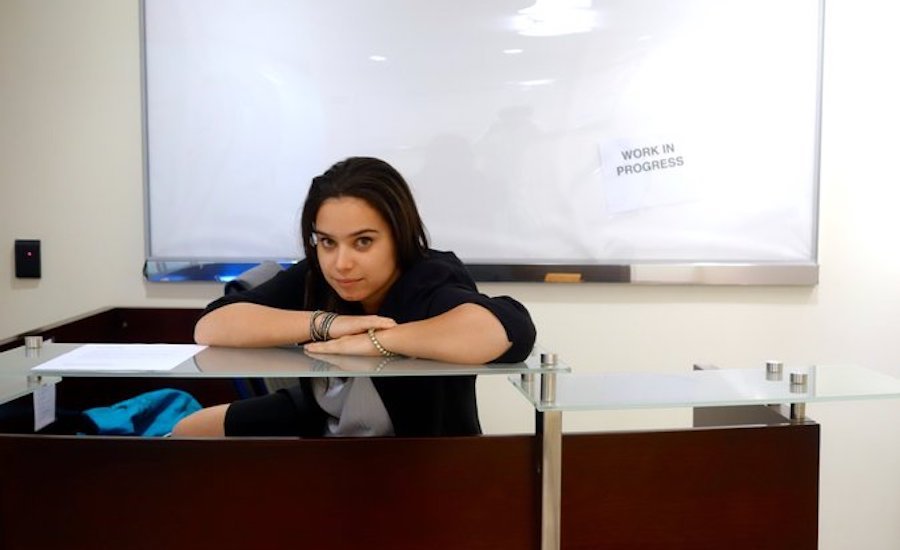 "It must be close to impossible to stand out as a photographer now, but Sara does. Her photographs are seductive, fascinating, and have so many disparate images and influences thrown into the mix that they are continuously exciting to live with. And considering she went to Yale for her MFA in photography, studying with professors like Gregory Crewdson, it's no wonder." Collector and Curator Tiffany Zabludowicz on Sara Cwyner's greatness.
Grace Coddington – Creative Director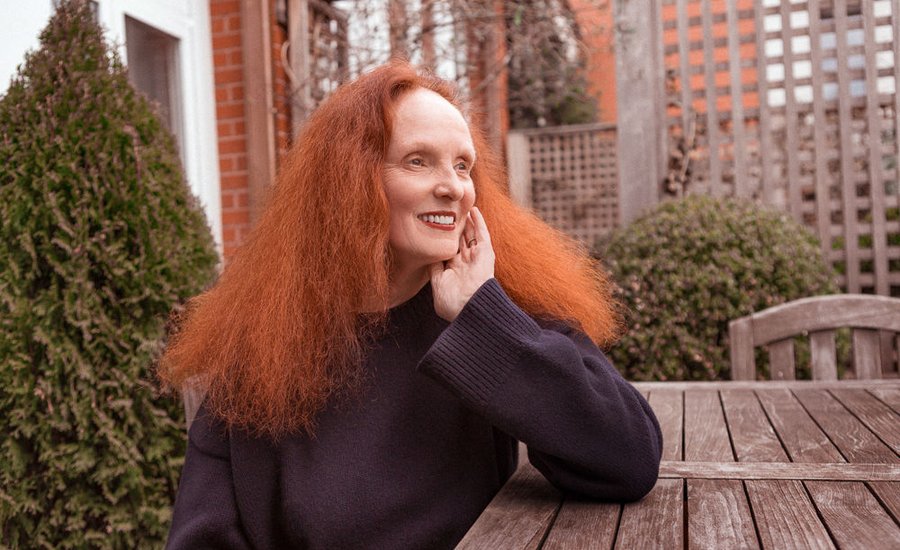 Photo by Tom Newton
"I'm probably not considered modern. In fact, not being modern is something that is thrown at me all the time. Yet there are some days when I think I have a fresher mind than those who are considered modern. To me its true meaning is always to be one step ahead. A feeling of rightness. Although when a thing is called modern it's already old-fashioned!" Grace Coddington on what really makes her modern.
Camille Henrot – Artist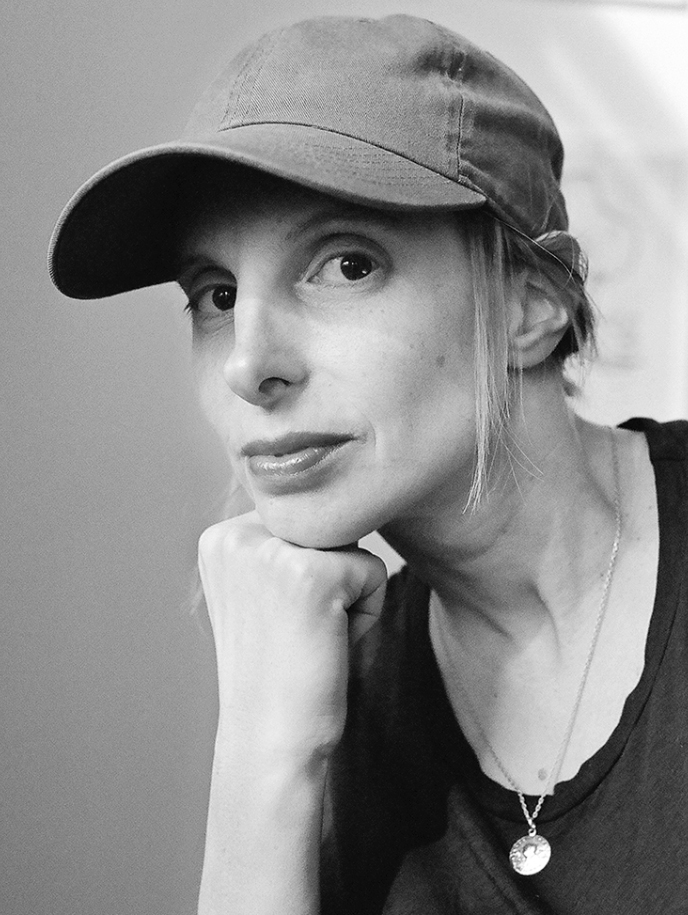 Photo by Maria Fonti
"To me, parenting is a very interesting field or source for material because of its messiness. It's complex and ambivalent and unstable. There is tenderness but there is also anger. There is attraction but there is also repulsion. And if you pull on these strings, everything comes together: sexuality, love, death, and much more." Camille Henrot on the messy inspiration of parenthood.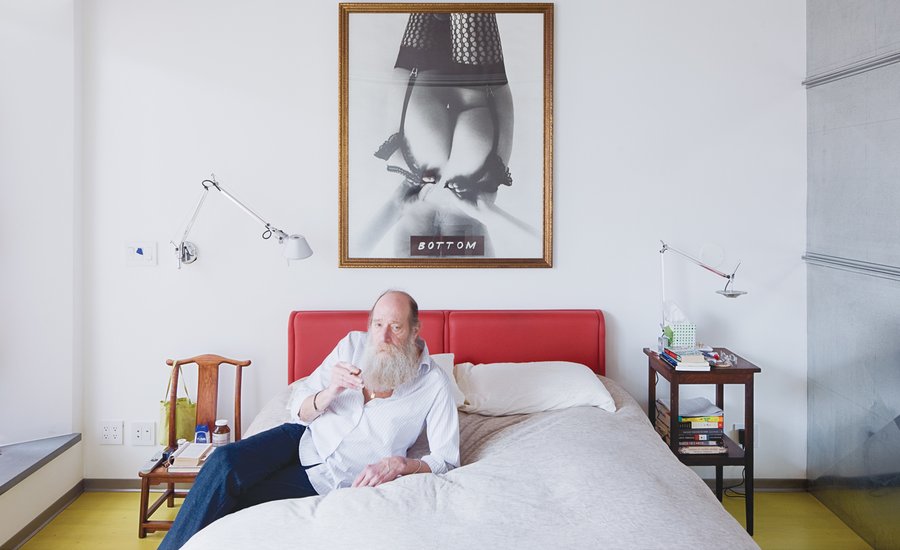 "I did not have that advantage of a middle-class perspective. Art was something else; art was the notations on the wall, or art was the messages left by other people. I grew up in a city where I had read the walls; I still read the walls. I love to put work of mine out on the walls and let people read it. Some will remember it and then somebody else comes along and puts something else over it. It becomes archaeology rather than history." Lawrence Weiner on why he's always read (and written) the writing on the wall.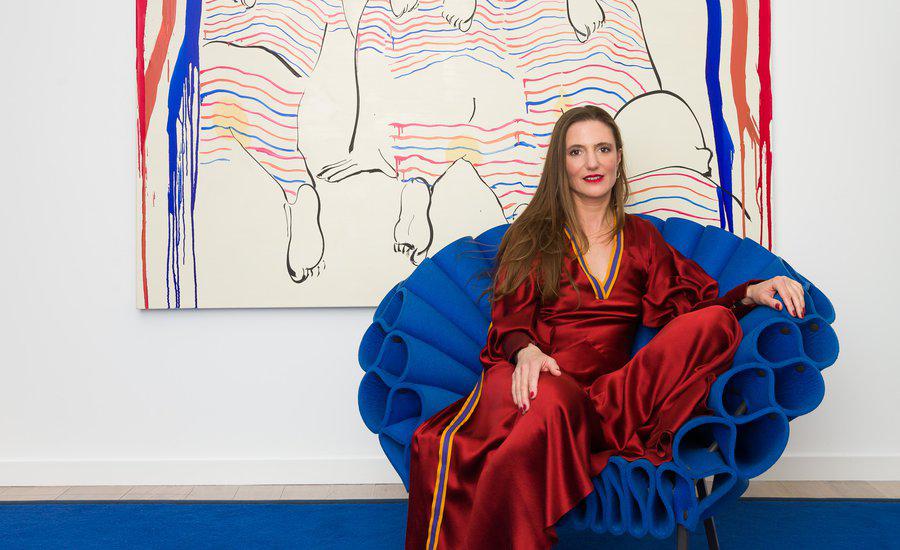 Photo by Mark Blower
"My great grandfather collected 19th-century Italian art. I remember portraits, sort of scenes and Madonnas. I always had trouble with the Madonnas though, and this idea of the pure woman. And especially so in churches. Maybe that's the early beginnings of me becoming a real feminist."
Gallerist Pilar Corrias on the art that changed her gender politics.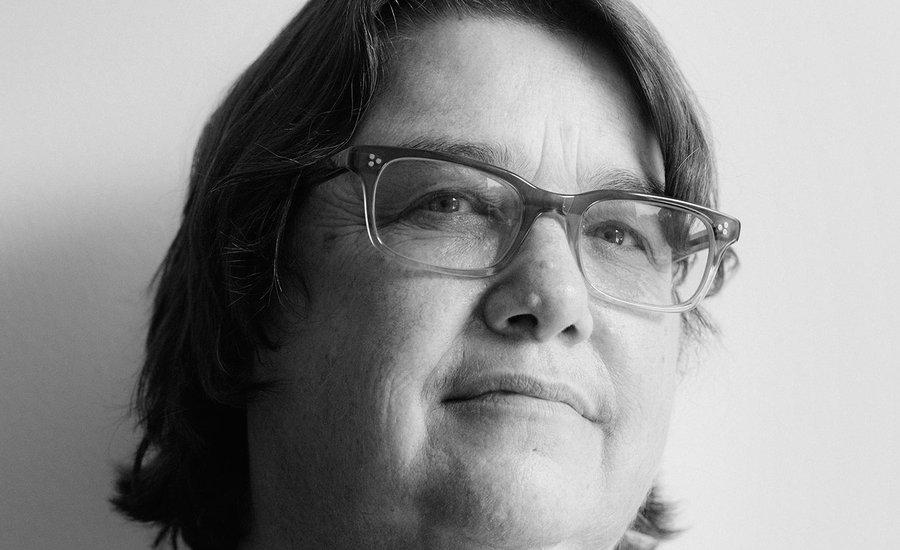 Photo by Dustin Aksland
"I kind of started out as a street photographer in San Francisco and I think when I started going back and photographing marches in the latter part of the nineties I didn't need to empty out American cities any more. I had done that and that really a city needs to show this relationship to democracy in terms of citizenship and our rights and how we fight for democracy. So I went back into my street photographer mode." Catherine Opie on why she went back to the streets.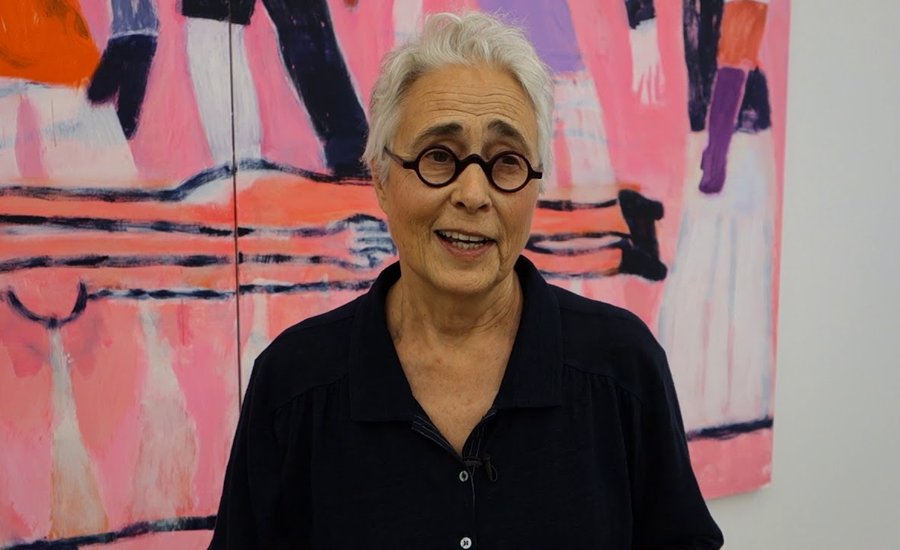 "There's a little pond down the hill behind the house and he had this little pavilion built in the middle of the pond. I remember hearing him say that he deliberately changed the scale, he'd made it much smaller, so that you had the illusion that it was farther away or something. I thought, who is this guy? He said he wanted to play with the scale. I had never heard a grown man talk about playing with the scale. I never forgot that."Artist Catherine Bradford on the inspirational words of architect Philip Johnson.