Artspace's first ten years have been filled with highlights; however, we're especially pleased to have helped so many charities, nonprofits and worthy causes, via our sales, auctions and benefit editions. As we prepare to mark a decade in the online art world, we're taking a moment to look back at those we've worked alongside. Here are ten entities we particularly enjoyed working with.
David Wojnarowicz T-Shirt - Red Hot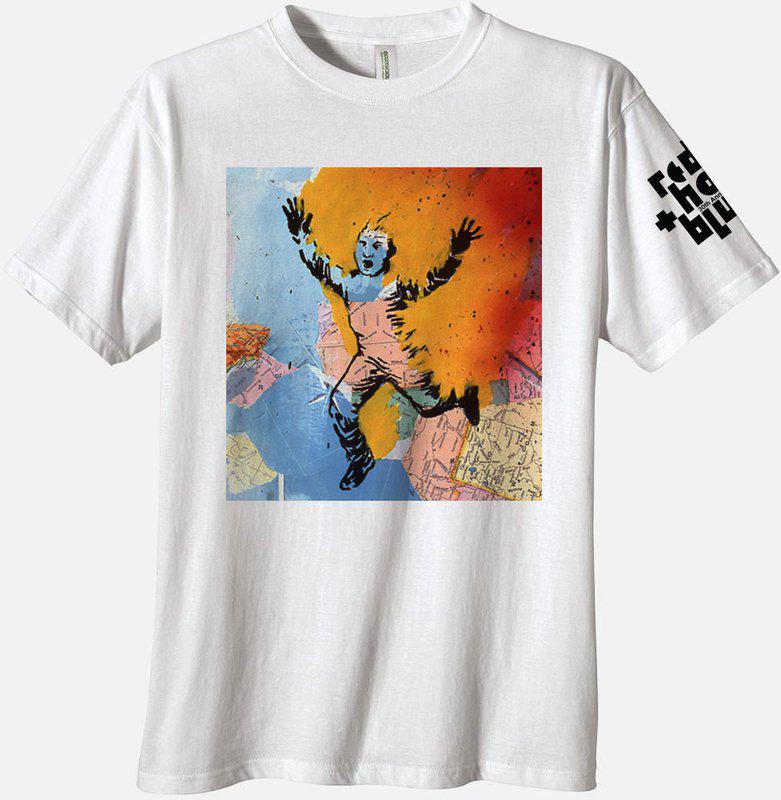 Red Hot In the late 1980s, the critic, curator and lawyer John Carlin conceived of Red Hot, which uses the arts to fight AIDS. Our 2020 profile of Carlin coincided with the release of limited-edition T-shirts and a tote bag in partnership with the New York City AIDS Memorial to mark the 30th anniversary of Red Hot's first big project, the Red Hot + Blue album. Back in the early days, Carlin knew his friend and Red Hot collaborator David Wojnarowicz was a brilliant artist, but he couldn't imagine the following Wojnarowicz's work would attract in the years following his sad and untimely passing.
"David was a great friend of mine and he was just a great inspiring human being," Carlin told us. "At the time of the original T-shirt, I was stubbornly going around saying things like I think David Wojnarowicz is the greatest artist of my generation and we're making a David Wojnarowicz T-shirt! At the time I didn't care if nobody wanted it or even knew who he was! And now of course he's a very well-known blue chip LGBTQ icon. So it's actually the T-shirt EVERYONE wants. It's nice how that happens."
Gary Barker - CEO of Promundo - Great Women Artists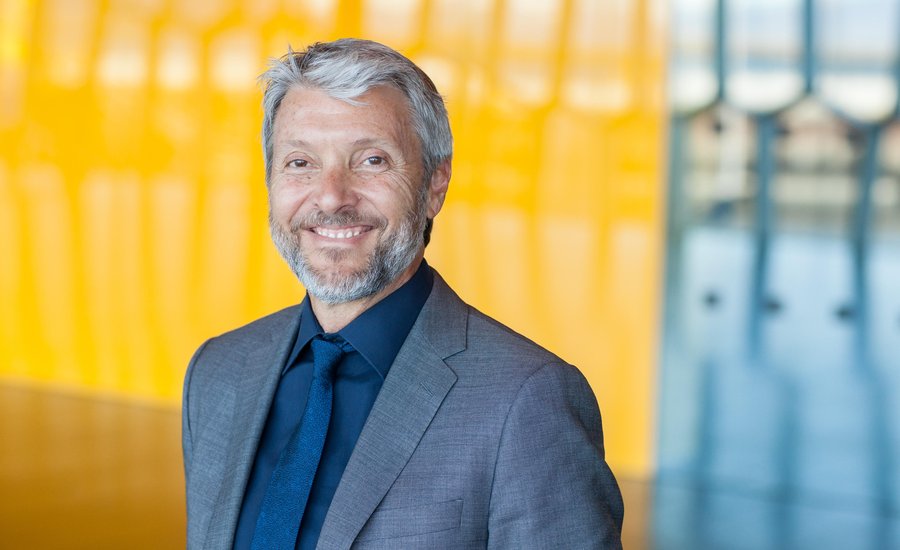 Promundo Our Great Women Artistsportfolio celebrates female artistry. The collection of prints, produced by Artspace and Phaidon in partnership with Kering, a global luxury group committed to the empowerment of women, features works by Cecily Brown, Lubaina Himid, Bharti Kher, Catherine Opie, Jenny Saville, and Dana Schutz.
However, the charity which benefited from these sales turns the focus onto males. Promundo highlights how men and boys can be responsible partners and advocates for this cause, engaging with communities to open conversations about how manhood, masculinity, and boyhood can and should be healthier.
"What's clear to us, is that to achieve gender equality, we need men and boys to be part of the equation," Gary Barker, Promundo's President and CEO told Artspace. "Either by stepping out of the way, or by stopping using violence and harassment, doing our share of the care work at home, and making room for and stepping aside for women's full leadership. Creating a world that offers women and girls the full and equal spaces they deserve needs us to call out men and boys, and that's what Me Too has been powerful in doing, but it also needs us to call men into. We must live and breathe and support gender equality at all levels."

Liz Hopfan - founder and executive director of Free Arts NYC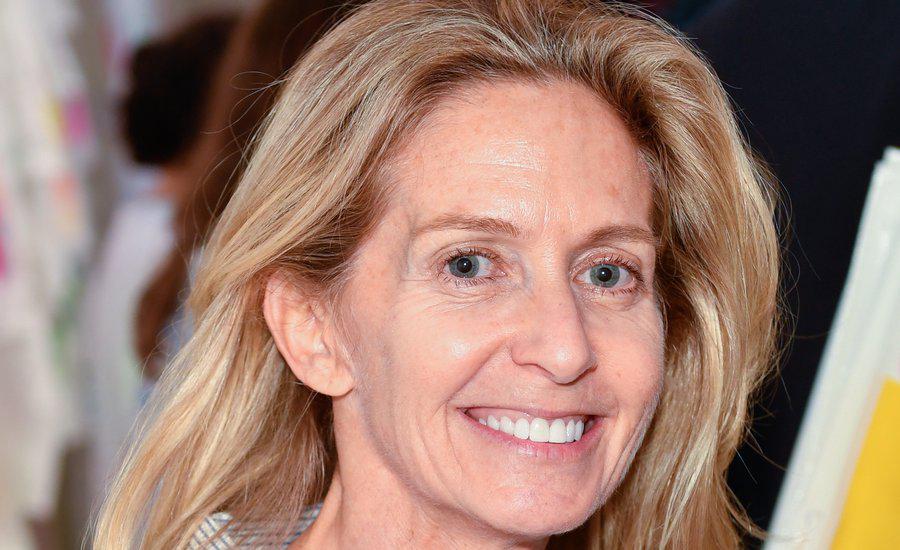 Free Arts NYC How do you bring kids into positive contact with the arts? Ask Liz Hopfan. She's not only the Founder and Executive Director of the youth arts mentoring and education charity, Free Arts NYC, but also taught school kids, in her earlier career, as a second-grade teacher. The nonprofit Free Arts NYC was our charity partner for our Devin Troy Strother print, Grateful Dead Afro Cat Show. It's a wonderful image, and the proceeds went to an equally wonderful cause.
"Over the years, Free Arts NYC has evolved to not only supply art materials, education, classes, and mentorship," Hopfan told us, "but also champion access and opportunity to help kids understand that their love of art, creativity, and talent can result in a professional career and acceptances to schools such as Laguardia, High School of Art and Design, Pratt, SVA, and Princeton."

Katie Sonnenborn and Sarah Workneh - co-directors of Skowhegan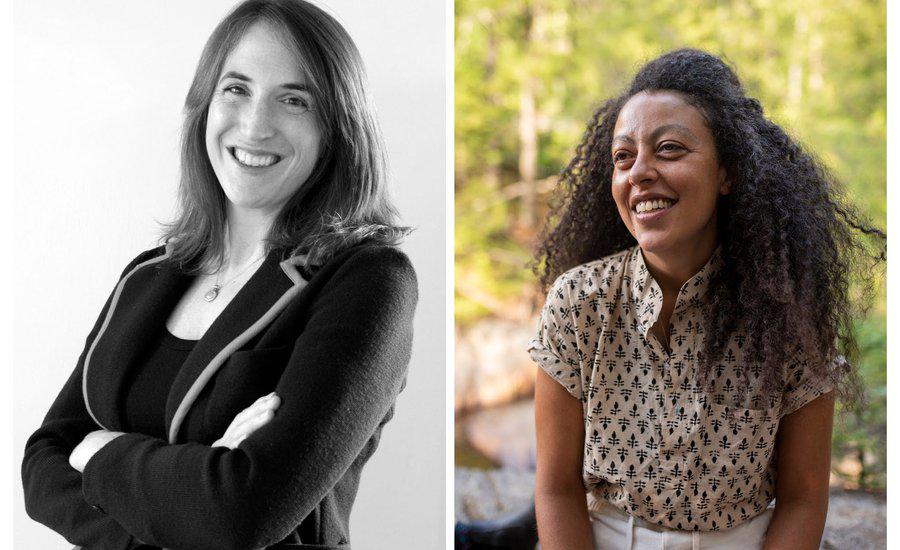 (Workneh portrait by Elle Pérez)
The Skowhegan School of Painting and Sculpture For the last 75 years, this nonprofit summer residency program has enabled artists such as Kerry James Marshall, Alex Katz and Ellsworth Kelly to develop their practice. Located on a 350-acre farm in rural Maine, it is still governed by artists–just as it was when the school was founded in 1946. Skowhegan is distinct because it offers participants the chance to work, free of the expectations of the marketplace and academia. To mark its three-quarter century anniversary, Artspace offered a limited edition by Skowhegan alumna Christina Quarles, proceeds from which helped Skowhegan continue its unique offering.
"Throughout its history, our artists tell us that Skowhegan is a powerful experience because they learn about themselves and their practices through the diversity of the experiences and practices of the other artists who are in the program, but who are different from them," the school's co-directors Katie Sonnenborn and Sarah Workneh told us. "In a class of 65 artists, as many as 20 nations may be represented. Artists range in age from 21 to early 50s, with varying levels of formal educational experiences and incredible different practices. They learn about themselves and their practices because of our commitment to generosity and expansive capacity."
Echo He - co-founder of N95forNYC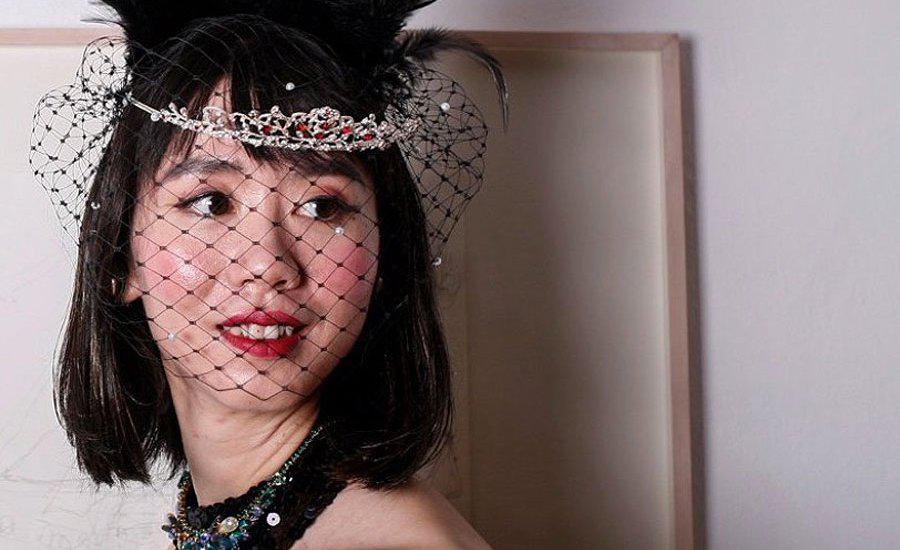 N95forNYC In July 2020 Fou Gallery, Helwaser Gallery, Chambers Fine Art, Allouche Gallery, Fisk Fine Art Services and several other art institutions and nonprofit organizations, in collaboration with Artspace, launched the online benefit auction Together in Distance, to raise funds to help with COVID-19 relief, in support of healthcare workers, socially vulnerable groups and artists.
The auction featured artworks from Jean-Michel Basquiat, Takashi Murakami, Cai Guo-qiang, Ai Weiwei, alongside a stellar list of contemporary artists active in the U.S. and Asia. Exclusively for this benefit auction, Xu Bing created a new work under his "Square Word Calligraphy" series, reflecting his contemplation on the turmoil at the heart of this unrest.
One of the sale's beneficiaries, N95forNYC, helped quell some of this turmoil. This COVID-19 relief project is part of the nonprofit organization Art in Touch, and provides PPE for underserved communities.
"As all of the founding members of our organization are working in art, we believe that art can help bring compassion, solace, and enlightenment to humankind through difficult times," Echo He, co-founder of N95forNYC, told us. "The healthcare workers and communities that we have supported are very grateful to see that artists are trying to support in a unique and meaningful way."
DAVE EGGERS - Untitled, (Doomed by Charm) 2015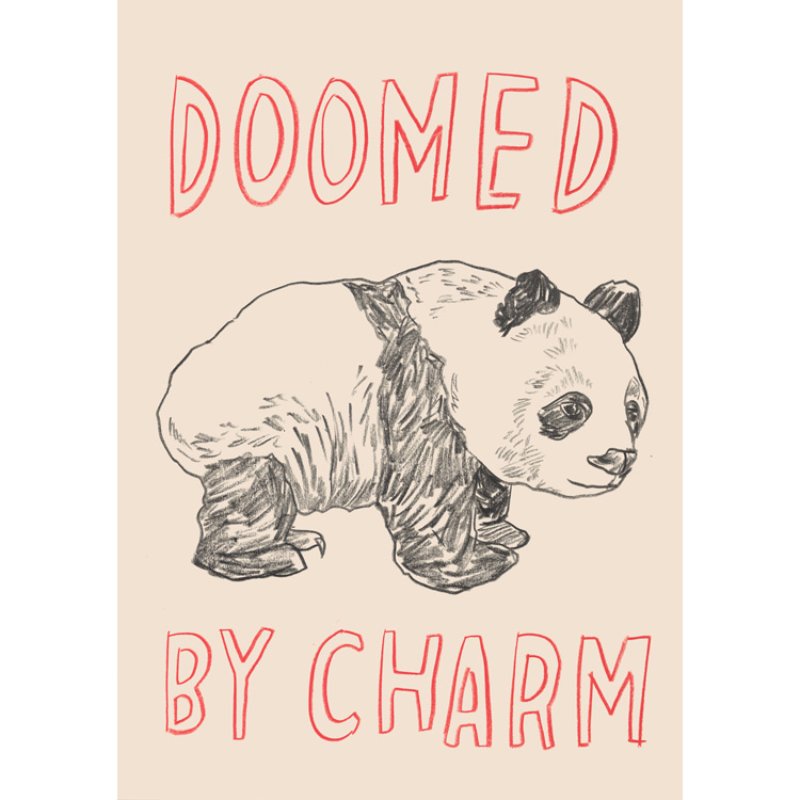 ScholarMatch Though best known for his books, the author and activist Dave Eggers is also an accomplished fine artist, producing many drawings, paintings and prints of animals. Anyone who has invested in one of these charming and engaging works via Artspace will have also supported Eggers' nonprofit organization, ScholarMatch, which aims to make higher education possible for underserved youth, by delivering hands-on support for the students who need it most.
ROB PRUITT - Stronger Together, 2020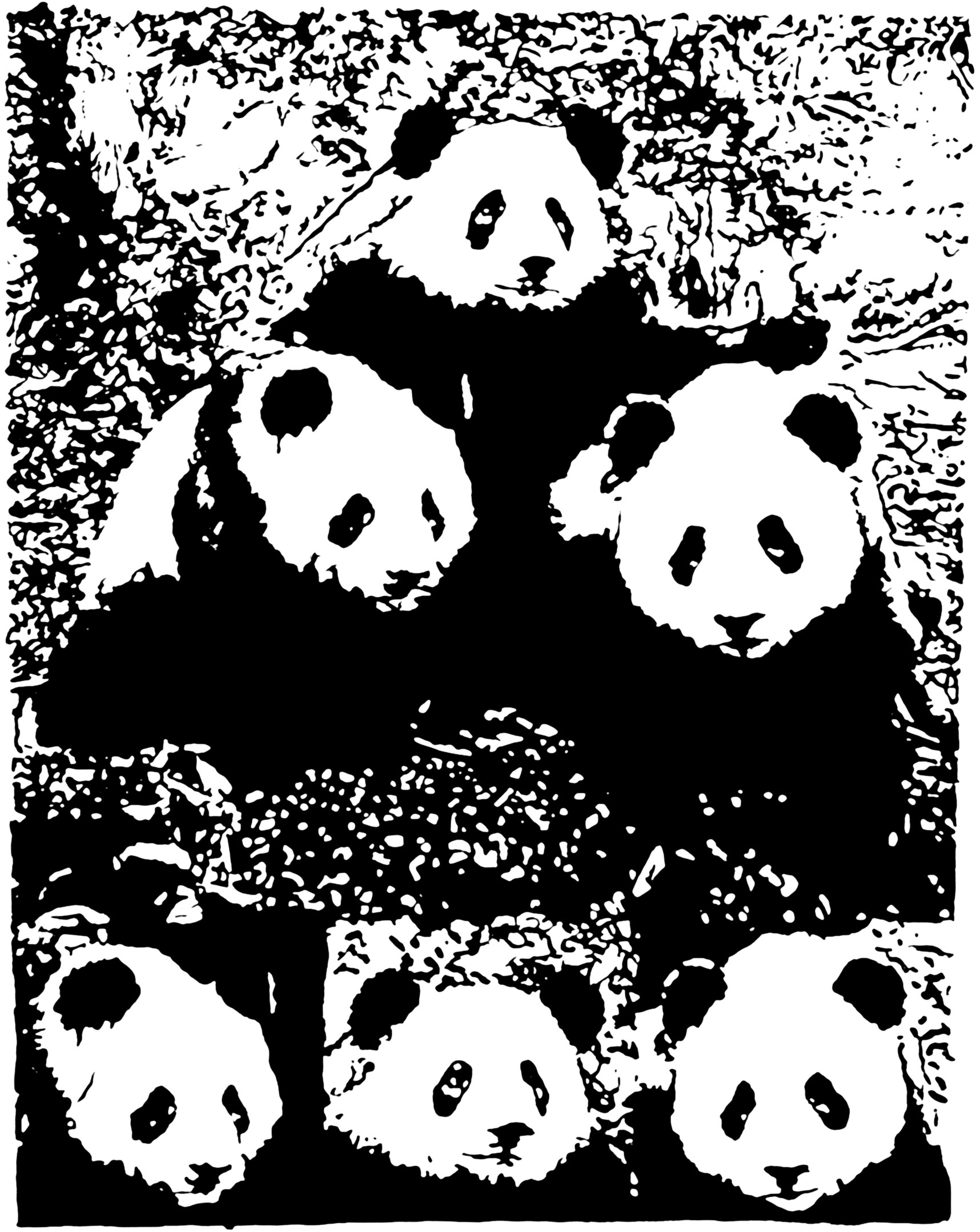 Public Art Fund In 2011, the contemporary artist Rob Pruitt worked with this NYC nonprofit, when it helped Pruitt install his Andy Monument, a chrome-plated, seven-foot-tall statue of Andy Warhol, near Union Square in New York.
A little under a decade later, the artist repaid the compliment by creating his Stronger Together print to benefit Public Art Fund, which brings dynamic contemporary art to a broad audience in New York City and beyond by mounting ambitious free exhibitions of international scope and impact.
"I wanted to contribute to Public Art Fund because they are an institution near and dear to me," Pruitt told Artspace. "They produced my project The Andy Monument some years ago and I'm such a fan of all of their public works projects, especially the one they have going on now with younger artists, locating their work on bus stops and billboards throughout the city."
Glennda Testone - Executive Director of the Lesbian, Gay, Bisexual & Transgender Community Center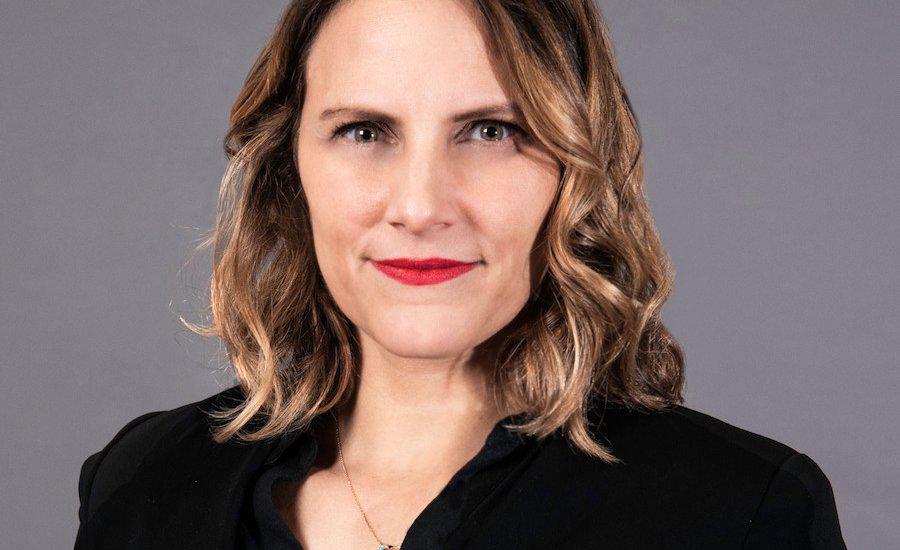 photo by Bob Civil

Lesbian, Gay, Bisexual & Transgender Community Center Established in 1983 as a result of the AIDS crisis, New York City's Lesbian, Gay, Bisexual & Transgender Community Center has grown and evolved over the last four decades, creating and delivering services that empower people to lead healthy, successful lives. Our recent benefit auction helped ensure the Center can continue its valuable work, as Glennda Testone, the Center's Executive Director, explained to Artspace.
"People may be more aware of our incredible Keith Haring bathroom mural or the fact that ACT UP started at The Center," she said, "but there are so many layers of history to learn, especially with the help of The Center's National History Archive that preserves and shares precious stories from decades of our past."
Suzanne Mobley and Bryan Lee Jr - co-directors of Paper Monuments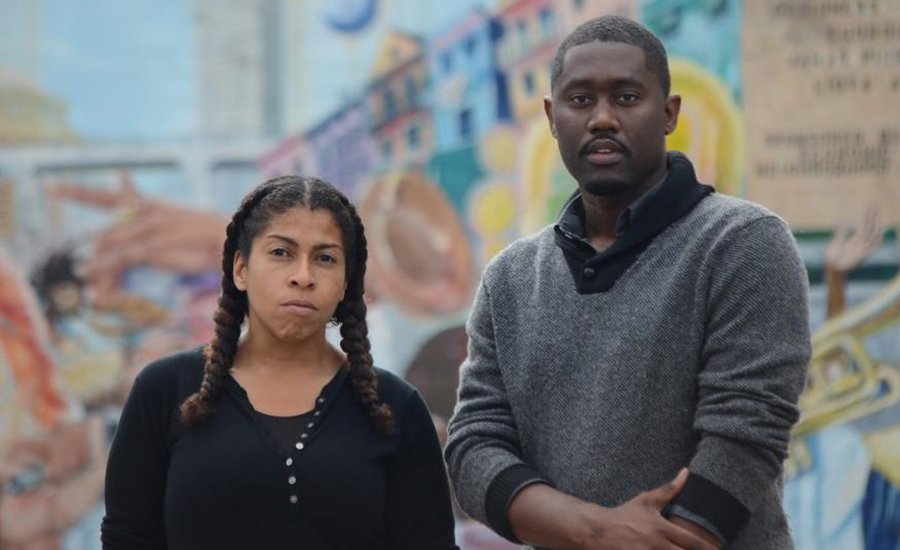 Paper Monuments Though the Swoon limited-edition print, Daniella, is a work of contemporary art, the print benefitted an organisation which dealt with bygone, problematic works. Paper Monuments is a public art and publication project that started as a response to the growing call to remove confederate monuments and symbols of white supremacy across the country. "There was a group of individuals in New Orleans who were actively in support of that movement called Take 'Em Down NOLA," explained the director of the organization, Bryan Lee Jr. "They pushed heavily to get the city to act, and when the city did act, the question became: What's next? How do we reconsider what monuments look like in this city moving forward? Ultimately Paper Monuments came about by asking those questions, not only of ourselves but also of the public."
Urs Fischer Cedars-Sinai Maxine Dunitz Children's Health Center - RxART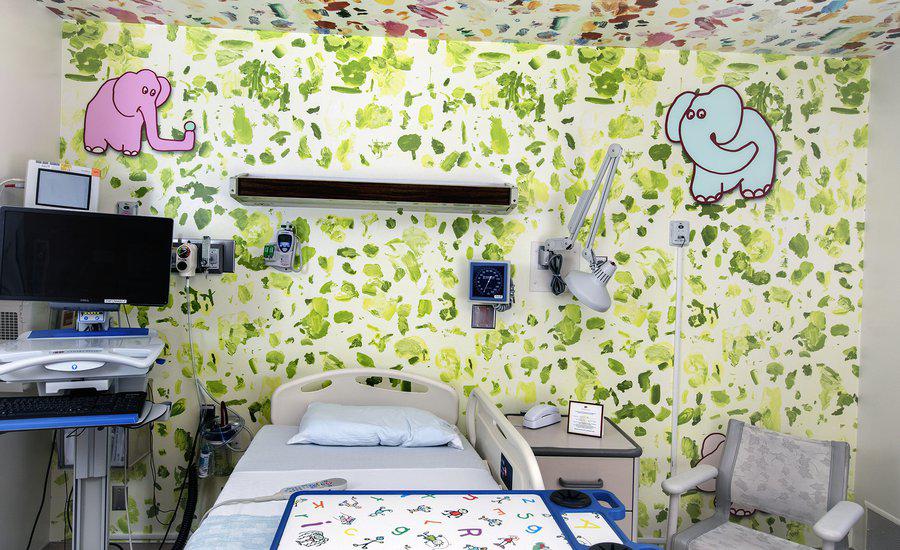 Photo by Bill Pollard
RxART If you were fortunate enough to secure one of Marcel Dzama's beautiful prints,The Illumination of the sisters of paradise, 2020, you will certainly have a great work to enliven your own home. However, you will also have benefitted RxART, the art and health nonprofit set up by founder Diane Brown 20 years ago, to make the hospital experience more comforting for children. She did this by commissioning contemporary artists to transform often souleess or foreboding healthcare facilities into engaging and inspiring environments. Brown was inspired by her own experiences.
"I had to have a CT-Scan and was extremely anxious. I was afraid the doctors would find what they were looking for (they did not!)," she told us. "As I lay on the gurney, all I wanted was to get out of that room. My only escape was in my imagination. I imagined a Matthew Ritchie painting going across the ceiling and became completely involved in that imagery. The test was over and I felt as if I had not even been there! I wanted to do the same for other people."
To find out more about the many important partners Atspace works with take a look at this page.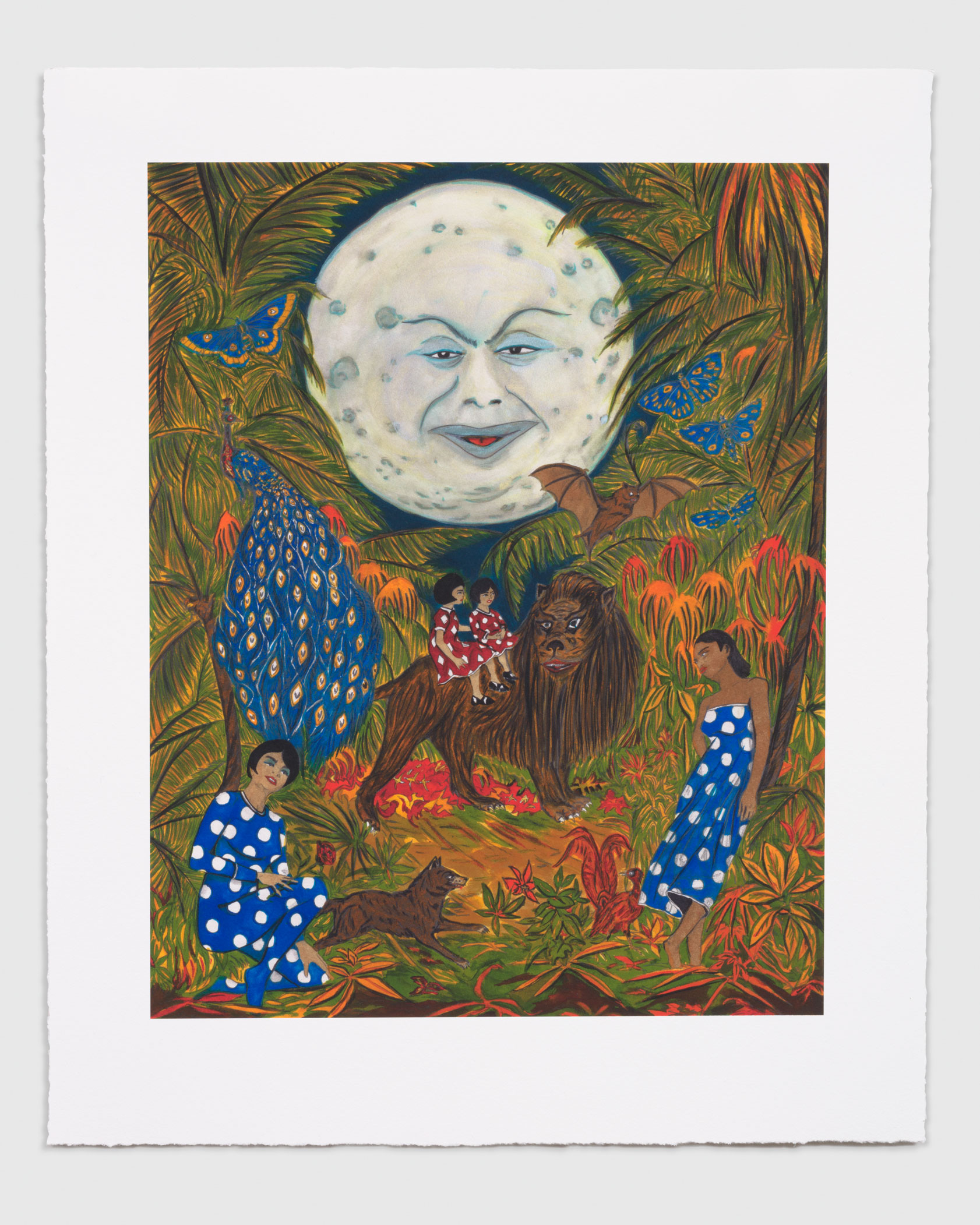 MARCEL DZAMA The Illumination of the sisters of paradise 2020–edition of 30 signed, numbered and printed on Hahnemühle German Etching 310 gsm paper. Artwork © Marcel Dzama Courtesy the artist and David Zwirner