Every fall the art season begins—and to mark its beginning, galleries and museums put their best feet forward, starting off the season with exhibitions that showcase their very best. Here we look at works by 7 artists who are season openers this year. See their shows on view, and collect these investment pieces by these talk-of-the-town, blue-chip artists!
ALEX PRAGER
Eye #6 (Sinkhole), 2012
$8,500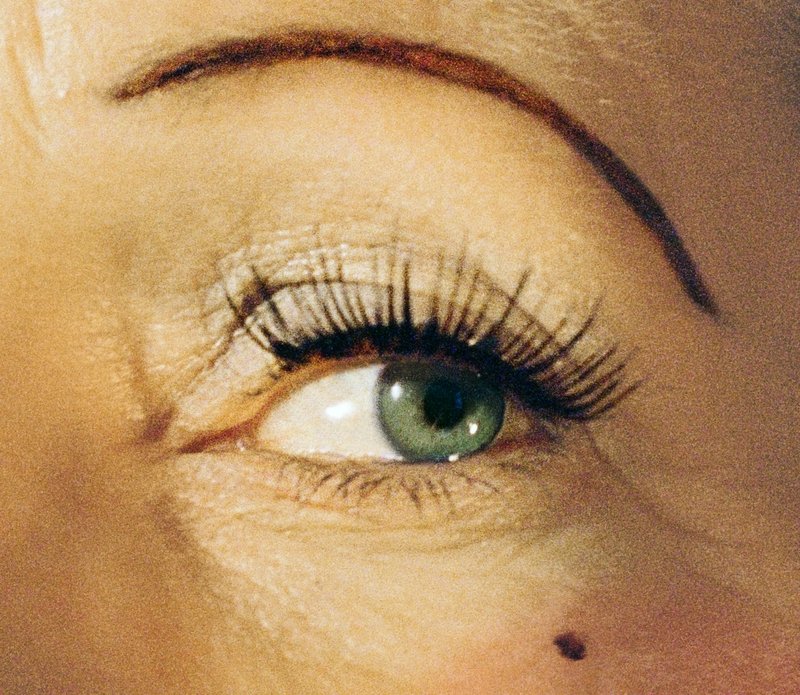 Everyone seems to be talking about Alex Prager this week. Her blockbuster exhibition at Lehmann Maupin just opened in New York, where she's debuting a brand new film Play the Wind. Meanwhile, The New Yorker published a glowing portfolio on the artist; Emily Witt writes, "Prager does for photography what James Ellroy did for crime fiction, inventing a neo-noir L.A. vernacular that creates a feeling of the past without the limitations of historical accuracy." With an affinity for the pulp fiction heroine, Prager makes photographs that often feel like film stills; they could almost be taken from a David Lynch film, if Cindy Sherman did the character and costume design. And yet, Prager's perspective is all her own, self-taught—and adored by the rest of us. Artspace has several photographs from the artist's eye series, a signature of the artist's style. "The eyes, whether interpreted as belonging to the viewer or the subject, operate as a mode of investigation—an aid to decoding the scenes and implicating the viewer by provoking an emotional response," according to a press release for an exhibition at Yancey Richardson. (We also have access to a 2010 sold-out edition of 3 for a limited time... email advisor@artspace.com for more info.)
GUY YANAI
La Colombe d'Or, 2019
$1,400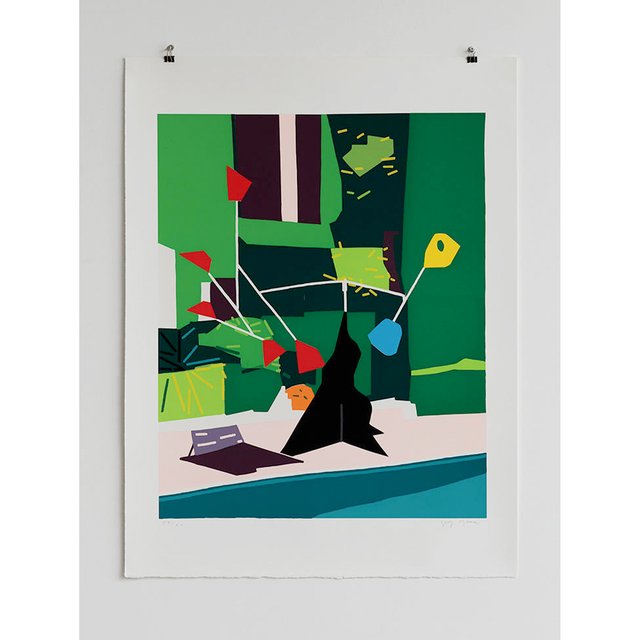 In Chelsea, Miles McEnry Gallery launched its season with an exhibition of new paintings by Israeli artist Guy Yanai. Though the Tel Aviv-based artist has shown his work all over the world, this exhibition, in the heart of New York's premier gallery district, is sure to propel him into new heights. (In other words, if you like his work, buy now before it's out of reach!) Bright colors, aspirational settings, and balanced compositions aren't the only things that make Yanai's paintings so easy to love. The artist paints one linear brushstroke at a time, harking back to the impressionist with his pointillistic technique, while simultaneously referring the pixilated digital world we live in today. Inquire about Yanai's paintings to hang one in your home, or nab this gorgeous 16-color-plated silkscreen, depicting a Alexander Calder sculpture by the La Colombe d'Or hotel pool in Saint-Paul de Vence, France.
Click here to read our interview with Guy Yanai about his influences and the Israeli art scene.
BETYE SAAR
A Handful of Stars, 2016
$8,500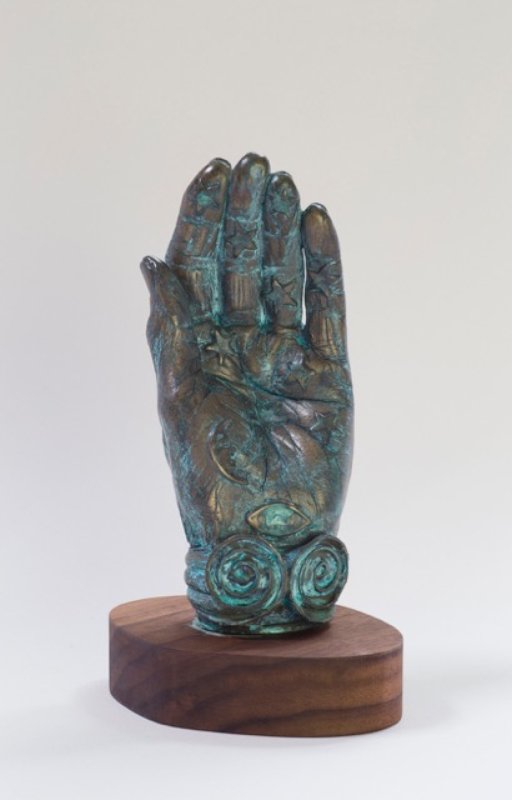 This month, LACMA will take part in giving the long-overdue recognition Betye Saar's work deserves with an exhibition covering the span of the artist's entire career, which has taken the realities of African-American oppression as its subject for the last 50-plus years. If you're unfamiliar with Saar, who will be featured in Phaidon's celebratory compendiumGreat Women Artists, here's a very quick primer: Working in assemblage and collage, processes often associated with Joseph Cornell and Robert Rauschenberg, Saar uses symbols and objects that subvert stereotypes about Black Americans, often using historic American objects, or relics from the artist's travels across Africa, Europe, Asia, Mexico, and the Caribbean. Her most well-known work, for example, The Liberation of Aunt Jemima (1972) is a wooden box holding a stereotypical "mammy" doll inside, which holds a broom in one hand and a rifle in the other. A Handful of Stars, the sculpture edition pictured above, consists of a solid bronze cast of the artist's left hand, conceived to honor her 90th birthday and the retrospective exhibition, "Betye Saar: Still Tickin'," organized at Museum Het Domein Sittard in the Netherlands, in partnership with Scottsdale Museum of Contemporary Art. For more a deeper understanding of the work's meaning, click here to view the Artwork Page.
JULIE MEHRETU
Haka, 2012
$3,800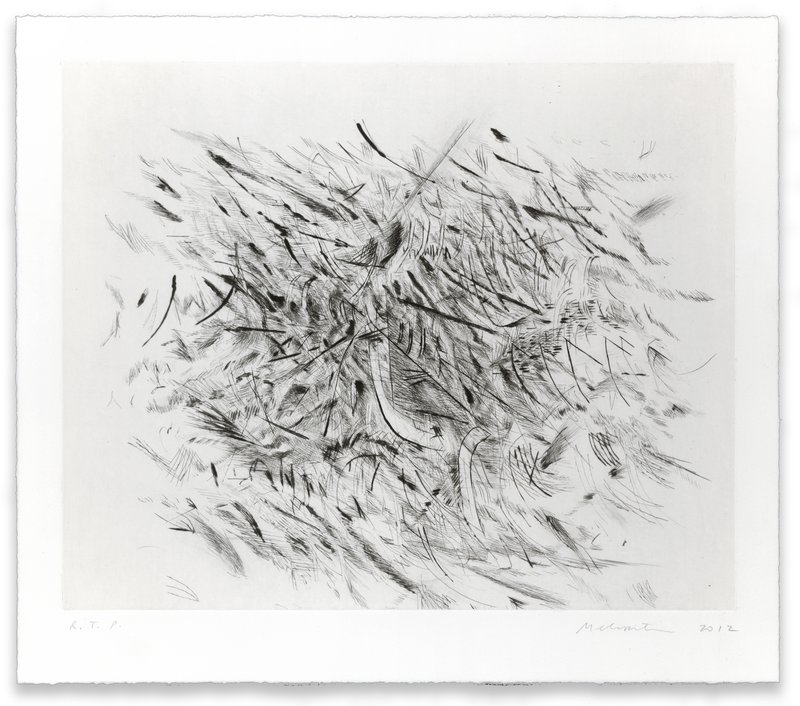 Known for her (often enormous) abstract canvases that layer architecture drawings and more fluid mark-making, Julie Mehretu is the most expensive black female living artist in terms of the auction market. The artist will have her first-ever comprehensive retrospective, co-curated by Christine Y. Kim at LACMA and Rujeko Hockley at the Whitney. Opening at LACMA in November, it will then travel to the Whitney in June 2020, and then continue on to the High Museum of Art in Atlanta and the Walker Art Center in Minneapolis. According to the LACMA, "it covers over two decades of her examination of history, colonialism, capitalism, geopolitics, war, global uprising, diaspora, and displacement through the artistic strategies of abstraction, architecture, landscape, movement, and most recently, figuration." Mehretu has also curated a section of "Artistic License: Six Takes on the Guggenheim Collection"—so hop over to the New York museum to see some of Mehretu's favorite works by other artists. In the meantime, collect this 2012 etching—for $3,800, it's a steal.
NICK CAVE
Soundsuit #5, 2010
$350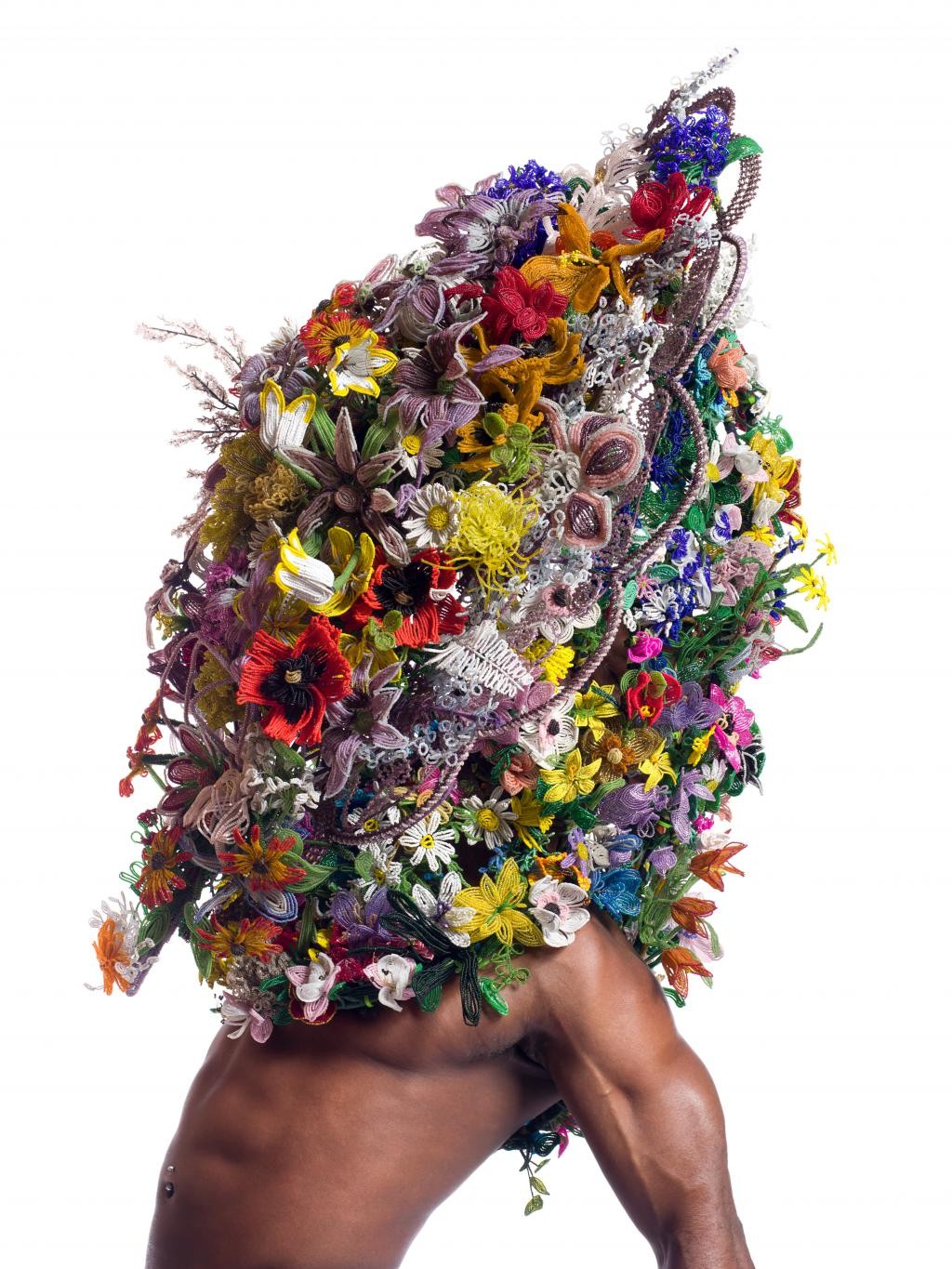 With an exhibition opening at the Mississippi Museum of Art in October, and a current exhibition on view until November 24th at the Tramway in Glasgow, Nick Cave has a lot going on—but that seems to always be the case. Born in Missouri, Nick Cave showed an early talent for performance before moving to New York City to dance with the Alvin Ailey American Dance Theatre. Followed by visual art studies in Missouri and Michigan, Cave's genre-expanding work straddles both dance and visual art to explore the ways that African identity is subsumed into disparate cultural codes. Director of the fashion graduate program at the School of the Art Institute of Chicago, Cave has built a notable reputation as an educator and artist.
Click here to read our interview with Nick Cave about his soundsuits and his Heard NY performance.
SOL LEWITT
Black Bands in Two Directions (from BAM III portfolio), 1991
$4,700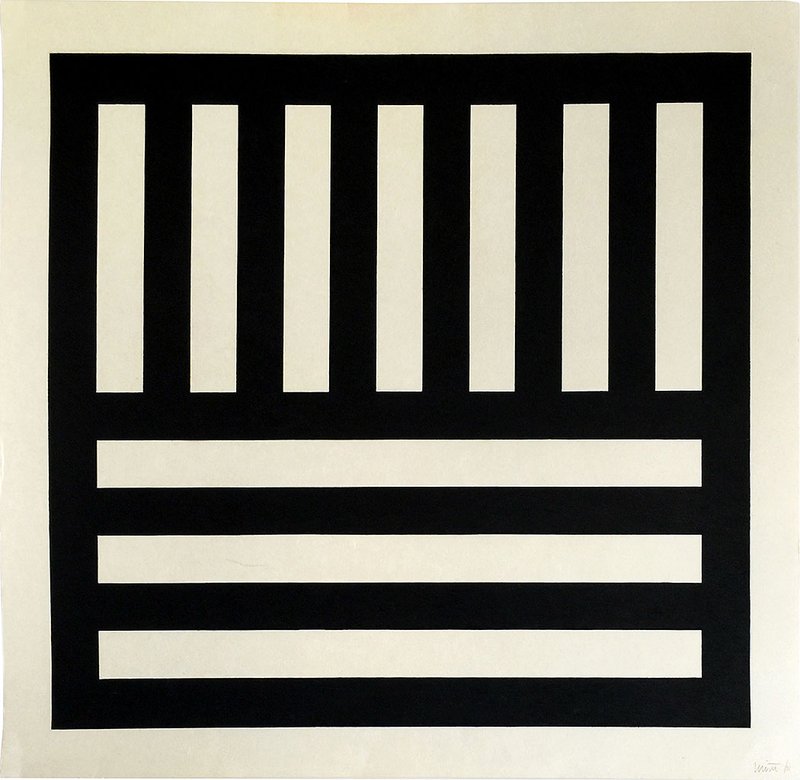 Sol LeWitt began exhibiting in New York in the 1960s and would go on to become one of the most influential artists of his generation. A founder of both the Minimalist and Conceptual Art movements, LeWitt called into question deeply rooted notions of permanence, uniqueness, and authorship. In the 1980s, LeWitt moved away from his strictly black and white palette and began experimenting with undulating lines of bright colors in contrasting tones on top of solid color backgrounds. Realized in a variety of scales and formats, the resulting abstract combinations—in colors ranging from deep reds to bright yellows, ultramarine blues and olive greens—remained an important part of his work until his death in 2007. On view until October 26, Sol LeWitt's works will be in conversation with those of Edward Muybridge in a two-person exhibition at Craig F. Starr Gallery. Join nearly every museum of modern and contemporary art around in world in collecting LeWitt; this print is a great place to start.
JUDITH HOPF
Untitled (raven), 2016
$2,672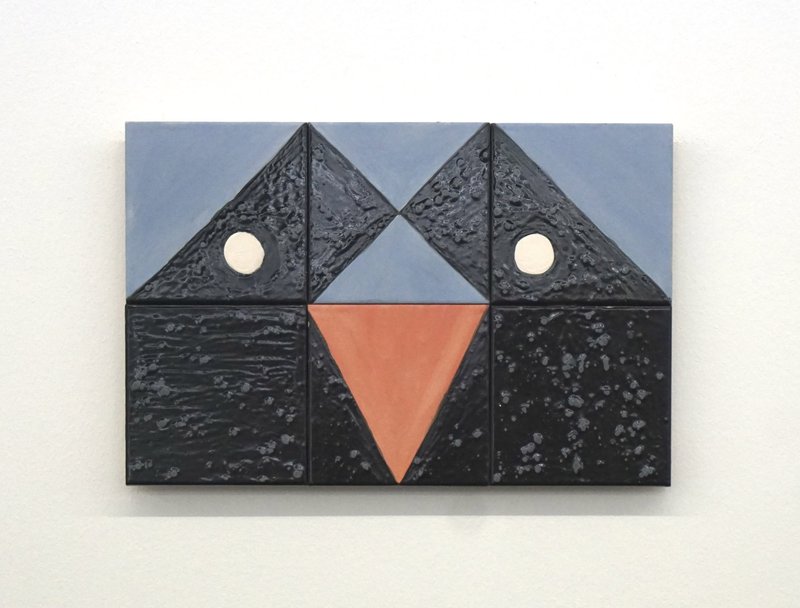 A stalwart of the German art scene since the '90s, Judith Hopf is having her first exhibition with Metro Pictures this month, where she's debuting three different sculptural series that form a through-line of material excision, reversal, and commentary. Hopf is killing it these days, holding confordant Professorial and Vice-Rector appointments at the influential Stadelschule Art Academy in Frankfurt, and was spotlighted in a solo exhibition at Berlin's KW Institute last year. She's shown all over the world, including the Hammer Museum in Los Angeles, Museion in Bolzano, Italy, Neue Galerie in Kassel, PRAXES Center for Contemporary Art, Berlin, Malmo Konsthal in Sweden, and Studio Voltaire in London. She has also participated in the Liverpool and Montreal Biennials. (Check out Artspace's 2015 interview with the artist here!) 
RECENT ARTICLES:

6 Highlights to Bid On in Artspace's Fall Auction
9 Stand-Outs From Berlin Art Week 2019
Q&A: The Haas Brothers on Saying 'Goodbye' to Toxic Masculinity in their Show at Marianne Boesky Gallery