Eager to get your (white-gloved) hands on some incredible artworks by artists like Richard Prince, Damien Hirst, Tracey Emin, and other blue-chip artists? Here's your chance—but it won't last forever. Artspace's fall auction is open for bidding from September 12th to 9pm EST on September 17th. So place your bids, keep your fingers crossed, and steal some deals!
To view the entire auction, click here.
RICHARD PRINCE
Untitled (Joke) (I Never Had a Penny to My Name…), 1986
Starting bid: $8,000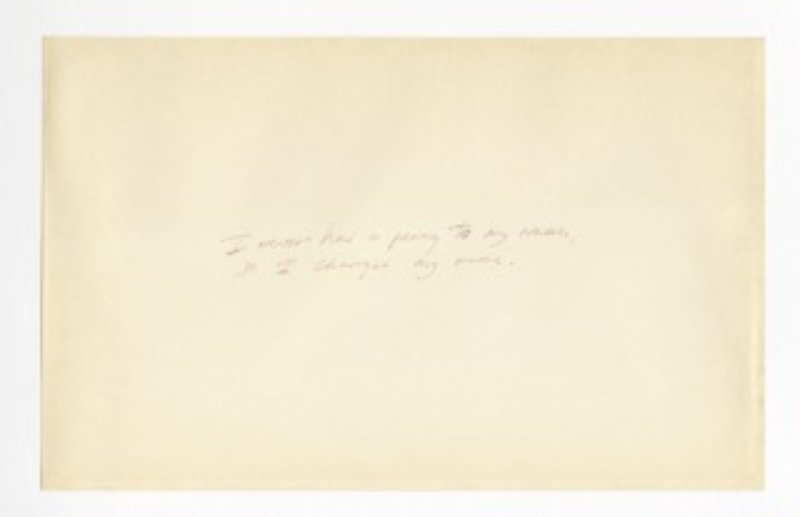 In 1986, Richard Prince wrote out a series of jokes using pencil on paper, jokes "that were familiar, the ones that get retold," he said. For a year or two prior, he had been copying cartoons that he liked; writing out common jokes, he felt, was a natural progression in his investigations into issues of appropriation, authorship, and originality. (He became famous for rephotographing an advertisement featuring the Marlborough Man, and claiming it as his own art, in 1975.) Eventually, this series of unique works would become the impetus for a number of editioned silkscreened jokes. For fans of Richard Prince, one of the most procavative and controversial artists of the last 50 years, this one-of-a-kind piece is a collector's item well worth collecting.
DAMIEN HIRST
H5-2 Beverley Hills, 2018
Starting bid: $11,500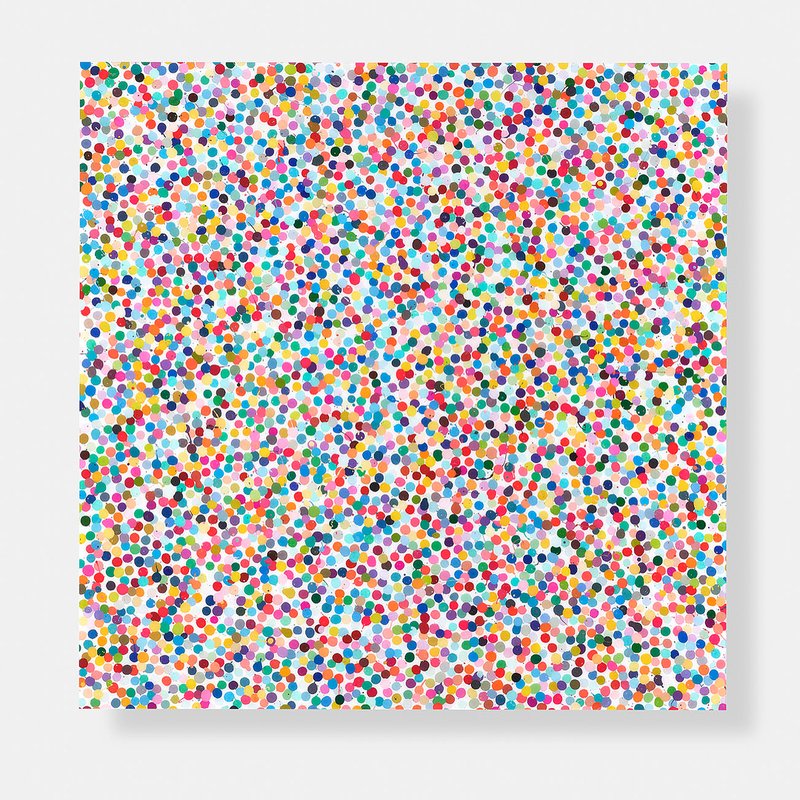 If you're familiar with Damien Hirst, who holds the record for the most expensive single-artist auction ever (grossing $200.75 million in less than 24 hours), then I don't need to explain how widely known and hotly saught-after his dot works truly are. This particular edition of 100, which is highly representative of the artist's most popular work, has been sold out for some time. So if you've been looking for a Damien Hirst dot piece, here's your chance to score one that's just become available. Don't hesitate on this one.
TRACEY EMIN
Me Me, 2014
Starting bid: $2,400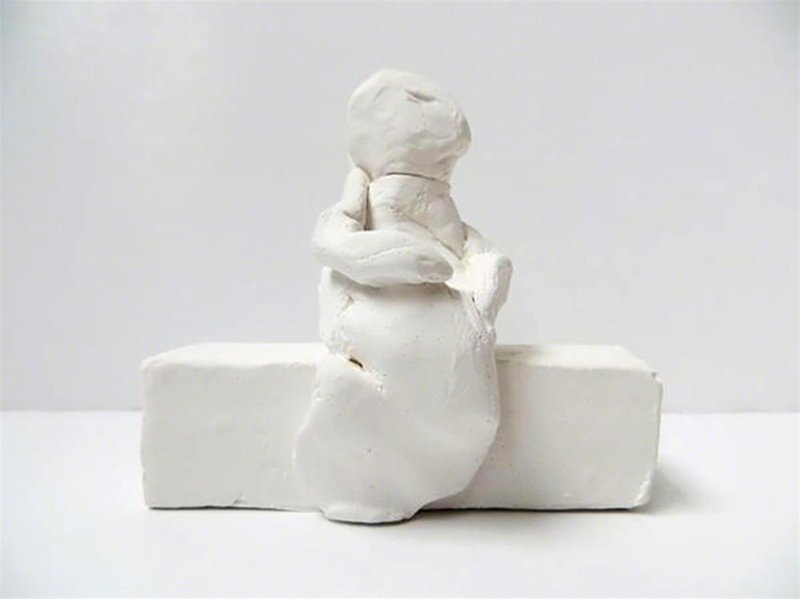 Like all of Tracey Emin's nude self-portraits, this plaster sculpture is not recognizably her. "Tender, almost trembling depictions of the female nude" (Financial Times), Emin's portraits, whether painted on canvas or sculpted in three dimensions, are deeply personal to the artist, mined from the raw materials of her life. The intimacy Emin forges with her audience has gotten her far. Breaking out into the U.K. scene in the '90s as a major player in the Young British Artists movement, Emin has gone onto become a celebrated feminist voice screaming for justice and reform. She's been appointed Commander of the Order of the British Empire (CBE), recieved an honorary doctorite in 2007, and was elected as a Royal Academician and later a Professor at the Royal Academy of Arts in London.
NICOLA BOLLA
Vanitas (Red Skull), 2002
Starting bid: $3,500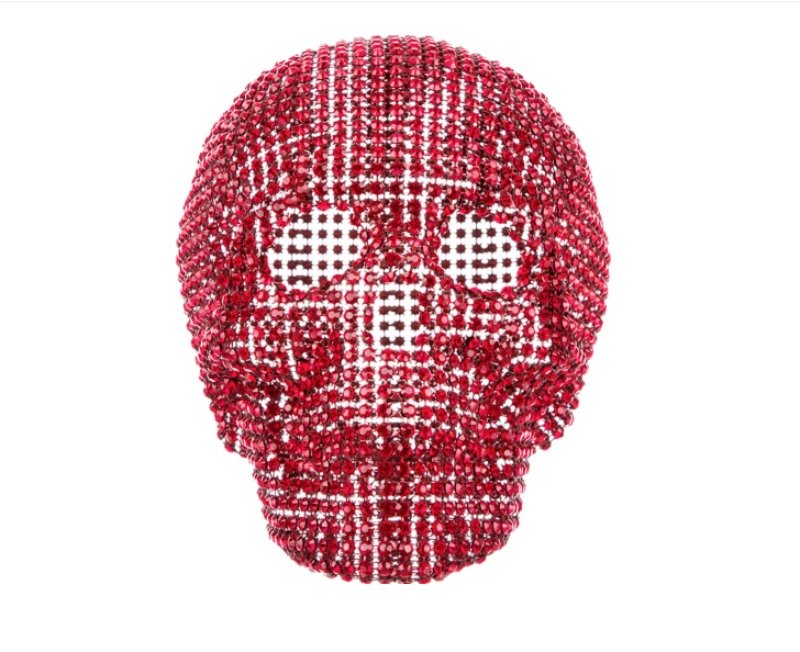 Italian artist Nicola Bolla has been using Swarovski crystals in his work since the 1990s, reflecting on the "obsession with self-image, beauty, fashion and status symbols," according to his gallery Nohra Haime. A similar Bolla skull in gold-colored crystals was part of pop icon George Michael's collection, and was auctioned by Christie's for £11,875 GBE (roughly $14,663 USD) earlier this year. With bids starting at just $3,500 on Artspace, you'd have to be out of your skull not to pounce on the opportunity.
TONY CRAGG
6 etchings for the Hamburger Griffelkunst Vereinigung, 1994
Starting bid: $2,875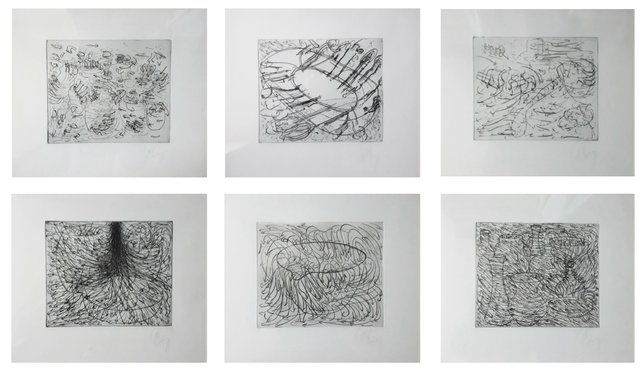 Produced for Germany's Hamburger Griffelkunst Vereinigung, this suite of six works is very representative of Tony Cragg's oeveure, which has been applauded with the prestigious Turner Prize, an honorary doctorate from the Royal College of Arts, and a Commander of the Order of the British Empire (CBE). While Artspace does off some fine prints from this accomplished artist for the price of $1,500, you have the opportunity to bid on all six for just $2,875 (starting bid.)
CARRIE MOYER, JOSH SMITH, MEREDYTH SPARKS, PAMELA JORDEN, RICHARD ALDRICH, RICHARD PHILLIPS, VIRGINIA OVERTON, WADE GUYTON, etc.
Art Box
Starting bid: $3,000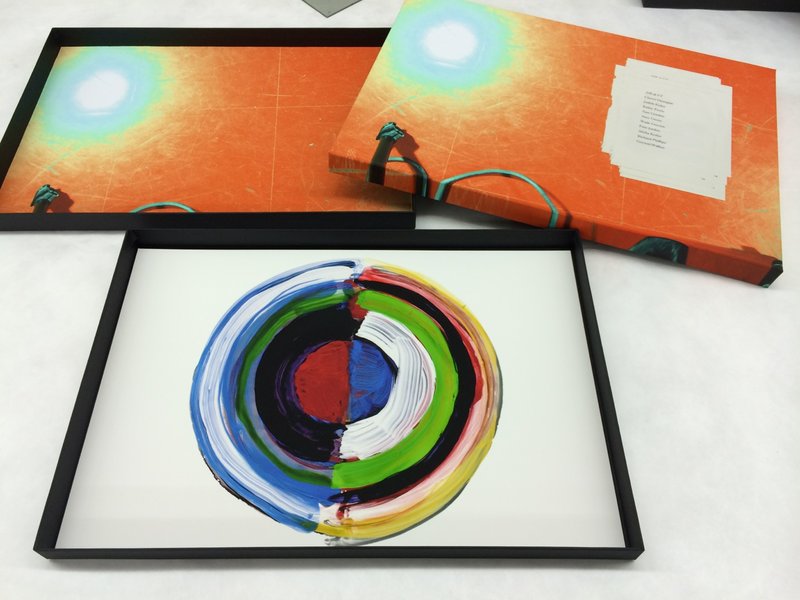 If you're looking to get a bang for your buck, then this, my friend, is absolutely it. Here's what you get: three beautiful, hand-crafted boxes, with 31 prints split between the three. Heavyweights Wade Guyton, Meredyth Sparks, and Josh Smith were eached asked by the University of Tennessee School of Art (where they graduated from) to each select 9 artists (affiliated with the school) to contribute works. For the complete list of artists included in the suite, and to see images of what's inside the boxes, click here.
RELATED ARTICLES:
7 Artists To Watch: September 2019
A Q&A With Emily Hoerdemann: California's Dreamiest Artist
Six Reasons to Collect the Reanimated Surrealism of Sascha Braunig