Universal Design Studio has spent twenty years redefining the way people live, work, and interact. The acclaimed architecture and design studio has offices in New York, London, and Shanghai, and a diverse portfolio of clientele, including such world-renowned brands as Google, Stella McCartney, Ace Hotel, IBM and H&M.
Much of its work with clients involves placing emphasis on art's role in our lives. As Universal Design Studio's co-directors Jason Holley and Paul Gulati write in the introduction to their new Phaidon book, Universal Design Studio: Inside Out, they chose the subtitle purely because "the term relates first and foremost to the fact that we design spaces for people – or, in consideration of the human.
"It represents our understanding of how people engage with space, with objects and with each other; our creation of experiences that respond to the needs and desires of the individual and the collective; and our exploration into how that experience might lift the spirits of all who have the opportunity to engage with it," they explain.
Indeed Universal Design Studio (which was founded in 2001 by London-based designers Edward Barber and Jay Osgerby, and is now co-directed by Gulati and Holley) has worked with a number of fine art figures, as Paul Gulati tells Artspace.
"Although artwork is often incorporated into our interiors, there are two projects that have a very particular approach to incorporating artworks - At Six Hotel, Stockholm and 100 Liverpool St, London.
"At Six was developed together with an art curator as part of the design process, resulting in spaces that are a kind of hybrid between hotel lobby and art gallery," explains Paul.
"Many of the pieces, including the Jaume Plensa sculpture that sits in harmony with the entrance stair (sharing the same material), were commissioned as the architectural design evolved - a dialogue between architectural space and art object."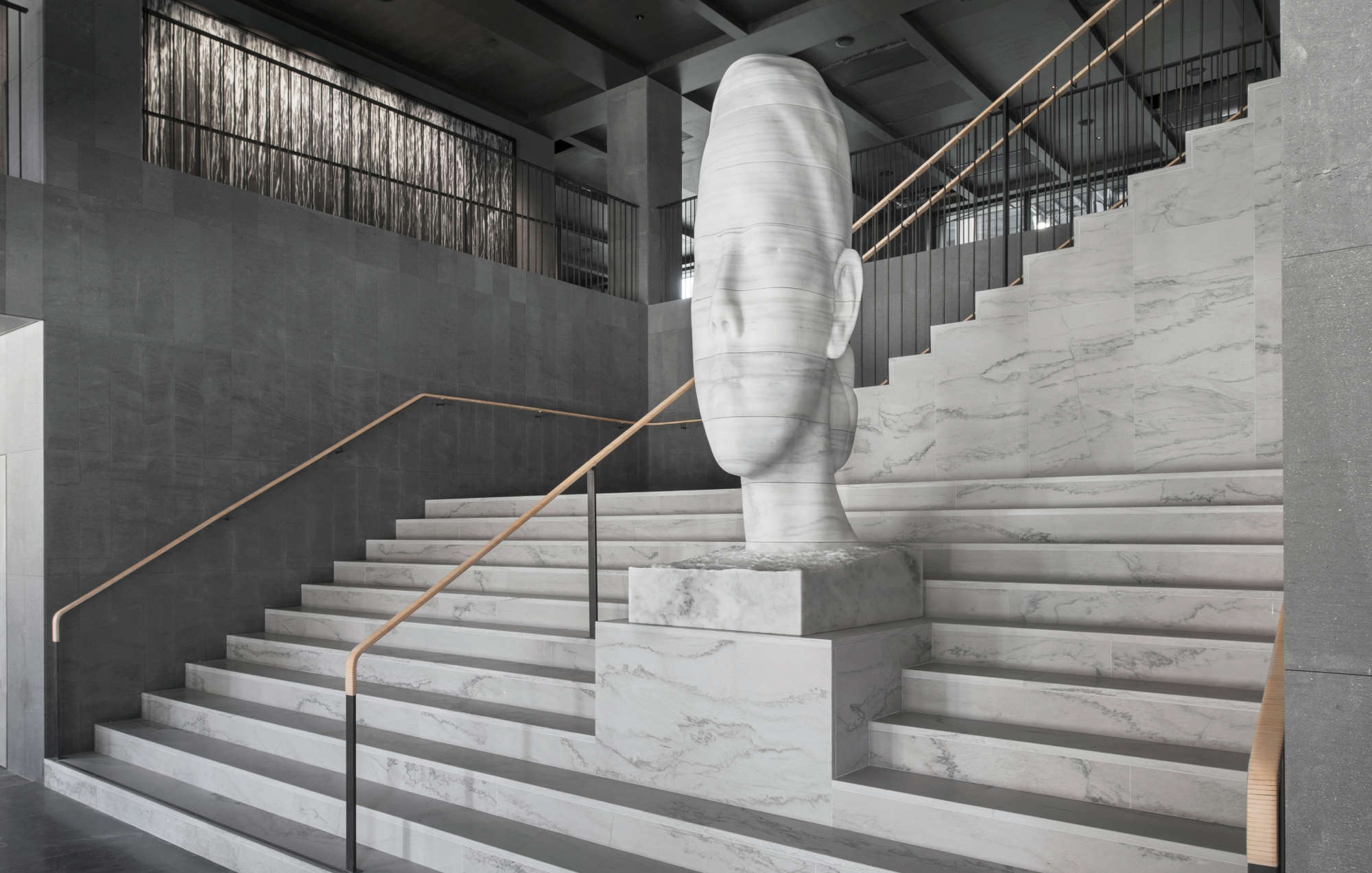 Mar Whispering (2017) by Jaume Plensa on the grand stair in the hotel lobby at Six, Stockholm, 2017. Photo by Andy Liffner. From Universal Design Studio: Inside Out

"For 100 Liverpool St, we approached ceramicist Lubna Chowdhary to create a site-specific installation that forms part of the architectural interior," he goes on. "This is a publicly accessible part of the project right beside Liverpool St station so we wanted to make a connection to the tradition of adding ceramic artwork into the design of surfaces as per Paolozzi at Tottenham Court Rd station."
These were among his professional choices; below are his personal picks from the Artspace archive.

CARLOS CRUZ-DIEZ - Chromointerference manipulable circulaire, 2013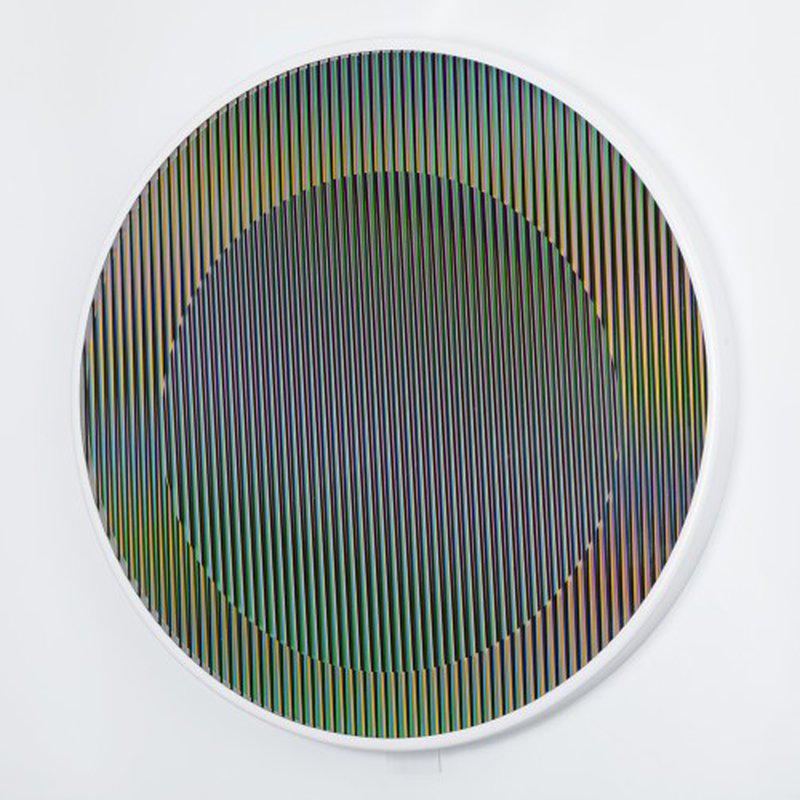 "This is an artwork that requires some form of participation from the viewer," says Paul. "It encourages a spatial relationship between the viewer and the artwork that is more interactive and perhaps more complex than the viewer as a static onlooker. Unlike some op art that feels indelibly attached to the 1960's and the great social and perceptual transformations of that era, there is a timeless quality with this piece, the chromo interference is dynamic and there is a simple use of geometry, as if planetary bodies are in eclipse. The color shifts due to the dichroic quality and provides a more extreme sense of movement."
ENZO MARI - Ogetto a Composizione Autocondotta (Self-composed object), 1959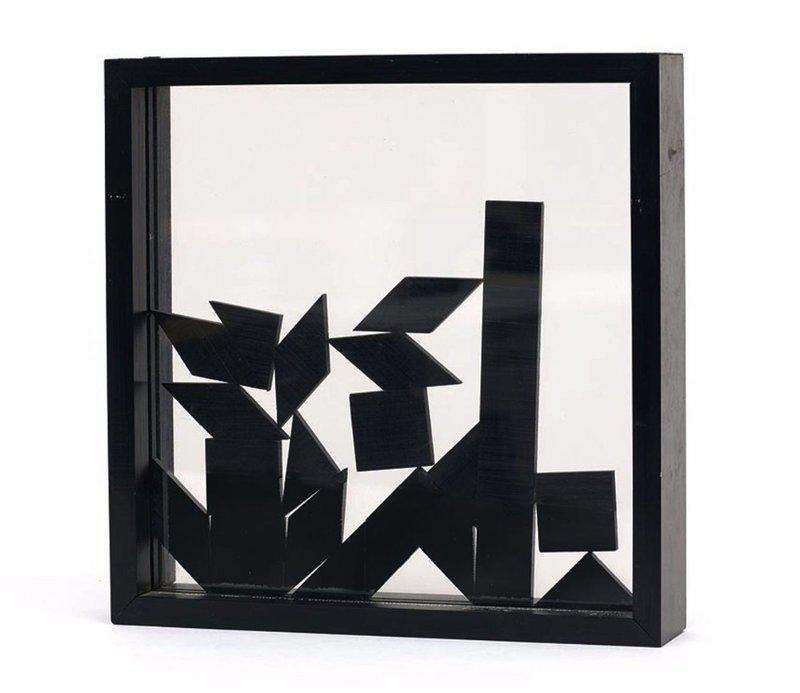 "Enzo Mari's output was prolific and varied," explains Paul. "He promoted the democratization of design through his approach to furniture. This is another piece that requires a degree of participation. At first glance it could be a flat image, a slither with abstract shapes, but there is depth and simple repeated elements suggest endless possibilities. The reduced palette of shapes is rendered as complex and ever-evolving by varying the viewpoint. Again this piece has an inherently spatial quality, but rather than being immersive - such as an architectural space or large scale sculpture - Oggetto a composizione autocondotta reduces the importance of scale and materiality and sets up a purer meditation on repetition, variation and perspective."
DAIDO MORIYAMA - Record No.6, 2006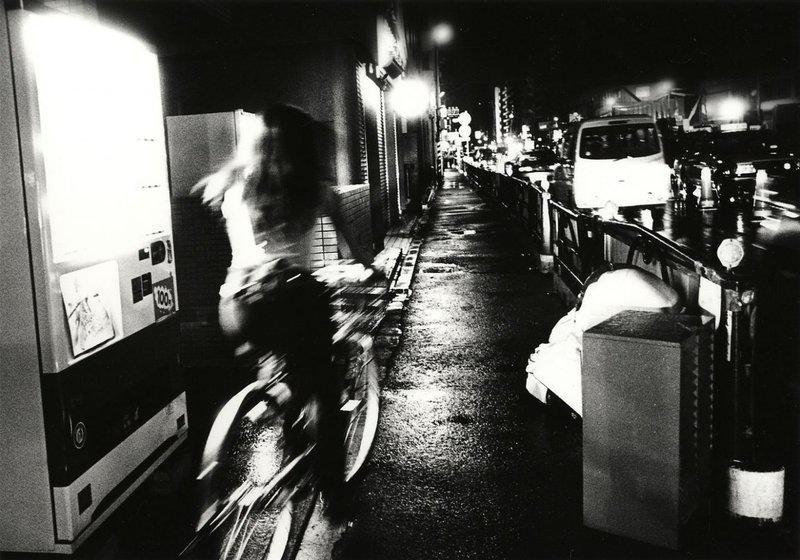 "Through Moriyama's photographs you are thrown into a very particular place, a part of Japan (often Tokyo), or elsewhere, in a way that seems visceral and intoxicating," says Paul. "His images are 'shot from the hip' which results in a more 'lived in' and immersive quality. Often part of a series in the form of photo books, they tell a story and map journeys of everyday life. I have one of his photo books - Tales of Tono - which pairs his images of a rural town across each spread. By following the sequence of spreads, which is in no way chronological, you are presented with a wandering journey of
phenomena. This is work that at times breaks down the subject to tonal, textural glimpses through the high contrast printing technique he carries out himself."
FIONA BANNER - Table Stops, 2000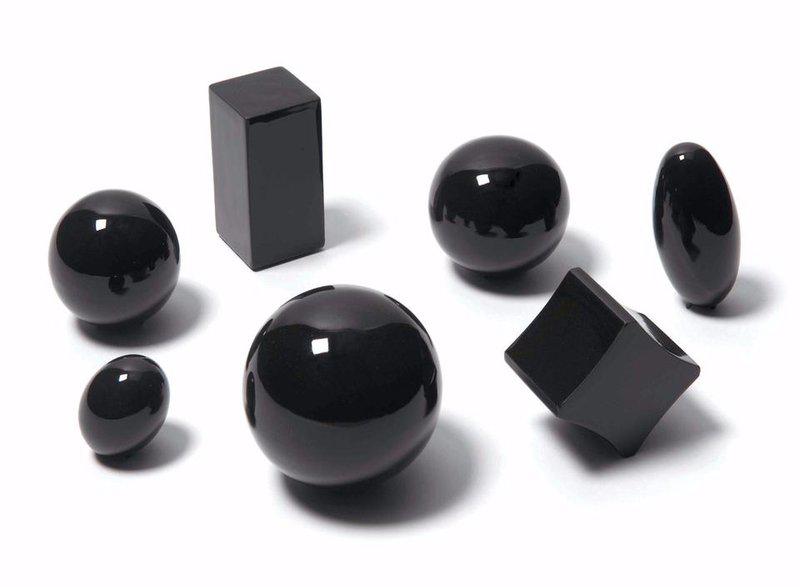 "This is a series of beautiful objects that are varied in form but effectively the same sign. They each represent a full stop and given their simplicity as symbols - in comparison to a letter - show that out of context - pulled from their function in a line of text - they are indecipherable as symbols. Context is perhaps the most important consideration in our work and this piece foregrounds the importance of context and the possibility to re-read artifacts or architectural elements when they are taken out of context."
JOHN STEZAKER - Mother Night, 2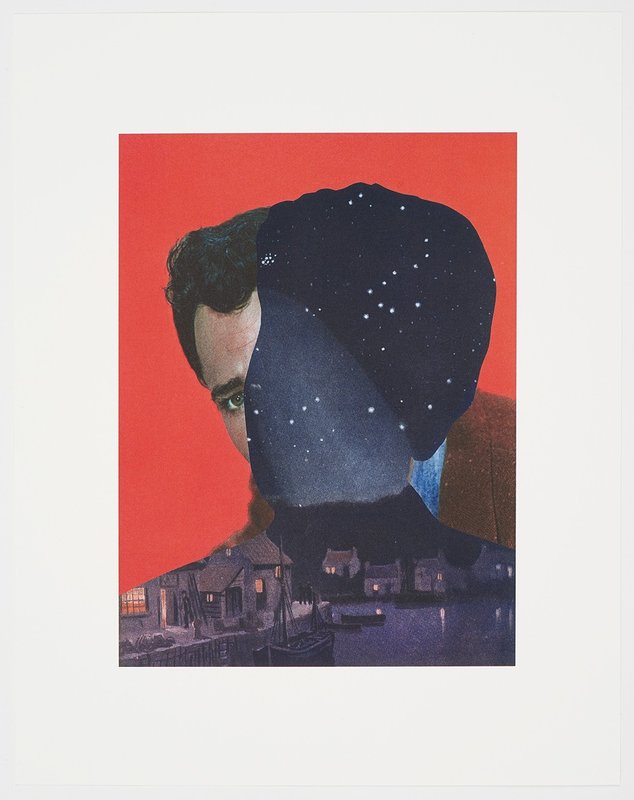 "I've admired John Stezaker's work for sometime, perhaps as a result of the seemingly simple juxtapositions in comparison to the heavily worked collage of other more familiar forms - historical examples such as Dada for example," says Paul. "The images created by Stezaker seem to retain to some degree the original composition but with uncanny disruptions. Mother Night is satisfyingly graphic as a composition whilst playfully exploring and inverting the dualities between 'interior and exterior, foreground and background and night and day'."
Universal Design Studio: Inside Out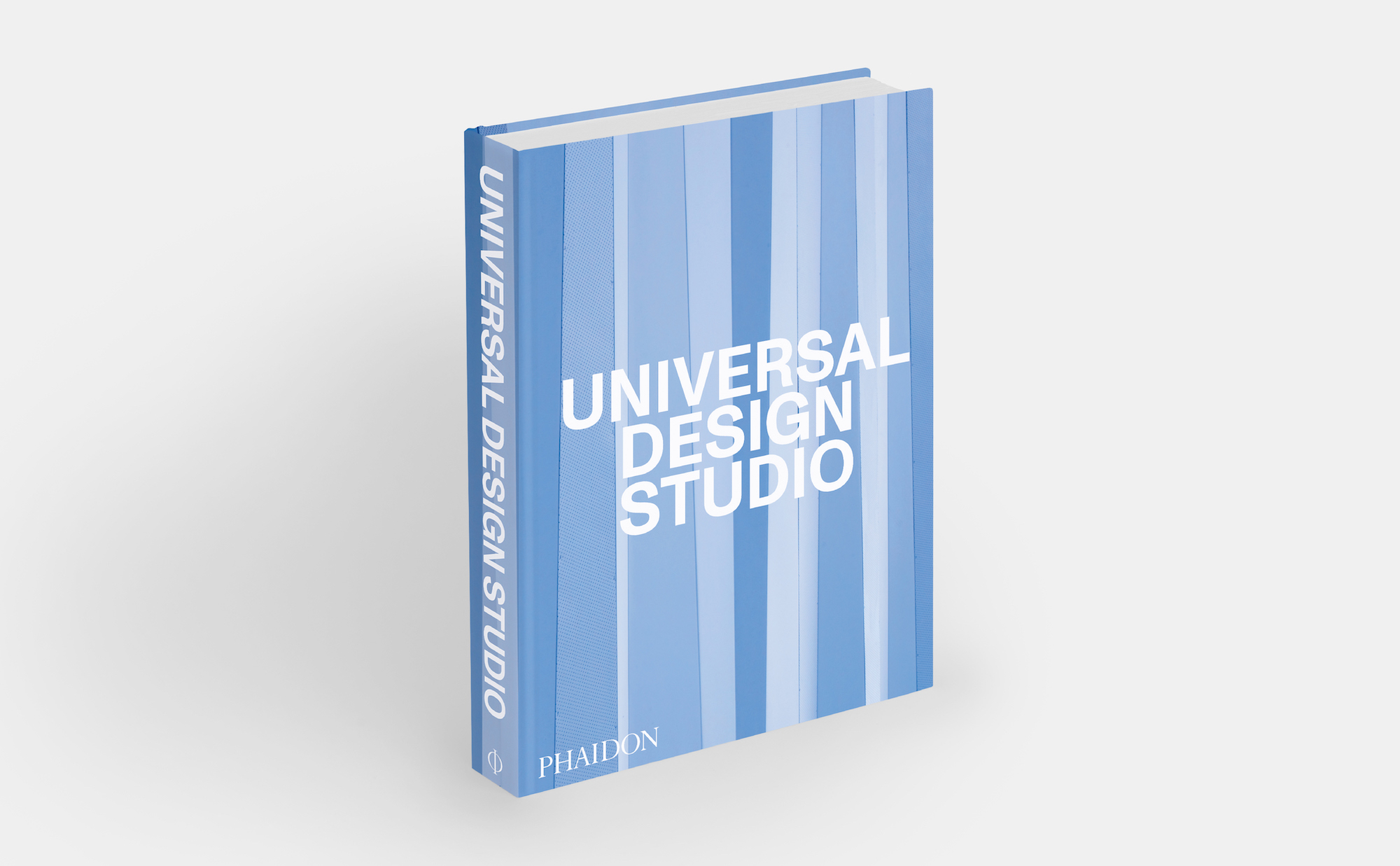 To find out more about Paul's work, order a copy of Universal Design Studio: Inside Out here. This, the debut monograph from award-winning and acclaimed architecture and interior design practice Universal Design Studio – and the perfect expression of this award-winning studio's ethos and approach: to design from the inside out. You can find the book in the Phaidon store.