The standard canvas tote bag is the art world's most ubiquitous accessory; some are mementos from a museum trip while others are freebees from art fairs across the world. Most artists' closets are filled with an array of these totes, begging the question—which one should you wear and when? Well, don't fear, Artspace is here! Below, we've compiled a guide to help you navigate which bag pairs best with each outing. After all, your tote bag says a lot about you—and you want to make sure you're sending the right message! 
FIRST DATE: Museum Tote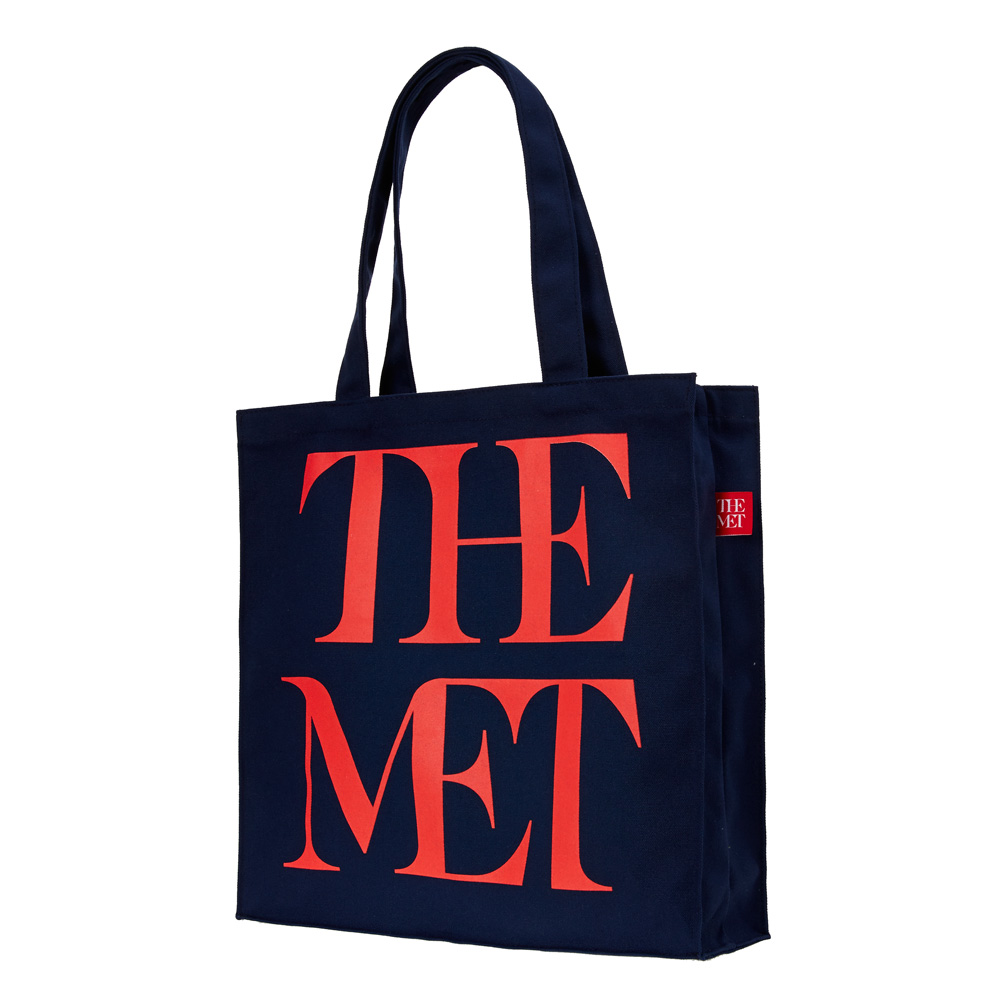 Image courtesy the Metropolitan Museum of Art
Perhaps this bag was a gift from your loving parents, or a bonus that came from renewing your annual membership. Either way, your favorite museum tote is the perfect tagalong to a first date. It tells your prospective mate, "I'm going to drag you to plenty of openings and exhibitions, and you better be okay with that. That's right, I'm cultured." Museum totes are very legible, designed with mass appeal in mind—so unlike your inscrutable artist-designed totes or the acronym-heavy art fair totes, this bag has the best odds of resonating with your date; no one hates The Met. And, if you're feeling really optimistic, it's big enough to fit your toothbrush and and extra change of clothes—wink, wink.
OPENING NIGHT: The Fashionable Tote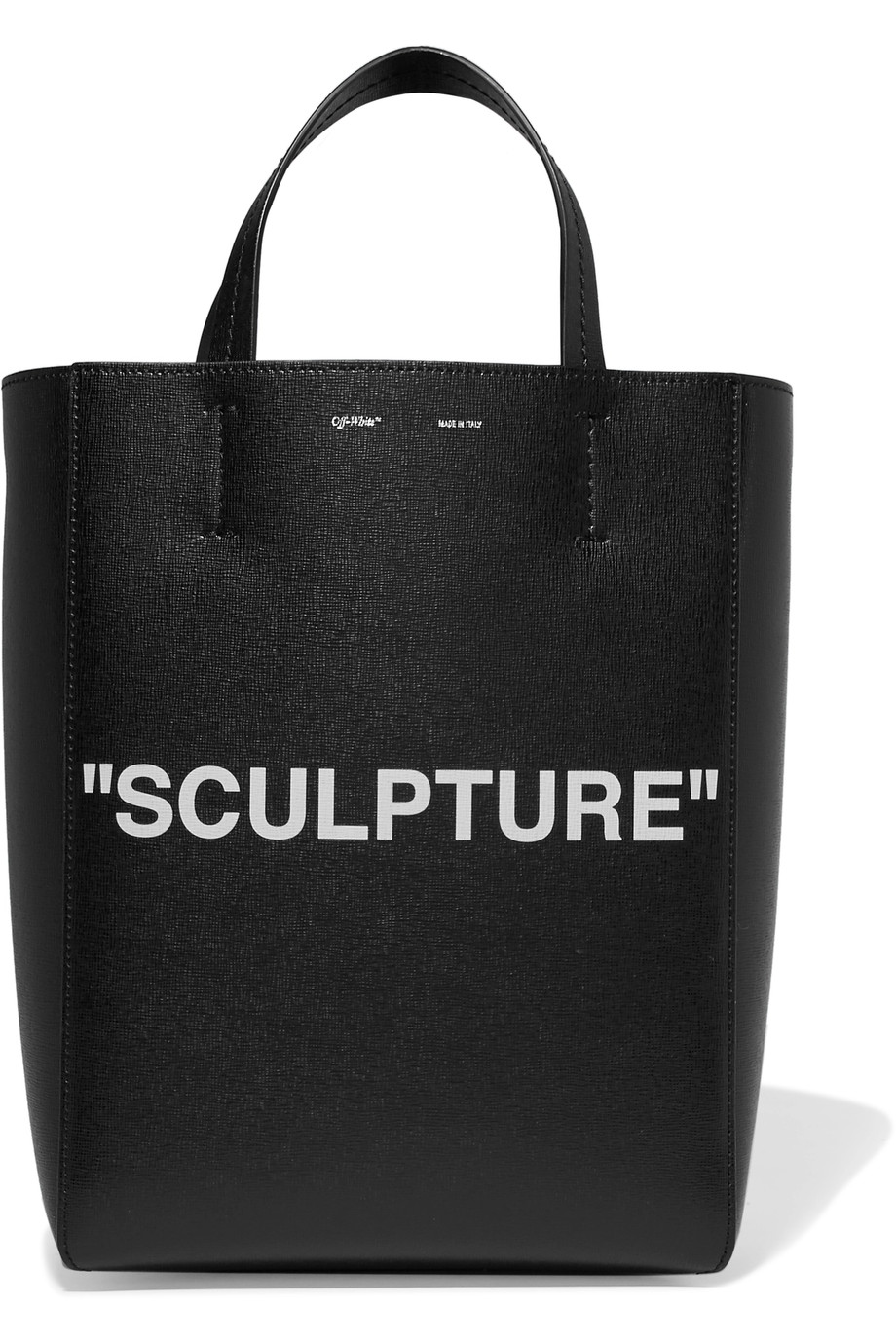 Image courtesy of Off-White 
Openings are the prime time to make a splash fashion-wise, and you'll want to make sure your tote bag is the perfect accessory to your dazzling outfit. A minimal leather tote is the most popular choice; it's chic yet simple, and comes in the art world's favorite color—black. This tote communicates that you're not just there for the free wine, but that you mean business. It will give you the confidence to walk right up to the gallery director and request a price list without breaking a sweat. If you want a real knock out bag that tells people you're rich and ahead of the style curve, try Off-White's "Sculpture" bag from their 2017 FW collection. Honestly, it's like, a comment on our complicity inside of capitalism and is totally, like, a wearable work of art. 
GALLERY HOPPING: Artist-Designed Tote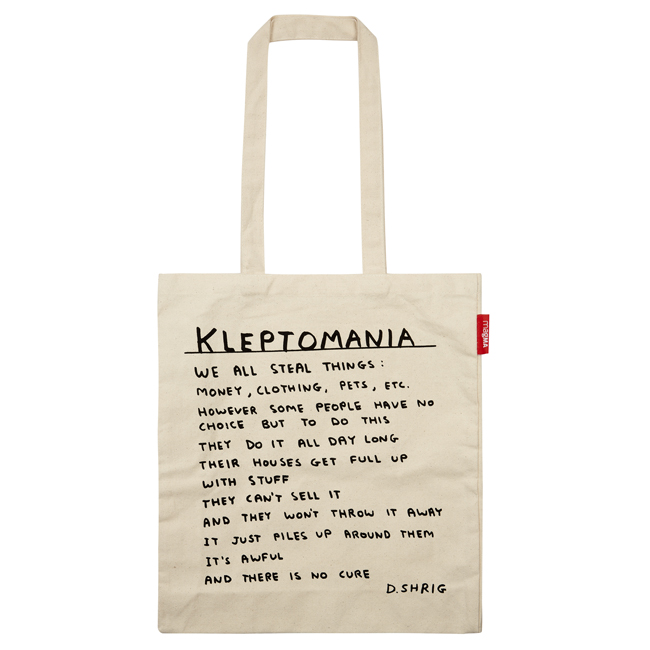 David Shrigley Tote image courtesy of Anton Kern Gallery
You've decided to call in sick to work so you can gallivant around Chelsea and see the shows that the critics can't stop writing about. But it's the middle of the day, and you're in New York, so you very much run the risk of looking like a tourist. Here's where the artist-designed tote comes in. Oftentimes, galleries and organizations will commission artists to design a limited-edition tote as an exhibition souvenir or as a fundraising endeavor. These totes are casual and cool, and a great way to broadcast your tastes to those that are in the know. Even if the desk person doesn't acknowledge you, a fellow gallery-goer probably will—in the form of a subtle, non-verbal, almost imperceptible nod.
PARTY TIME: Your Workplace Tote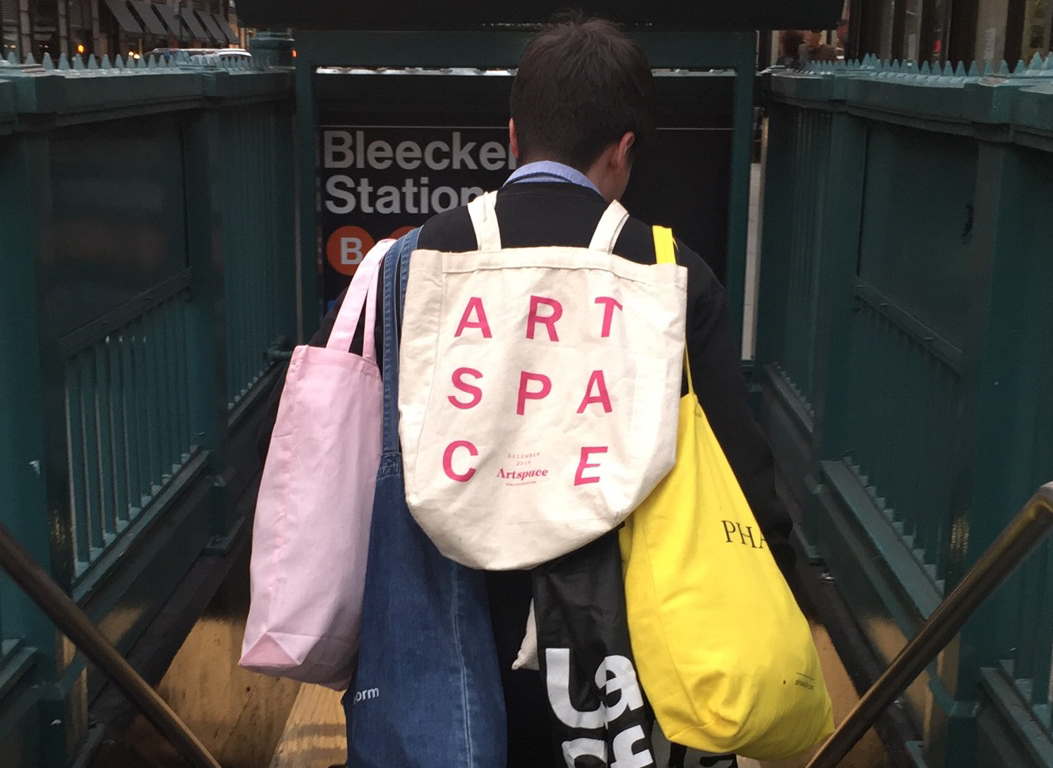 Whether you work at a gallery, museum, non-profit, or an artist-run restaurant, a tote from your workplace is the perfect late-night party accessory. When you're ready to head home for the night, you can easily spot it in the ever-growing pile of coats, hats, and other tote bags. And if you accidentally leave it at the bar, no sweat! Someone will probably know it's yours or, at the very least, the tote will be super easy to identify when you call the next day. And worst case scenario, you just grab another one from your office's supply closet; problem solved. Also, your workplace bag will look better when it's a little roughed up. It shows you've been working hard—even though that "work" is oftentimes busting a sick move on the dive bar dance floor.  
JOB INTERVIEW: The Art Fair Tote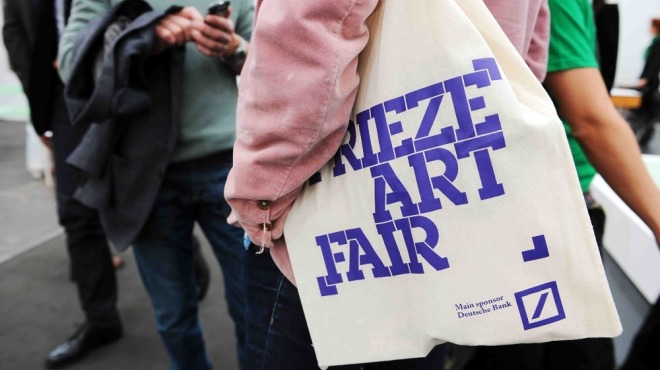 Image courtesy of New York Art Department
You always want to dress to impress for a job interview, making the choice of appropriate tote bag a tough one. Some might suggest the black leather "Opening Tote," but what if you wanted to take a risk, and stand out from the throng of other interviewees? An art fair tote is the best choice—it is stylish, memorable, and it speaks volumes about your prior experience. If you own a tote from an art fair, chances are that you were working a booth and hawking your wares for hours on end. Fairs are their own microcosm, representing the art world on steroids, and you should wear this tote like a badge of honor. Why bring your CV when you can wear it? Thoroughly explaining your experience (and how you kept your cool through it all) to the interviewer will score you major brownie points, no matter what position you're applying for. 
RUNNING ERRANDS: The Publisher/Bookstore Tote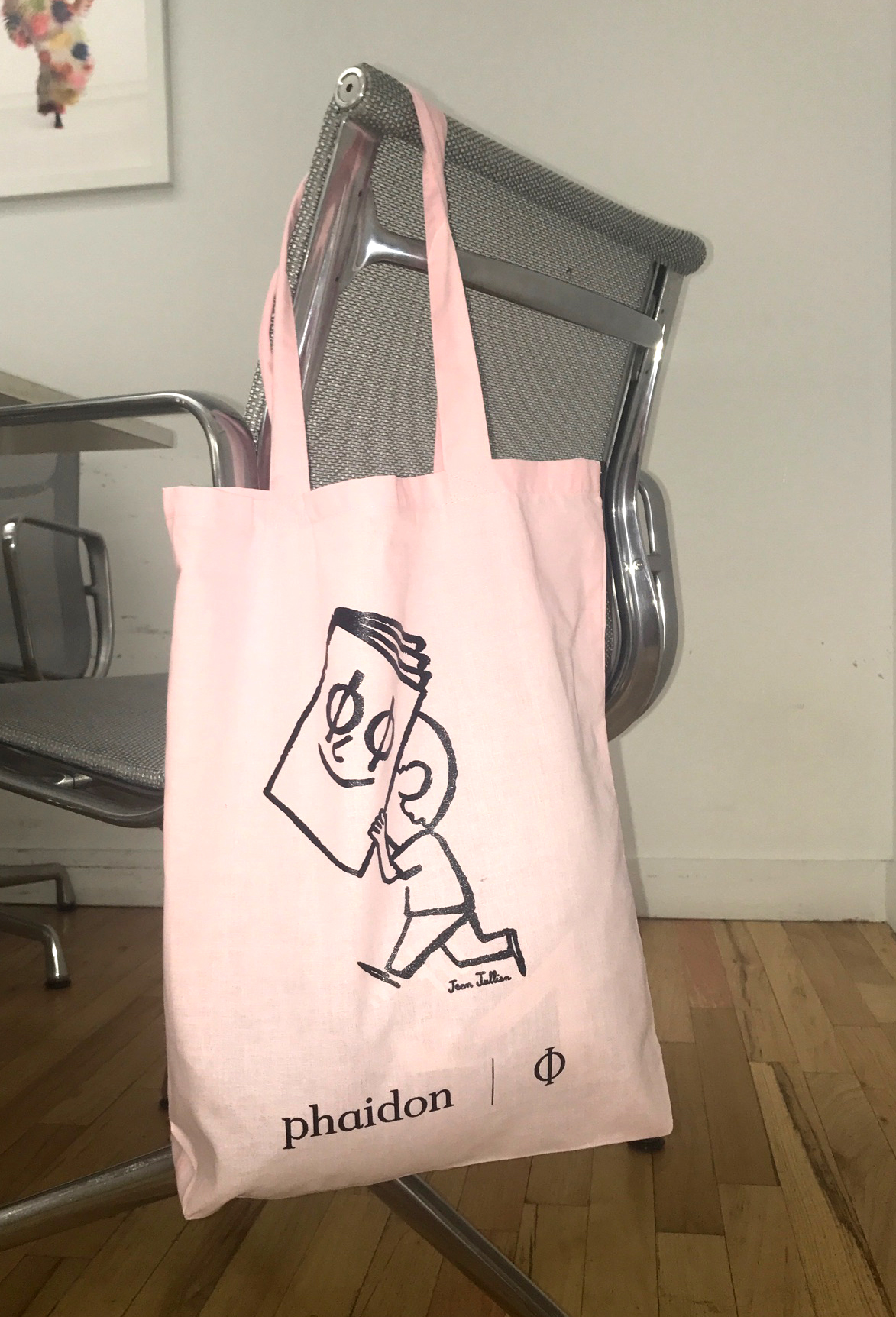 It's already the middle of the day, and you still need to pick up a gaggle of painting supplies, some source books from the library, and enough groceries to last you the entire week. Quick, grab your Phaidon tote! Magazine and book publishers, and art-centric bookstores, often produce bags that are durable enough to hold a bundle of 500-page coffee-table books and large enough that you could literally get lost inside of them. These bags don't joke around—they can handle almost anything (get it!). So go ahead, buy an extra few canvases without worrying about if you have enough room. Just be sure your shoulders can safely carry all the weight! 
RELATED ARTICLES: