LAURA OWENS'S UNTITLED (MOON) (2004)
It's clear by this point that Laura Owens can do anything she wants with her paintings, creating whirligigs of color and spinning wheels (as we saw at Art Basel) or leaping into pure, joyous abstraction—it's part of the reason why she's one of the most exciting American painters working today. This evocative print demonstrates her sense of exquisitely controlled chaos, unifying two of her signature motifs—branches reminiscent of Chinese scroll painting, and the magical, romantic full moon—into a generously large composition of splendid unity.   
FRANZ WEST'S CREATIVITY: FURNITURE REVERSAL (1998)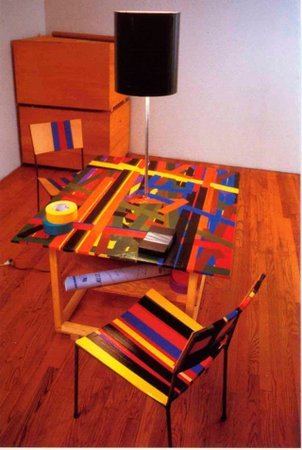 A towering figure of the '70s Austrian art scene, the late Franz West carved out a novel space for creativity in his work by merging fine and applied art (as in design) in sculptural objects that encourage active, performative use from their owners. West's tables and chairs—like Donald Judd's famous furniture—have become highly coveted by collectors for their painterly compositions and intimate appeal, which ideally suit them for everyday living. This set, complete with a lamp, table, and chairs, is a true find.
RICHARD SERRA'S PATHS AND EDGES 1 (2007)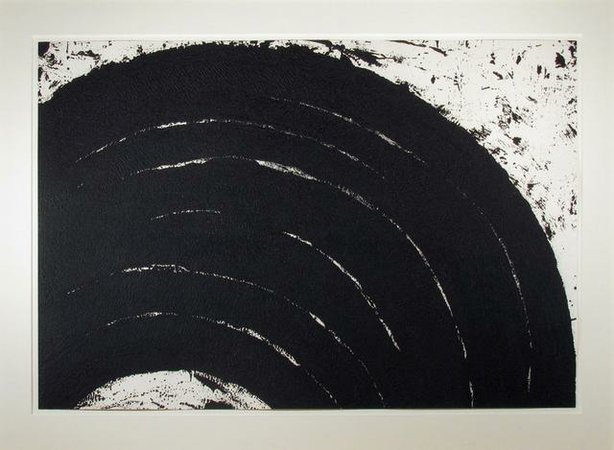 One of America's most revered living artists, Richard Serra is primarily known for his gallery-filling Corten steel sculptures, but he has also pursued an extraordinarily significant drawing practice over the length of his career—a fact that was made abundantly clear in his sensational recent "Drawing" retrospective at the Metropolitan Museum of Art. This print, part of a series that was exhibited in "Richard Serra: Works on Paper" at John Berggruen Gallery in 2011, is a finely representative example of the artist's rigorous, philosophically guided approach to mark-making. 
THE BERNADETTE CORPORATION'S BC LIFESTYLE INT 3 (2013)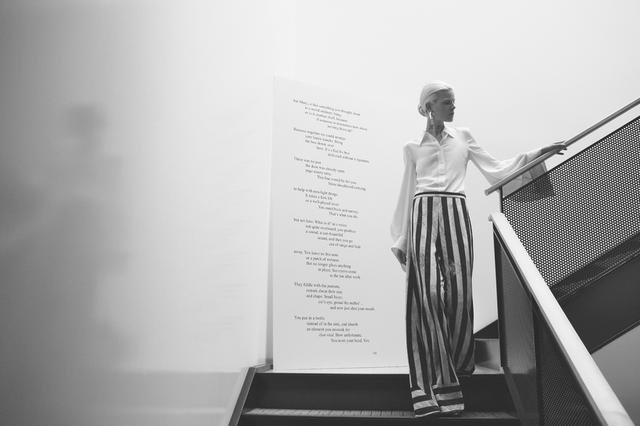 Fall through the looking-glass with the Bernadette Corporation, a fictional entity created in 1994 by a group of downtown artists and intellectuals—John Kelsey, Bernadette Van-Huy, and Antek Walczak—to invade the ultra-cool sphere of high fashion through a combination of art, hoaxes, and literature. Created for cult fashion bible Purple magazine to accompany the collective's 2013 retrospective at Artists Space and ICA London, this covetable (and affordable) photograph shows a model descending a staircase in front of a blown-up page from the Bernadette Corporation's epic 2004 The Complete Poem.
RACHEL HARRISON'S CHANEL NO. 82 (2010)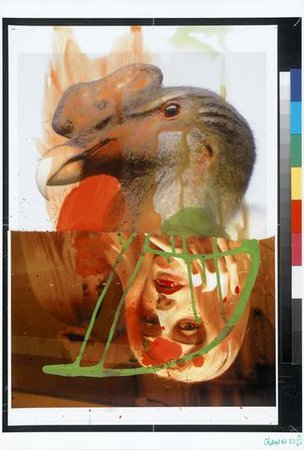 Rachel Harrison has gained international renown as an artist whose sculptures and photographs blithely mash up aspects of painting, appropriation, and architecture to tell rebus-like stories. This piece—which echoes her famous 2007 Voyage of the Beagle series—bridges the artist's sculptural and photographic work, stacking a rare Andean Condor atop a mannequin (a favorite prop of Harrison's) and then overlaying the composition with swabs of painterly color.
PAUL THEK'S UNTITLED (1975/1992)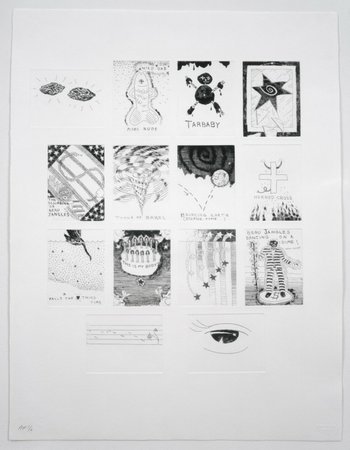 One of the most idiosyncratic artistic geniuses of 1970s New York—and that's saying a lot—Paul Thek ignored the trends of Minimalism and Pop to create a diverse body of work based on his rich personal mythology, which drew on aspects of Christianity, paganism, hippie culture, and the occult. Consigned to semi-obscurity after his death in 1988, Thek's work thundered back into the spotlight with his 2011 retrospective at the Whitney Museum, which brought his uncanny sculptures and deeply personal works on paper—like this one—to the rapt attention of a whole new generation of artists and collectors.