JULIO LE PARC
A PARTIR D'UN CIEL DE VAN GOGH (1967-2013)
$5,150
Standing nearly five feet tall, this striking composition—which playfully evokes the swirling sky in van Gogh's The Starry Night—is an amazingly well-priced piece by Julio Le Parc, a trailblazing pioneer of Op Art and kinetic sculpture in Paris and Argentina's 1960s art scenes. The winner of the Grand Prize for Painting at the 1966 Venice Biennale, the 84-year-old artist is currently undergoing a major reappraisal, spurred by an acclaimed retrospective at Paris's Palais de Tokyo earlier this year. His undervalued work now sells at auction for up to a quarter million dollars.
MATTHEW DAY JACKSON
SEER (2013)
$5,500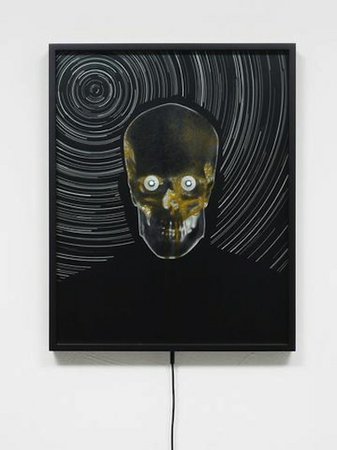 The immensely talented artist Matthew Day Jackson became an overnight market sensation in 2010 when one of his paintings, estimated to sell for under $50,000, rocketed to $942,519 as the first lot at spring Christie's evening auction—a breathtaking debut for a then-little-known artist at a time when the global economic crisis was still fresh. This striking illuminated wall piece is an exceptional example of Day Jackson's interest in what he terms "the horriful," the thought-provoking intersection of horror and beauty that colors his meditations on mortality (often using casts of his own skull) and has earned him a devoted following of collectors including François Pinault, the Rubells, and Anita Zabludowicz.
KLARA LIDÉN
BONBONBON (2010)
$250



An indisputable rising star who created a sensation with her critically adored solo debut at MoMA in 2009, Klara Lidén has since captivated collectors with her edgy videos—one, famously, showing her dancing berserkly on a Stockholm commuter train—and installations, which won her a special mention at the 2011 Venice Biennale. This piece, an elongated triptych of grainy stills from a video she shot while biking over the Seine in Paris (referencing both the Pointellist technique and famous subject matter of Georges Seurat), is an easily accessible opportunity to own a work by a young artist collected by MoMA, ICA Boston, and tastemakers like Thea Westreich—and whose rare-to-auction work has doubled and even quintupled its estimates at Phillips.
JAMES CASEBERE
ROW HOUSE (1994)
$1,500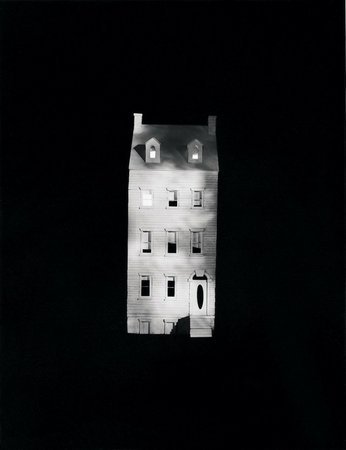 James Casebere first came to notice as a member of the famed "Pictures Generation," standing out from fellow artists like Cindy Sherman and Richard Prince for his uncanny take on appropriation: instead of lifting images from popular culture, Casebere created tabletop models of architectural settings out of modest materials and photographed them in eerily flat, theatrical light. This photograph, coming from the artist's mid-'90s House series, is a moodily emblematic example of his coveted work, which is avidly collected by the Met, LACMA, the Guggenheim, the Whitney, and other major museums.
THEASTER GATES
BITCH, I MADE THIS POT (2013)
$775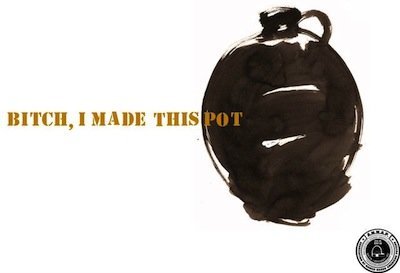 One of the hottest artists in America at the moment, Theaster Gates seized the attention of collectors and curators when his work, which is devoted to bringing attention to the plight of poor black communities, was included in the 2010 Whitney Biennial—launching him on a trajectory that has put him on magazine covers, sent his art to shows around the world, and led him to become the Armory Show's 2012 commissioned artist. This print by the Chicago-based artist, which refers to his investigations of antebellum African-American pottery (and cites his fictional "The Association of Named Negro American Potters"), offers a chance to collect a rising star whose market keeps accelerating upward due to interest from megacollectors like Pinault. Very rare to auction, his work doubled its estimate when offered at Christie's this spring.
PHYLLIS GALEMBO
ATAL MASQUERADE, EMANGHABE VILLAGE, NIGERIA (2004)
$5,000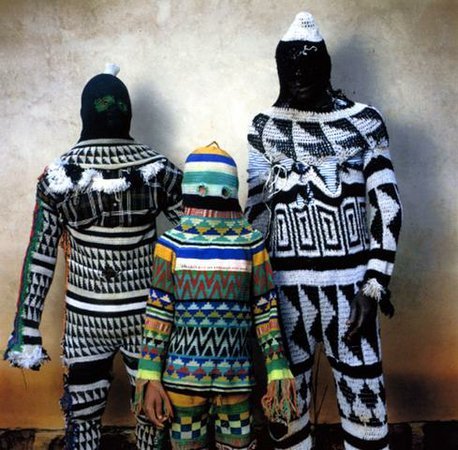 A photographer who specializes in documenting the ceremonial costumes of peoples in Africa, the Caribbean, and elsewhere around the world, Phyllis Galembo has built a cult following for her works that combine anthropological interest with riotous bursts of color and intricate patterning. This piece is a signature photograph by the artist, who is already collected by the Met (and exhibited elsewhere alongside Nick Cave's soundsuits) but has begun to gain the attention of a wider audience now that she has been included in Massimiliano Gioni's critically acclaimed Venice Biennale show.

RELATED:
Picks: Six Artworks Worth Investing in This August