There's something thrilling about coming across a new, little-known artist, particularly when they're already operating at the peak of their powers. A trip to the gallery districts in one of the world's major cities might yield one of two encounters like this, but Phaidon's new book Prime: Art's Next Generation gathers together over a hundred such artists, each of whom was born on or after 1980, and each of whom is widely regarded as a rising star within the contemporary art firmament.
The artists profiled in this beautifully illustrated new book - one of the standouts of the early 2022 releases - were chosen by an equally rarefied panel of curators, writers, academics and gallerists from around the globe. Prime includes plenty of painters, sculptors and photographers, as well as creators of installations, videos, performances, and more besides. There are even a few more familiar names in the line-up, such as Christina Quarles, Thao Nguyen Phan, and Tschabalala Self, as well as many, many more you're likely to get to know much better over the next few years.
Over the past two decades, Phaidon has time and again proved its art credentials with its Contemporary Art Series, which has introduced – or in some cases reintroduced – gallery goers to a wide range of artists, including Frank Stella, Wolfgang Tillmans, Yahoo Kusama, Alex Katz and Kerry James Marshall to name just a handful.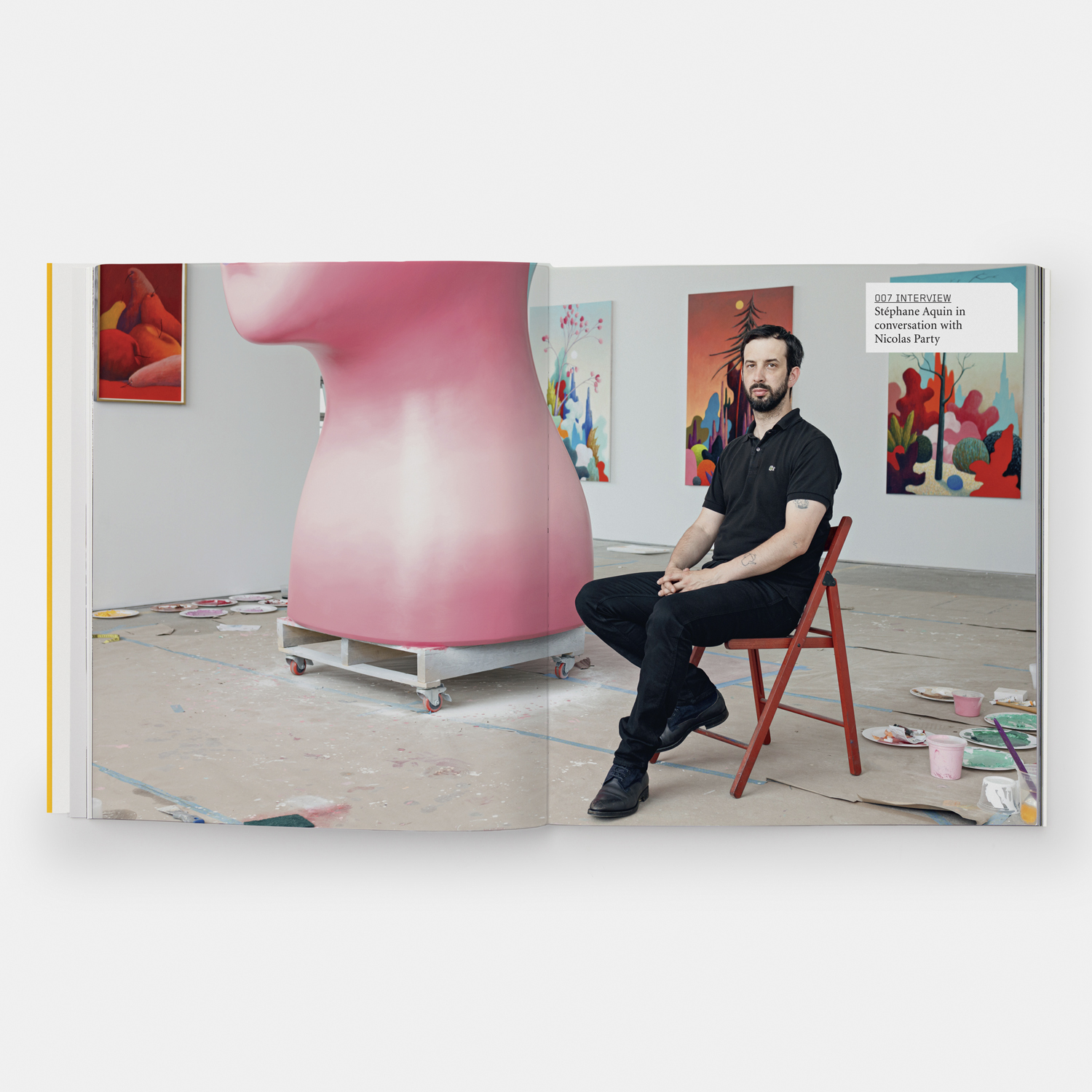 This season, Phaidon's adding to this august list, by publishing a Contemporary Artists Series monograph dedicated to the life and work of Nicolas Party.
This Swiss-born, New York-based, painter is best-known for his beautiful, compelling, otherworldly color-saturated paintings of everyday objects.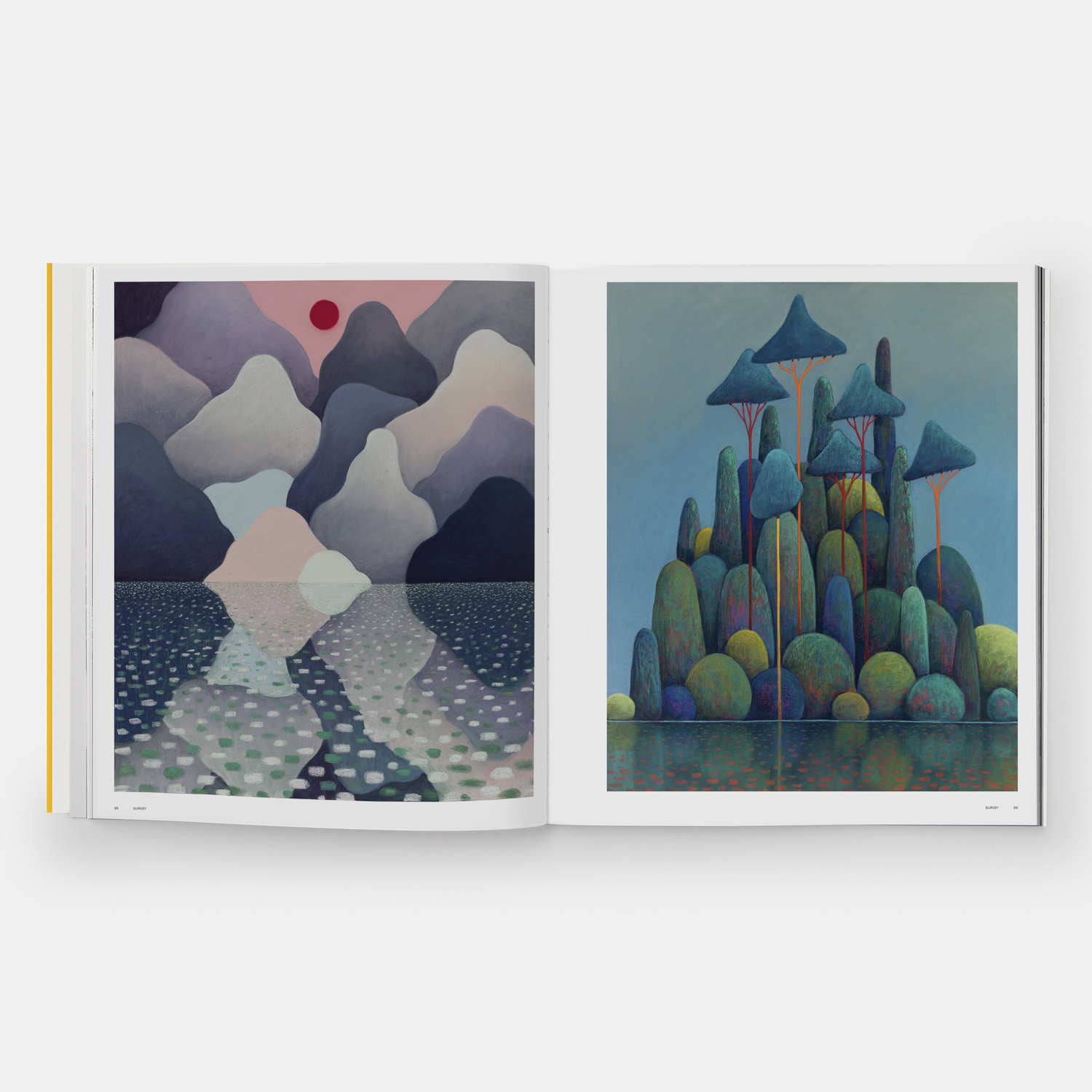 He captures the essence of his subjects in surprising ways, heightening their physical and emotional resonance. Fascinated by the power of paint to alter our perception of the built environment and, within a gallery context, how we experience art, Party regularly paints murals, either as stand-alone works or as carefully orchestrated settings for his work.
This is the first book to examine his career to date and will be a must-read for collectors and followers of the contemporary art scene, taking us from his early days as graffiti artist, through to his latter day acclaim, as an internationally recognised painter, represented by Hauser & Wirth and Xavier Hufkens galleries.
The book is divided up into discrete sections, in keeping with previous Contemporary Artist Series books, with an interview, a survey, a focus on specific work or set of works, a selection of writing chosen by the artist himself, as well as some of the artist's own writings on a wide range of subjects, from ancient European art to graffiti and technical, historical and political connotations that ultimately persuaded him to elect pastel as his favorite medium.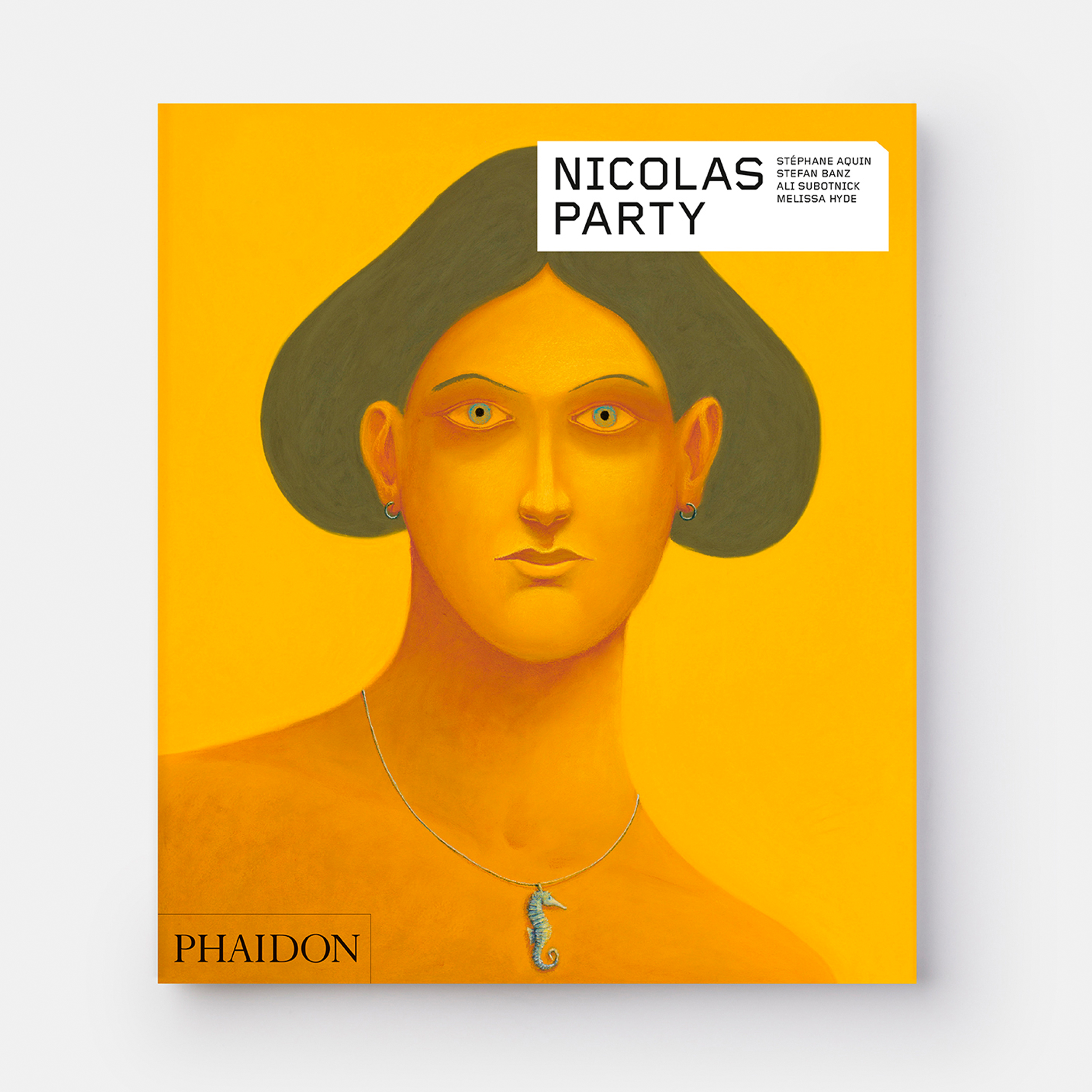 You might also want to consider investing in another Contemporary Artist Series title by a Swiss-born, New York-based artist - the forthcoming Ugo Rondinone monograph. Rondinone was featured in a similar, Prime-like Phaidon survey, Fresh Cream, back in 2000, alongside such now-famous figures as Sarah Lucas, Kerry James Marshall and Paul McCarthy.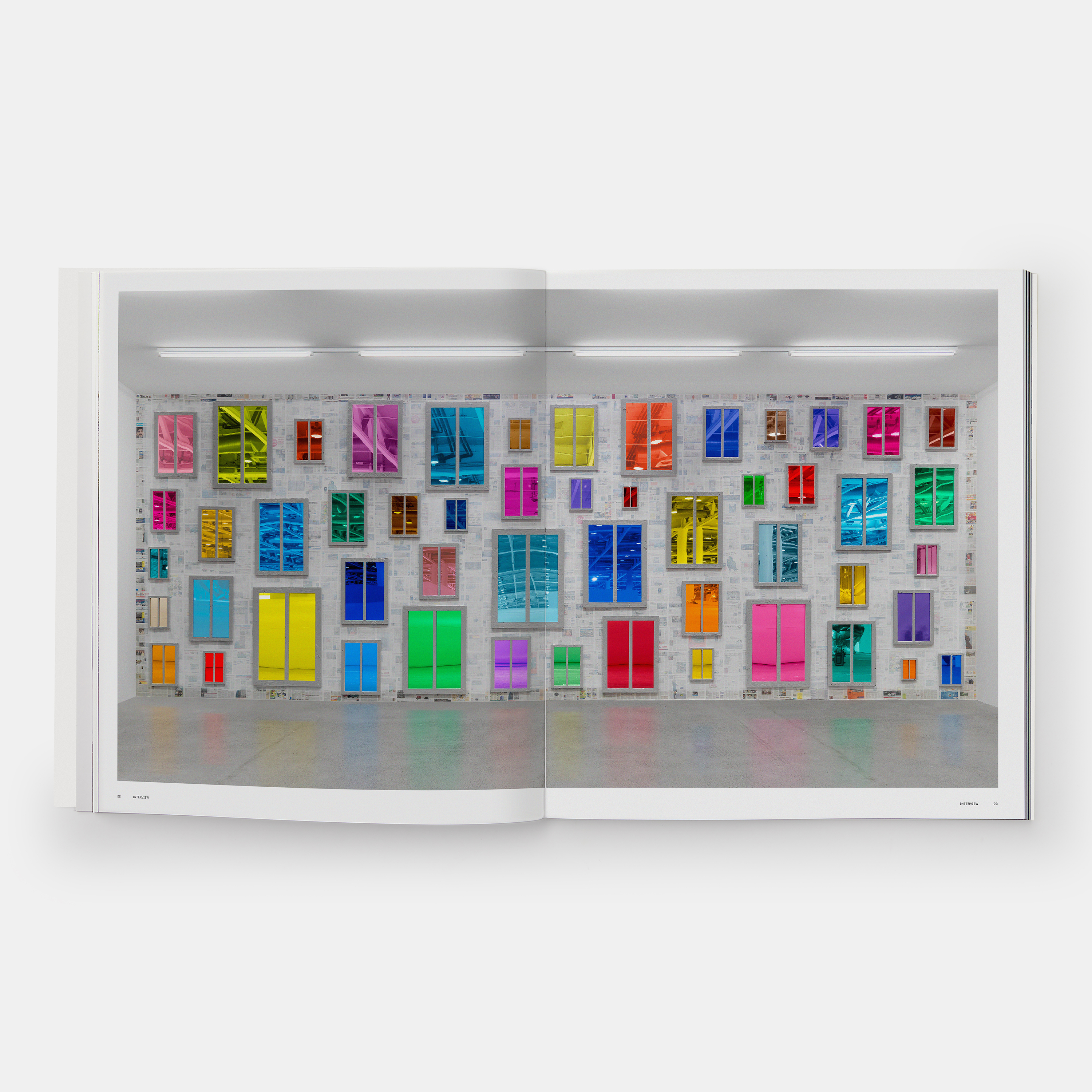 Like his contemporaries, Rondinone has developed an exemplary, distinct body of work in the decades since, which, in his case, ranges from vibrant paintings and immersive installations, through to text-based works and colorful land art.
The new book details this progression, while highlighting Rondinone's poetic qualities and his enduring preoccupations with such universal themes as time and cosmic cycles.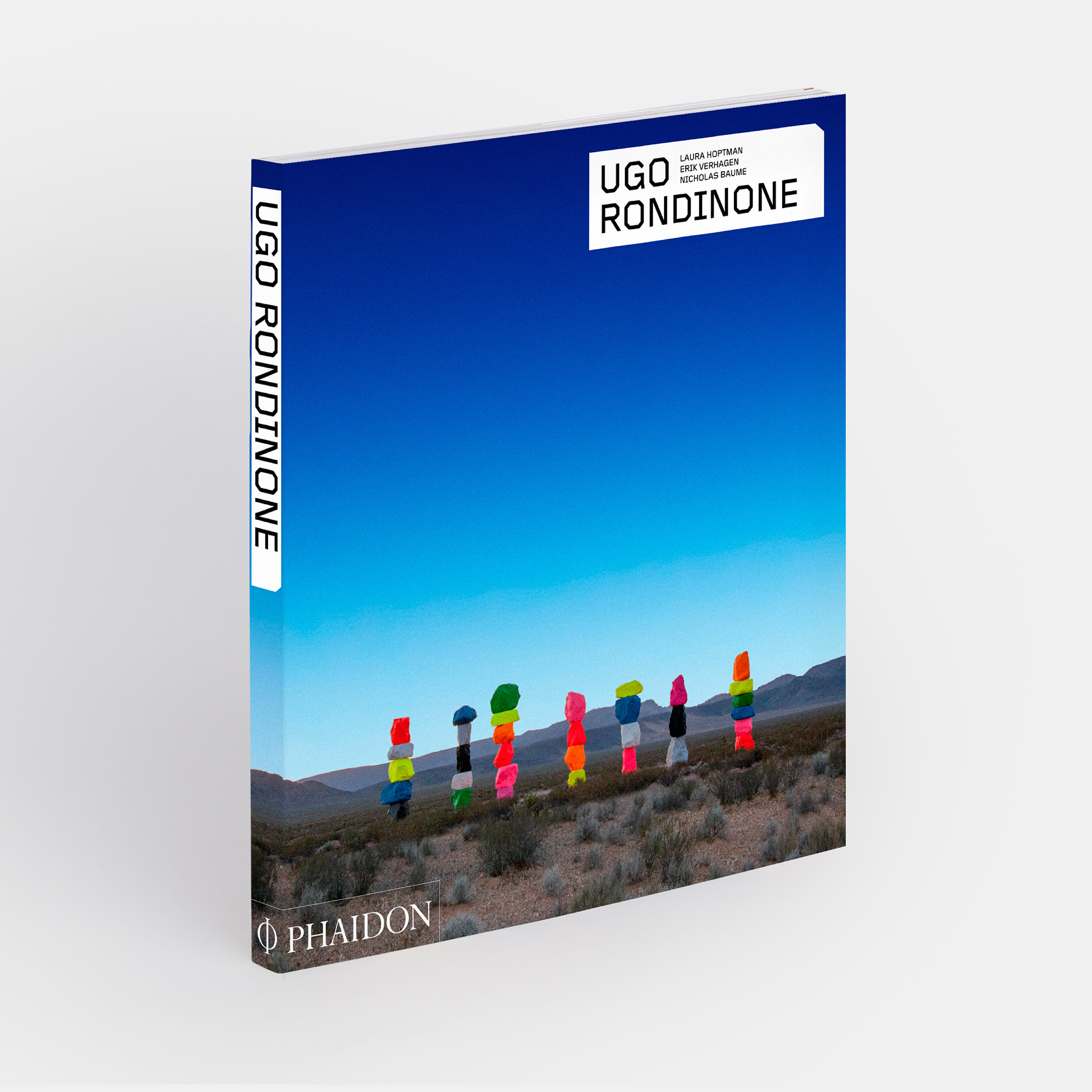 Authored by Laura Hoptman, Executive Director of the Drawing Center in New York, Erik Verhagen, an independent curator and an art critic and an Associate Professor of Contemporary Art History at Université de Valenciennes, and Nicholas Baume, Director and Chief Curator of the Public Art Fund in New York, the publication offers deep insight into this important artist, and serves as a hugely satisfying compendium of his best works.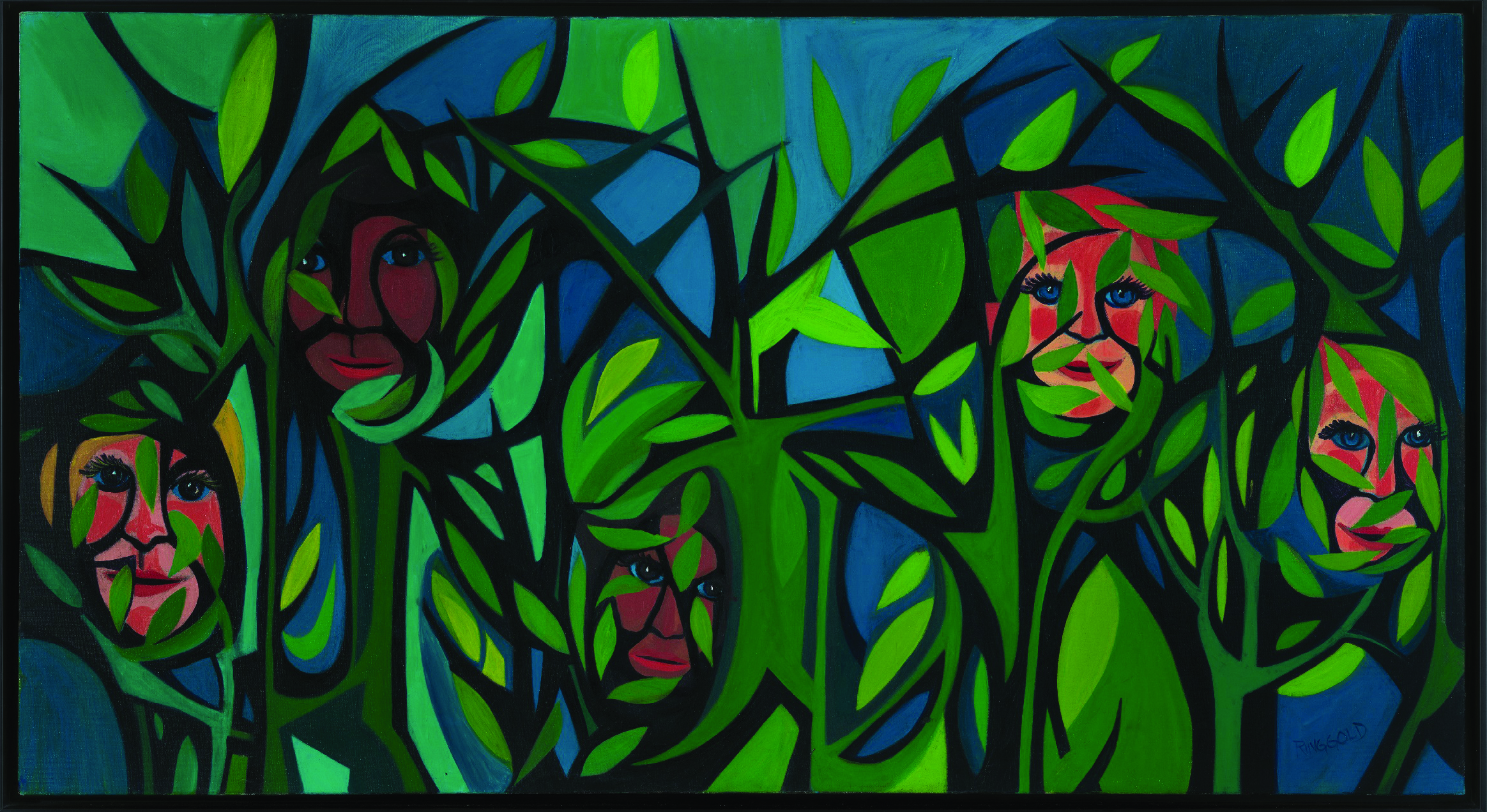 For an overview of an even lengthier career, take a look at Faith Ringgold: American People. This 91-year-old New York artist can recall jazz-era Harlem, and played a crucial role in capturing and expressing the spirit of Civil-Rights-era America. The new book serves as the catalogue for the New Museum's exhibition of the same name (February 17 - June 5, 2022), and is the most comprehensive assessment to date of Ringgold's art. It surveys her early work, as well as the wide variety of work she produced during later decades, when Ringgold questioned the received divisions between art and craft by producing quilts and children's story books.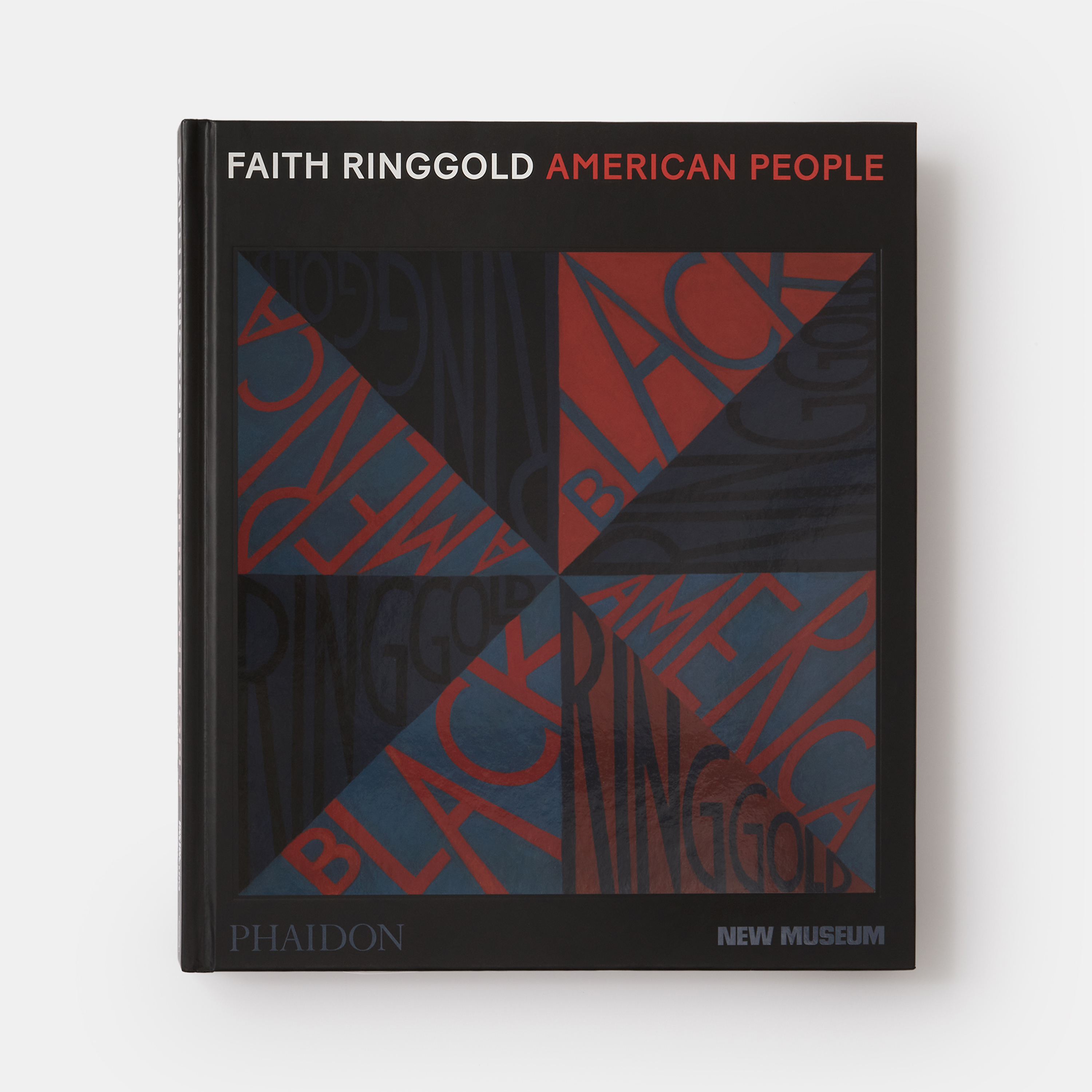 Viewed in total, Faith Ringgold: American People also recasts art history, to bring to light narratives that bear witness to the historical sacrifices and achievements of Black Americans. The book offers both sumptuous aesthetic experience and a timely top-up lesson in one crucial figure within mid-century and contemporary American art.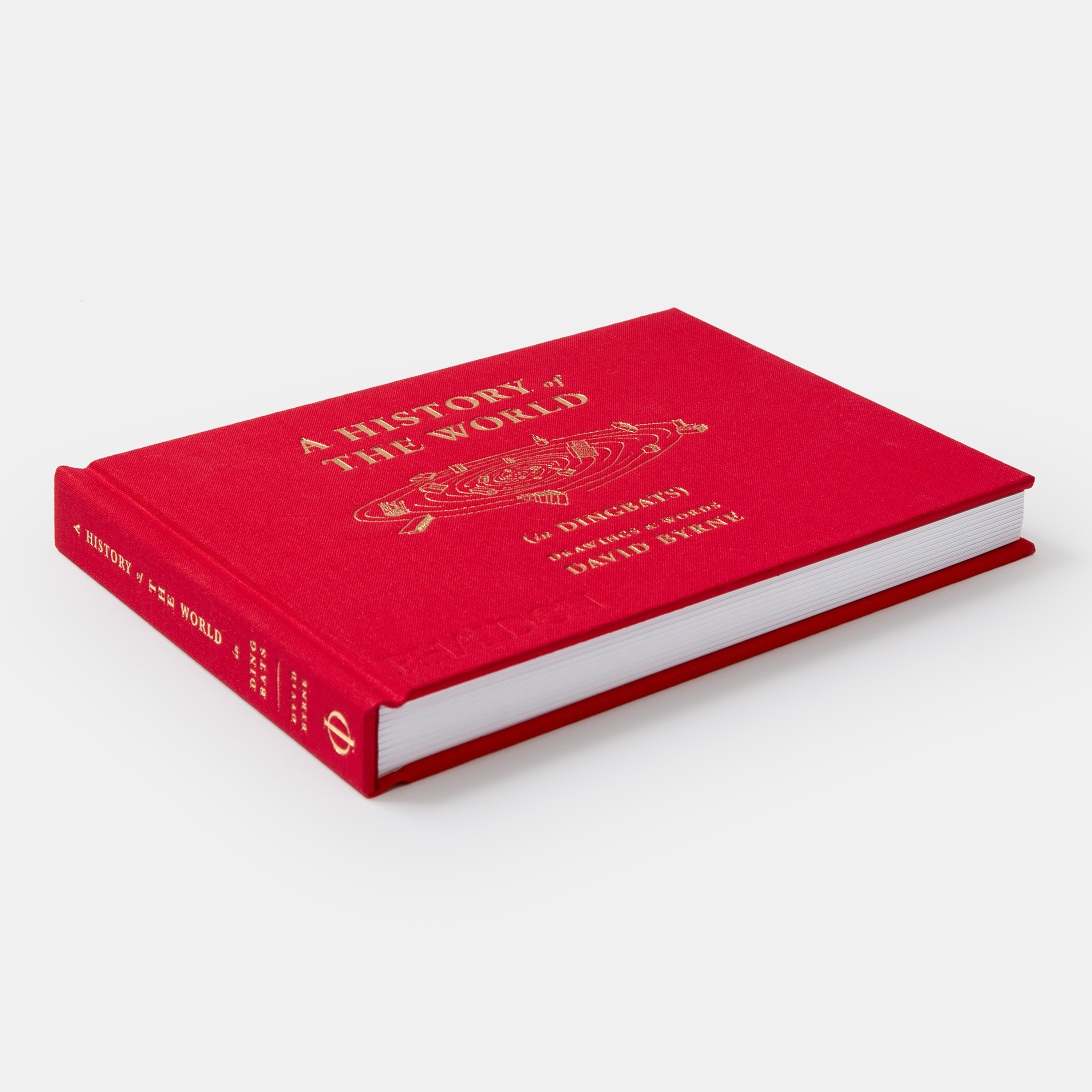 David Byrne - A History of the World (in Dingbats)
David Byrne has also played his own inimitable role in the development of US culture, as a solo recording artist, as the frontman for Talking Heads, and via his forays into film, theatre and contemporary art. In his new book, A History of the World (in Dingbats), he shares his delightful, winsome, illuminating and (at times) a little scary) drawings, drawn during the pandemic.
His 'dingbats', or typographic ornaments, used to illuminate or break up blocks of text, explore the nuances of life under lockdown and evoke the complex, global systems the pandemic cast in bright light.
DAVID BYRNE - Bulwark of Logic, 2004, 2017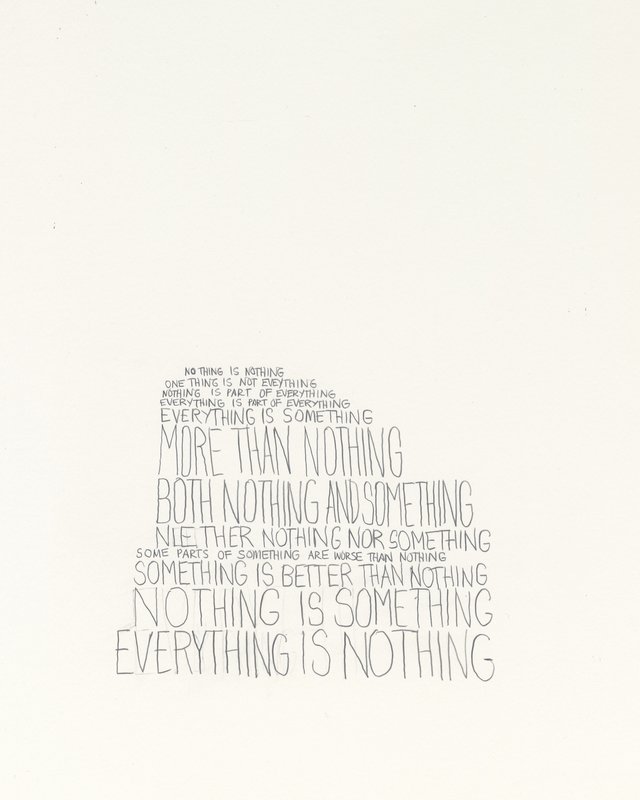 The drawings and texts, also Byrne's work, explore our inner selves, our hopes, dreams, ambitions and fears. Edited and designed by the writer, designer and curator Alex Kalman, in close collaboration with Byrne, this book will delight fans of Byrne's wider body of work, as well as those looking for enlightenment, guidance and shared experiences, post-pandemic.
Some of the contemporary wit of Byrne is shared by Jean Jullien, the French artist, sculptor and illustrator familiar to many via his Phaidon children's books such as his is Not a Book, This is Still Not a Book, Before and After, and Why The Face?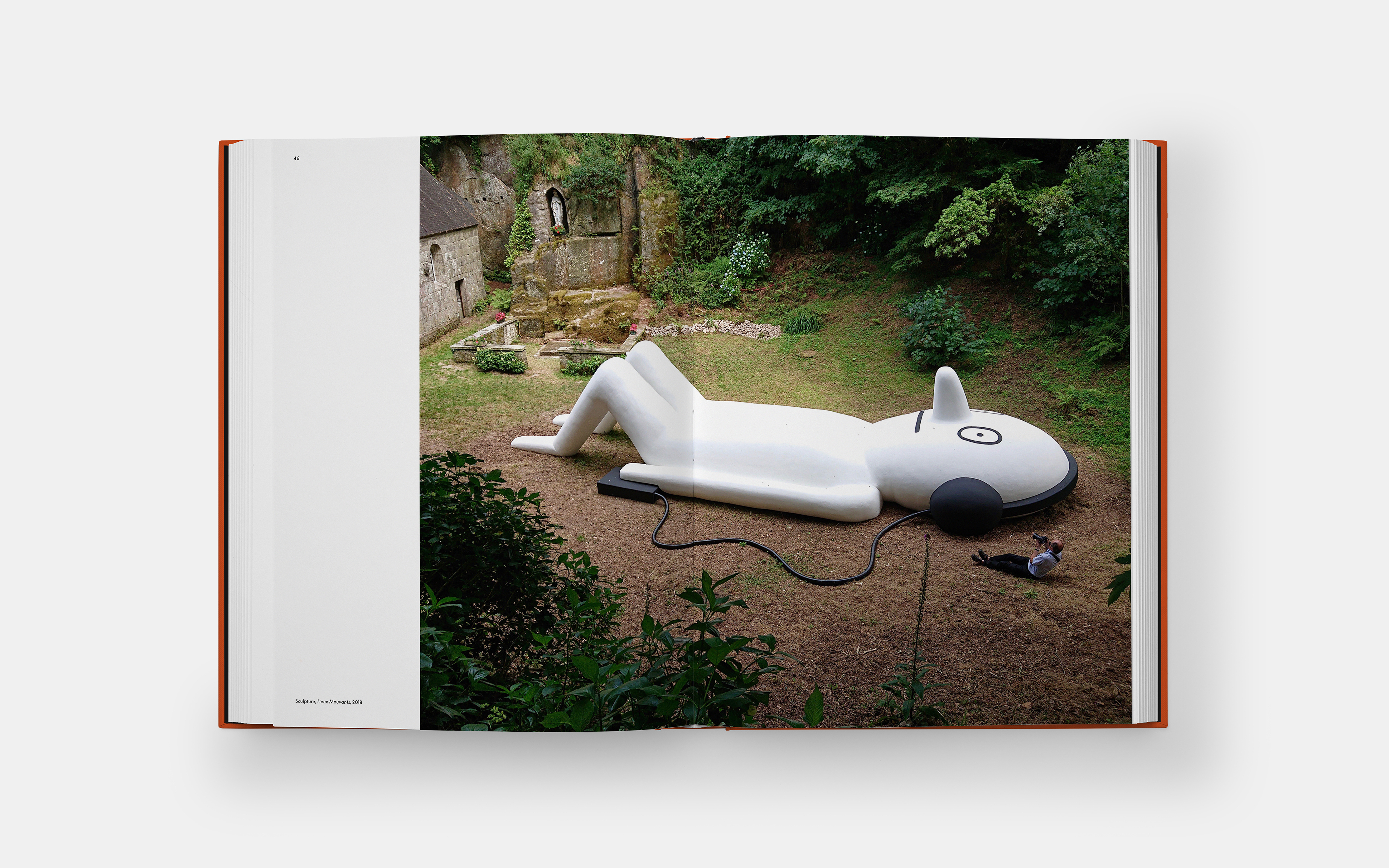 Jullien has also charmed gallery goers across the world, from Seoul to San Francisco, via his staged exhibitions; has put a smile on the faces of readers of The New York Times, The New Yorker, National Geographic, SZ Magazine, Télérama with his covers and illustrations; and drawn in 1.2m followers on Instagram via his lyrical pictures.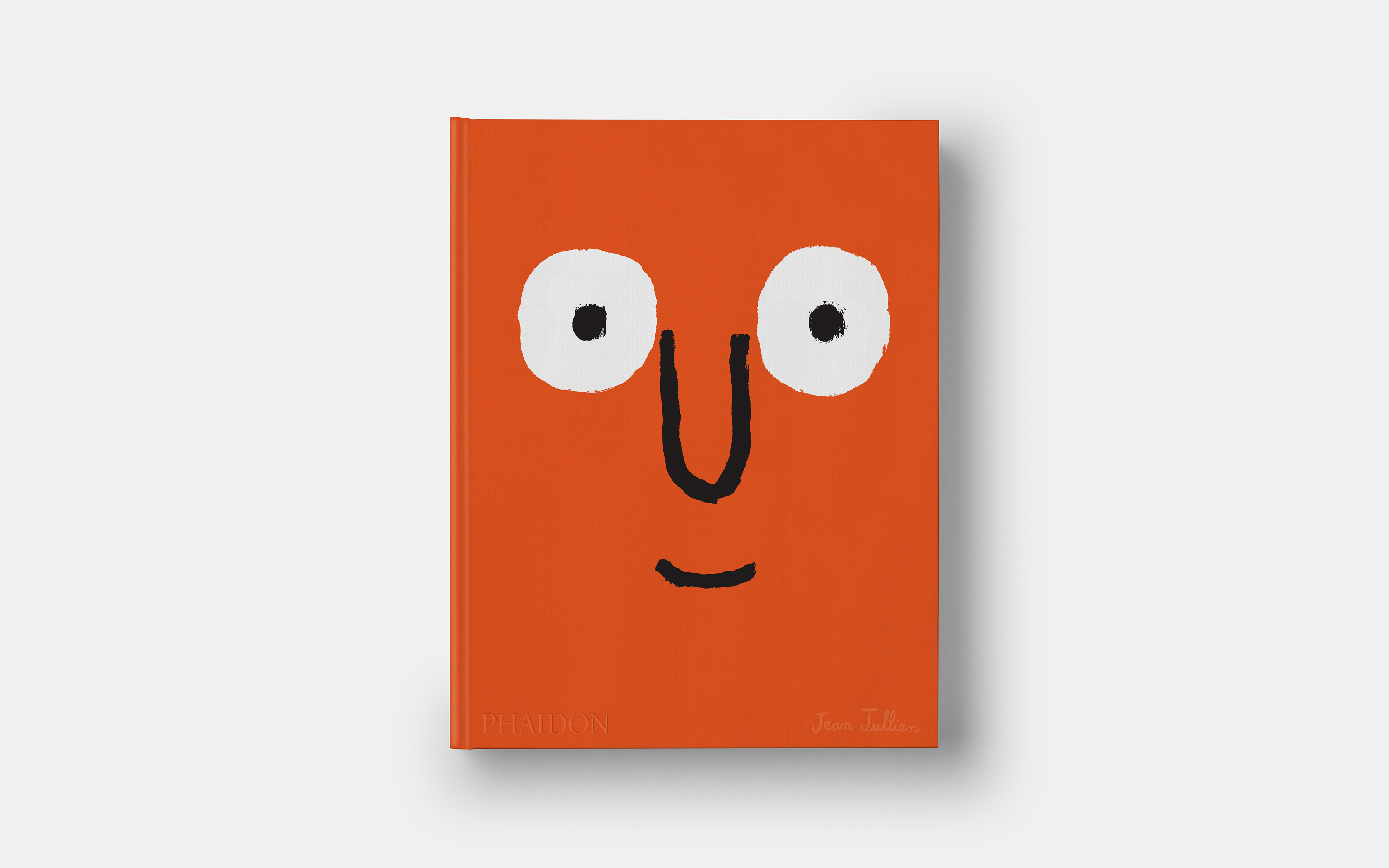 This season, Phaidon publishes Jean Jullien, his most comprehensive monograph to date. This new book is filled with his wry, sharply observed renderings of life on earth today, from work, to food to holidays to family life, as well as his lesser-known, though equally beautiful landscape paintings, sculptures, brand collaborations and clothes designs.
Jean Jullien, the book, is arranged in three sections– Personal, Collaboration, and Public – with pertinent interviews and essays heading up each part (look out for the Personal section's Q&A between the artist and Sylvie and Bruno Jullien, Jean's mother and father, in which they discuss his childhood love of painting and the early inspiration he found in the gardens, ocean and beaches of his native Brittany).
Francis Alÿs's work is more intangible and geographically diffuse, though no less engaging. The acclaimed Belgian-born artist (whose surname is pronounced 'ah-leece') creates beguiling, contemporary projects, which weave together current affairs with social ties, performance and mythmaking. In his work young would-be migrants march out into the sea with toy boats; men dribble fiery soccer balls or push dripping ice blocks; and a VW Beetle's halting progress up a hill in Mexico seems to be dependent on the music played by an accompanying brass band.
This new book is a revised and expanded edition of Alÿs's 2007 monograph, and as such it is the most comprehensive publication on his diverse body of work to date. Alongside contributions from Russell Ferguson, the LA critic and curator; Jean Fisher the late artist; and Cuauhtémoc Medina the writer, critic, and curator based in Mexico City; is an additional essay by the NYC writer and anthropologist Michael Taussig, alongside new texts from the artist and detailed visual presentations of Alÿs's recent projects in Afghanistan and Iraq. Alÿs is to represent Belgium at the 2022 Venice Biennale. Get this book, and you may have more of an idea of what to expect.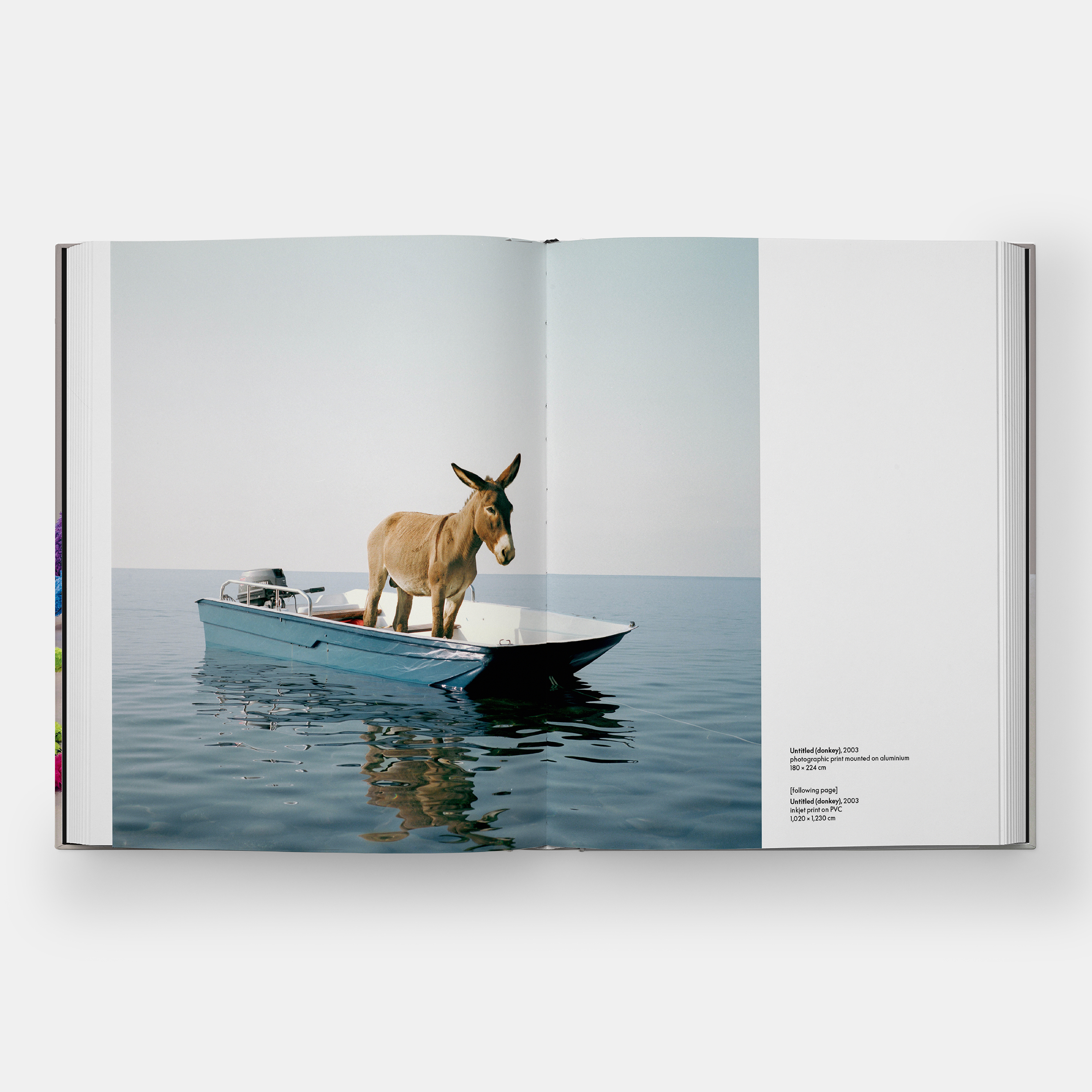 Paola Pivi is no stranger to the Biennale – this Italian-born artist won a Golden Lion there in 1999 – even if her works very often look out of place. Our new book shows how, in Pivi's work, zebras roam the Alps; polar bears sprout colourful feathers and fish fly on aeroplanes. Working within a diverse selection of media, including sculpture, photography, performance, and immersive installation, Pivi disrupts the conventional order of things, to create a playful space for surreal and fantastical alternatives.
Such spaces will abound in 2022, when the artist will be the subject of three major exhibitions of her work: at the Anchorage Museum in Alaska; the Andy Warhol Museum in Pittsburgh; and MAC Marseille in France.
Phaidon's new book is the perfect accompaniment to these shows, as it is the first complete survey of Pivi's diverse and approachable body of work and has been made with the close involvement of the artist, making it her most substantial publication to date.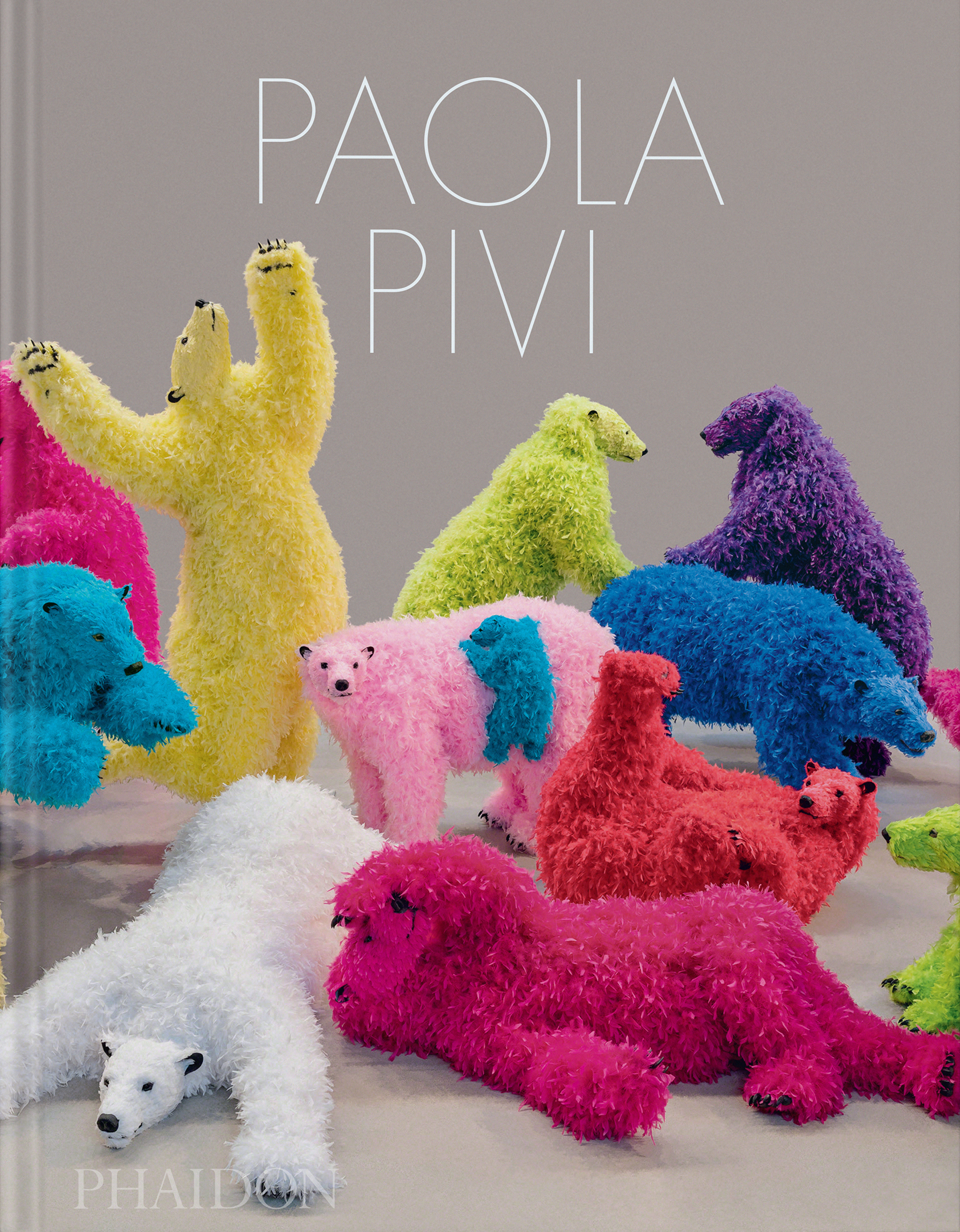 And for further playful engagement with the art world, get Artifacts: Fascinating Facts about Art, Artists, and the Art World. The book covers everything, from museum selfies to MoMA; the hours Pablo Picasso used to work in his studio, through the wide range of jobs Agnes Martin worked prior to settling into her career as a professional painter; there's a visual guide to brushes; a list of artists' pets' names; an overview of famous artists who flunked out of art school; and a key to classical painting symbols. Smartly illustrated and deeply researched, Artifacts is the kind of book you read for fun yet end up accreting deep stores of artistic knowledge from.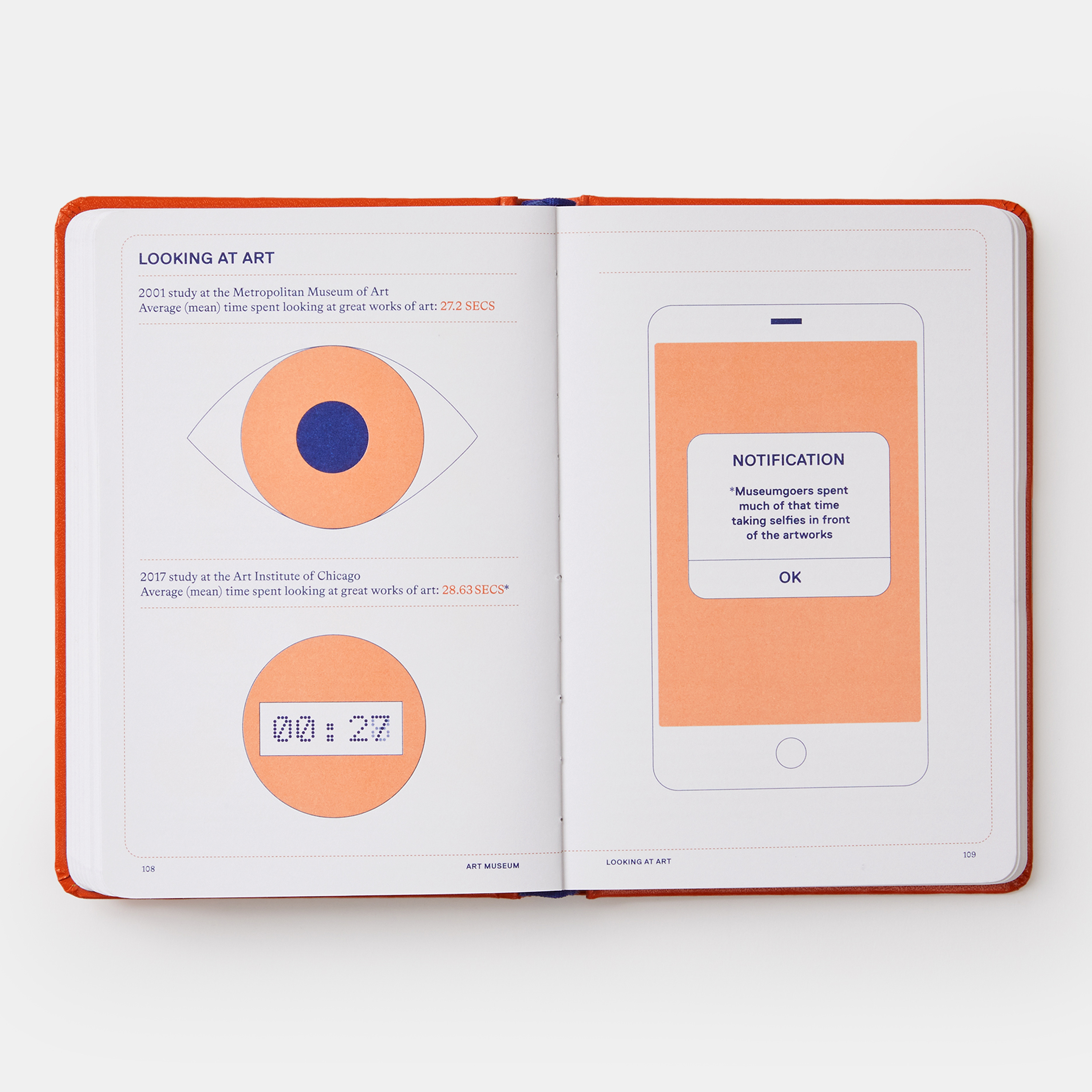 For more on this new title as well as all the others covered above, take a look at the art section in the Phaidon store.