"If you want a golden rule that will fit everybody, this is it," said the British designer, poet, novelist, activist and proponent of the Arts and Crafts movement, William Morris, in a lecture delivered at the Birmingham Society of Arts and School of Design back in February 1880, "Have nothing in your houses that you do not know to be useful, or believe to be beautiful."
Over the intervening years, few of us have met this Victorian's high aesthetic standards, despite an ever-increasing array of beautiful, useful objects being placed well within our reach.
Indeed, if you dwell on Morris's words too much, you might be tempted to clear your home almost completely, and that would be a mistake, especially prior to entertaining during this holiday season.
Rather than carrying out a full Morris-style audit of domestic objects, why not inch yourself and your friends towards his lofty goals this Christmas, with a little help from Artspace, via a few gifts that meet his two criteria. This selection of dining plates, coffee cups, tumblers and other durable goods are beautiful, useful and a perfect choice, whoever's coming to dinner.

DIESEL LIVING Cosmic Diner plates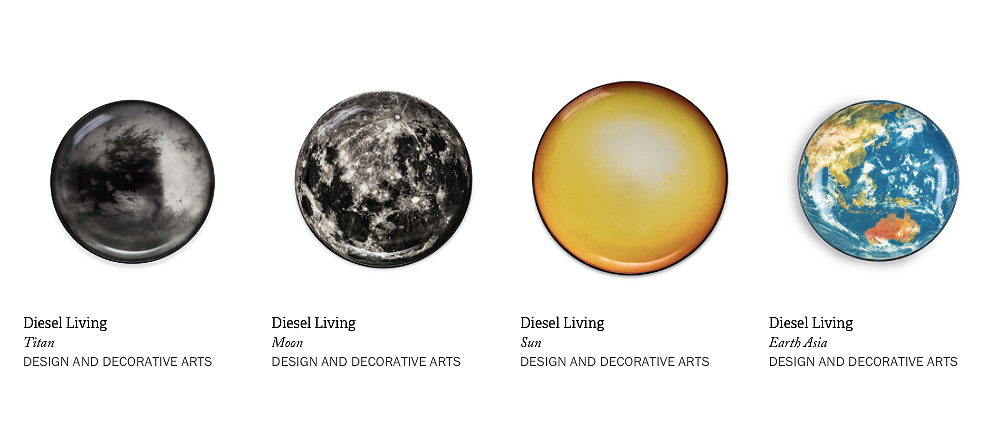 2022 will mark the 50th anniversary of the end of the Apollo space program. Apollo 17 was the final moon landing mission and remains the most recent time that humans have set foot on the moon. But half a century on, despite a lack of a follow up trip to the moon, our fascination with distant planets and the expanse of the cosmos remains undimmed. All of which make the Cosmic Diner series by Diesel Living a perfect gift for the stargazer in your life. Described as "A visionary and poetic collection inspired by the universe", these plates and placemats depict everything from alternate views of earth to the sky over Mars and a nebulosa (interstellar cloud formation). All pieces come in finest porcelain with a bronze finish, while accompanying bronze-finished cutlery inspired by the space missions is also available. To complete the set there are sets of meteorite glasses, stoneware coffee sets and coffee cups and a Starman Vase as a truly intergalactic centrepiece for your table.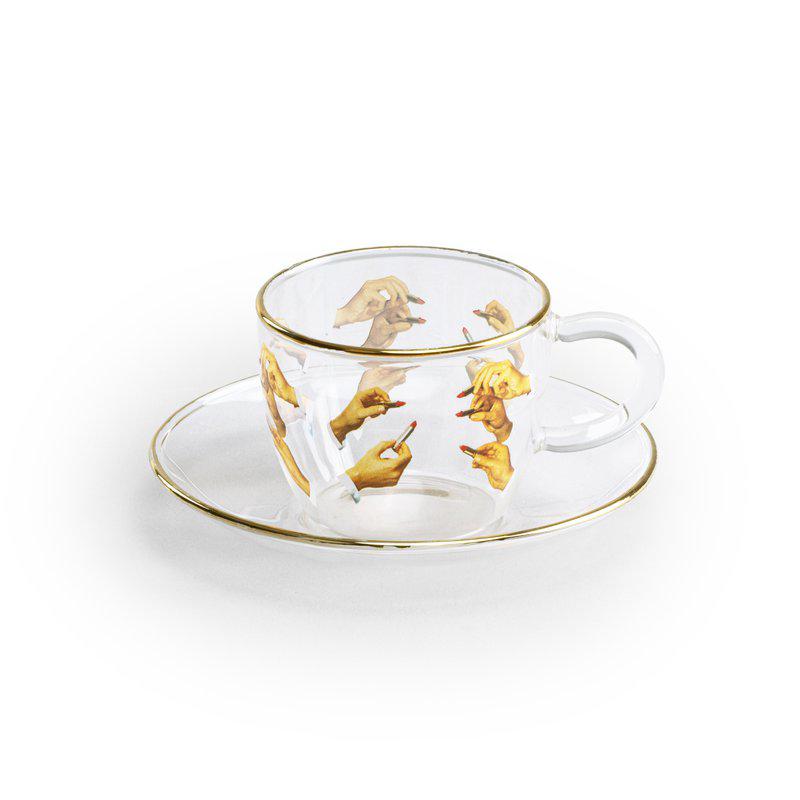 Far too many coffee sets default to the polite minimalism of plain white china. But for the espresso-lover who wants something a little more eye-catching, this set from Italy is an ideal Christmas gift. The six glass cups and saucers (one of which is shown above) are decorated in a variety of playful designs, from perfect pink roses and shining red lipstick, to X-rated mouths and uncoiled snakes. The set is a collaboration between Seletti (the "world's most eccentric design brand", established in Cicognara, Mantova, in 1964) and Toiletpaper, the art magazine co-founded by Maurizio Cattelan and Pierpaolo Ferrari. The designs represent the magazine's trademark lurid, surrealist style, with the cups and saucers both crafted from Borosilicate glass, dipped in gold around the edges. Fully adaptable for both morning espresso or a late-night macchiato, these vessels give your coffee the presentation that it deserves.


JEAN-MICHEL BASQUIAT and KEITH HARING – Plates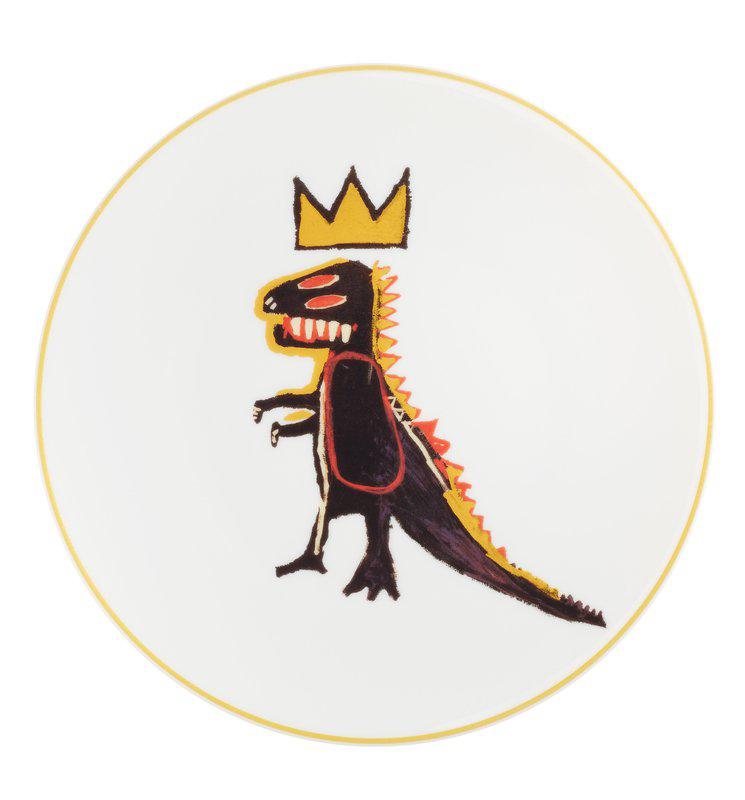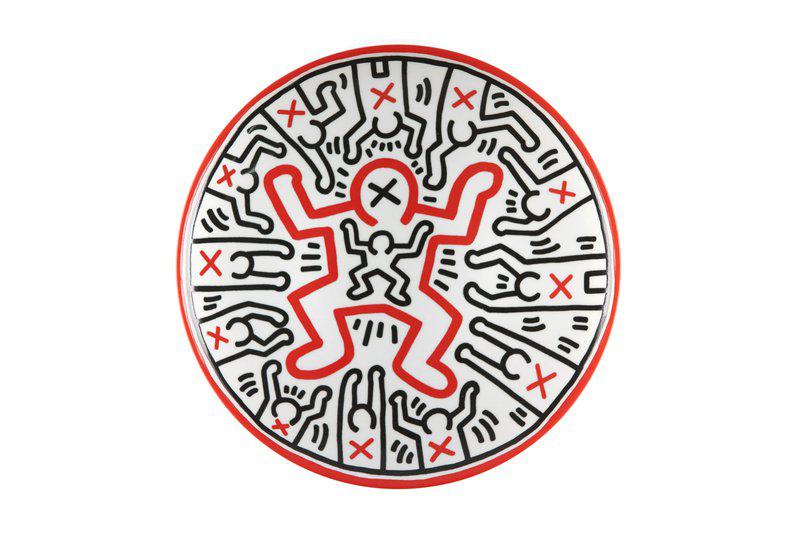 The current ongoing Gen X revival shows no signs of abating everywhere from fashion and music to social media and football, as well as contemporary art. And one consequence is that the profile of two of that era's emblematic artists – Jean-Michel Basquiat and Keith Haring – has never been higher. Both had a playful sense of irony and cartoonish world-building that makes their art feel unusually current today. While the work of both artists (Haring especially) has been widely used in apparel, this set of plates bearing their art offers another way to bring a slice of 80s New York into your domestic life. Works reproduced on the plates include Basquiat's 'The Dingoes That Park Their Brains With Their Gum' and Haring's 'Gold Pattern'. The plates are made from Limoges porcelain in France by Ligne Blanche, the production house that produces home objects in collaboration with contemporary artists and their estates, from Gilbert & George to Andy Warhol. The plates measure 21 centimetres across, and all are suitable for use as regular tableware or for display as a distinctive wall plate.


JUDY CHICAGO – Goddess Trio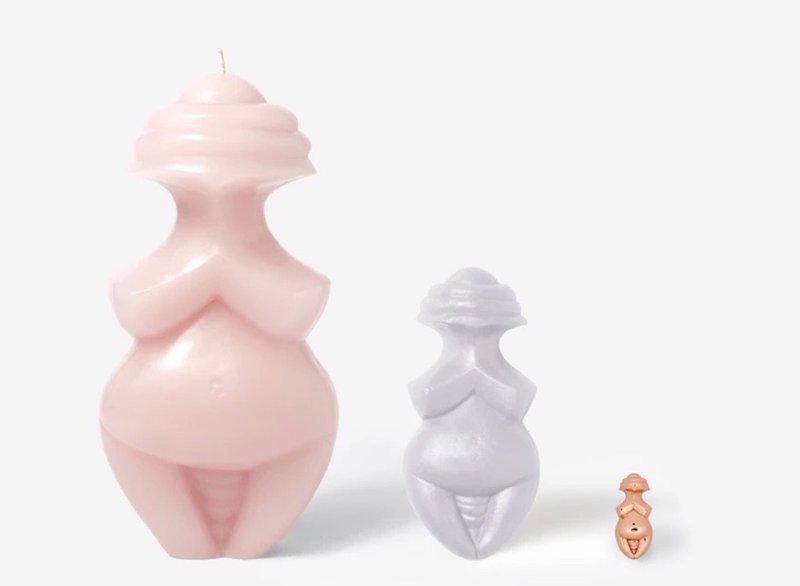 Artist Judy Chicago is best known for her 1979 work, The Dinner Party. This monumental piece – "an unruly icon of feminist art" as the New Yorker described it – is a triangular setting of tables, measuring 48 feet on each side, with female-inspired ceramics, typography and embroidery at each place setting and vast banners overhead. The work cemented Chicago's reputation, but its sheer scale has plagued its existence, often preventing its display. Thankfully, Chicago's work has also been reproduced at a far more manageable, gift-sized scale, here in The Goddess Trio. The feminine goddess has been a reccurring motif and form in her work, and is here presented in three forms – a jumbo goddess candle, a lavender scented goddess figure soap and a goddess figure gold-plated pin. The pieces are made by Prospect, with their customary promise of "Meticulous craftsmanship, materials and manufacturing" in collectible objects produced in collaboration with leading artists. "Lighting this candle in your home, bathing in the lavender scent and pinning the goddess on your jacket before walking out the door elevates your own connection to the divine feminist in you and awakens your awareness to the times we are living in" they advise. "The future is female."
FRANK GEHRY – Tiffany & Co Rock Tumblers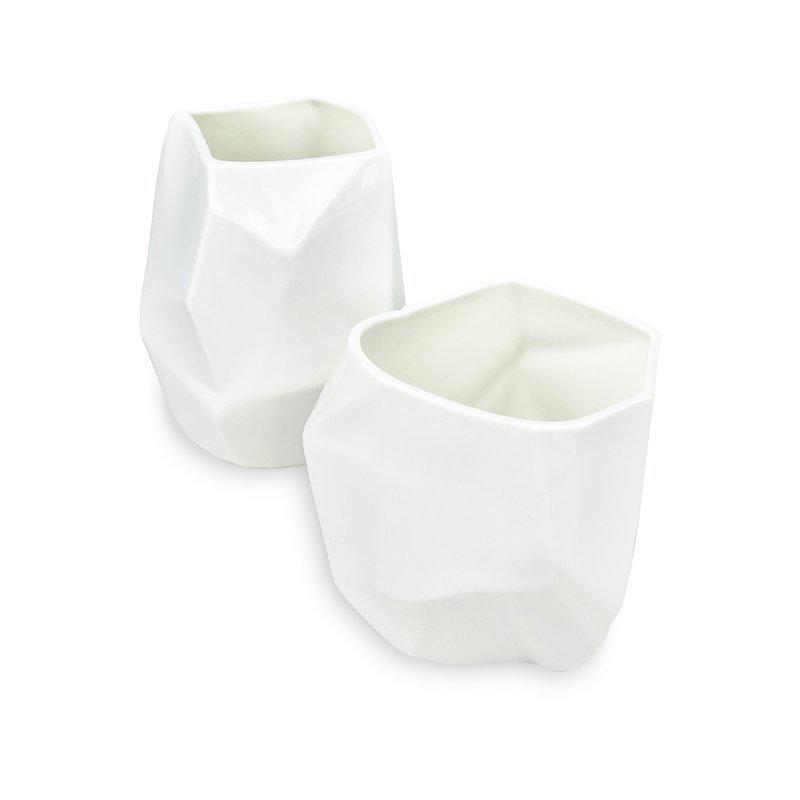 Through his landmark buildings – most famously perhaps the Guggenheim Museum in Bilbao, Spain and the Walt Disney Concert Hall in Los Angeles – Frank Gehry has changed our whole idea of what a 'normal' shape is. Through his work, rigid forms can morph into curves, crevices and buckled shapes. Throughout his career, Gehry has also applied these principles to jewellery, furniture, sculptures and here, homeware in the form of bone china rock tumblers. These were originally created as part of a collaboration between Gehry and Tiffany & Co jewellers. The majority of the range produced during their three-year partnership was jewellery, with a relatively small number of homeware items produced. These tumblers stand 4.25" high and were produced by Gehry and Tiffany & Co. in Ireland.
To view these gift choices, and many more, browse Artspace's 2021 Holiday collection here.